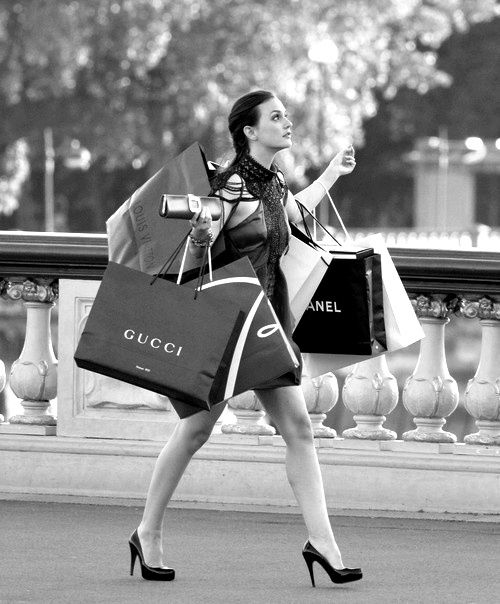 Guys, I'm SO excited. I'm off to the States in a few weeks and while I'm really looking forward to visiting Sephora, I'm apoplectic at the thought of the big US drugstores filled with bargainous treats!
I'll be trying to find products in one of three categories: things I need, things that are stupidly cheap or things that I'm guaranteed to get lots of use out of. What I'm hoping to avoid is buying things that are basically dupes for existing products in my stash although a certain amount of that is inevitable as I always get overexcited when I'm standing in the aisle. We'll see how it goes but for now, these are the items on my radar – let me know if you have any other suggestions!

This concealer is available in the UK but for some reason not in the "Brightener" shade which is the one I want. The texture seems creamy and blendable with a good amount of coverage, and the pink tones are great for counteracting under-eye darkness. I use a combination of corrector (Benefit Erase Paste) and light-reflecting concealer (Clinique Airbrush or Rimmel Wake Me Up) under my eyes so it will be interesting to see if this product does the job of both.
I love makeup setting sprays but they tend to be really expensive and until now haven't been available at the drugstore. The last one I bought (Urban Decay Deslick) was $30 for 118ml and this new one from L'Oréal is $17 for 100ml, so much cheaper. Setting sprays not only help your makeup to last longer but they also pull double duty as primers if you use them under foundation. Tati raves about this version so I'm looking forward to seeing how it performs. And, in true Tati style, I plan to go coupon crazy and save some bucks on this and my other drugstore purchases!
I've wanted this eyeshadow for YEARS. It's another L'Oréal range that is available here and in the UK but not in this shade, which is a gorgeous metallic rose gold. These pressed pigments are super shiny and high-impact, and go full on liquid metal when used wet. The formula is so smooth it feels like a cream (but it's not) plus it's waterproof, crease resistant and fade free. See Temptalia's review and swatches here.

This looks like the cleanser version of my Origins Clear Improvement Charcoal Mask which is incredible at calming inflammation and drawing impurities from my pores. This purifying, foaming cleanser (sorry Caroline) is oil free and super gentle, and the added menthol leaves skin feeling tingly and fresh although probably not so good for sensitive skin. I've enjoyed clay cleansers in the past (REN ClearCalm 3 and Dermalogica Dermal Clay Cleanser) so I'd be interested to see if this is as effective.
The last (and only) time I had my teeth whitened was about 18 months ago when my braces came off. It worked brilliantly but the process is extremely expensive so I'm keen to give these whitening strips a go. They aren't cheap either (around $55) but still half the price of the professional route, and by all accounts, just as effective. Supposedly they work by using "the same enamel-safe teeth whitening ingredients dentists use" and results last up to a year.
Another Tati-inspired item, this "skin perfecting cream" is like a tinted moisturiser for your body. It sounds a bit strange but essentially it smooths, firms and hydrates the skin while blurring imperfections and evening out skin tone. As someone who's skin plummets from Jennifer Lopez to Nicole Kidman in winter, I thought this would be a great product to get me through those bare-legged cold weather moments.

Stuffing a bag of these in my face will make me insanely happy and, as we all know, happiness makes you beautiful. These are therefore a beauty purchase.
Let me know if you guys want to see a Sephora wishlist and don't forget to leave me your recommendations!