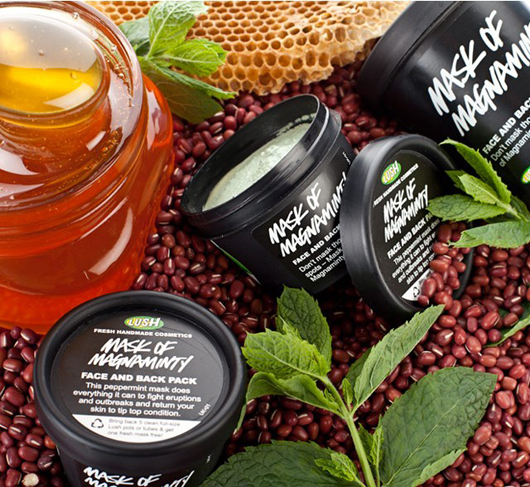 Let it be said that I spend an enormous amount of money at Lush. And I am not ashamed – I have loved every single product that I've bought with the exception of one (Big Solid Conditioner), and let me tell you, I've bought a lot. Many of my buys are re-purchases (I Love Juicy, Seanik & Big shampoos, Veganese conditioner, Avobath and Twilight bath bombs, to name a few…) but most are new products that I haven't tried before.
Enter the Mask of Magnaminty: This deep cleansing face mask contains China clay and fresh peppermint that draw the debris from your pores. They chuck in loads of aduki beans to exfoliate your skin as you gently rub it off, vanilla absolute to calm redness and honey to soothe. It feels lovely and cool when you apply it and the peppermint smell is absolutely delicious. You really feel that minty tingle as it dries which I love; it's unlike anything else I've tried.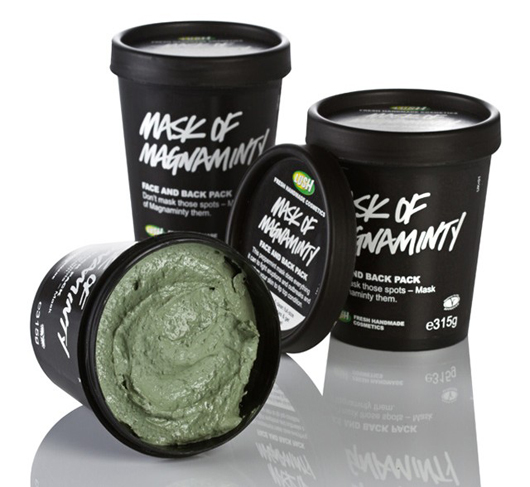 I don't like it as much as my charcoal masks and I don't think it leaves my skin as immediately clear or radiant as they do, but I love how it feels and it certainly doesn't cause an adverse reaction on my skin. The fact that it tingles so delightfully and I know the clay is helping to pull impurities from my pores (even though I can't really see it happening) is good enough for me.
From what I've read online, it gets a bit of a mixed response and usually for the same reason as me – that you can't seem to tell if it's working or not. Some people with extreme sensitives can't handle the peppermint so watch out for that if you're prone to such reactions. Overall I really love this mask but I think it's for real skincare junkies i.e. people like me who just love the whole process of applying masks. I wouldn't rush out and buy it if you are looking for the most effective spot-clearing treatment but at the very least, give it a sniff in-store and enjoy the minty goodness!
Images via.