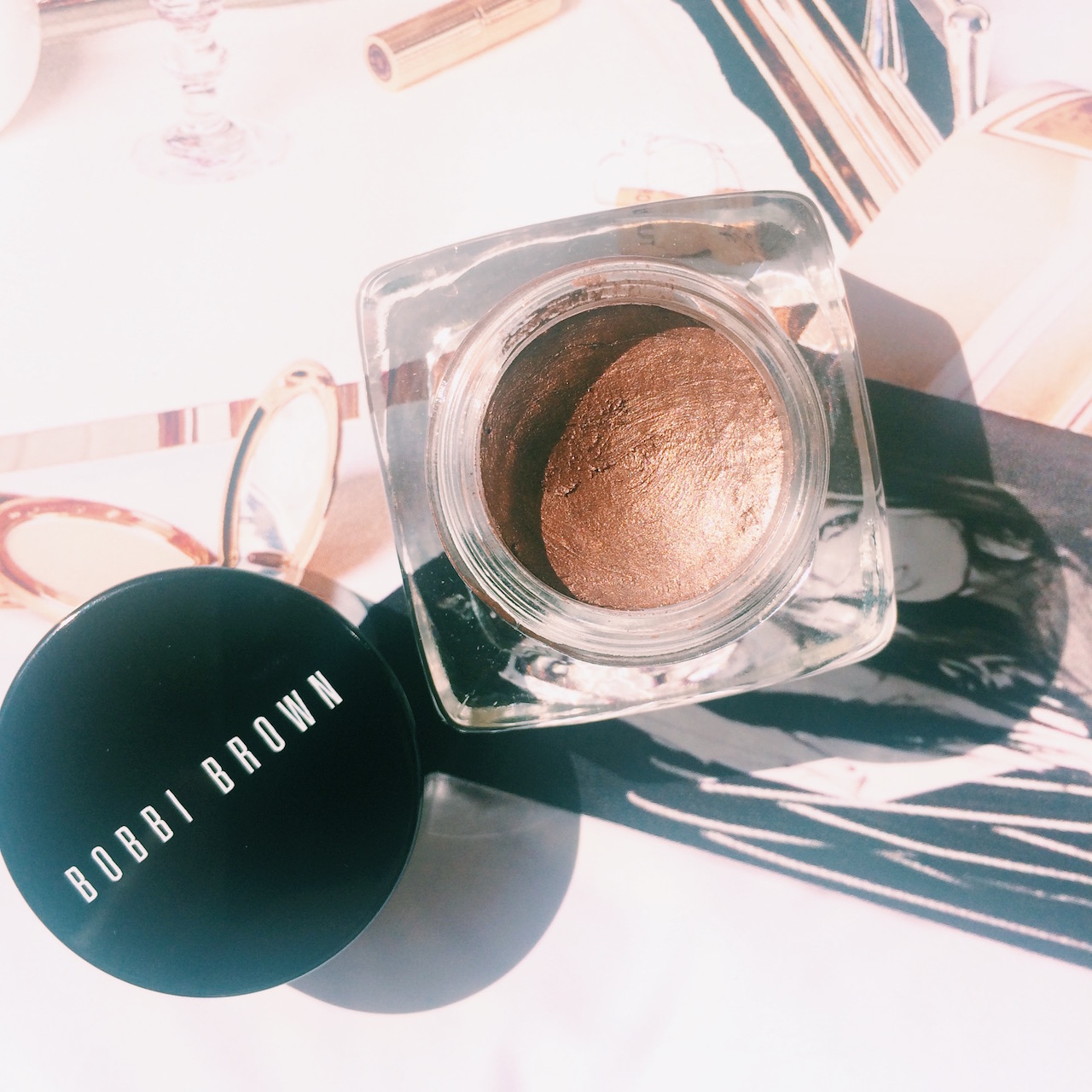 After seeing Bobbi Brown Pro Hannah Martin using this in her most recent video, I promptly went out and bought it (the power of YouTube!). This is the closest locally available dupe that I have found to my beloved Tom Ford Cream Color for Eyes in 'Spice' – it has the same smooth, yet iridescent brown tone that gets my pulse racing. The texture is a little bit stiff to start with (unlike the Tom Ford version, which has a really creamy, almost mousse-like consistency), but once you warm it up a little, it applies onto the lid beautifully. You can apply it as a sheer wash of colour, which looks very pretty, or you can really layer it on for a more opaque effect – you know me, 'more is more'!
The staying power of this shadow is what has impressed me most – once it dries down, it stays in place for hours and hours, even without a primer. Brilliant stuff.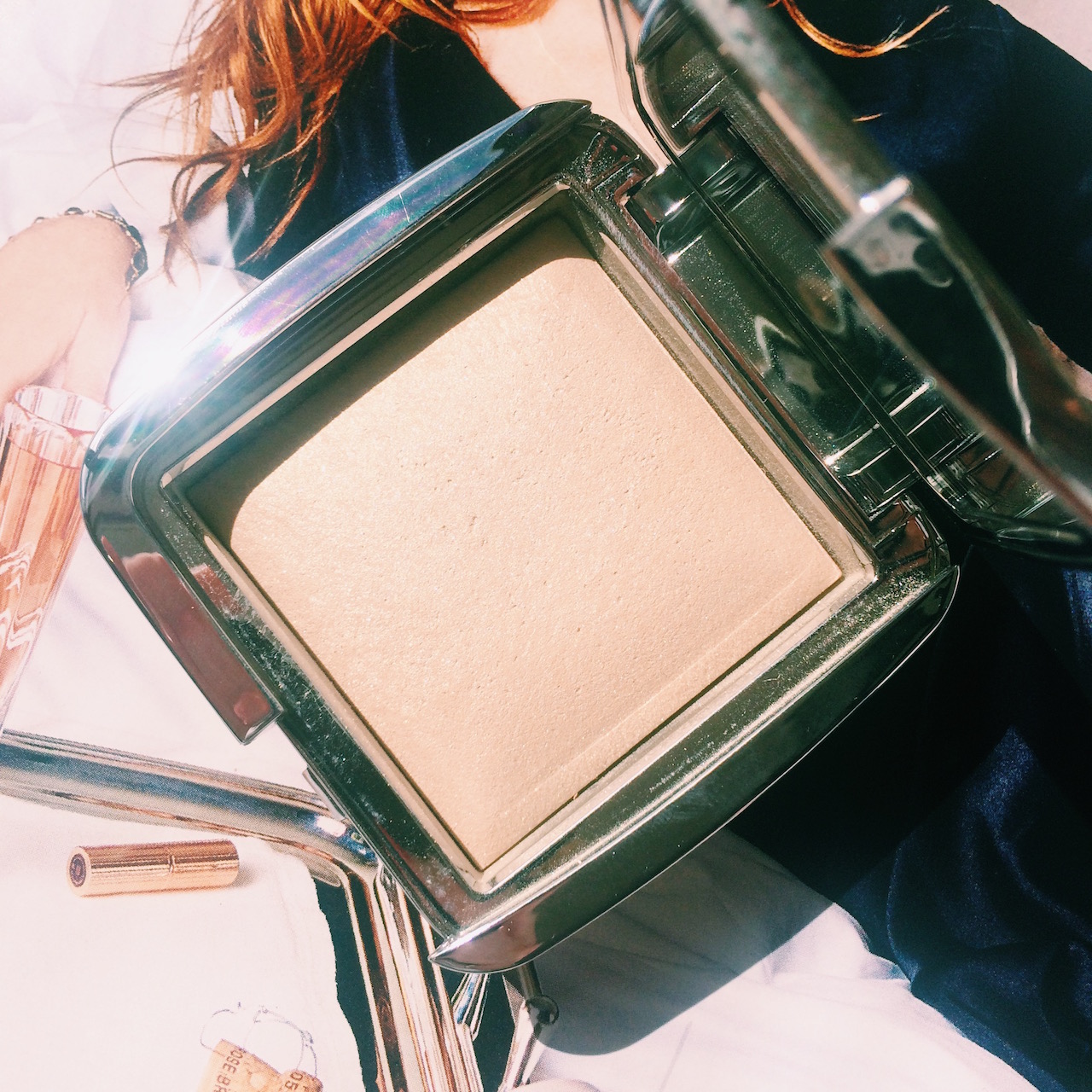 I've used and loved both the Hourglass Ambient Lighting Powders and Ambient Lighting Blushers, so I was knew this latest addition to the Ambient Lighting range was going to be a home run. And can I just say: the hype is real, you guys, this highlighter is ridiculous! It's very finely milled and contains no discernible glitter…might as well be a bull's eye. One gentle sweep deposits the most glorious, luminescent sheen to the skin – it's so glorious, in fact, that it makes me constantly twist my head so I can admire my cheekbone glow! I also love using it under my brow bone and in my tear duct to brighten up my eyes – because of the lack of glitter/shimmer, it lifts the eye without looking obvious (some highlighters can look quite jarring when used around the eye).
Sadly it's not available here (darling Tori brough this back from Australia for me), but if you are ever in a position to get your hands on this, do it – you won't be sorry.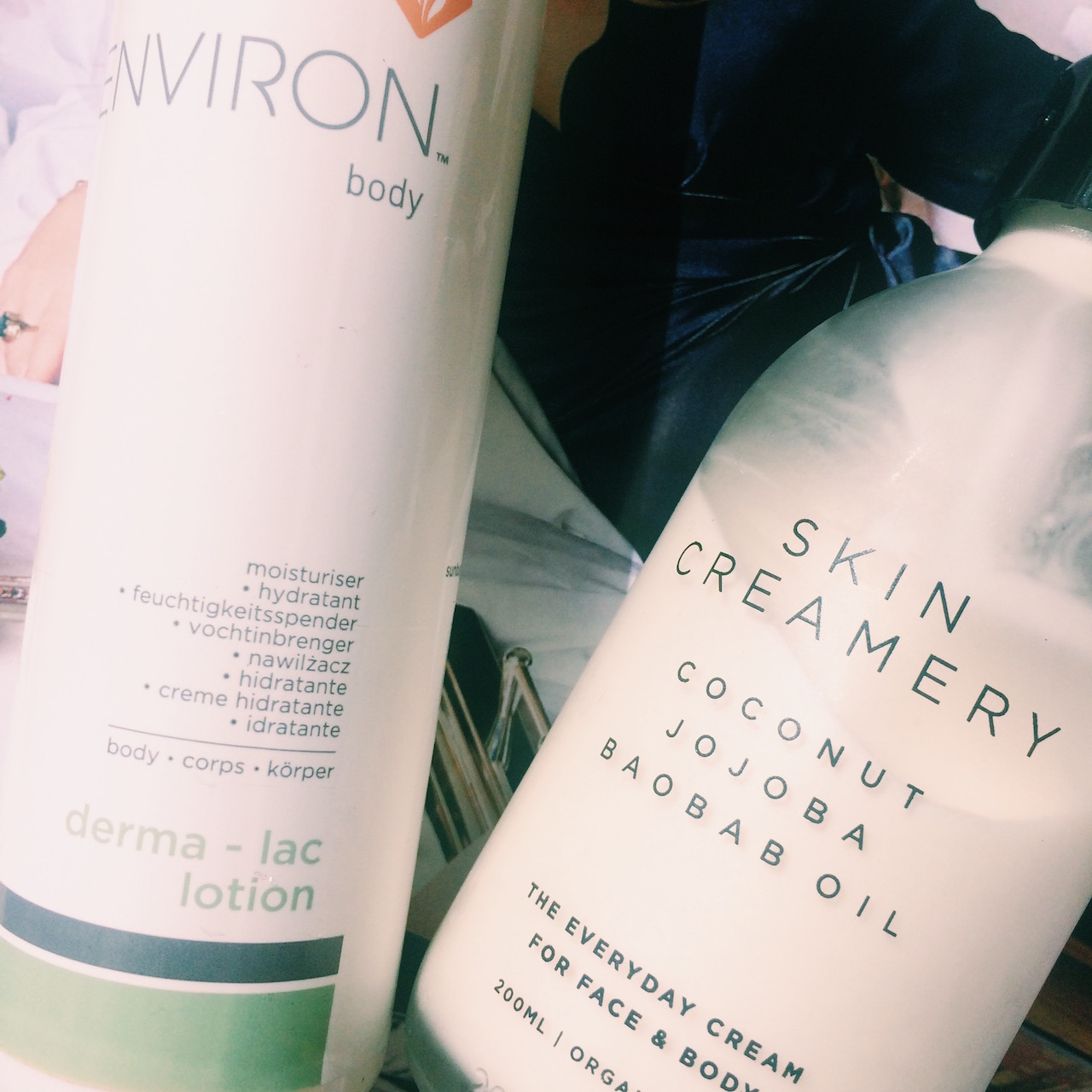 Both of these products have been reviewed at length (here, here, here and here), so I'll keep it short and sweet: combine them if you want very luscious skin. Sure, when used individually, the results are impressive, but when you combine them, it's a whole different ball game. You know the drill: slather Derma-Lac Lotion from top to toe, wait a few minutes for it to settle in, and then apply a generous layer of The Everyday Cream.
You're welcome.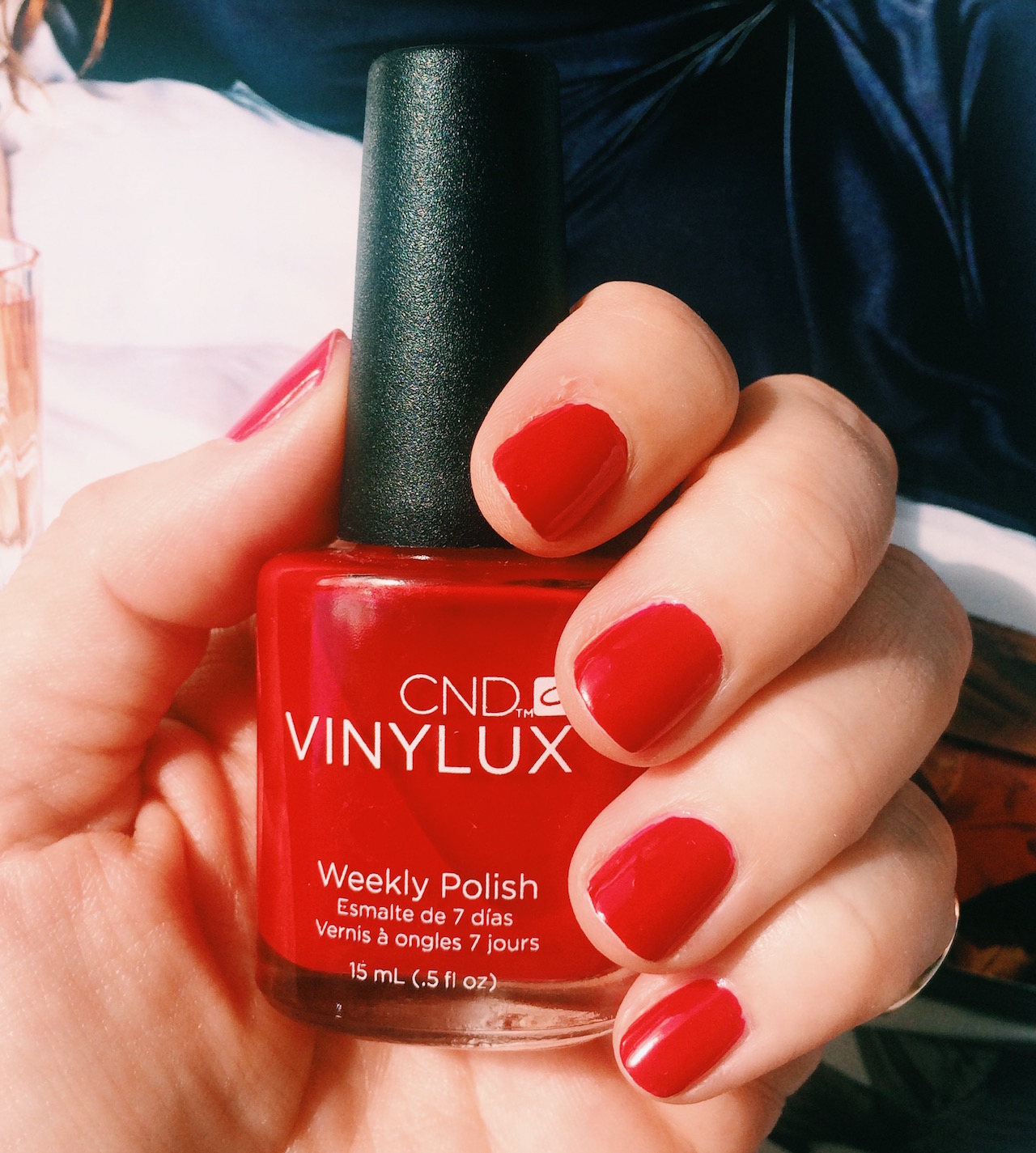 I feel like I'm cheating a little bit on this one. Honestly, I don't think the formula of this nail polish is anything to write home about but I love the colour so much that I find myself reaching for it every time I paint my nails. This hot, cherry apple red is my jam – it's the kind of colour I could wear for eternity and be perfectly happy, you know what I mean? Two coats of this leave my nails looking glossy and gorgeous for a couple of days, after which the tip-wear and chipping becomes unbearable and I have to take it off.
I bought the CND Vinylux Weekly Topcoat after Jules raved about it in our February Favourites video (see, she enables me too), but unfortunately it didn't work as well on me as it did on her. I still think that the Seche Vite Dry Fast Top Coat is boss, and it's the only thing that keeps my nail polish looking flawless for anywhere between 7-10 days (it extends the wear of my CND polish to about 5 days, which I think is ok).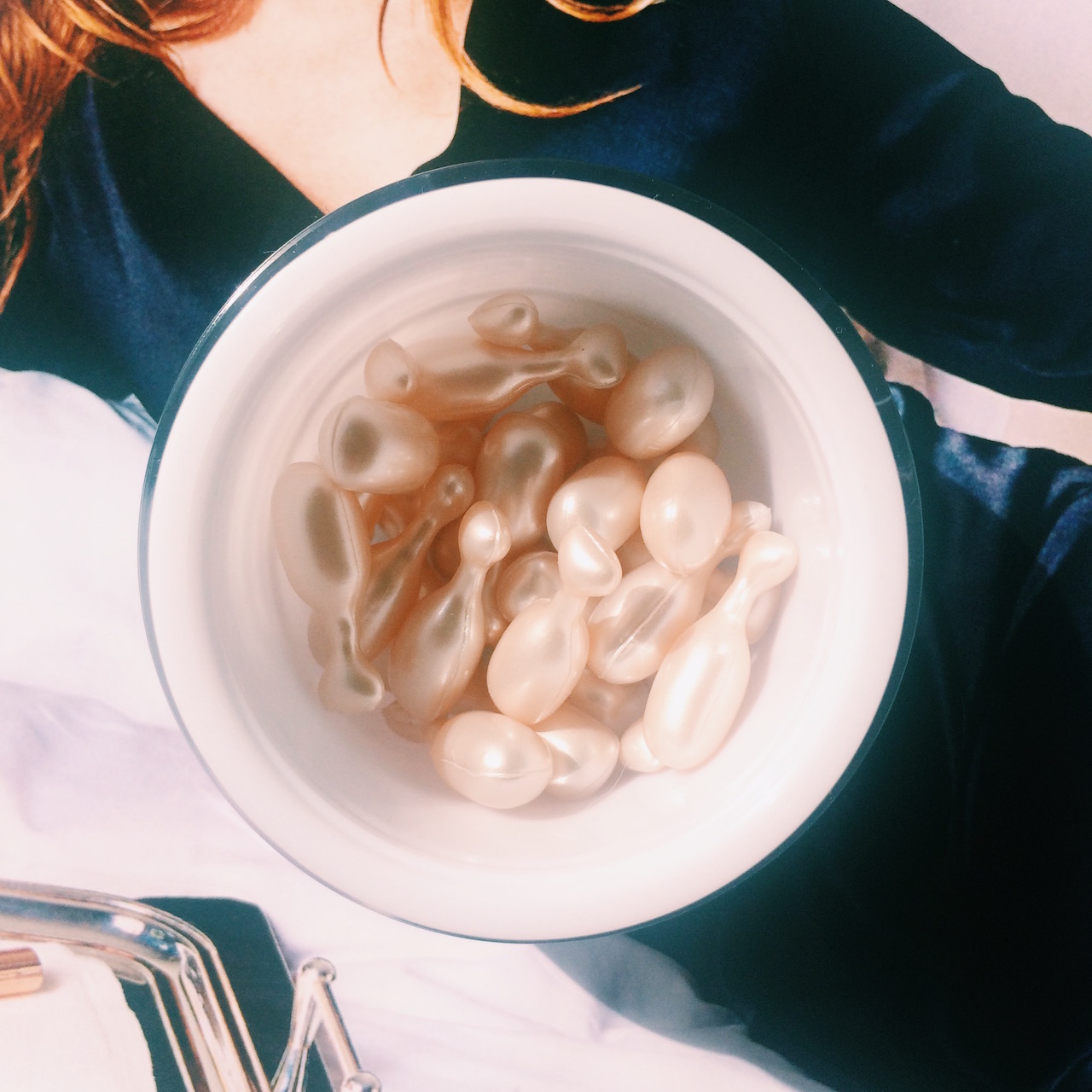 I wrote about these facial oil capsules in a recent skincare post, so I'm not going to go into too much detail here. My love for this product continues to grow – I think that it's just the tonic for dry, dehydrated skin that's battling to adjust to winter weather. I already have dry skin to contend with, and in recent weeks my dehydration levels have gone from 'moderate' to 'WTF', so flaking/dry patches are becoming more of a problem. Using this oil helps restore the moisture balance in my skin (obviously it won't stave off dehydration, as that's a water/hydration issue), and it helps minimise the appearance of those pesky dry spots.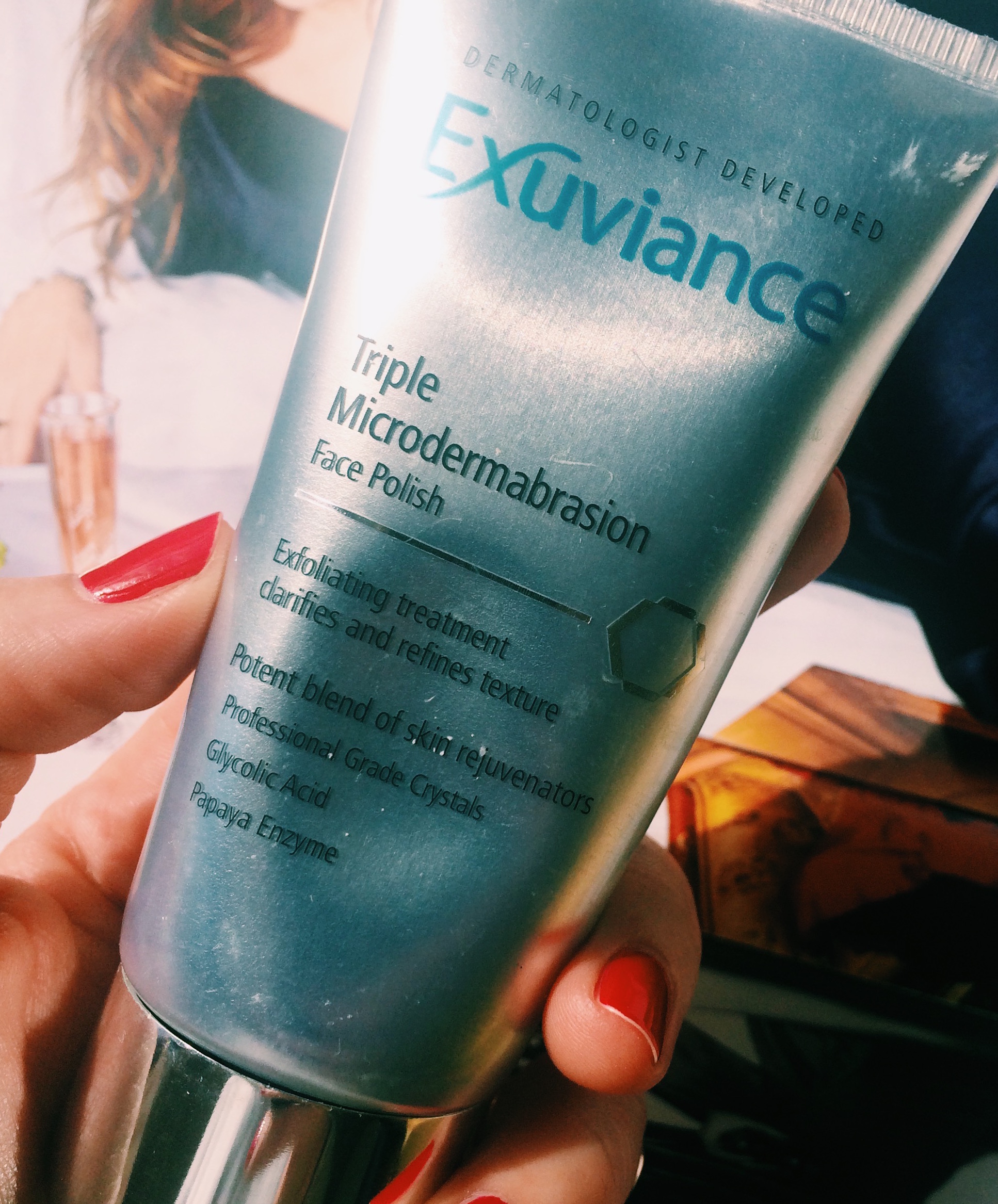 This product goes hand-in-hand with the Environ Hydrating Oil Capsules. I have been using this exfoliator for almost a year, and I find it to be particularly effective in winter as it gently sloughs away those dry/flaky patches, leaving you with a more radiant complexion (which can be quite difficult to achieve if you suffer from 'winter face', as Alexa Chung claims she does).
This product contains a blend of exfoliators: professional grade crystals, glycolic acid and papaya enzyme –  all exfoliators in their own right but just different kinds i.e. physical (crystals), chemical (fruit acid glycolic) and enzyme (papaya). These three potent exfoliators are combined to enhance and increase cellular turnover, giving the skin a healthy glow (rather like after a light superficial peel would do) if used a couple of times a week. To my knowledge this is the first product of its kind that contains all three exfoliators.
All you need to do is gently massage a thin layer all over your face (there is no need for any scrubbing or rubbing to cause irritation – the formulation does all the work as the fruit acids loosen the bonds on dry, dead skin) and wait for two minutes. I see results every time I use it – I would use it more often (it can be used up to three times a week), but I fear my sensitive skin might freak out, so I limit my usage to once a week.
*PR Sample