I tried out quite a few new things this month and there were a lot of hits, so here's the lowdown.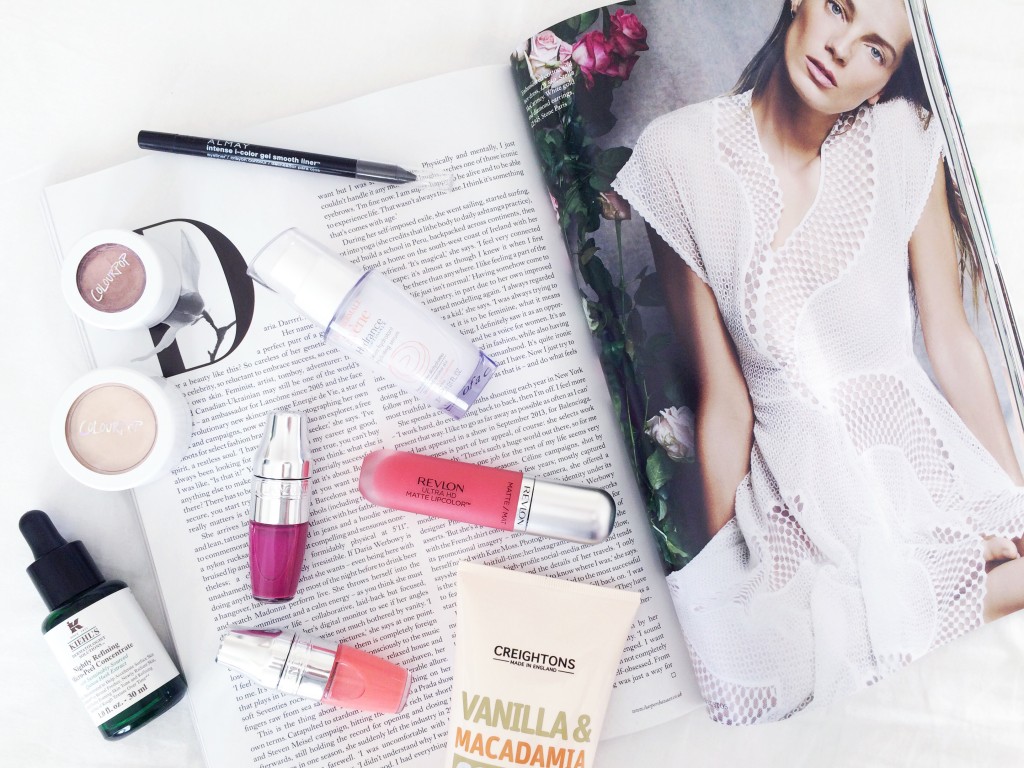 Shower
I feel about shower gels the same way I feel about facial cleansers: getting clean is such a boring task that to keep me interested, they have to feel amazing and/or smell delicious otherwise I'll move onto something else. Tori introduced me to the Creightons brand which she found in Pick 'n Pay and so far I've ploughed through a bottle of Coconut & Honey and now I'm onto the zingy Lime & Grapefruit plus I have Vanilla & Macadamia ready to go. The scent range just really appeals to me and reminds me a lot of the Soap & Glory products. They aren't life-changing but they are really nice and a lot cheaper than the ones I usually buy from The Body Shop and Lush.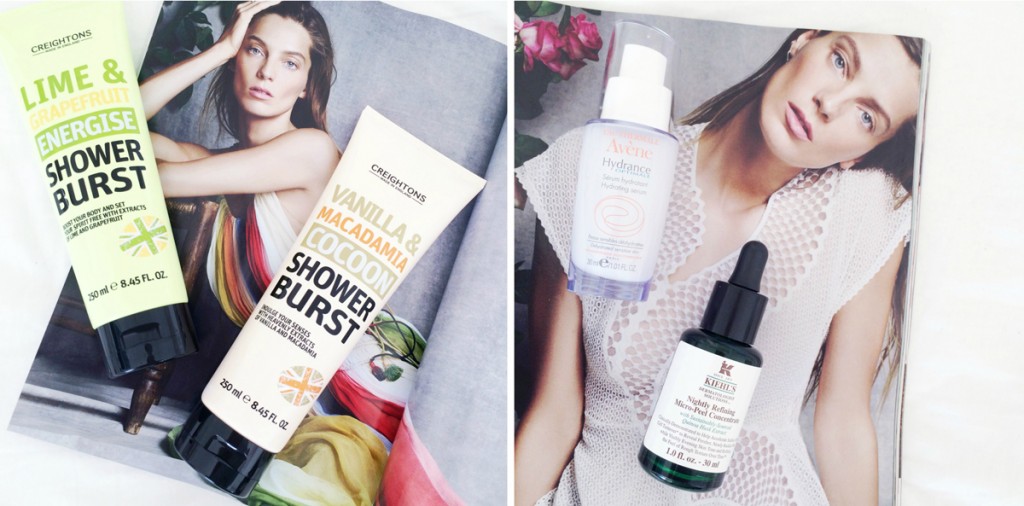 Skin
I reviewed these new products recently (read about them here) so I won't go on too much about them. I've been using the Avène Hydrance Optimale Hydrating Serum* every day under my moisturiser and it's working very well at keeping dehydration at bay. In fact, on days when I don't use it, I'm starting to really notice a difference – the skin around my nose and mouth starts to prick a little bit towards the end of the day and my make-up starts getting really patchy in that area. In the evenings I'm still alternating the Kiehl's Nightly Refining Micro-Peel Concentrate* with my retinol and facial oils so I use it every three nights or so, and every single time my skin is left super smooth and refined. I like to layer a hydrating mask or nourishing cream over it for extra softness and my face has never felt so good!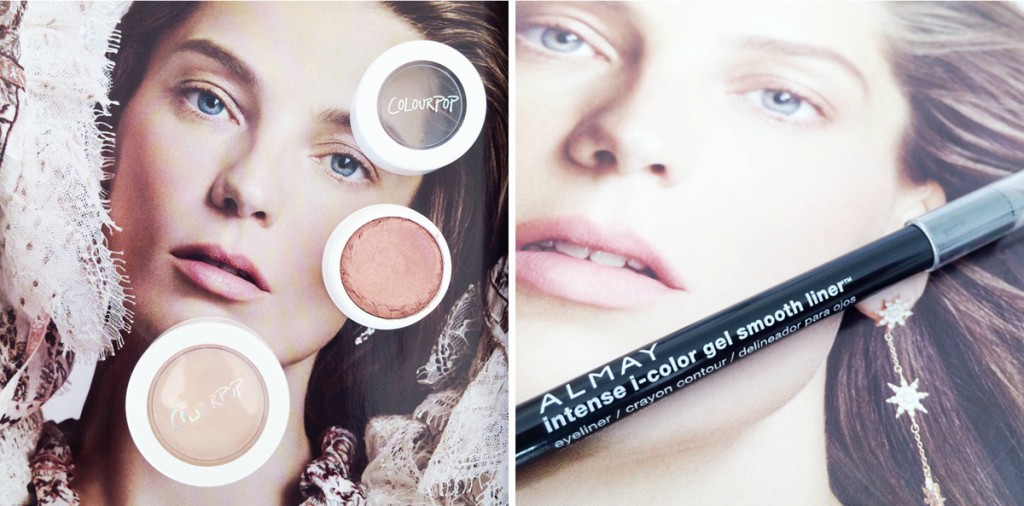 Makeup
If you watched my recent Unboxing video, you'll know just how excited I was to get my hands on this much-hyped makeup from the States. It was love at first swatch with everything I tried but the products I've used the most over the past few weeks have been these two. I can't believe it was only last month that I was RAVING about Illamasqua Aurora and now I've fallen head over heels for ColourPop Lunch Money – in fact, it blows Aurora out of the water! It has the same bouncy, creamy texture as the Super Shock Shadows and contains zero chunky glitter so it just leaves a smooth, soft sheen on the skin. The shade is described as "soft light gold with a reflective golden duo chrome finish" although I don't personally see the duo chrome effect. It's difficult to swatch and it doesn't show up well on camera but just trust me – it's amazing.
My other ColourPop love is an eyeshadow called Weenie; a fabulously metallic, slightly warm, coppery bronze. The colour is absolutely stunning and every time I use it I fall in love all over again but I have one gripe and it's a major one: it creases on me. I've read tons of reviews online and no-one else seems to have this problem so I'm either a freak or I haven't found the best way to use it yet. With any other product I would just cut my losses and move on to something else, so I think it says a lot about how much I love this colour than I'm willing to persevere in finding a solution to this problem.
The Almay Intense i-COLOR Gel Smooth Liner* is probably the most surprising favourite of the month. I've never bought anything from the brand before (it just doesn't draw me in – what do you guys think?) so I was fairly skeptical when this landed on our desk. Eyeliners are tricky to get right at "drugstore" level so I was thrilled to find the formula of this product to not only be smooth and creamy but packed with pigment and super long-lasting. It is truly a gel liner in pencil form and the best bit is that it doesn't budge from the waterline, something I find quite miraculous. New favourite black eyeliner for sure!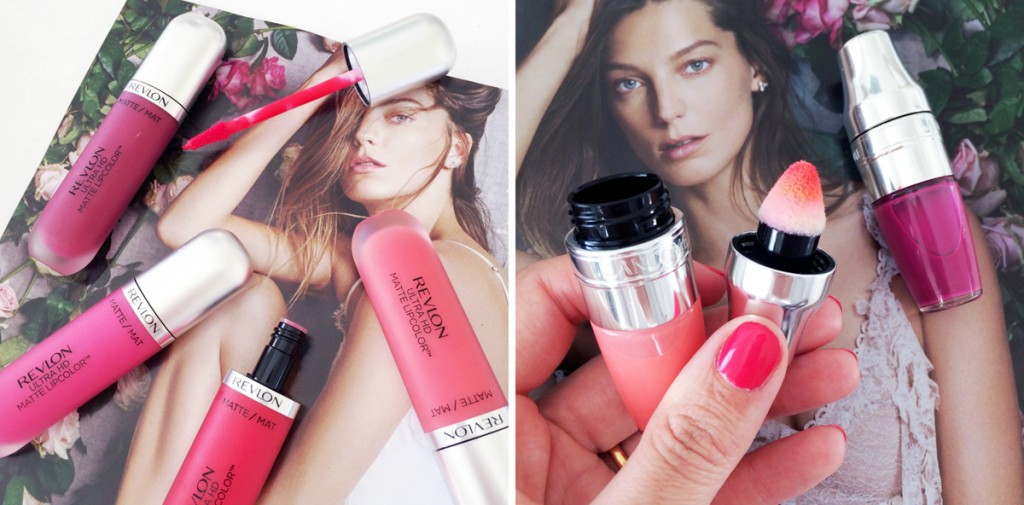 Lips
These two products are the complete opposite of each other: the Revlon Ultra HD Matte Lip Colors* are completely opaque liquid lipsticks with a velvet finish, while the Lâncome Juicy Shakers* give a sheer hint of very glossy colour. As a result I've been using them in quite different contexts; the Revlon shades get pulled out when I've got a full face of makeup and I'm off somewhere fancy, while the Juicy Shakers live in my handbag and get used as a glorified lip balm, no matter the look or occasion. If you're looking for a comfortable, long-wearing, matte liquid lipsticks at a great price and in a beautiful range of colours, then no-one is doing it better than Revlon at the moment. If you're after a more practical, everyday lip colour that's a little bit more fun, then try Lâncome's latest launch – they are easy to wear and come in a bunch of different colours. Berry in Love is my favourite; it's a blue-based fuschia with an imperceptible shimmer that makes your lips look plump and your teeth look white. Basically, the dream.
A quick note on scent: the Juicy Shakers each have their own scent according to the shade name (e.g. Walk the Lime smells like citrus) which is really cool and adds to the fun factor. The Revlon Ultra HD Matte Lip Colors smell sickly, chemically sweet and, in our opinion, quite unpleasant. Luckily it doesn't hang around for long!
*PR sample