It's easy for us to forget that many of the things we take for granted, like knowing where to apply bronzer (on the high points where the sun hits your face), which drugstore brand makes the best bases (Bourjois) and how to make a red lip last all night (use a matching lipliner, apply a few thin layers and blot in between), aren't so simple for some women. Camilla and I live, eat and breathe makeup and skincare but for lots of you, the industry and the related media is so confusing that you don't know where to start.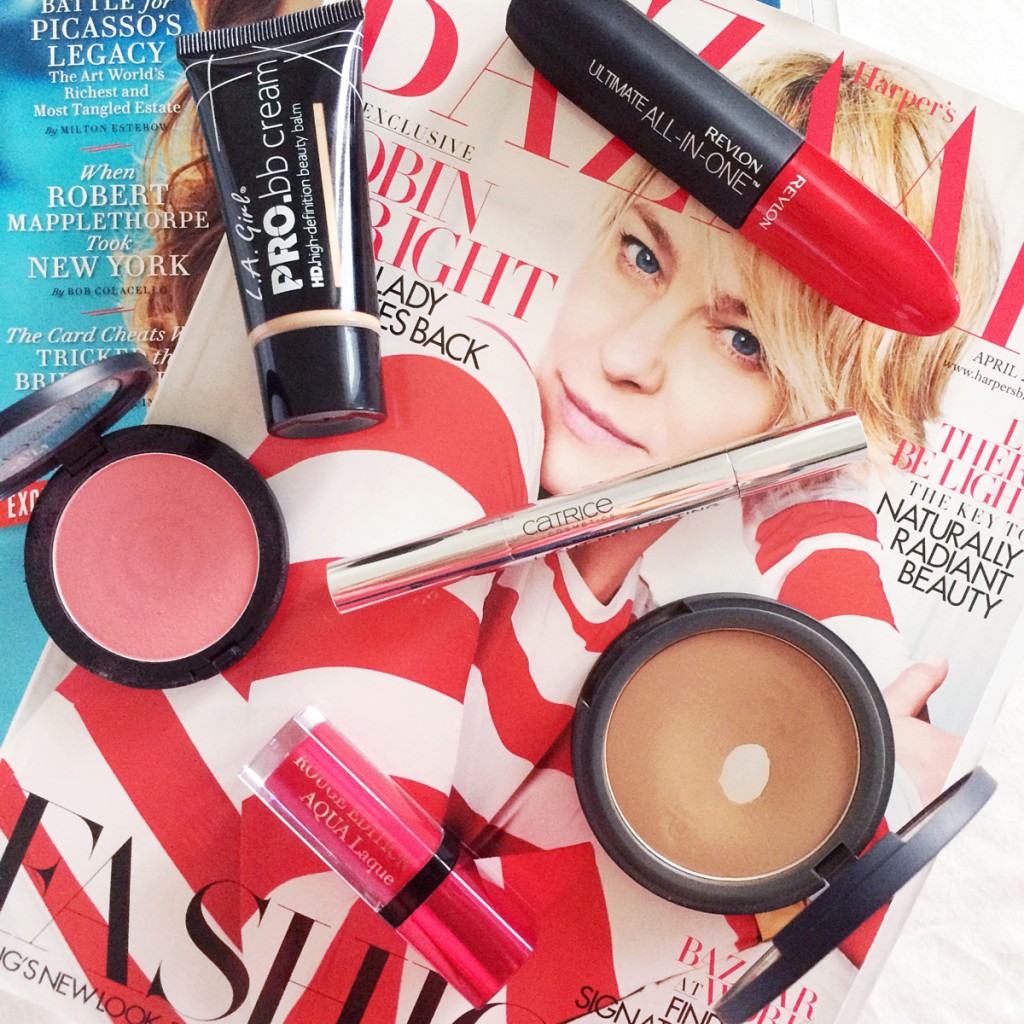 To that end, I thought I would start a little blog series that addresses these issues, starting with the essential drugstore makeup for a beginner. I'm going to limit this to six basic product categories to try and keep it simple for those who get overwhelmed by the selection in the beauty aisles but if you have any questions about other categories (primer, highlighter, face powder, etc) then please leave them in the comments below. By the way, these are all locally available: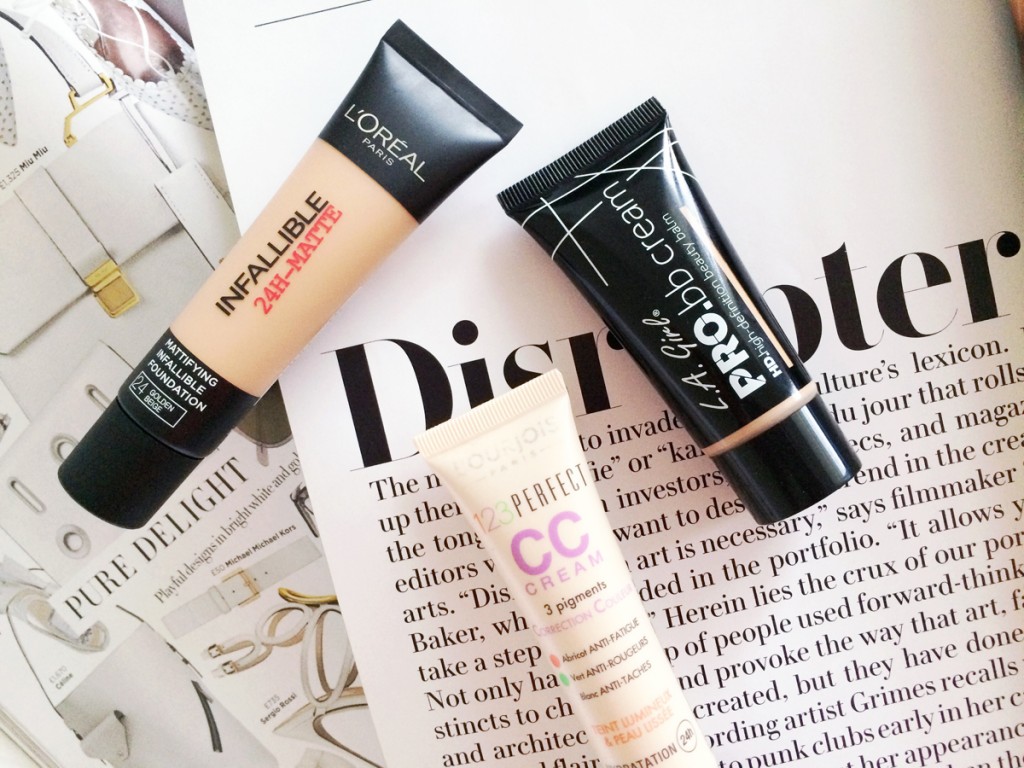 Base
The drugstore foundation choices have improved a lot over the past couple of years and you can now find good options in every coverage category from lightweight tinted moisturiser to more traditional, heavy duty foundations. My favourite is the L.A. Girl HD Pro BB Cream which I buy in the bucketload when I can find my shade (it's notoriously difficult to find in stock), which is ideal for day-to-day and looks really natural on the skin. It also comes in a lot of different shades so it's suitable for a wide variety of skin tones. If I'm keen for more coverage, then the Bourjois 123 Perfect CC Cream takes things up a notch and has a luminous but not-too-dewy finish. L'Oréal Infallible 24HR Matte Foundation has medium-high coverage and a super-matte finish so it's ideal for oily girls; those with more normal to dry skin should try L'Oréal True Match. I would also strongly recommend Bourjois Healthy Mix Serum Foundation which is an all-around superstar product but unfortunately it's not available in SA.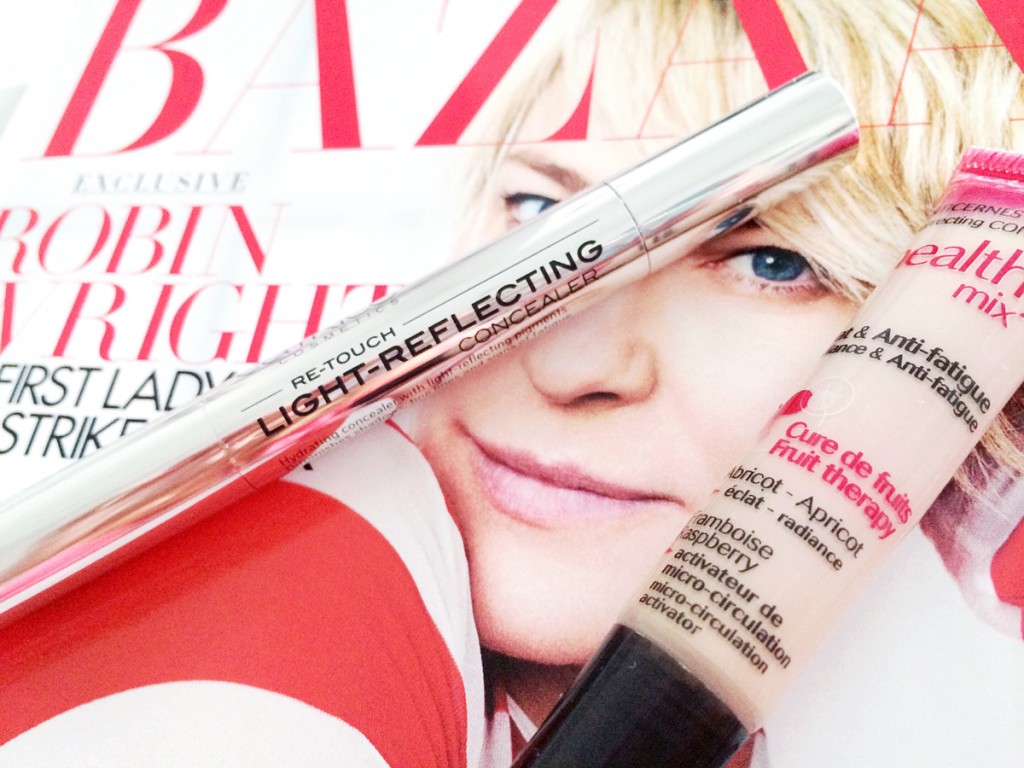 Concealer
For covering up blemishes and spots, the Bourjois Healthy Mix Concealer is great (I'm not 100% sure whether you can still get it here; I know you used to be able to), as is the L.A. Girl HD Pro Conceal which again comes in loads of shades. Highlighting concealers are another makeup category that has improved remarkably over the past few years, and my pick of the bunch are the Catrice Re-Touch Light-Reflecting Concealer (which I use every day), Bourjois 123 Perfect CC Eye Cream and The Body Shop Lightening Touch.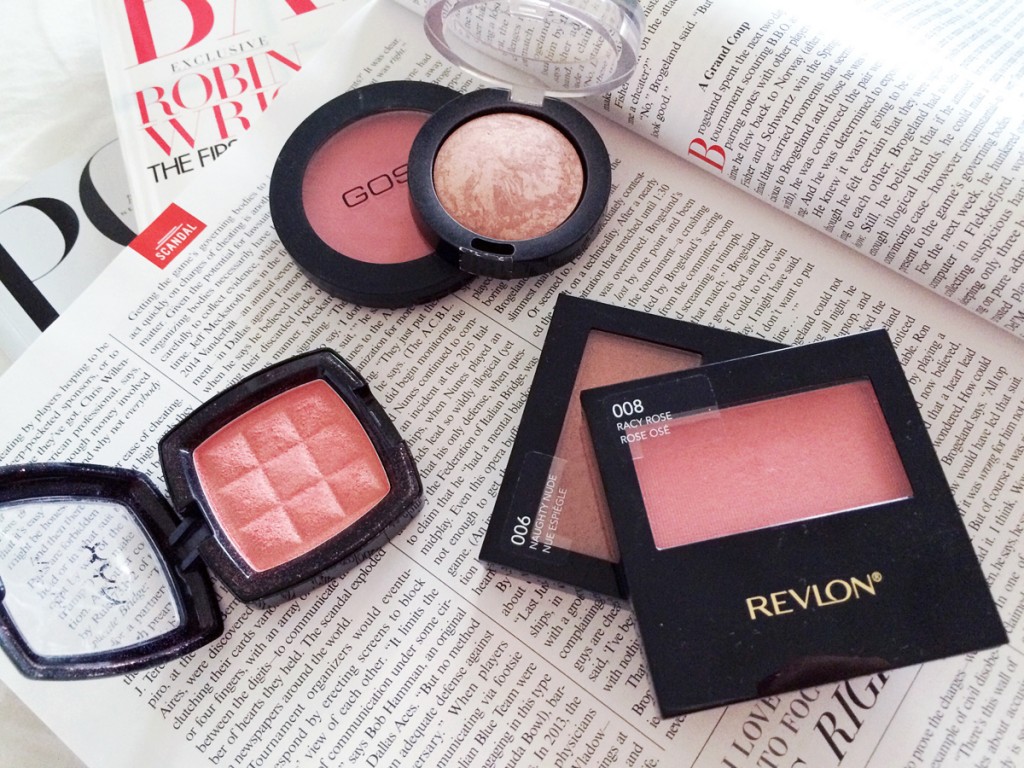 Blush
If there is one blush that rules them all at budget level, it's the Max Factor Creme Puff Blush, which comes in four gorgeous, wearable shades (in SA) that have just the right amount of pigment and give the cheeks a subtle, luminous glow. I also have Nyx Pinched (similar to NARS Orgasm but also difficult to find in stock) Revlon Naughty Nude and Racy Rose, and GOSH Flower Power, which is a fabulous everyday matte pink blush that suits lots of skin tones. Rimmel, The Body Shop and L'Oréal also make great powder blushes.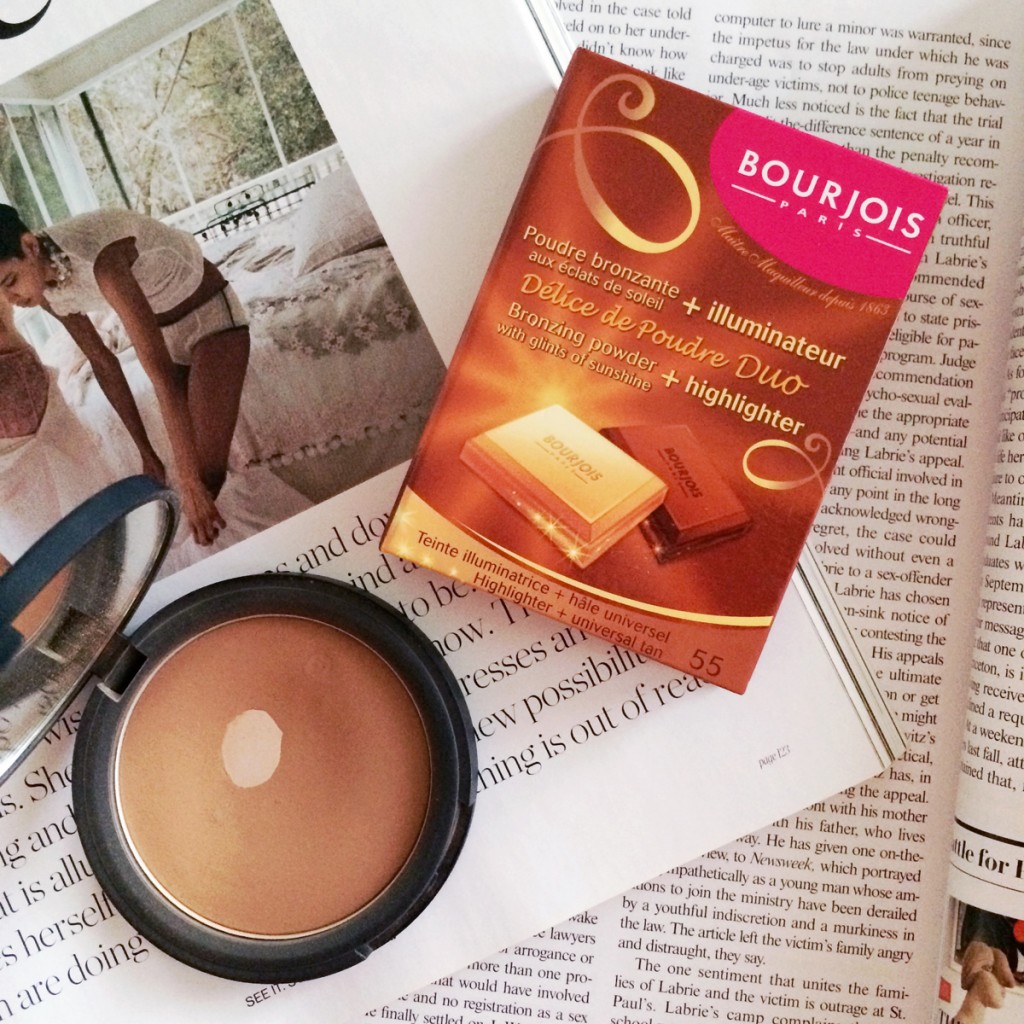 Bronzer
It won't surprise you to hear that I'm a die-hard fan of Topshop Mohawke bronzer (which, although it doesn't technically fall into the "drugstore" category, is still very affordable). It's the perfect mid-tone, matte brown that goes on smoothly, is easy to blend and looks wonderfully natural. Topshop's makeup range seems to be on the way out of the country (saddies) so two really good alternatives are Revlon Bronzilla and The Body Shop Honey Bronzer, the latter being especially good for those with a lighter complexion (it comes in four shades). The Bourjois "Chocolate Bronzer" (real name: Delice de Poudre) is also fab and part of the local range.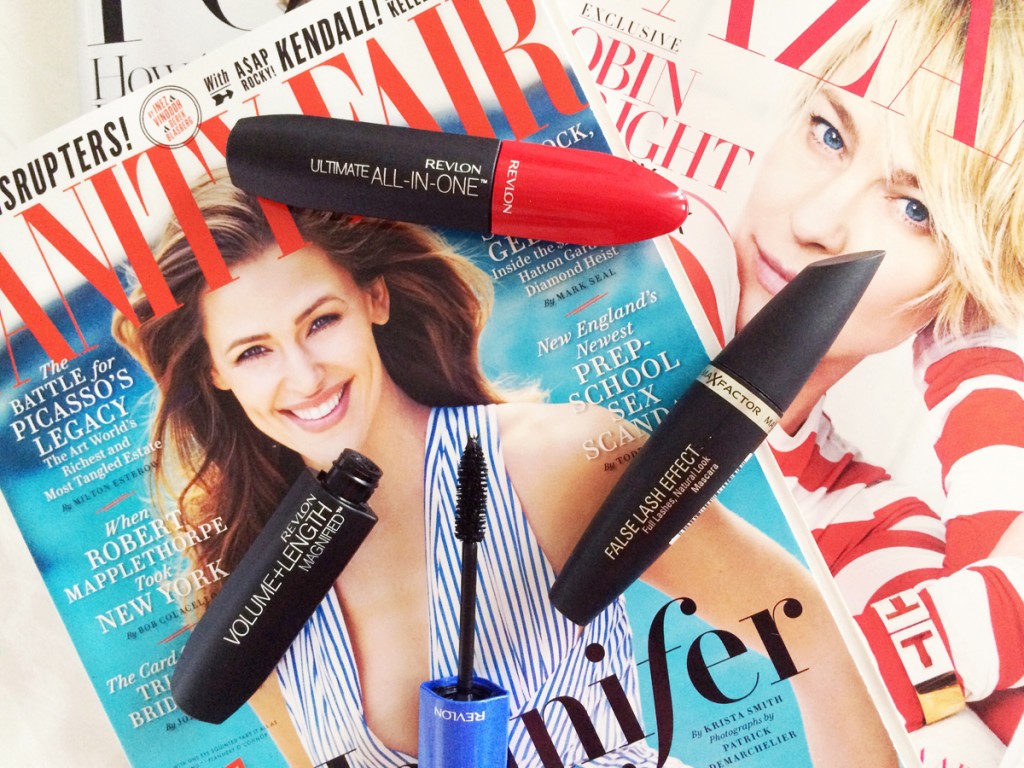 Mascara
People constantly ask us which is our favourite mascara, and my answer is always Max Factor False Lash Effect. It gives me loads of lashes without smudging or flaking and is just one of those completely reliable makeup products that will never let you down. Max Factor Masterpiece and Masterpiece Max are also great; the skinnier wand makes it especially good for those with very fine or few lashes. I've also recently tried out Revlon's range of five new mascaras (all their other mascaras have now been discontinued) and two of them are also good enough for me to recommend: Ultimate All-in-One (red lid) and Volume + Length Magnified (blue lid). The All-in-One mascara is better at thickening up lashes and giving a more high-impact, chunky effect, while V+LM gives you more of a "plush lash", so it looks like you have loads and loads of fine lashes.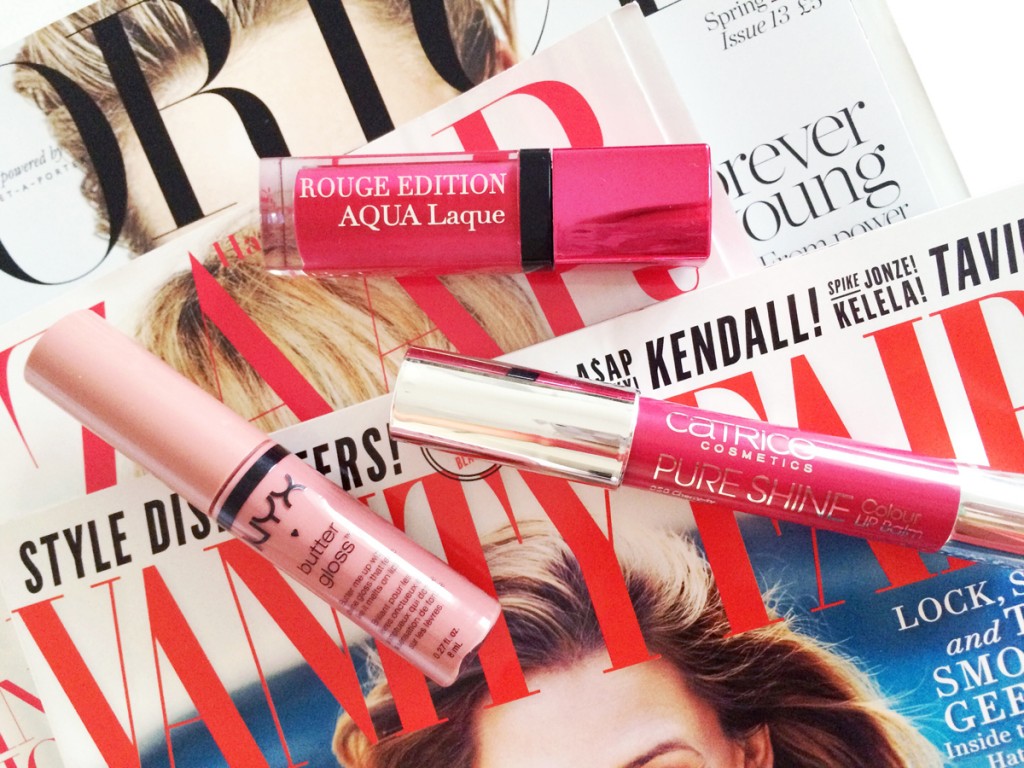 Lips
When it comes to lip products, you are spoiled for choice at places like Clicks and Dischem. I could do an entire blog post on good, affordable lip products as I have tons of them myself. When it comes to beginners though, I think a sheer, easy-to-wear lip is more practical than suggesting something rich and opaque that takes a bit more confidence (and experience!) to wear well. As much as I like these kinds of lipsticks, I also love a lippie that I can throw on without a mirror and one of the best is the Nyx Butter Gloss which I have in quite a few shades; Tiramisu being my fave. I also love a "chubby stick"-type product and Catrice make a lovely one called Pure Shine Colour Lip Balm that is sheer but can also be built up to really pack a punch. The Bourjois Rouge Edition Aqua Laque range is also fabulous because it gives your lips a colourful, glossy shine but acts like a stain, so it stays all day. You can see this one in action in this Get Ready With Me video we did a few months ago.
What other "beauty basics" would you like us to cover?