It's taken me a while to get into a groove with my evening skincare routine, mostly because I have the attention span of a goldfish and like to try lots of different products all the time. It has left my skin a little frazzled though, so a few months ago I decided to regulate my routine in an effort to rebalance my oily/combo/dehydrated skin and the consistency has really paid off. Here are the simple steps I follow and the products I use in them:

Cleanse
This is the part of my routine that changes the least and if you've been reading All Dolled Up for any length of time, you'll be familiar with the products I use to clean my face at the end of the day. The first step it always to remove my makeup and by far the best way to do that is with an oil, my favourite being The Body Shop Camomile Silky Cleansing Oil, which doesn't sting my eyes (a problem I have with Dermalogica Precleanse) or make them go numb (a very strange side-effect I experience with Lipidol Cleansing Face Oil and Una Brennan Super Facialist Vitamin C Skin Renew Cleansing Oil). Other good (but more expensive) cleansing oils you can try are the MAC Cleanse Off Oil, Bobbi Brown Soothing Cleansing Oil and L'Occitane Shea Cleansing Oil. Or you could use coconut or olive oil – it doesn't have to be something fancy!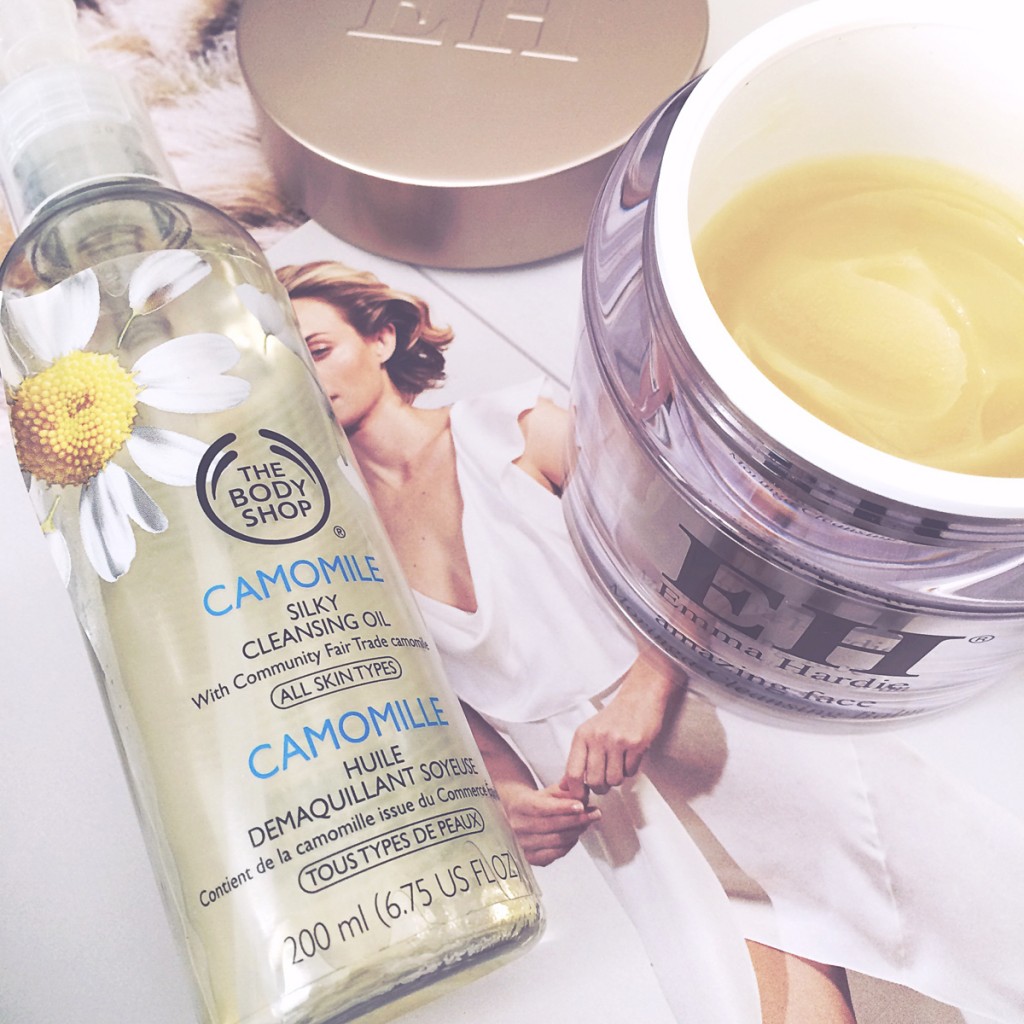 Once I've rinsed my face and patted it dry, I go to work with my beloved Emma Hardie Amazing Face Moringa Cleansing Balm AKA The Best Cleanser in the World. I love how it feels and smells and how soft it leaves my skin, although it isn't cheap or easy to get here from the UK (you can order it from FeelUnique.com though). As much as I enjoy using it, it isn't particularly unique and there are plenty of other balm cleansers on the market you can try, like REN No. 1 Purity Cleansing Balm, Lush Ultrabland and The Body Shop Camomile Sumptuous Cleansing Butter. Don't forget to remove balm cleansers with a warm facecloth!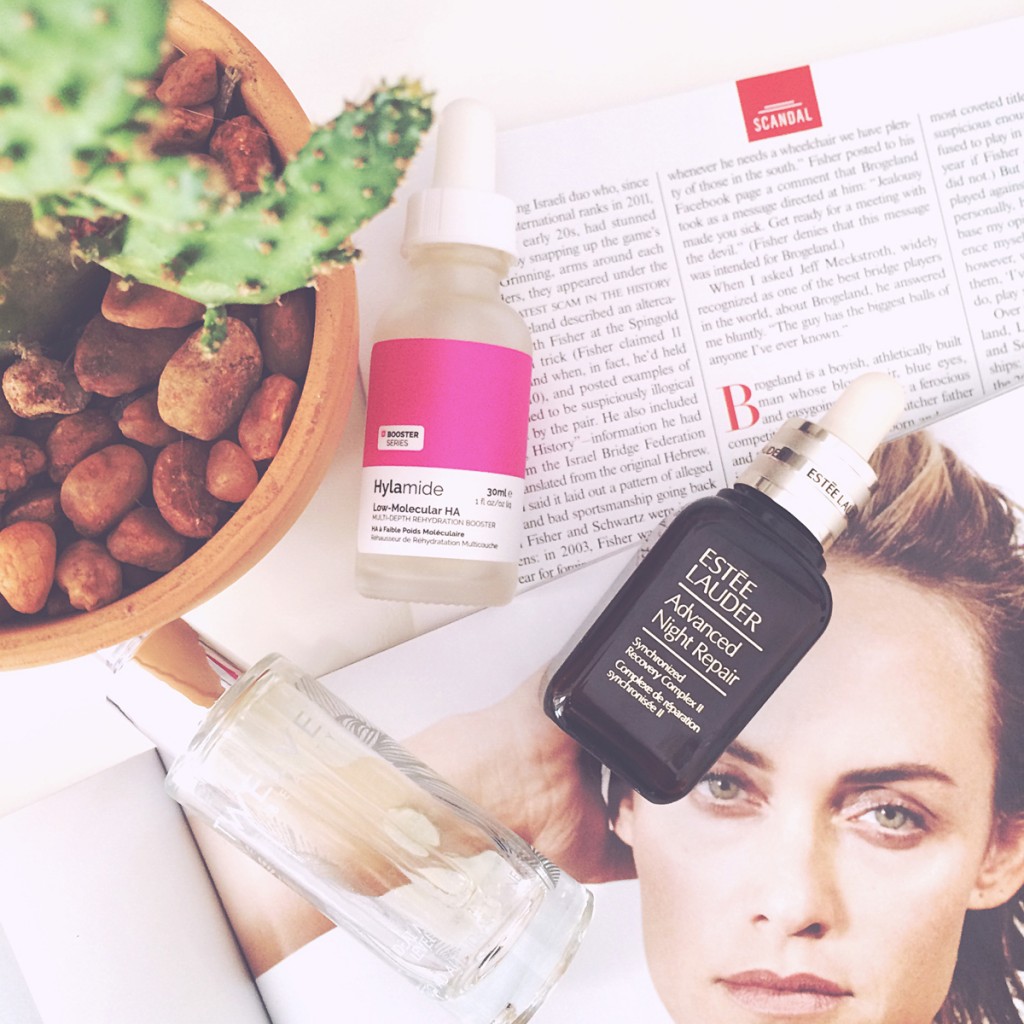 Layer
Time to pat the skin dry again (use a fresh paper towel if you're prone to breakouts; its more hygienic) and layer on a serum. If I'm not using a retinol, then I'll usually put on something hydrating like Estée Lauder Advanced Night Repair (which I also use in the day), Twelve Beauty Ideal Moisture Level Serum (available at Indigenous) or Hylamide Low-Molecular HA Booster. These products help to draw water to my dehydrated skin, keeping it soft, smooth and plump overnight.
Sidenote: I am currently testing the new Kiehl's Nightly Refining Micro-Peel Concentrate which I'm really liking so far. On nights when I use this, I pop my regular day moisturiser on top and wake up with lovely smooth skin. Full review to come.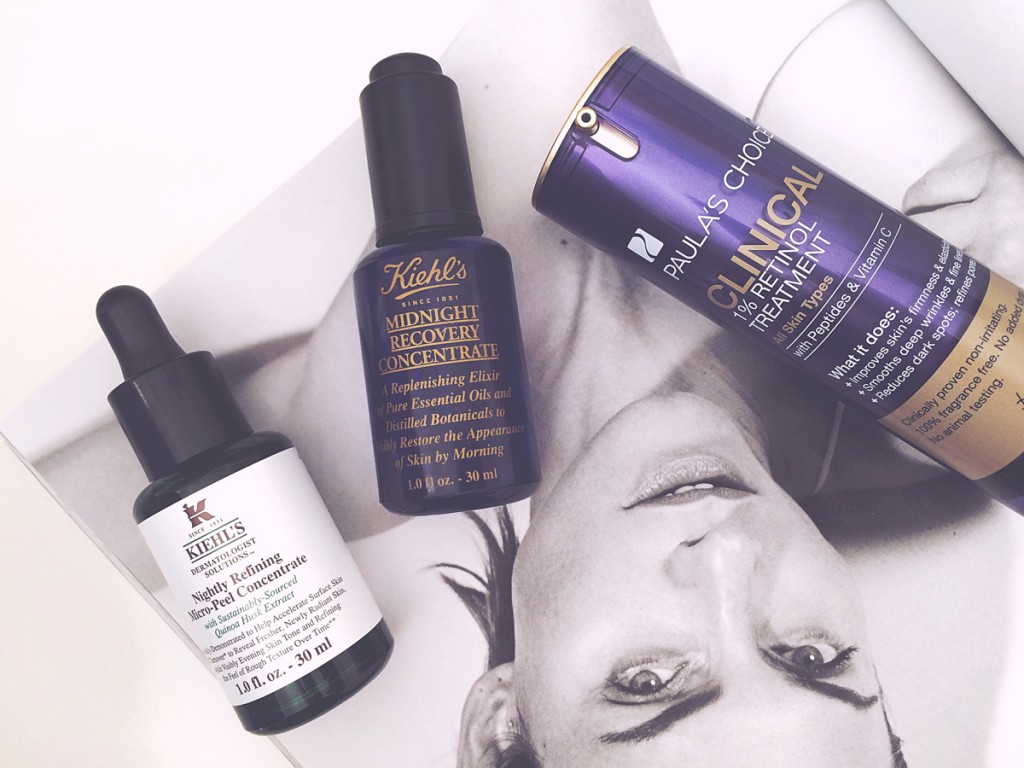 Moisturise
I generally alternate between a retinol and a facial oil, my favourites in those categories being Paula's Choice Clinical 1% Retinol Treatment and Kiehl's Midnight Recovery Concentrate. As I mentioned, I've only stabilised my routine recently after spending a year or so just putting whatever I feel like on my face at night, but the new strategy is working wonders. My skin is less inflamed and sensitized, more even-toned and hydrated, and the texture is much better too.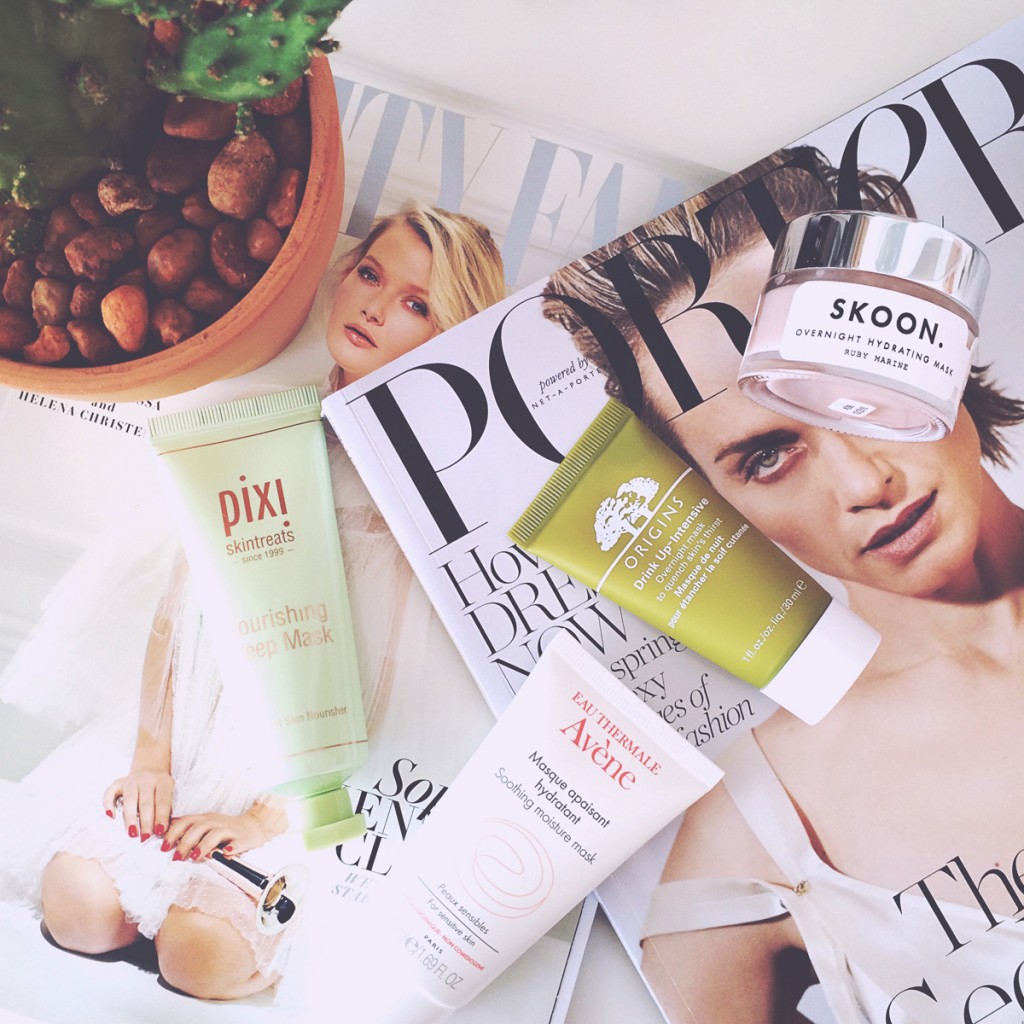 Treat
If my skin is in distress, I will usually sleep with an overnight mask on, just to try and calm any flare-ups or give it an added boost of hydration. One of my favourites, and a very underrated product, is the Avène Soothing Moisture Mask which is a miracle worker for parched skin and happens to be amazing on lips too. The Origins Drink-Up Intensive Overnight Mask, Pixi Nourishing Sleep Mask and Skoon Ruby Marine Overnight Hydrating Mask are also great for plumping and soothing overwrought skin.
I usually go through this routine as soon as my day is over, which is about 6pm if I'm not going out after work. This gives my skin the maximum time for the lovely products to sink in and work their magic before I rub my face into the pillow at night. What nighttime skincare products do you use and love?