I find writing long reviews of individual products quite intimidating so they tend to languish in my drafts folder for months. I find it easier to give a short overview of products I've tried (like in Monthly Favourites) so I'm going to try putting together posts that offer a brief idea of my thoughts on a few things, then you can just leave a comment if you want more details. Yes? Ok, let's go: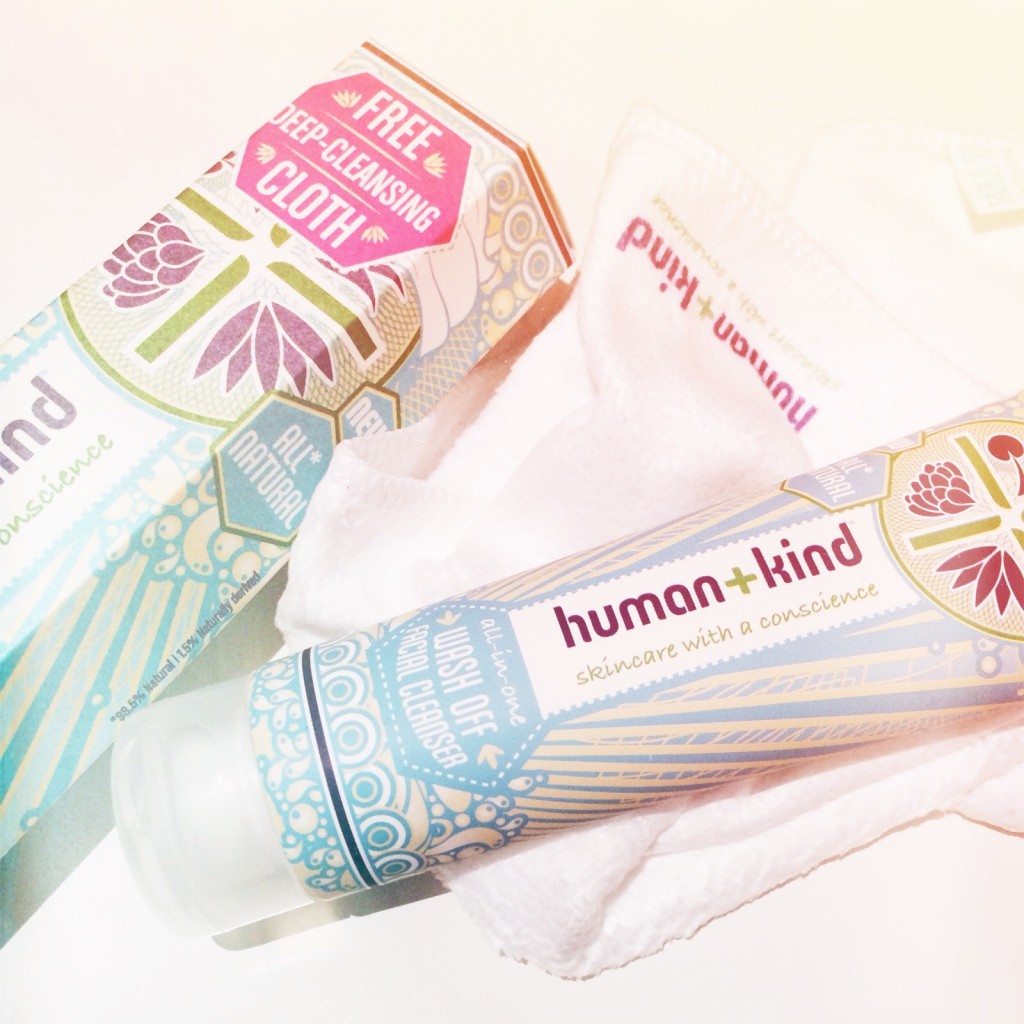 Human+Kind All-in-One Wash Off Facial Cleanser
I was completely lured in by the packaging of this product, I won't lie. I spotted it on the shelves at Wellness Warehouse and decided to try the cleanser from the range. H+K is an Irish brand (learn more here) that creates affordable, time-saving skincare for busy people, made from natural ingredients. The cleanser comes with a really good quality face cloth to give your skin a gentle polish after use, and works beautifully to dissolve make-up and dirt. It's a lovely product and my only gripe is that it stings my eyes so I wouldn't recommend it for use to remove eye make-up, but I use a precleanse oil to do that anyway. It actually reminds me a lot of the Soap & Glory Ultimelt hot cloth cleanser.
Active ingredients: Aloe vera (soothing), marigold flower oil (anti-inflammatory), rose hip oil (nourishing) and cocoa seed butter (moisturising)
Price: R150 for 100ml
Availability: Wellness Warehouse, selected Stuttafords, some independent pharmacies and salons
Mio QuickStart Exhilarating Shower Gel*
I mentioned this is my recent post about the Mio skincare brand launch and both Camilla and I have been using it ever since (rare for C who is very sensitive to anything other than Epiwash soap). I absolutely love the invigorating scent and light but moisturising texture. You only need a tiny bit to lather up a serious amount of foam but it doesn't feel drying in the least. The downside? It's not cheap. Like, REALLY not cheap!
Active ingredients: Spearmint oil, menthol and organic lemon extract (zingy scent), coconut-derived cleansers (gently cleanse without stripping skin), caffeine derived from Guarana (natural stimulant) and witch hazel extract (antibacterial and pH balancer)
Price: R415 for 200ml
Availability: Full list of stockists here.
P.S. If you're looking for a shower gel with a fresh, minty tingle, then a more affordable alternative  is Springwash from LUSH (R75 for 100g).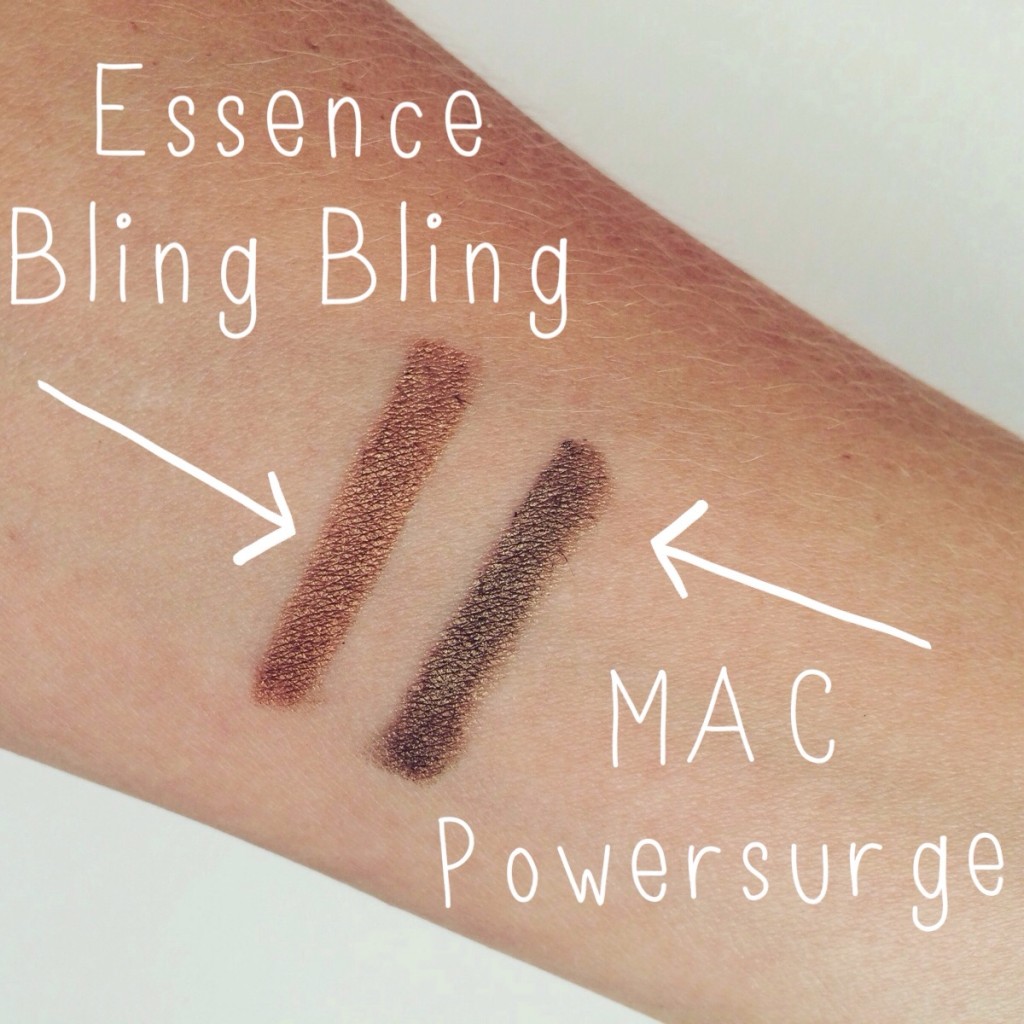 Essence Long Lasting Eye Pencil in Bling Bling
Look, I'm not going to bury the lead here: this eyeliner costs R20. TWENTY RAND. It probably costs you more money to drive to the shop to buy this! I first heard about this little gem from my latest YouTube obsession, Sharon Farrell, who said it was a dupe for one of my all-time favourite eyeliners, MAC Powersurge. Now, I don't exactly think they are identical in shade (Powersurge is more gold, Bling Bling is more copper) or texture (the Essence one is softer), but Bling Bling is certainly a MUCH cheaper alternative to using Powersurge in the waterline (instead of black which can look too harsh in the daytime) which is how I use it anyway. True to its name, it's also really long lasting on the skin, not so much on the waterline but then again, what is? It has a handy retractable mechanism (no sharpening!) and did I mention that it's R20?
Price: Basically free
Availability: Dischem and Clicks
*PR sample