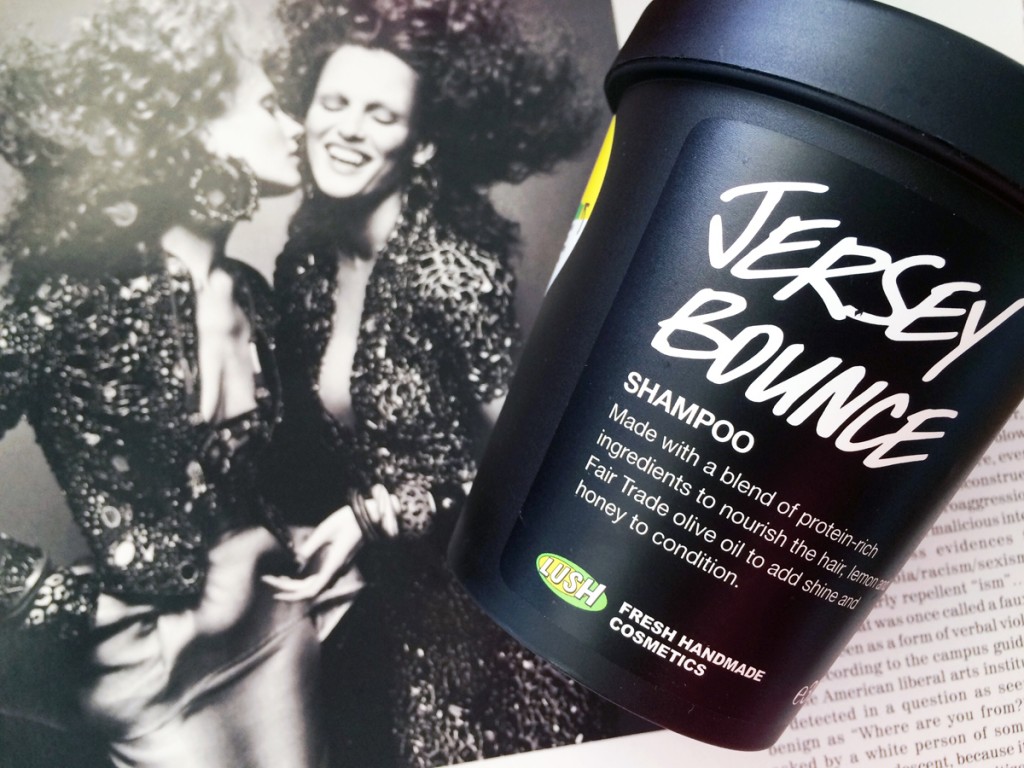 I'm a devoted and longtime fan of Big shampoo for its ability to give my fine, thin hair lots of texture and volume. Jersey Bounce, the new kid on the block, is very similar in formulation; both contain plenty of coarse sea salt but the other ingredients differ slightly. While Big uses citrus oils, seaweed and coconut oil, Jersey Bounce is packed with honey, eggs (!), glycerine and olive oil to give the hair a little more nourishment. There's no question that both are quite stripping (avoid if you have coarse or dry hair) but JB gives back some moisture, strength and shine which ultimately leaves the hair in better condition. I use it about once a week, usually on days when I'm curling my hair and it needs the extra grip.
Buy online or in Lush stores nationwide.
Price: R225 (130g)
Would I repurchase? Yes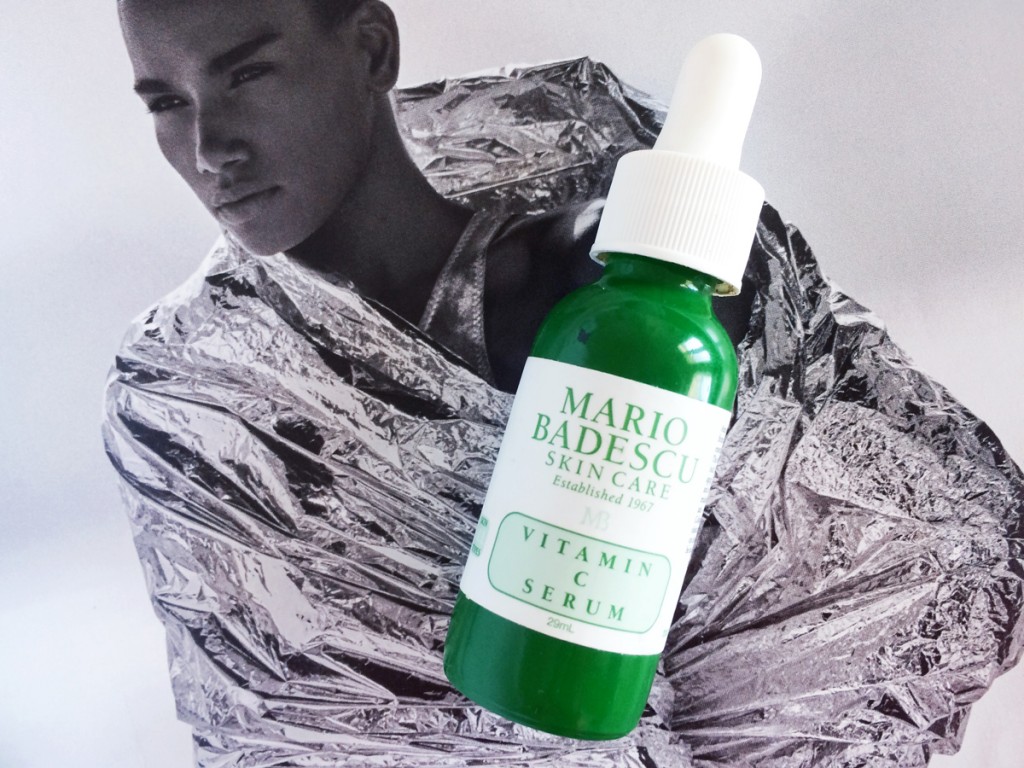 I'm on a mission to incorporate more antioxidants into my skincare routine, mostly because I'm out in the sun a lot and we all know what that can do to your face. Topical antioxidants like Vitamin C (or ideally, a combination of them) help to fight free radicals which attack collagen production, making your skin saggy. This serum contains a combination of 7.5% ascorbic acid (Vitamin C) as well as hyaluronic acid to help keep skin hydrated and supple, and makes it perfect for my dehydrated skin. The texture is slightly oily (it doesn't have that "invisible" feeling under your fingers like a most serums I've tried) which takes some getting used to but it sinks in after a few minutes. I layer my regular moisturiser (First Aid Beauty Ultra Repair Cream) over the top and it doesn't exacerbate my oily T-zone. The product instructions say to use it at night but I use it in the day, the logic being that I "protect" my skin during the day and "treat" it at night.
Antioxidant serums are tricky because if you don't have pigmentation or some other skin tone issue that can be treated with these ingredients, it's really hard to tell if it's working. For this reason, I'm not going to commit to this one just yet and rather see what else is on the market first. Other antioxidant serums I'm keen to try are the Exuviance Antioxidant Perfect 10 Serum and Paula's Choice RESIST Ultra-Light Super Antioxidant Concentrate Serum. Do you have any others to suggest?
You can get MB products from their local website: www.mariobadescu.co.za. Read this to find out more about antioxidants.
Price: R775 (29ml)
Would I repurchase: No, but only because I want to try some other serums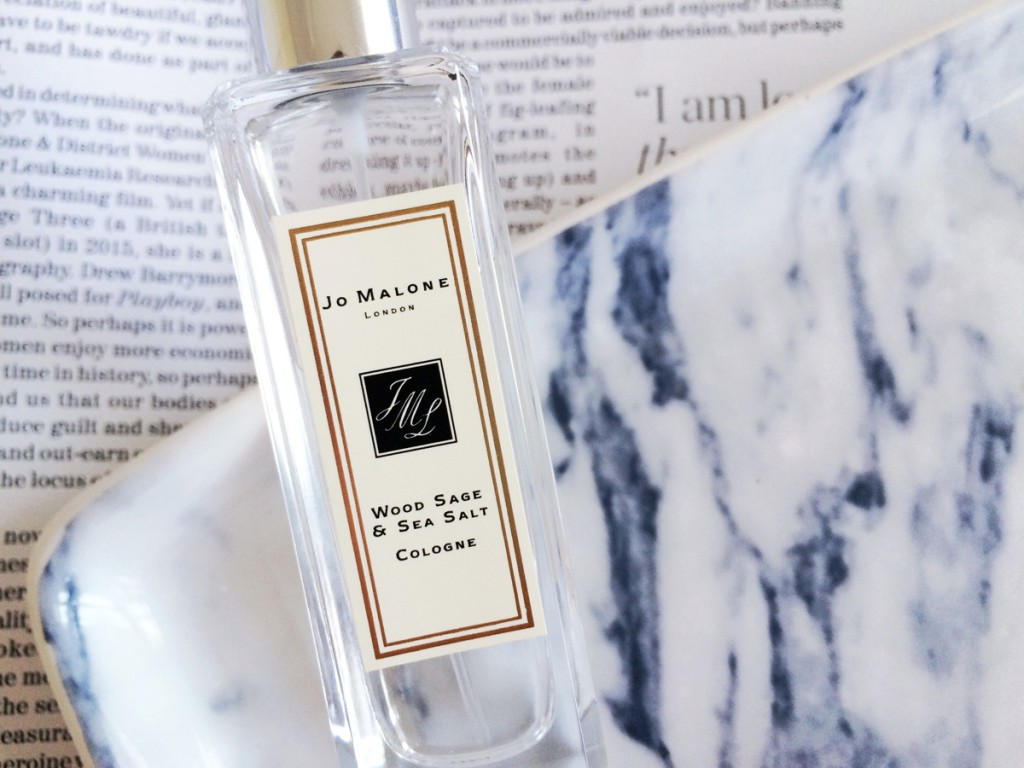 I bought this fragrance a few months ago during our massive V&A Waterfront beauty haul as I'd had my eye (nose) on it for a while. As you might imagine, the scent is an understated combination of woody and marine notes, and really does remind you of the English seaside. It's not my typical scent, mostly because of the mineral vibe – I usually go for rich floral or citrus perfumes – but it's a lovely twist on conventional summer fragrances that tend to be very light and sweet.
It's such an interesting and unusual fragrance but I'm extremely disappointed with the wear time; it disappears after an hour or so. My other favourite perfumes (Narcisco Rodriguez For Her, V&R Flowerbomb Extrême, Estée Lauder Modern Muse) hang around all day and I can still smell them hours and hours after I first sprayed them on. It's such a pity, and I won't be rushing out to buy any more of their colognes but I'm still a die-hard fan of their candles.
Price: R740 (30ml)
Would I repurchase: No
*PR sample