My face has been in the capable hands of Dr Alek Nikolic for the past five years, and to say that I trust him implicitly would be an understatement. I am a big fan of botox, but had never seriously considered fillers until he explained what subtle changes could be made with just a few simple injections. I mulled over the idea for about a year, and finally decided to take the plunge last week. Dr Nikolic used JUVÉDERM VOLUMA XC on me, and the results are expected to last for around 18 months to 2 years. You can find out more about this particular type of filler here, and about fillers in general from this piece which Dr Nikolic penned for us last year.
Jules came with me so that she could film my appointment (Friday 31 March 2017) from start to finish and give you all an idea of what the procedure entails and how it is administered. Please be warned, this video contains footage of needles and injections, so if you're squeamish, be prepared!
After the procedure, I felt very aware of how my face looked and felt, which was something I hadn't experienced with botox. Although I still looked like me, the combination of the anaesthetic wearing off and the swelling from the injections left me feeling very unlike me. When I got home, I gently washed my face, and it was quite an odd sensation to feel the fillers underneath my skin – I could trace the new contours of my cheeks, mouth and chin with my fingers, and it totally creeped me out. My cheeks also felt quite tender, so I took extra care to sleep on my back that night because I had (irrational) fears of putting too much pressure on the fillers.
By the next morning I had wrapped my head around everything, and was a lot less squeamish about touching my face – everything felt pretty normal. By Monday, I couldn't feel the fillers in my cheeks and chin at all anymore, but I can still feel the fillers in the corners of my mouth. Dr Nikolic says that this is a result of inflammation and should subside within the next few weeks. As far as bruising is concerned, I developed a tiny bruise under my chin, but my cheeks and mouth area were absolutely fine. The chin bruise was easily coverable with makeup: peach-toned corrector to cancel out the blue tones; foundation; concealer if necessary; powder to set.
Here's a before-and-after picture which I think highlights the most noticeable changes: my cheeks are fuller, and my under-eye area looks plumped up (in fact, that whole area looks less sunken and shadowy). Also, by fractionally increasing the length of my chin, and thereby equalizing my facial proportions, I think my forehead appears smaller. I will continue to see improvements in the next 4-6 weeks as the fillers settle in and the swelling subsides completely. I am already delighted with the results, so I am excited to see further changes as the weeks progress. I feel like I look a lot more rested and refreshed, which is exactly what I was hoping for.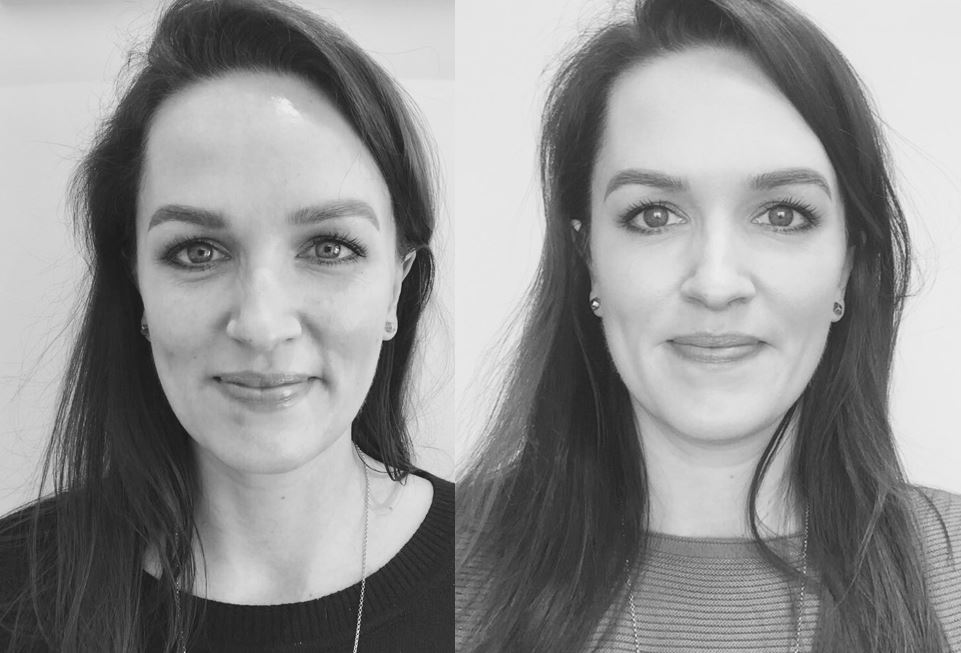 If you are interested in fillers or botox, you can contact Dr Nikolic on 021 797 0960. If, like Jules, fillers/botox aren't for you and you prefer to use premium skincare instead, you can visit his online store, SkinMiles.
*Dr Nikolic kindly provided this procedure free of charge. Prices for JUVÉDERM VOLUMA XC filler typically range from between R4,000 – R5,000.