I've mentioned a couple of times recently that I'm something of a hoarder when it comes to certain beauty categories. I tend to collect things like texturising sprays, makeup brushes, eyeshadow palettes and nail polish – and honestly most of them aren't that different from each other. So I thought I would start showing you my stash in a series of posts, starting with face primers.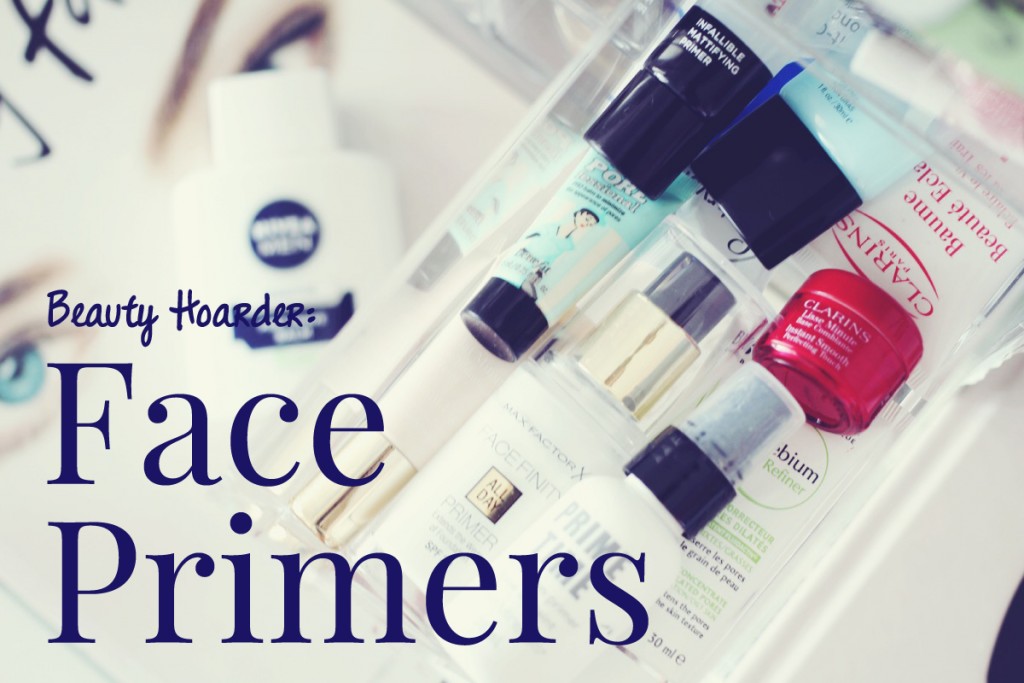 Hydrating primers
I mainly have two types of primers because my skin faces two challenges: oiliness and dehydration. Primers that battle the latter condition tend to be light and refreshing on the skin, and contain humectants like glycerin and hyaluronic acid. Keeping your skin hydrated extends the life of your makeup because it stops your skin from absorbing the moisture in your foundation and breaking it down in the process.
The Smashbox Photo Finish Hydrating Primer is cooling and lightweight but it's pretty pricey and the Nivea Men Sensitive Post Shave Balm does a similar thing at a fraction of the cost. Don't be alarmed by the "men's after shave" thing – it's basically just a glycerin-rich moisturiser that smooths over your skin and preps it perfectly for makeup. You can see me using it in this recent First Impressions video.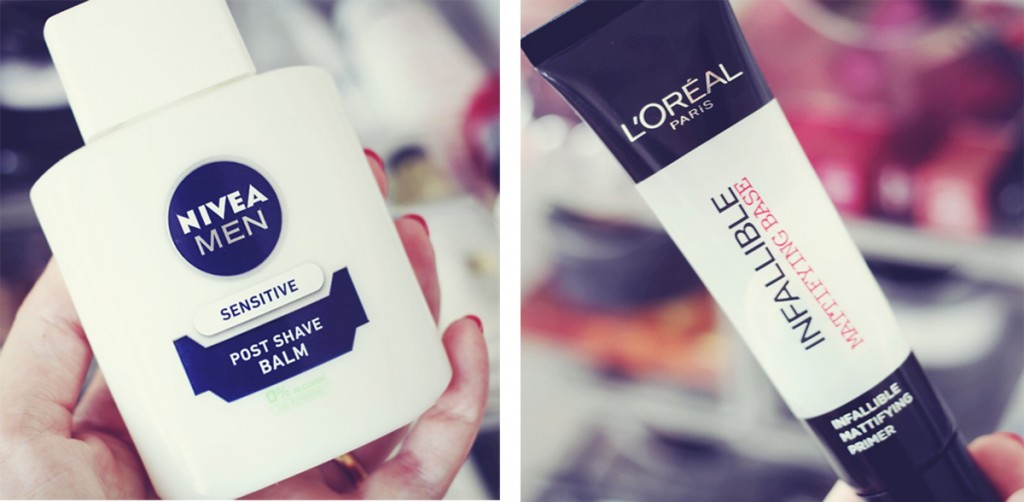 Mattifying primers
The one I'm using the most at the moment is the L'Oréal Infallible Mattifying Base because it works like a dream, especially on hot summer days. It's a very thin, light, silicone-y formula that I smooth over my forehead, nose and chin before applying foundation and it keeps me looking matte all day long. You need a TINY amount though, otherwise it pills. The Max Factor Facefinity All Day Primer SPF 20 is another really good drugstore option that is technically mattifying but I see it more as an all-rounder. It smooths skin, extends the wear of your makeup, battles oil and gets bonus points for having SPF. The primer I wore on my wedding day and really should repurchase is bareMinerals Prime Time Foundation Primer which is a real powerhouse, dealing swiftly with rough patches, flakey dryness, fine lines, excess oil, uneven texture and enlarged pores so that your foundation goes on flawlessly. Yup, I really should get a new bottle of this one.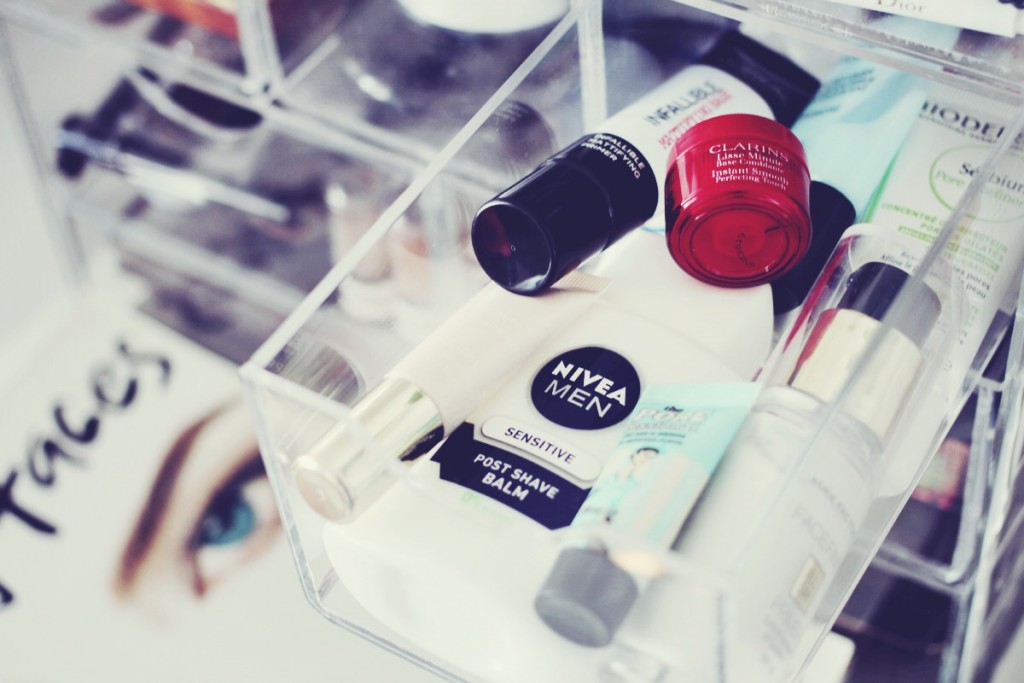 Smoothing primers
Two of the best smoothing primers on the market are the Benefit Porefessional and Clarins Instant Smooth Perfecting Touch – both are fairly thick in formulation and are great at filling in pores and scars and providing a really smooth base for foundation. I find smoothing primers a bit heavy for my skin so I only have samples of these and probably won't buy the full size.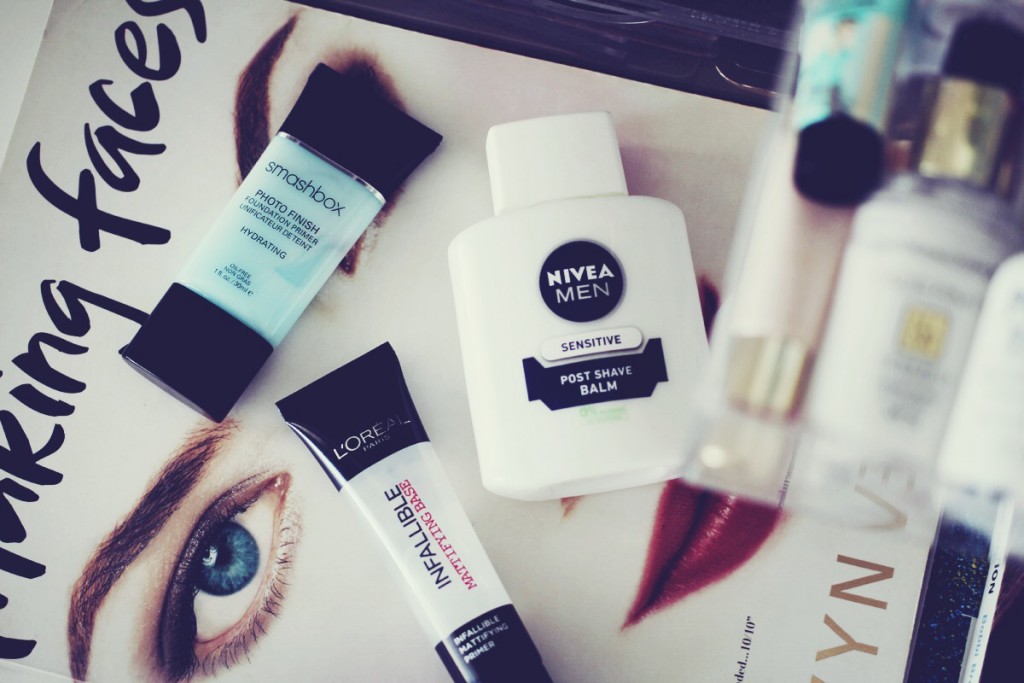 Primers I should throw away
I bought the Bioderma Sébium Pore Refiner after seeing Lisa Eldridge use it in a tutorial and I wasn't that impressed with it tbh. It's supposed to reduce the look of your pores and limit oil build-up but it just didn't seem to make a difference to me. Don't ask me why I hang on to – the same goes for the Clarins Beauty Flash Balm which was another disappointing product that I just didn't "get". It's meant to tighten and brighten your skin and provide a smooth base for makeup but I didn't notice any firming effects to speak of. As for Embryolisse? I think it's the most over-rated moisturiser/primer of all time.
What are your favourite primers? Help me add to my stash!