I don't like it when Camilla goes away – I feel like I'm missing a limb. Of course, I can't complain because I'm out of the country for a good few months every year but I reserve the right to have double standards. So I was thrilled when she and Emma returned from gallivanting in Paris earlier this month but secretly also really excited that they brought some Glossier treats with them! Frankly, it's the least she could do for abandoning me for 10 days.
Priming Moisturizer Rich
This is an unusual pick for me, considering that I usually go for more lightweight moisturisers but I had read a lot of reviews (even from more combo-skinned gals like me) saying that this version was better than the regular Priming Moisturiser. I'm happy to report that while it's on the thicker side, it doesn't have an oily or sticky texture so it sinks into the skin easily, leaving it feeling very soft and supple. True to its name, it makes for a lovely smooth canvas for makeup although I've also used it at night with great success. The formula contains a decent whack of hydrating glycerin as well as ceramides and fatty acids that support the skin barrier without being at all greasy. It won't replace my die-hard favourite First Aid Beauty Ultra Repair Cream which recently ran out but I'll still get plenty of use out of it until I restock.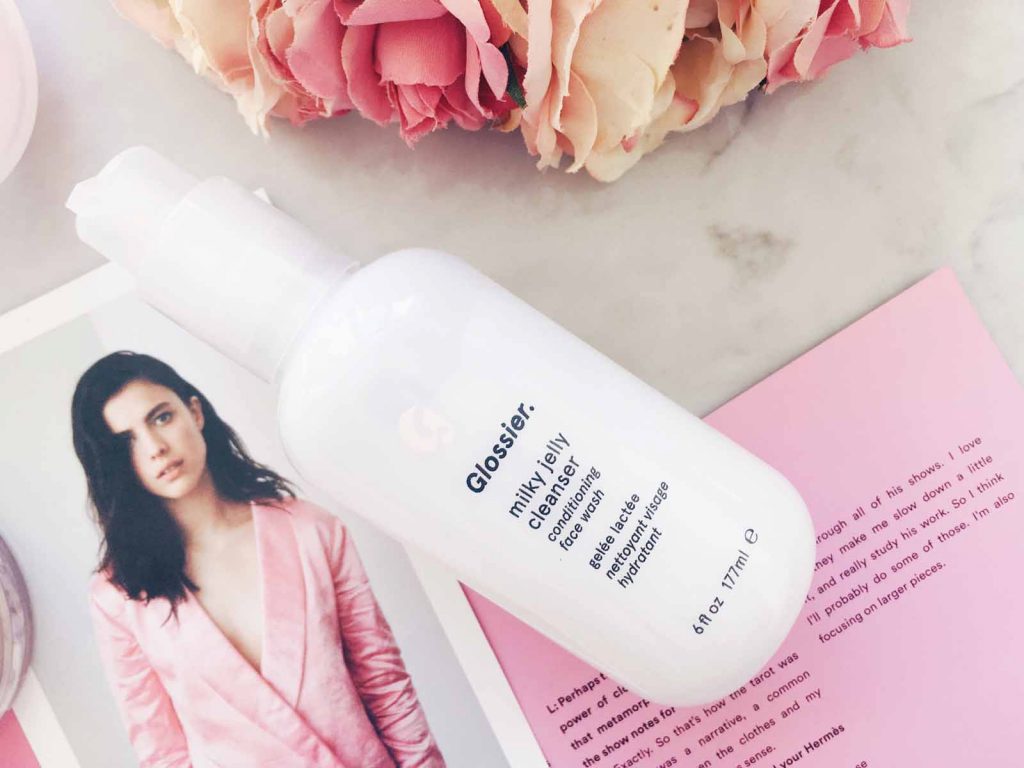 Milky Jelly Cleanser
Described as a "conditioning face wash", this is one of Glossier's best-selling skincare products. The milkiness refers to the semi-opaque white colour of the cleanser (rather than it being a cleansing milk of any kind) and "jelly" to the gel texture, which is on the thicker side, making it feel really luxurious on dry skin. I tend to use it like that rather than on wet skin because I think it's more effective but it works both ways and doesn't leave your face feeling tight or dry afterwards. It's supposedly good for makeup removal (so, first step in a double cleanse, and potentially the second too) but I don't bother with cleansers that can't remove mascara properly so I use it on bare skin. It has a fairly strong rose scent – surprisingly rich and floral, but I like it – which lingers on the skin but not for long. Is it worth going to the effort to buy from overseas? Probably not, but I'll enjoying using it while I have it!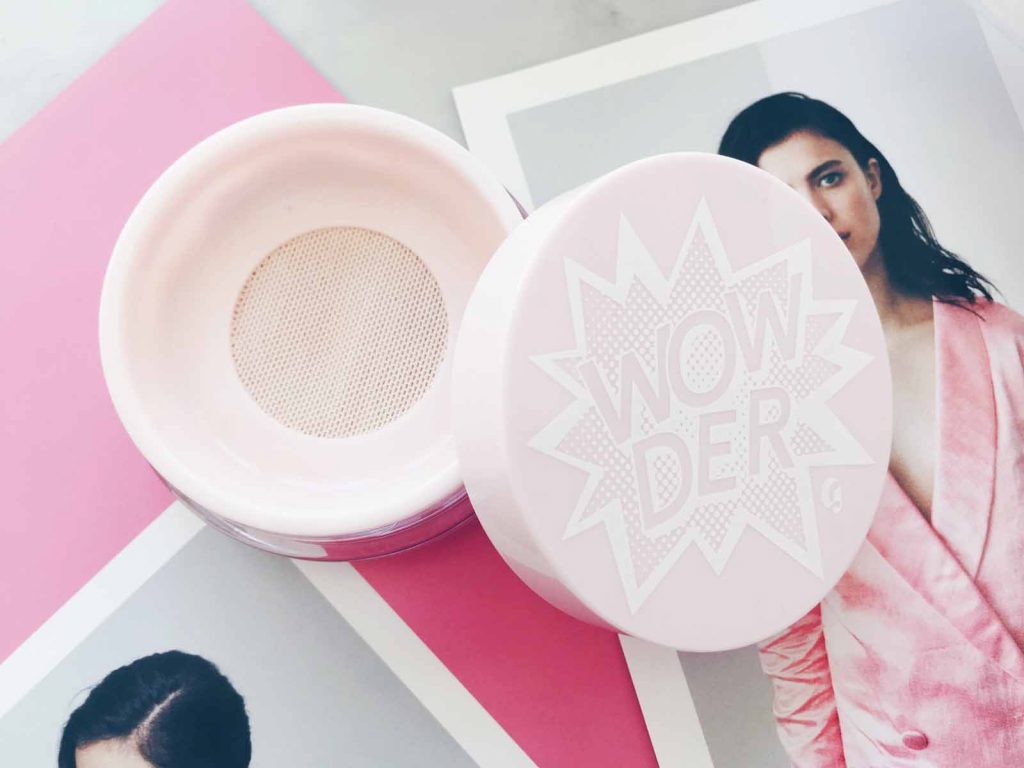 Wowder
Of the three products I was so kindly given, this is the one that surprised me the most. As someone with quite an oily T-zone, I'm a big fan of a good powder but they're surprisingly hard to find. Some powders are too finely milled so while they do a great job of blurring pores and lines on application, they dissolve into nothing after an hour and leave you looking super greasy for the rest of the day. Wowder seems to be milled to the perfect degree and slightly tinted so it gives the tiniest hint of coverage. I find Light/Medium subtly brightening and it has fantastic lasting power so my skin stays matte but not flat and soft-focus all day. The mesh sifter and neatly-fitting stopper is really practical because it means powder doesn't get dumped into the lid when you travel, making it super practical for keeping your bag… Not that you'll ever need it for touch-ups because you'll never get shiny again!