If there is one brand that absolutely nails facial bronzing, it is Clarins. Whether you are using their famed self-tanners, their illuminating primers or their stunning powder bronzers, the effect is always subtle, luminous and natural-looking. These are the products that I would wholeheartedly recommend for anyone wanting to achieve that gorgeous summer glow: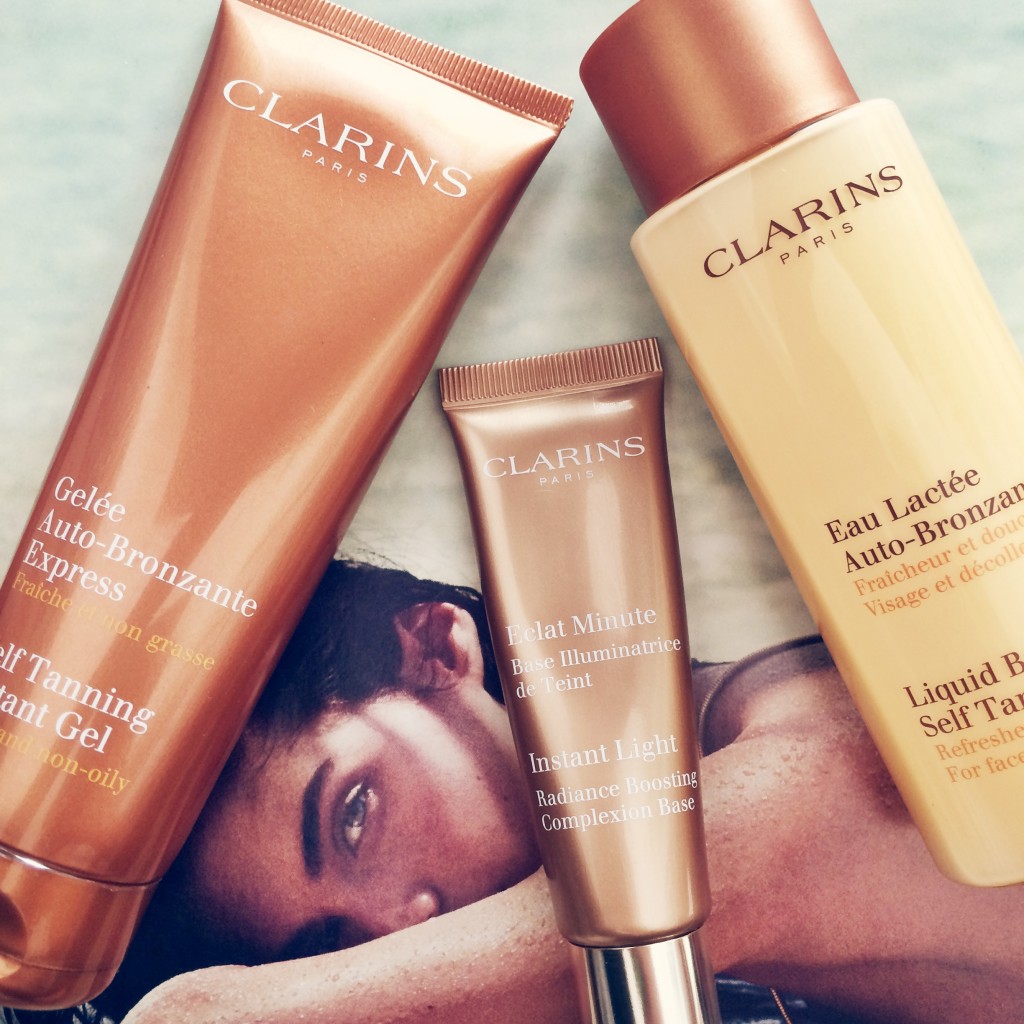 For me, this is the hero product in the range. Designed to build subtle colour over time, I find it easiest to apply at night so that, within a few days, I have faux sun-kissed skin that gives me the confidence to go foundation-free. Of course, using a self-tanner is a much better alternative to exposing your face to the damaging effects of the sun's rays and you get the added bonus of foolproof application and a streak-free finish.
If you lack the patience for gradual tanners or need an instant result then this bronzing gel is the bees knees. It can be used on the body and the face and imparts the perfect golden glow in a matter of minutes, and because it contains DHA it also leaves behind a more long-lasting tan. It dries quickly so you don't need to worry about transfer on your clothes or sheets and ingredients like aloe vera and vitamin E also leave your skin really soft.
More of a makeup product, this limited edition shade of Clarins' gel primer from the Aquatic Treasures Collection is described as "sun in a tube". It makes for a great bronzing base for makeup if you want to warm up the skin from the start but because it's beautifully sheer, it is also perfect blended into the skin over foundation. This is how I like to use it and I love the effect – it's really subtle and the lightweight texture looks like real skin, not makeup.
This covetable powder bronzer is the shining star of the new summer makeup collection that launched last week. Clarins releases a similar product every year but with different packaging designs and embossing, so it makes for a great gift or special treat to yourself. The bronzing powder combines three very flattering, matte, golden shades allowing you to customise your bronzer colour or swirl them together for a burst of sunshine on your face. It's ever-so-slightly too warm for my end-of-winter pale skin at the moment but I have no doubt that as my complexion warms up this summer I will be getting plenty of use out of it.
If you can't get your hands on this limited edition version, then Clarins also does a gorgeous two-toned mineral bronzer that offers a similar result.
*PR sample