At the risk of being extremely repetitive, I want to tell you all again how happy I have been with the results of my ongoing Dermapen treatments. 18 months and about 8 or 9 procedures down the line, my skin is noticeably firmer, fine lines are reduced and my pigmentation is significantly lighter. It's not the most fun in the world – the treatment is uncomfortable and your face is on fire for 24 hours afterwards – but it is 100% worth it. Caring for your skin in the days after Dermapen is an important part of managing any discomfort as well as optimising the results, so here are my tips for getting the most out of it: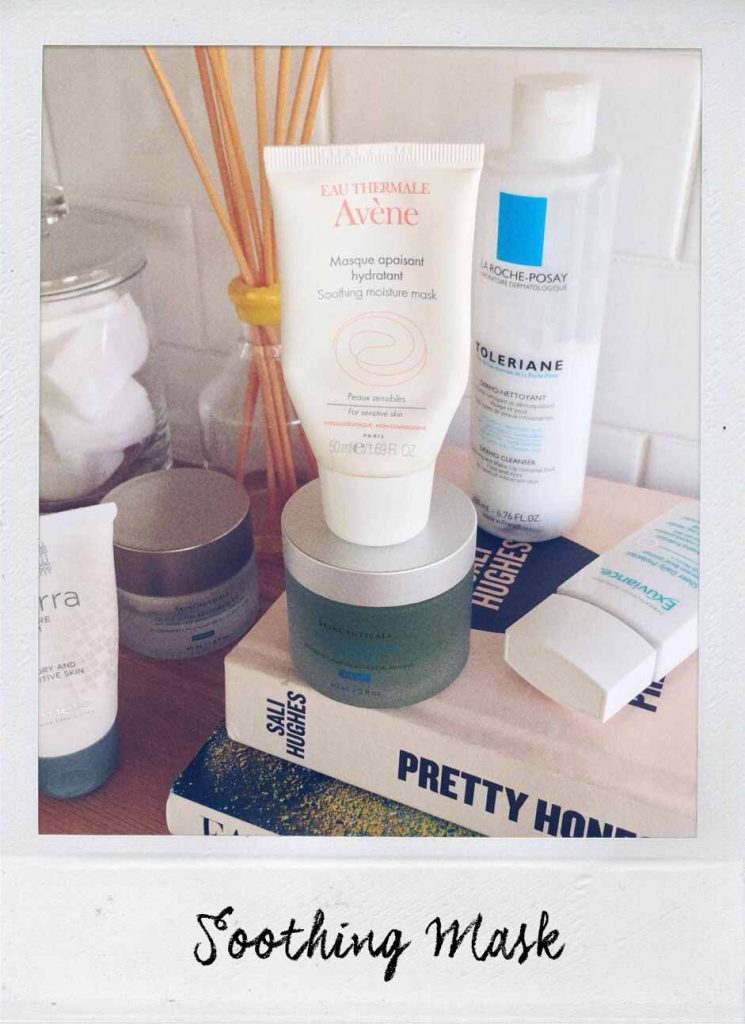 Your immediate reaction to Dermapen is going to be an extremely hot face – you will literally look and feel sunburnt. Easing the discomfort of this reaction will go a long way to making the experience more pleasant and the best way to do this is with a specialised product like the SkinCeuticals Phyto Corrective Masque. It's designed specifically for use on the face after procedures like microneedling and laser that cause erythema (skin redness caused by increased blood flow in superficial capillaries) and has an almost instantaneous cooling effect while reducing skin sensitivity on application. It also contains hyaluronic acid so it's hydrating as well as soothing; an essential combo when your skin is feeling aggravated and dry. If SkinCeuticals is beyond your budget, I would recommend the Avène Soothing Moisture Mask – it won't help with the redness and heat of the skin, but it will moisturise the hell out of your face which will be comforting in itself.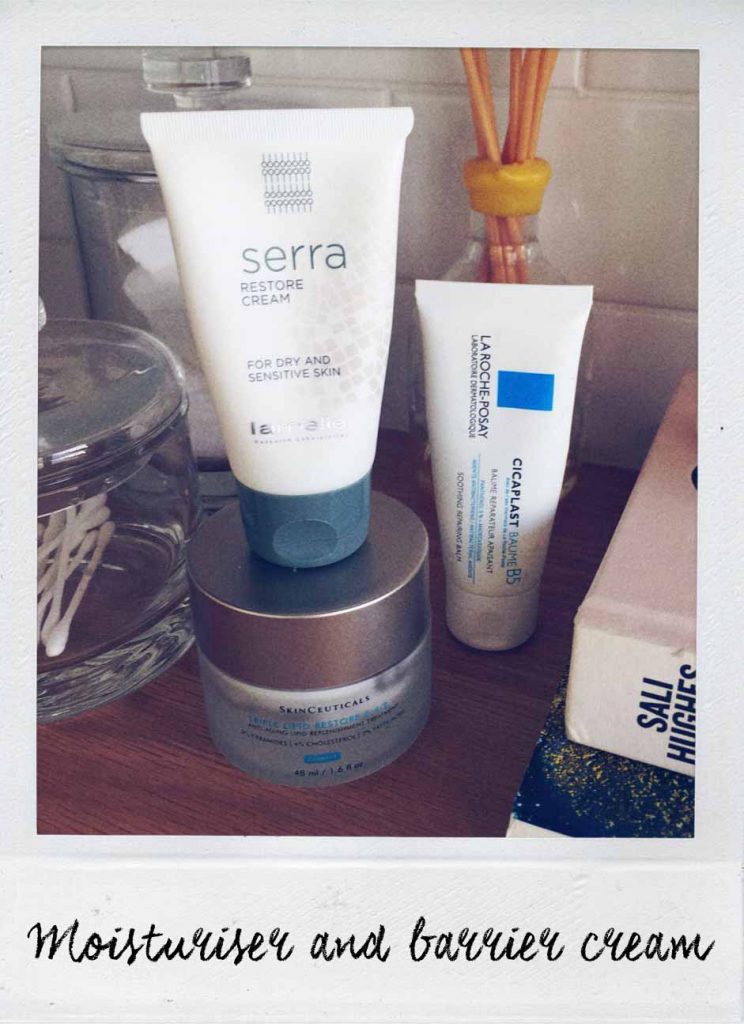 Well that was a neat segue into the importance of nourishing moisturisers and barrier creams after Dermapen! No matter what your skin type, the treatment will make your skin feel tight and dry, and possibly result in some flaking. My skin, which is normally combination with an oily T-zone, turns into a layer of sandpaper for a few days and the only thing that helps is a rich moisturiser combined with an effective barrier cream. At the risk of stating the obvious, the moisturiser helps to supplement the missing lipids (oils) while a barrier cream helps to restore the healthy function of skin that has been temporarily disrupted and cannot regulate itself properly. Ideally, you want to use a simple moisturiser that doesn't have any active ingredients but feels very nourishing – my favourite of these would be SkinCeuticals Triple Lipid Restore which is basically the most luxurious thing I've ever put on my face. It's extremely expensive though, and there are more affordable alternatives that do almost the same job, like La Roche-Posay Toleriane Ultra or Toleriane Riche. For barrier creams, my ride-or-die favourite is the Lamelle Serra Restore Cream which I am never without. The La Roche-Posay Cicaplast Balm B5 is a good double-whammy product because it feels like a rich moisturiser while also helping to repair the barrier; an excellent option if you don't want to buy or use multiple products.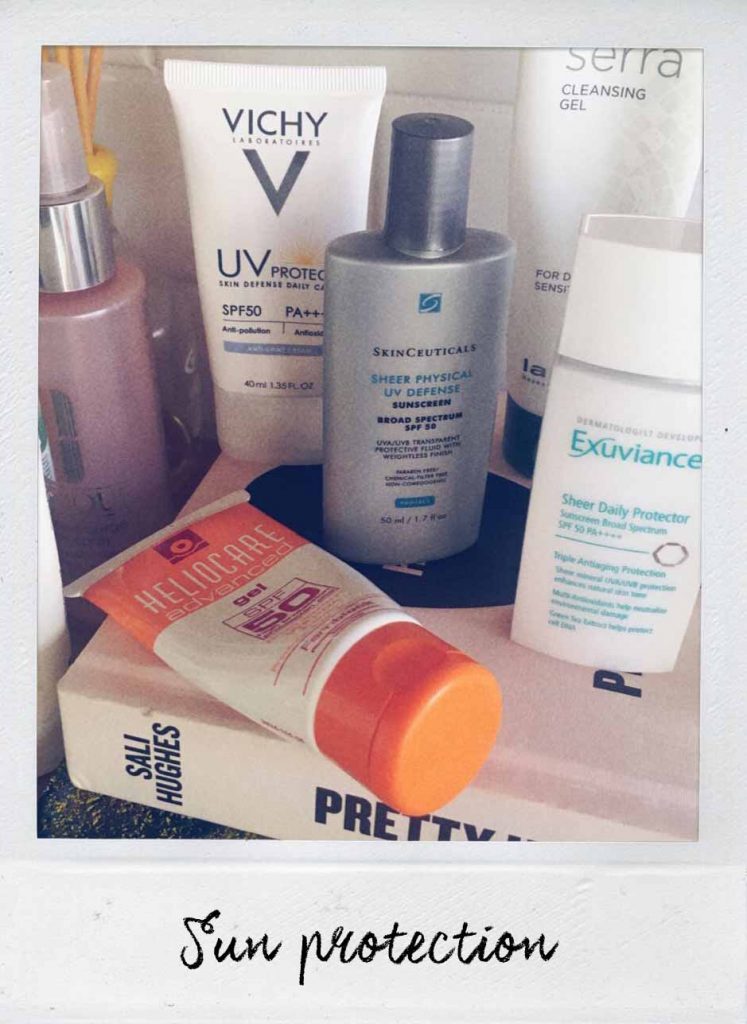 It goes without saying that you need to avoid the sun in the days after a microneedling appointment as your skin will be extremely sensitive to UV exposure. Your aesthetician should apply a suitable, mineral SPF product immediately afterwards (you can't just use any suncream and certainly not chemical ones) and a medical-grade coverage product like Lycogel if you want it – again, you shouldn't use any old foundation straight afterwards. The reason for this is that the channels created in the skin by the needles are completely open, and any toxins/chemicals contained in topical applicants may be harmful to you*. The same goes for products containing active ingredients like AHAs/BHAs, retinol and abrasive scrubs as these might be irritating, although antioxidants are fine as they aid in healing. Apart from avoiding certain skincare you also need to avoid swimming and excessive sweating for 24-48 hours as this can cause bacteria to enter the channels and result in a reaction or infection.
It is usually advised that you wait 24-48 hours before you apply face makeup to give your skin the necessary recovery time although I get away with 24 hours personally. The same is true for chemical sunscreen although I try to use mineral SPF for a few days, just to be safe. Some of my favourites would be:
Heliocare Gel SPF 50 (chemical)
Vichy UV Protect Skin Defense Daily Care SPF 50 (chemical)
SkinCeuticals Sheer Physical UV Defense SPF 50 (mineral)
Exuviance Sheer Daily Protector SPF 50 (mineral)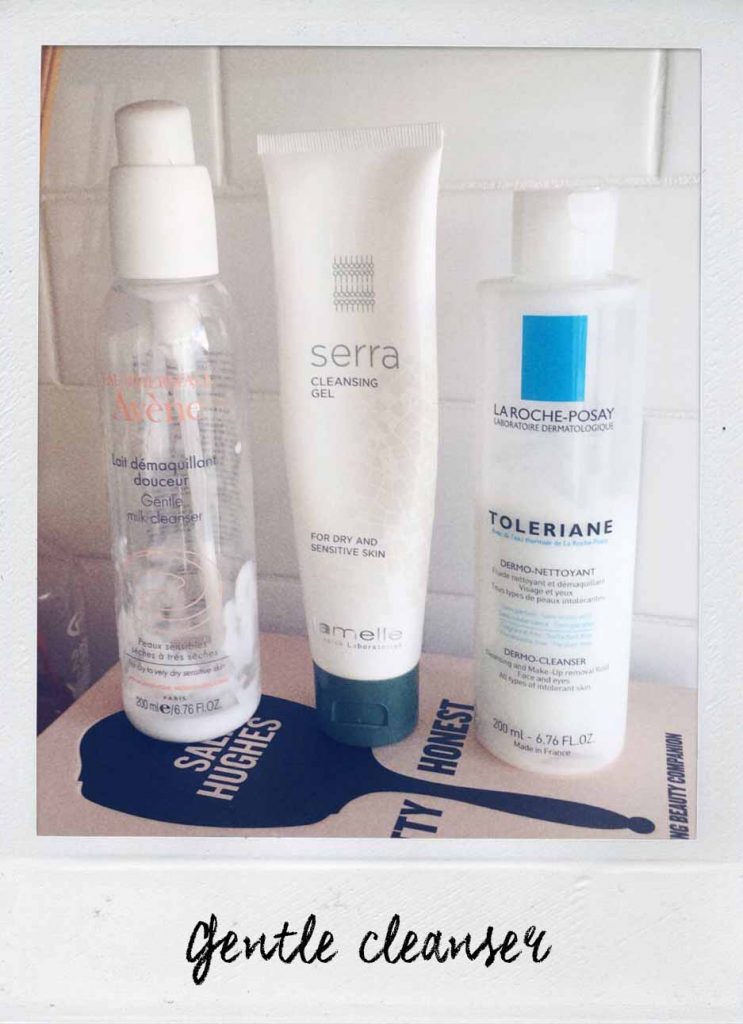 A very gentle, soothing face wash is all you're going to want to use on angry post-Dermapen skin. Simple, soap-free formulas and soothing ingredients like glycerin and mineral water are ideal here, with my recommendations being my regular daily cleansers; the Avène Gentle Milk Cleanser and the La Roche-Posay Toleriane Dermo-Cleanser. The Lamelle Serra Cleansing Gel is also a good option as it's designed for skin with an impaired barrier. Apart from providing a gentle but thorough cleanse, it helps to maintain a healthy acid mantle. You might experience some mild stinging when you use this product but only for as long as your barrier is compromised – when skin is balanced and healthy it doesn't sting at all.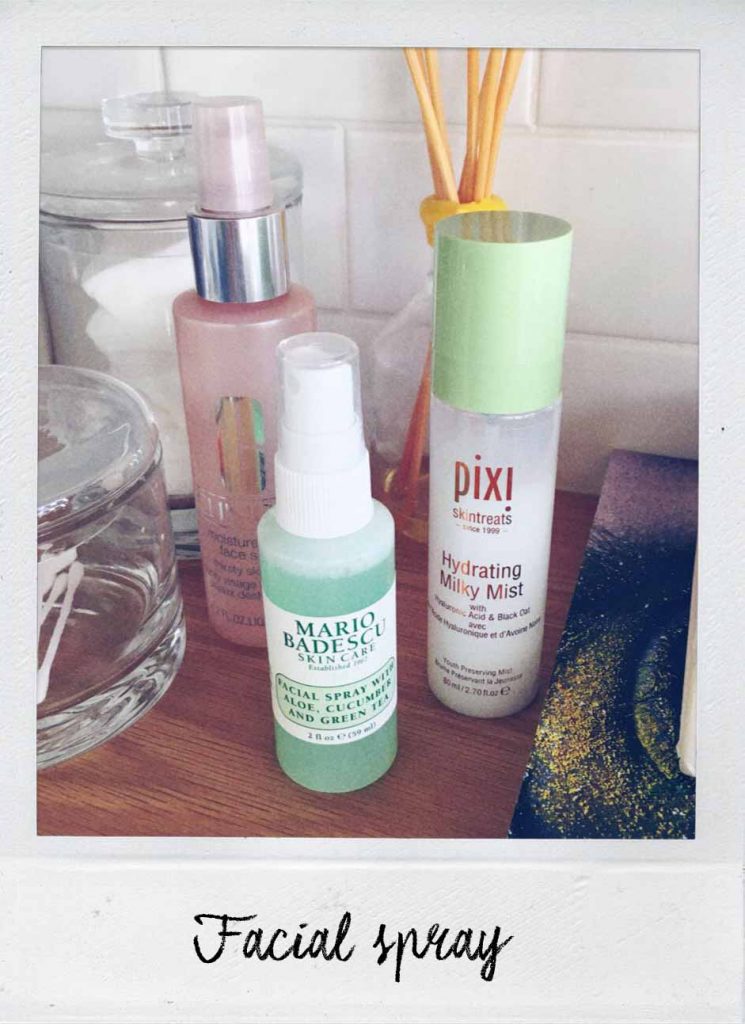 Lastly and least essential but nice to have nonetheless, is a lovely hydrating facial spritz. It not only feels nice and cooling on the face, but alcohol-free products containing hyaluronic acid and other humectants will help the skin to hold onto water and feel less parched too. My favourite in this category would probably be the Clinique Moisture Surge Face Spray but I also enjoy the Mario Badescu Facial Spray with Aloe, Cucumber and Green Tea and the Pixi Hydrating Milky Mist. Even good old MAC Fix+ would do the job!
Some important points:
To prepare for a microneedling treatment, discontinue the use of chemical exfoliants and retinols for a week beforehand. Also, don't go with a hangover – I can tell you from personal experience that this is a terrible idea!
Make sure that your hands are always clean when touching your face after Dermapen – avoiding any bacteria getting into the channels is critical.
Similarly, make sure that your makeup tools are completely clean when using them on your face the next day or two after a session – a dirty foundation brush can easily cause infection.
Use cool or lukewarm water to wash your face while it's still red – anything warmer will feel like torture.
Treat your skin as an open wound for the first 24 hours i.e. keep it clean and soothed. After 24 hours you can start to use your normal (gentle) skincare routine, sunscreen and makeup but it's even better if you can put this off for another day (or more). Avoid actives for a week or more.
If your skin flakes slightly, you can gently polish away the dead skin cells with a soft cloth about a week after treatment but wait a little longer before using any chemical exfoliants.
Look closely at your skin and respond to its needs – keep using very gentle products until it no longer looks inflamed or sensitised.
Avoid direct sunshine for up to 10 days after treatment and be even more vigilant than usual with your suncare.
Load up on your hyaluronic acid – the extra hydration will help in healing and relieve dryness and discomfort.
If ever in doubt, speak to your aesthetician or skincare professional. They can talk you through the best way to treat your skin after Dermapen and offer advice if anything concerns you. I can only speak from my experience and what I've been told but always trust your own practitioner.
There is a highlight on our Instagram Stories which shows my face directly after the treatment and for a couple of days afterwards as it recovers if you're interested to see: @alldolledup_sa
*The channels actually close again within a couple of hours but it's better to be safe than sorry