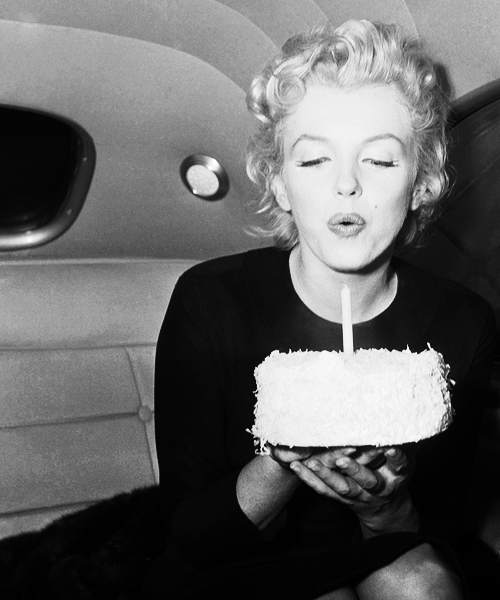 You might think that beauty bloggers don't want beauty products for their birthdays, but you would be mistaken. I, for one, certainly do, and I am always delighted when I unwrap a gift and see something beauty-related inside. This past birthday was particularly fruitful in that regard, so I thought I would share some of my spoils with you.
A lightweight alternative to the lusciously divine and much-loved Creme de Corps. The texture feels nice and hydrating but obviously not as rich or as greasy as the original – I am really looking forward to using this.
A product that I have been wanting to try for the longest time – thanks Tamsin! This cult spritz contains all sorts of delicious essential oils and plant active ingredients to smooth the skin, tighten pores, and provide an instant burst of radiance. The spray it ultra-fine – you can barely even feel it on your skin. Makes me feel expensive.
JOY! My Mom gave me a bottle of this golden deliciousness for Christmas, and as soon as I used it I immediately requested another bottle for my birthday. Thanks Mom! This balm smells absolutely delicious and does a brilliant job of keeping the skin soft and supple.
Two products that need no introduction, they are in my Top 10 Holy Grail Items. Gifts from my brother. Nice.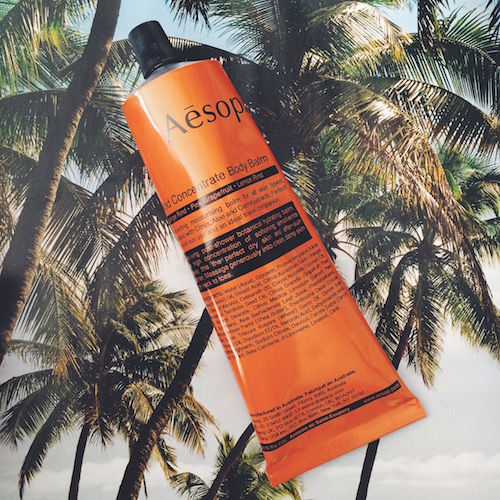 This was my biggest spoil – wow. A few of my girlfriends clubbed together and bought me a box of glorious Aesop products that I can't even bear to open because they are all too beautiful and special.
Having recently run out of the Parsley Seed Cleansing Masque, I was very happy to find a fresh tube inside the box. This gentle clay-based mask gently clears the complexion and lifts away impurities without stripping the skin – plus it's a breeze to remove so no rough scrubbing necessary.
I have been coveting the Resurrection Aromatique Hand Balm since Julia got given it for her birthday 18 months ago – it smells too gorgeous for words and makes your hands impossibly soft. Dreamy.
Rose is one of my favourite scents, so I am excited to crack open the A Rose By Any Other Name Body Cleanser – I am just really hoping that my skin doesn't react badly to it  (it seems to prefer soap for some bizarre reason).
The Resurrection Aromatique Hand Wash and Rind Concentrate Body Balm both (obviously) smell like heaven, and the Rosehip Seed Lip Cream is nice and lightweight, but packs a real punch in terms of hydration.
The Jet Set Kit contains mini's of the Classic Shampoo, Classic Conditioner, Geranium Leaf Body Cleanser and Rind Concentrate Body Balm – all perfect for my next overseas trip.
As you all already know, selected Foschini stores are now selling Real Techniques brushes, which is just too incredible for words. After having called the Tygervalley, Canal Walk and Somerset Mall branches in my desperate search for brushes, Somerset Mall confirmed that they were the only branch that still had stock of the Setting Brush (only one left) and a Miracle Complexion Sponge. My boyfriend knew how badly I wanted them so he drove to Somerset West and bought them for me! I am definitely going to put a ring on it – what a champion.
Additional London treats from Jules – I cannot wait to dive into these blushers. The Max Factor blush is touted as being a dupe for the Hourglass Ambient Lighting Blushers, so lets see! Having never used them I won't be able to draw a comparison, but so far, I am very impressed.
Believe it or not I have never used a Mineralize eyeshadow before, and man have I been missing out! This colour combination is perfect for me and makes my eyes look extra blue. The shadow is pigmented and extremely blendable, and contains just the right amount of shimmer. OB.SESSED. Thanks, Lize!