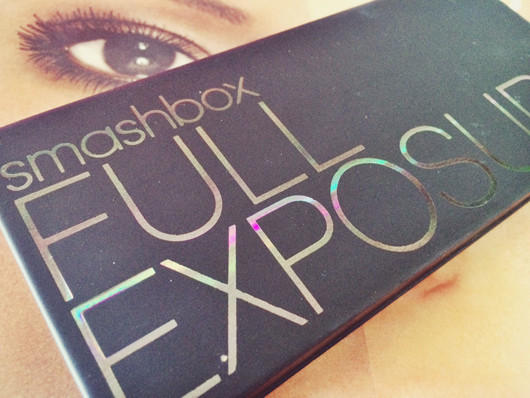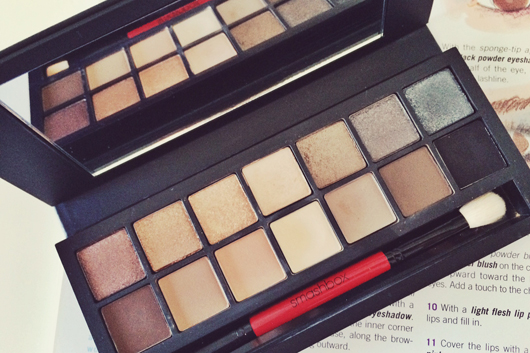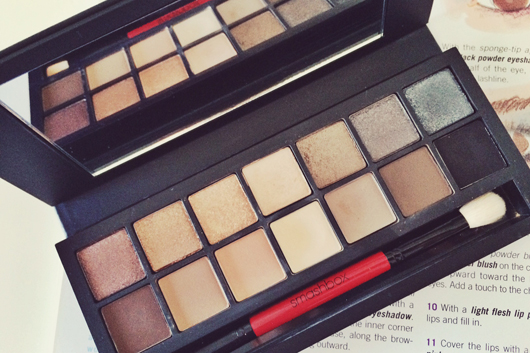 Let me begin by saying that I'm usually quite decisive about whether or not I like products; if I do, it goes into my stash, if I don't then it gets chucked or donated to a friend. However, I've had this palette since April (Camilla bought it for me in the States) and it's taken me months to figure out if I like it or not… and eventually I realised that I was ambivalent. Let me explain: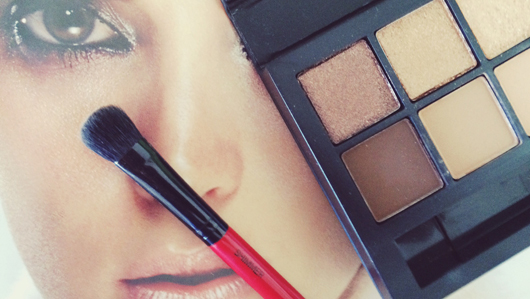 What's to love
The layout: Sheer genius – seven shimmery shades up top, seven matte shades down below. I'm surprised we haven't see more of this sort of thing before.
The mattes: I never realised until I had this palette how few matte eyeshadows I own and it's been a revelation. They have a medium amount of pigment (i.e. not too strong but that's a good thing) and are smooth and easy to blend, making them perfect for use in the crease or an all-matte everyday eyeshadow look.
The shade range: There are six warm toned shadows, six cool toned shadows and two neutral shadows. The colours are extremely practical and wearable so I tend to use them fairly evenly, unlike most eyeshadow palettes where I stick to two or three of my favourite shades.
The versatility: The variety of shades and finishes makes this palette extremely versatile – you can create day looks, night looks, subtle looks, smokey looks, natural looks, party looks… you name it. Unless you're into brightly coloured eye makeup, this palette has you covered for almost any occasion.
The packaging: Sturdy and chic, the packaging ticks all the boxes for me. It's a good size (not too bulky, not too flimsy), there's a big mirror in the lid, the eyeshadow pans are the correct size and shape for my brushes and yet it still feels compact.
The brush: Smashbox make really good make-up tools and their brushes are no exception. This dual-ended beauty has a fluffy side for blending and a double-sided flat end for packing shadow onto the lid. It also comes with a deluxe sample of Full Exposure mascara which is actually pretty good and the perfect size to pop in your handbag.
The price: R790 might sound expensive but just think about it – you get a convenient and well-made palette with a mirror, a top quality, dual-ended make-up brush, a mascara and fourteen eyeshadows. That's pretty good value if you ask me.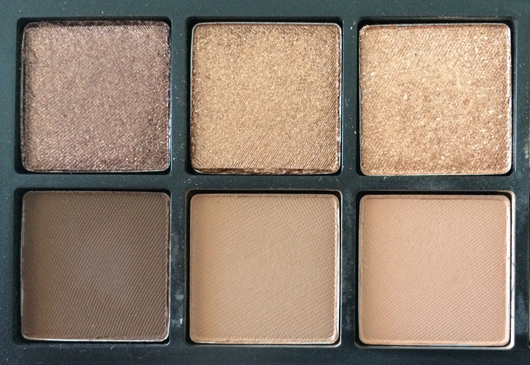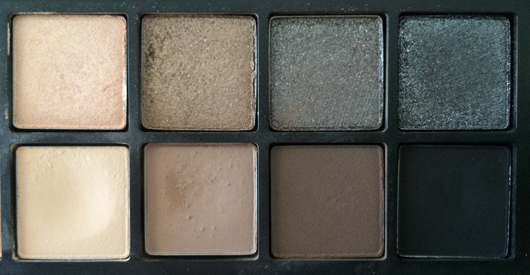 What's to hate
The shimmery shades: My idea of shimmery or metallic eyeshadows is pretty extreme – I want major payoff. Urban Decay, Stila and Lorac do the best ones in my opinion – buttery, super-pigmented, smooth to apply, limited fall down (except UD) and maximum impact. The problem with the shimmery shades in this palette is they're just a bit "meh". Slightly chalky, not milled finely enough, full of chunky silver glitter particles and an average amount of pigment… They just don't get my juices flowing like the other shimmers in my collection. They swatch beautifully but actually applying and blending them is a bit of a pain. Unfortunately, that means I personally only really use half the palette and it's such a pity.
So there you have it. You would think that with that long list of pros and only one con, it would be a home run into my next Monthly Favourites, but unfortunately the shimmers are something of a deal-breaker for me. I love the matte shades and use them almost every day – I just wish they were sold in a separate palette, something like the Urban Decay Basics.
I'm a huge and loyal fan of lots of other Smashbox products (including Liquid Halo foundation, Brow Tech to Go, Always Sharp eyeliners, all their primers and the Photo Set Finishing Powder) but this palette just doesn't quite hit the mark for me.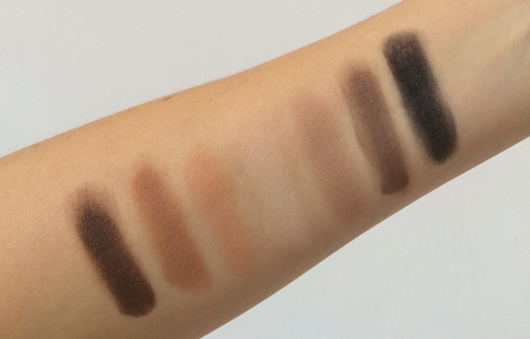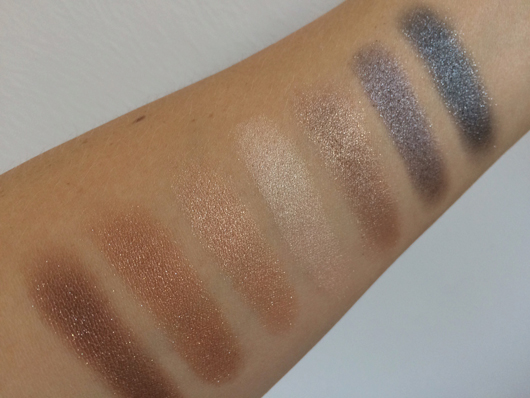 Having said that, I think the palette would be good for a beginner or someone who is a little shy of full-on metallic eyeshadows, or even more mature ladies who can't pull off a super-sparkly look anymore.
The palette is due to launch in SA in January 2015 and will cost R790. Smashbox is available at selected Woolworths, Edgars, Foschini and Red Square stores.
P.S. This palette has received mixed but mostly positive reviews online. Here are a few you might like to read:
Fleur de Force
The Raeviewer
Makeup and Beauty Blog
Vivianna Does Makeup – Top 5 Eyeshadow Palettes Ever