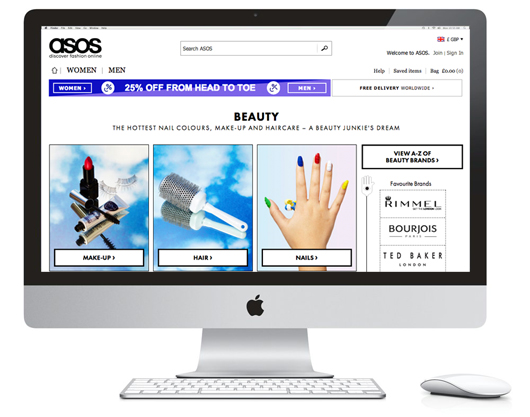 There's been lots of discussion in the blog comments and on our Twitter feed recently about buying beauty products online, and specifically the customs duties that come along with importing goods from overseas. The official policy is that orders with a value under R500 (excluding shipping) are exempt from customs duties and it has always been my advice to people that they should place small orders to avoid this. I had heard however that this policy wasn't applied consistently and people were getting charged duties even on orders under the threshold, so I thought I would test it out myself.
I placed an order with ASOS who stock brands like NARS, Benefit, BarryM and Too Faced (full list here) and deliver to SA for free. The total value of the order was £16. I paid with my South African credit card and with the exchange rate at the time, it worked out to R302.43.
The order arrived at the post office within 10 days (their policy is that it will be delivered within 11 working days but it was quicker than that) and I had to go and collect it. At this point, having heard all your horror stories, I fully expected to have to fork out customs duties but the package was handed to me with no charge.
I know that isn't everyone's experience and I can absolutely believe that the post office applies customs duties whenever it bloody feels like it, but I like to think that my "small order" theory works. And with regular sales and generally competitive prices otherwise (e.g. my favourite Rimmel Wake Me Up Concealer that you can't get in SA is £5.49), I think it's definitely worth a try.
What do you think? Have you had any experiences shipping items to SA from overseas? Would you use ASOS to buy beauty products?