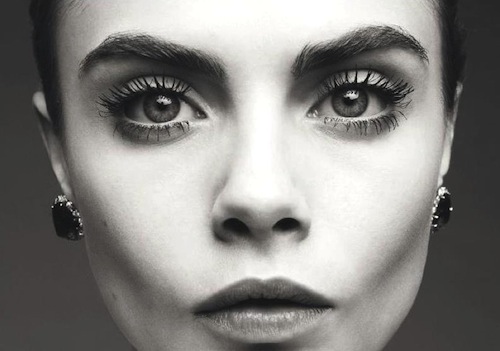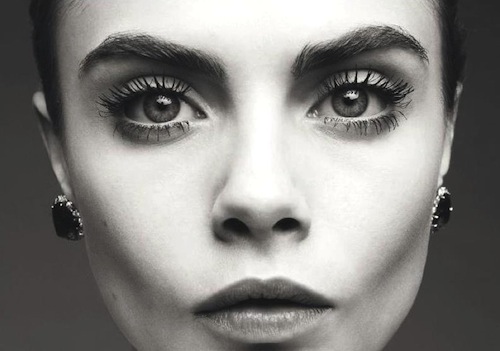 My youth was spent plucking my thick and luscious eyebrows into pencil-thin lines (damn you, Kate Moss) – and I wish more than anything that my father had followed through on his threat to confiscate my tweezers. Had he done so, I wouldn't be left with these pitiful excuses for eyebrows. I had been umming-and-aahing over whether or not to drop R750 on RapidLash (which is a vast amount of money on a product that doesn't always work on brows) when I stumbled upon an article on LipsSoFacto extolling the virtues of castor oil as a natural hair-growth booster. Well, well, well – who knew?!
I decided it had to be worth a shot, so I popped into Spar and got myself a bottle (it's dirt cheap too – R12/50ml). It is a very thick, viscous oil, so luckily it stays put when you apply it – you don't have to worry about it dripping into your eyes or anything like that. I started off by combing it through my brows using a spoolie each night, but then I worried that perhaps the oil wasn't penetrating the skin enough so I started massaging it in instead. After three months of continuous use I can confirm that I have seen a definitely improvement in the density of my brows. I'll be honest, the growth hasn't necessarily been confined to the areas which need it most, but I have been applying it all over with enthusiastic vigour, so I suppose it was to be expected.
But wait, there's more good news: I subsequently read an article on xoVain and the writer, Danielle, uses castor oil not only on her brows, but as a lash conditioner and eye cream as well. Up until that point I hadn't been using it on my lashes because they don't need to be any longer, but after reading about the nourishing and conditioning properties of castor oil, I thought I had better start treating my lashes to a bit of TLC to compensate for them being trapped in lash jail (mascara) all day long. Perhaps I am imagining it, but I do feel that they are in better condition now, and I have noticed a bit of growth on my bottom lashes too. I have also been using it as an eye cream and I am very pleased with the results. Up until now I had been unable to find an eye cream that worked for me, but this one really does appear to do the trick – it hydrates the area and leaves everything looking plumped up and youthful.
I apply a generous layer all over my eye area each night: first I gently pat it in to the skin under my eyes, then I coat my lashes from root to tip, and then I massage it into brows. As I mentioned earlier, the oil is very thick so it takes a while to sink in properly, but it feels so comforting and soothing on the skin – I look forward to using it every night. I also apply a very thin layer under my eyes in the morning before I do my make-up.
So there you have it: castor oil, the unexpected beauty hero. If any of you are contemplating spending vast amounts of money on lash/brow serums, I would encourage you to give this a try first – I think you will be very pleasantly surprised by the results.
Image via. The images for castor oil simply weren't glamorous enough.