Listen up, ladies of Cape Town! Our lovely lady friend, Natalie Roos, is giving an awesome hair and make-up workshop at the end of the month and you need to sign up! If Camilla and I weren't both going to be away that weekend we would be there like a shot – here are the details: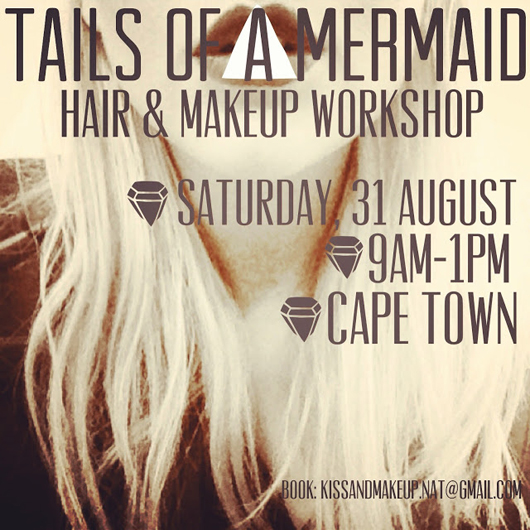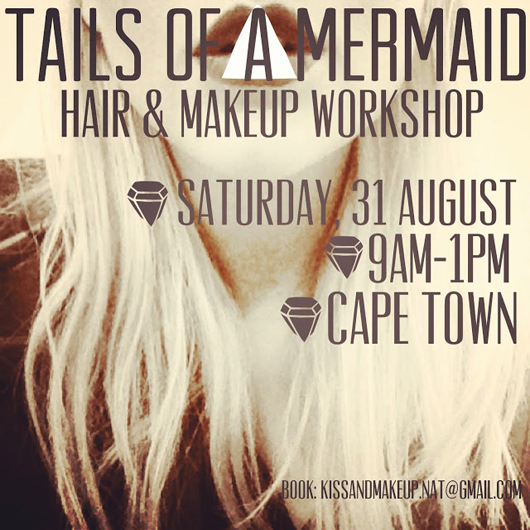 She'll cover the basics like foundation types, textures and shades, how to contour correctly, and the best colours to use for your skin tone. Then you'll get a tutorial on how to put together an easy but effective daytime and evening make-up look and learn how to apply this to your own face. There will also be lots of tricks and tips from her years as an industry insider (how to guarantee creaseless eyeshadow, anyone?) and you can ask all the questions you like.
Next up, Natalie will take you through the easiest way to style your hair into four on-trend looks: long and sleek, GHD curls, the giant top knot and modern braids. On top of this, there will be bubbly and snacks and some fun giveaways as well. I've been on the receiving end of Natalie's considerable skills and let me tell you, you're in for a treat!
Date: Saturday 31 August
Time: 9am – 1pm
Cost: R500 per person (an absolute bargain if you ask me!)
To book your place, email Natalie at kissandmakeup.nat@gmail.com with "WORKSHOP" in the subject line.
You'll also need to include the following information:
Name
Age
Email address
Cell number
What are you hoping to learn from the workshop?
You can find out more by visiting her website, Tails of a Mermaid.
Happy Women's Day and enjoy the long weekend, beauty bunnies! xx