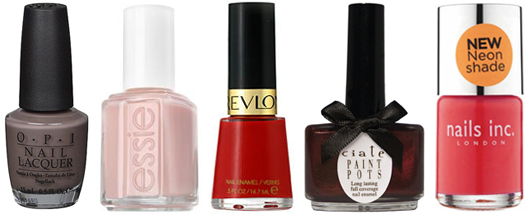 In the same way that every girl should have a capsule wardrobe of versatile classics that can be worn throughout the year, every girl should also have a collection of basic nail polishes for different occassions. Not everyone needs a fridge full of bottles like me (66 of them, to be exact) because a well-edited set of essential colours in good quality formulas will cover all the bases. This means that you can accessorise your more expensive "investment pieces" with cheap polishes in trendy shades when you want to mix things up.
Here is my pick of the five best basics with examples of particular polishes that I like:
Taupe
This sophisticated greyish-brown shade is the perfect neutral that goes with everything. It's a great colour for work and looks especially cool with a matte top coat.
My pick: OPI You Don't Know Jacques (Edgars, Wellness Warehouse, selected pharmacies and salons)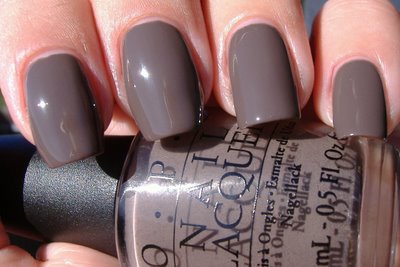 Swatch from e-polishblog
Ballet pink
I'm pretty sure that my first "grown up" nail colour was something like this – a pale pink nude that looks chic and polished, particularly on short, well-groomed nails. It also doubles as a top coat for an at-home French mani or pedi.
My pick: Essie Fiji (Clicks, Dischem, Zando, Takelaot, Style36, selected pharmacies and salons)


Swatch from Short 'n Chic
Classic red
My all-time favourite nail polish colour has to be a classic red that complements any outfit. I have no fewer than seven different shades of red (ok they're all basically the same!) including long-time loves OPI Big Apple Red and Essie Silken Cord. Add a glossy topcoat and you're guaranteed to attract attention.
My pick: Revlon Nail Enamel in Revlon Red (Clicks, Dischem, Takealot, Edgars, selected pharmacies and supermarkets)


Swatch from Toni's Tips
Winter dark
When the weather gets cold and gloomy, one of the first things I do is break out my dark, vampy nail colours. Sultry shades like aubergine and burgundy make reds and purples more wearable in winter, while some subtle shimmer adds depth to your manicure without too much bling.
My pick: Ciaté Silhouette (Zando)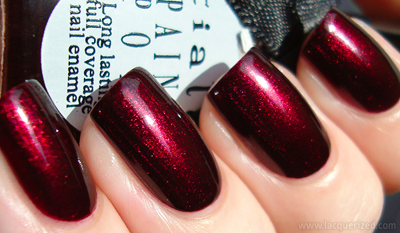 Swatch from Lacquerized
Summer bright
Vibrant corals and watermelon pinks epitomise summer to me and nothing brightens up a look quite like a bold nail colour. Shades of blue, green and yellow are also fabulous in the warmer months but I don't think they're as versatile, while a classic orangey-pink can take you from the beach to the bar, no problem.
My pick: Nails Inc Portobello (Edgars/Red Square)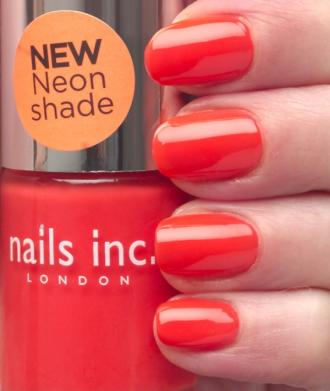 Swatch from Nails Inc
P.S. Don't forget that you need a good base and top coat too. I use Essie Protein Base Coat and Sally Hansen Insta-Dry Anti-Chip Top Coat (Revlon also makes a great Quick Dry Top Coat). You might also want to get my Holy Grail manicure product, Essence Express Dry Drops for instantly tack-free tips.