This week we'll be introducing a new series about other people's skincare routines. The idea is to share different products, cleansing methods, skin types and concerns with you beyond our own experience. First up is Tamsin, our bestie, who has beautiful, pale skin that is normal to dry. She worries about fine lines and congestion on her nose and chin.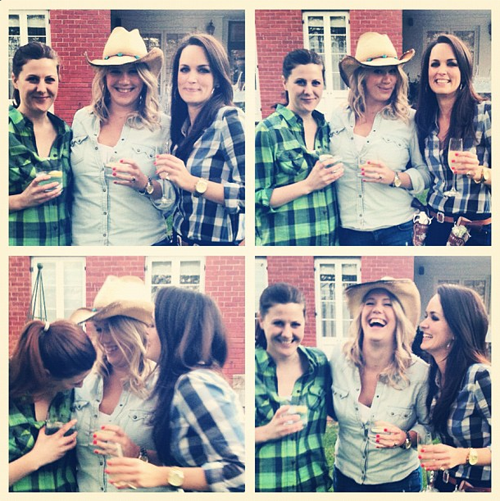 "I use Dermalogica's range, which is all plant-based, and my skin loves it. It's expensive but each product lasts 3-6 months so I save up and ask friends to bring it over from the UK, where it is cheaper. Your regime should be tailored to your skin type which you can do by having a free skin-mapping consultation at any salon or Dermalogica stockist [Mooi Hair & Beauty in Cape Town offer these].
My skin care routine is as follows: In the evenings I take off my make-up with Simple Eye Make-up Remover. I use a tubing mascara, so that comes off with warm water. I then wash my face with Dermalogica's Essential Cleansing Solution. It's a gentle creamy cleanser that doesn't dry out my skin but makes it feel clean and soft.
I follow this with Dermalogica's incredible Daily Microfoliant, which is a very fine daily exfoliator containing rice-based enzymes [I am also a huge, huge fan of this product]. I swear by this stuff – especially when I leave the paste on my face for 1-2 minutes and feel my skin tightening as it dries. It sounds dramatic but it makes my skin glow and I've been out of stock for a couple of weeks and have noticed the difference when I'm not using it.
After this I use Dermalogica's Skin Smoothing Cream mixed with a few drops of their Extra Firming Booster. The moisturiser is for dry or prematurely ageing skin so it's very nourishing. The booster blends well with the cream but can be used on its own for a more concentrated application. It is packed with vitamin C, protein peptides and planet-based antioxidants. I then apply Dermalogica's Intensive Eye Repair around my eyes. I love this cream and am convinced that my eye area is more hydrated and now the fine lines seem less visible. Win!
In the mornings I usually don't wash my face with anything (just water in the shower). Although sometimes I will use the cleanser or a drug store exfoliating wash. I follow this with Dermalogica's Skin Smoothing Cream mixed with the Solar Defence Booster in SPF30."
So that's it! Do you use any of these products? Any others you can recommend to Tamsin?