I don't know about you but I had never heard of Dr Dermal before we got an email from the PR asking us if we wanted to try anything from the range. After a quick bit of research, I learned that the brand ticked two of my preferred boxes for skincare: the cosmeceutical range was developed by a team of skincare professionals (rather than a makeup or fashion brand) and it's a proudly South African company! So, I requested three products to try and here's how it went: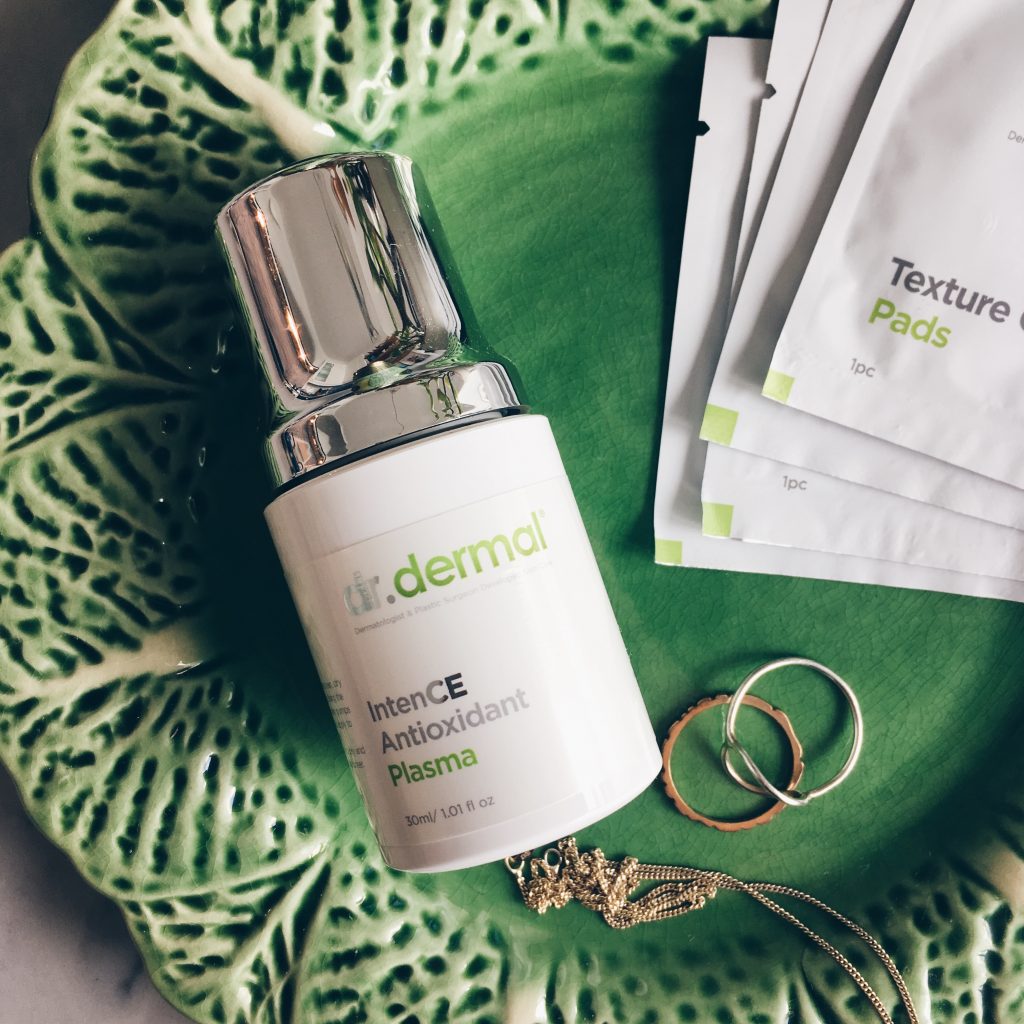 I love a good antioxidant serum – as far as I'm concerned they are the key to handling pigmentation and slowing down sun damage – and I wear one pretty much every day as the first step in my skincare routine. Dr Dermal's offering contains a punchy 20% pure L-ascorbic acid (vitamin C) which is potentially irritating for more sensitive skins, although I haven't had any issues. The pH of an L-ascorbic acid solution is also a factor in skin irritation but it needs to be below 3.5 for effective penetration. Dr Dermal IntenCE Antioxidant Plasma has a pH of 3.2, which it says is "the ideal pH for maximum activity without irritation." (Read about the importance of pH in skincare here.)
Air and light are destructive to vitamin C – they break it down so that it is no longer effective – so I was interested to see that although the product comes in an opaque bottle, it is delivered via a pipette. I checked with the brand though and they assured me that the vitamin C is stabilised with the incorporation of other antioxidants like vitamin E, ferulic acid and alpha lipoic acid. It's a similar ingredient combination to SkinCeuticals CE Ferulic, which also contains a blend of vitamins C, E and ferulic acid. As a consumer, you'll notice two main differences: one is the texture (SkinCeuticals feels like water and sinks in immediately while the Dr Dermal is slightly oilier and takes a little longer to absorb into the skin) and the second is that the SkinCeuticals serum is R2,225 for 30ml. I couldn't say whether the ingredient concentration or formulation were comparable but it might be a good place to start if you're looking for something more affordable.
Price: R875 for 30ml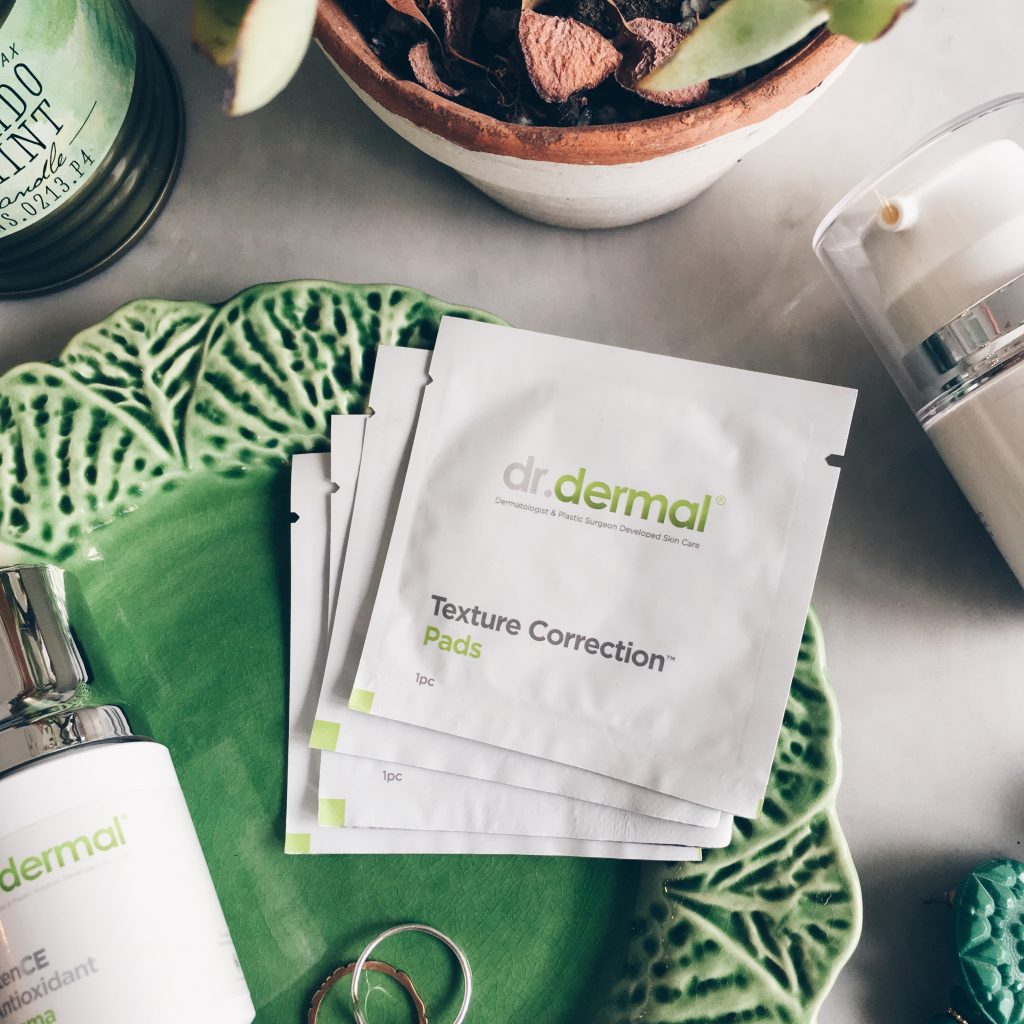 These were an absolute home run for me but be warned, they are NOT for sensitive skin – Camilla's face nearly melted off when she used them! With 20% glycolic acid and a pH of 4 (equivalent to a mild chemical peel), they are for experienced exfoliating acid users only but they are remarkably effective at resurfacing the skin, smoothing out texture and promoting cell renewal. Over time, their use will also reduce the appearance of pigmentation, fine lines and an uneven complexion. I definitely get a bit of a tingle when I use them but it dissipates quickly and when I apply moisturiser 10-15 minutes later (which is recommended) my skin is perfectly happy.
Until recently, I found glycolic acid caused my skin to become inflamed but I think that might be because my barrier was previously compromised and my face is much more balanced now. In the last couple of months I've had a glycolic peel, used these strong peel pads and am testing the SkinCeuticals Glycolic 10 Renew Overnight, all without any problems. A maintenance product like these Texture Correction Pads in combination with my bi-monthly professional peels at Cape Aesthetics are keeping my skin in tip top condition and I'm loving it!
Price: R475 for 30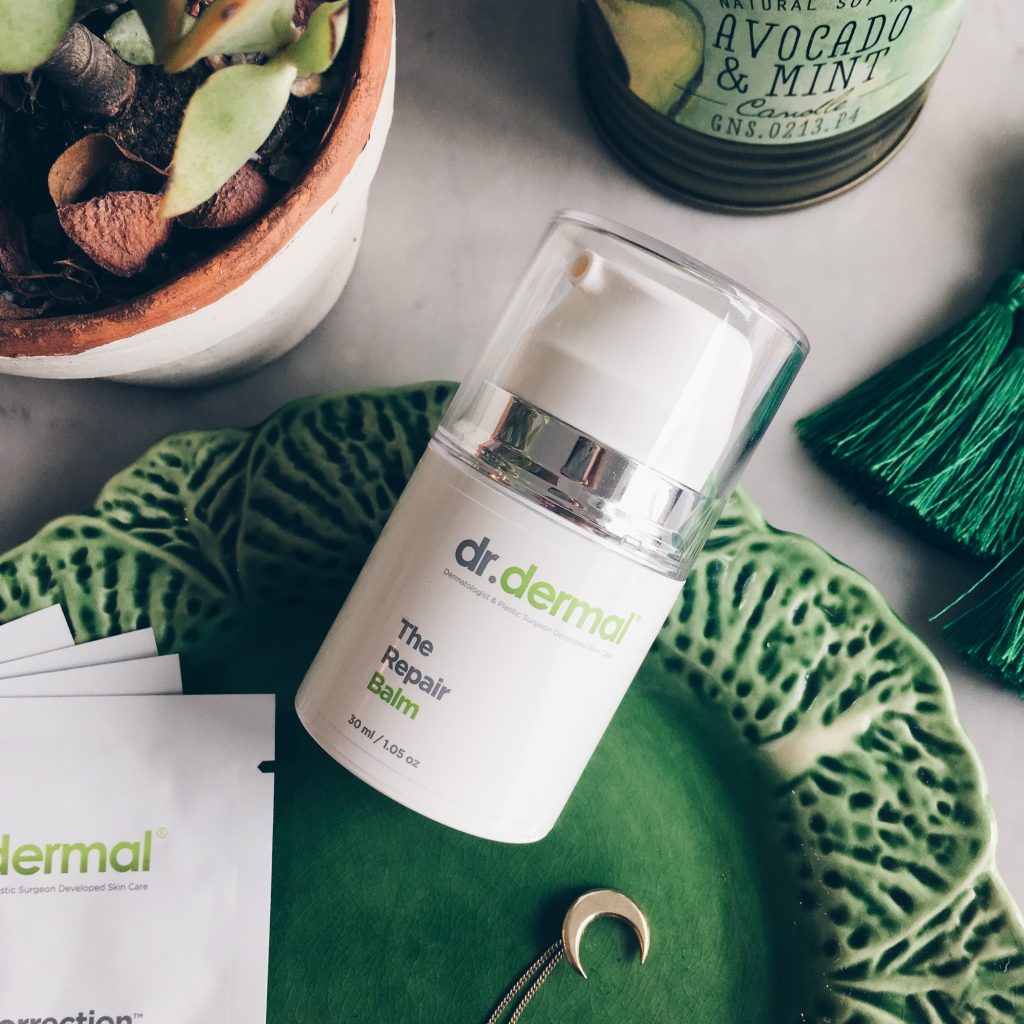 This is quite an interesting product because it's nothing like the barrier creams I'm used to, which tend to be quite rich and emollient, generally leaving some kind of residue on the skin. The Repair Balm sinks away into nothing which almost feels disconcerting when you wear it overnight but every time I've used it, I've woken up with the softest, smoothest skin! It's described as being "packed with nourishing ingredients to restore and fortify the skin." The active ingredients in question are niacinamide (vitamin B3, improve the appearance of enlarged pores, uneven skin tone, fine lines, dullness and a weakened skin surface), the brand's concentrated ceramide complex (fats which support the skin's structure – read about it here), glucosamine (antioxidant), peptides (activate the natural production of collagen, elastin and hyaluronic acid), a derivative of vitamin C called magnesium ascorbyl phosphate and retinyl palmitate (a mild form of vitamin A). All in all, it's something of a powerhouse product that does a bit of everything in terms of anti-ageing. I personally prefer richer night creams just from a textural point of view (even if that doesn't really mean they're more nourishing) but if you have oily skin and like something lightweight but powerful and effective, this could be The One.
Price: R595 for 30g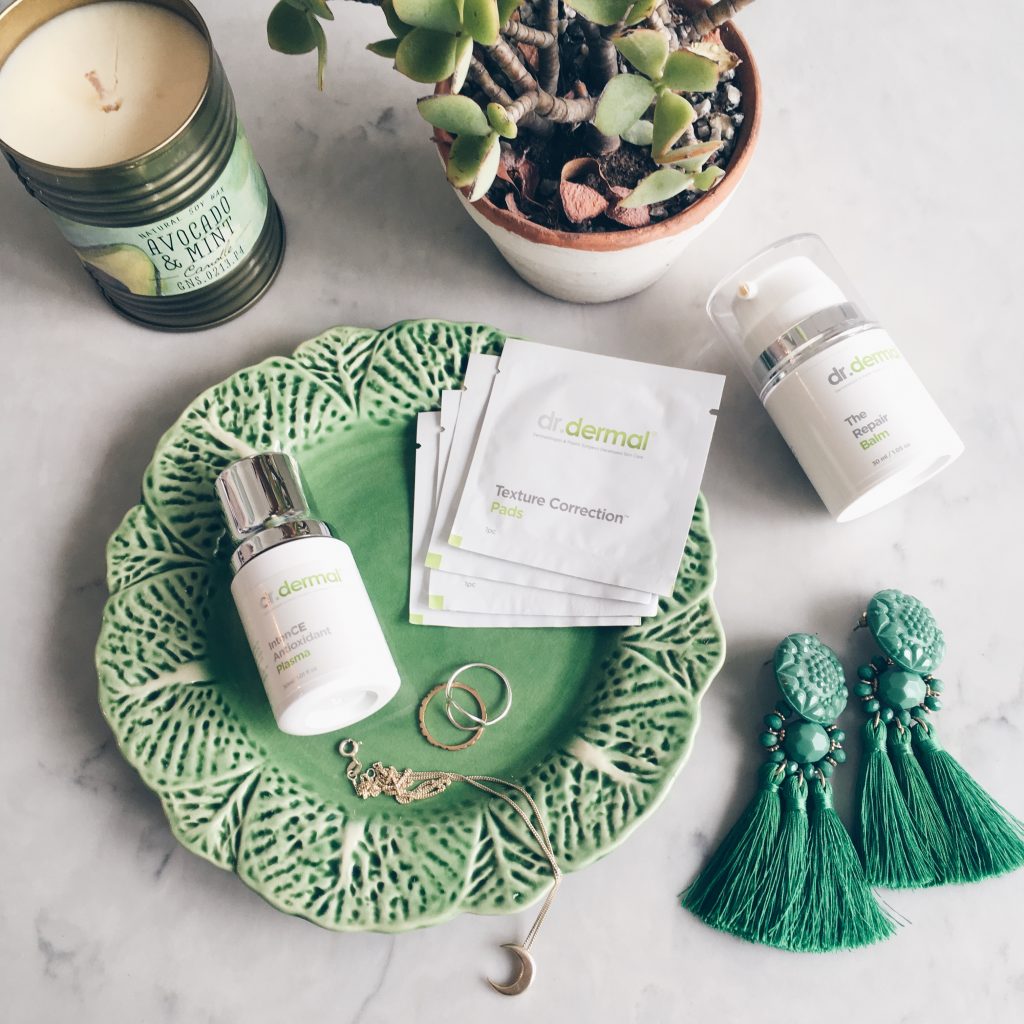 As a sidenote, the Dr Dermal website is excellent – not only do they list every single ingredient contained in their products, but there are also clear instructions for use, key benefits, FAQs and precautions for each one. There's also a helpful ingredient glossary which tells you all about the role of each ingredient. Delivery is FREE (don't you wish more online stores would catch onto the importance of that?) and you can also get 5% off by using our discount code!
Dr Dermal products are cruelty free, free from parabens, sodium lauryl sulphate, artificial fragrance, artifical colourants & are vegetarian friendly.
DISCOUNT CODE
Use code "ADU5" for 5% off! SHOP NOW »
This is an affiliate code so we receive a small commission for every purchase made using the code