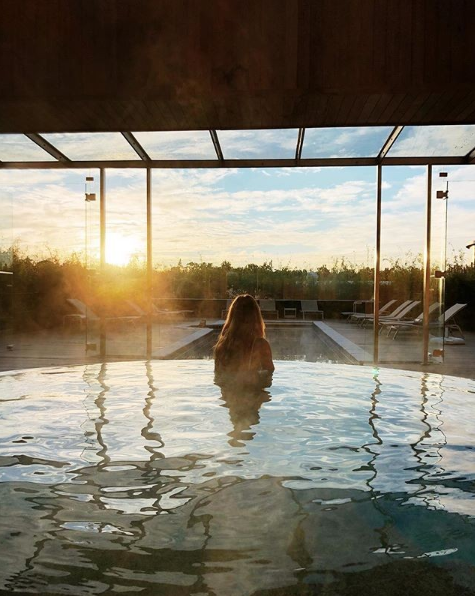 I am often asked where I go for certain beauty treatments, so I thought it might be helpful to create a little directory for you. I have listed all of the places and people that I visit on a regular basis for the various treatments that are integral in keeping this show on the road! These are all Cape Town based, obviously, but if you've got recommendations for salons/therapists in other parts of SA that you'd like to share, then please let me know in the comments section below.
"Who does your hair?" is the question Jules and I are asked most frequently, and the answer is: Andret Christie, the owner of Mooi Hair Salon. I started seeing Andret a few years ago, on Julia's recommendation, and I've never looked back. She understands what I want without me having to say anything- I just sit back, let her do her thing, and I am always thrilled with the results. What I like most about her is her calm demeanour, and the fact that neither of us feel the need to fill the blissful silence with banal chit-chat – I loathe nothing more than talking unnecessarily. The energy in the salon is quiet and peaceful, and I always feel completely relaxed when I am there. There are magazines aplenty, as well as tea/coffee and delicious cupcakes to help you properly unwind, it is joyous.
Make an appointment here.
I have been seeing Nina at the Environ Skin Institute on Bree Street for the past two and half years, and I adore her. I see her once a month for either a manual facial (which involves lots of massage – my favourite), or alternatively, an Ionzyme DF Machine facial if my skin needs a bit of extra TLC. Nina has really helped transform my skin and the bulk of my skincare regime is still, and will always be, Environ. She is incredibly knowledgeable, never pushes me to buy product I don't need/am not ready for, and she has guided me through the Environ step-up system like a pro. I really love my monthly appointments with her because I always leave feeling and looking so much better – she is good for my face and my soul!
Make an appointment here.
I honestly don't know why anyone is Cape Town goes anywhere other than Dante – it is lost on me. I have tried other salons, but nowhere is as consistently good as Dante. I usually see Thando, and she is a doll! She is a total perfectionist, so I always leave with a flawless Shellac manicure. Just go there.
Make an appointment here.
I think it takes some pretty horrendous waxing experiences to make you really appreciate "The One" when you find her. Marilize at Dante is my "One". As with all other Dante therapists, she is meticulous, thorough and consistently excellent. The wax is never too hot, she's not afraid of using tweezers to extract stubborn hairs, and gets the job done quickly. Can't ask for more than that, can you?
I have been seeing Dr Nikolic for the past 8 years and I just adore him. Not only is he obviously the best at what he does, but his calm and considered demeanour really put me at ease. I trust him completely, and have always been thrilled with the results he has managed to achieve with a few cleverly-placed injections. If you want to see him in action, have a watch of this video.
Make an appointment here.
Dr Webster has been my dermatologist for over 20 years, and I wouldn't dream of ever seeing anyone else. He maps my moles for me once a year (if you're not doing this, WHY NOT?), he prescribes all sorts of fabulous lotions and potions to keep my skin looking its best, and he also extracts all kinds of deep-seated pimples etc. Stunning! He is straightforward and hits you with the facts, no sugarcoating or BS, just the cold, hard facts – an approach that I appreciate and respond well to. He is based in Somerset West, so not strictly Cape Town, but he is 100% worth the drive.
Make an appointment here.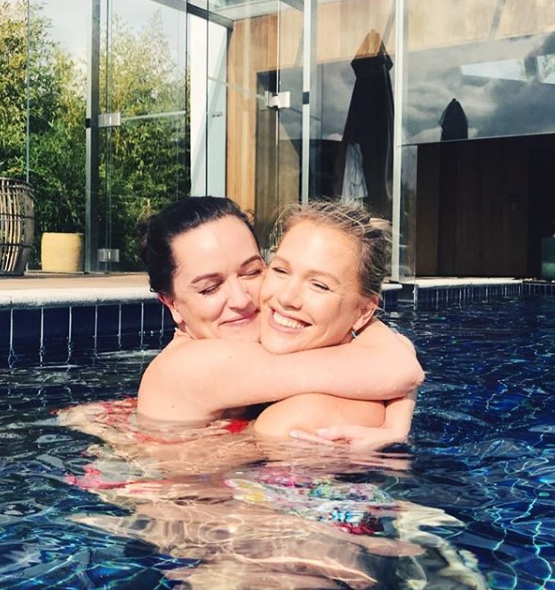 GUYS. If you haven't been to the Babylonstoren Garden Spa then what are you even doing on weekends?! This is mine and Julia's favourite spa by a country mile, and it is well worth the trip to Franschhoek. The restaurants are incredible (go to Babel for lunch before/after your treatment), the shops are beautiful (stock up on candles) and the gardens are exquisite. The spa itself has just had a revamp and the wet room facilities are off the charts – I could honestly spend an entire day wafting from room to room. My favourite treatment is the 90 minute hot stone massage – it is utter bliss – and my favourite therapist is Chanel. You are welcome!
Make an appointment here.