We've recently had a couple of new concealers land on our desks, so I thought I would take the opportunity to give you a rundown of the pros and cons of each. I tested each of these under the eyes only, so I can't vouch for how they address redness/blemishes (my skin has been very well behaved recently, which is great for me, but not so great for the purposes of this review). Ready?
Maybelline Fit Me Concealer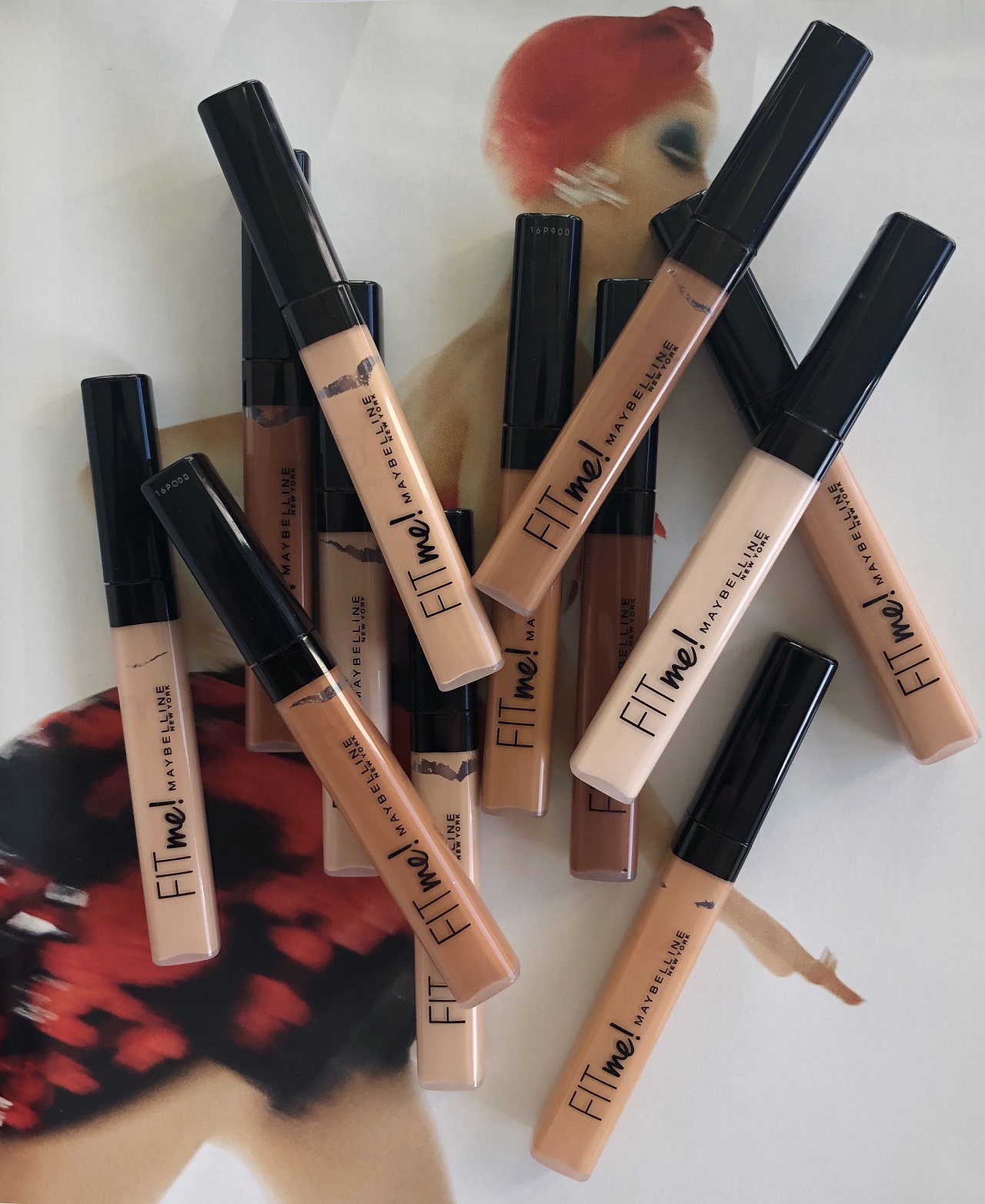 Despite launching internationally light years ago, these have only recently landed on our shores, and I am sure I speak for all of you when I say "FINALLY"!
The PR claims: Skin looks perfected with this natural coverage liquid concealer. This oil-free concealer formula conceals redness, flaws, and blemishes. Matches all skin tones. Dermatologist tested. Ophthalmologist tested. Non-comedogenic concealer. Fragrance-free.
Is it available and how much does it cost: Yes. Retails for R109.95
Pros: Maybelline have launched with 12 shades, many of which are aimed at medium/darker skin tones, which is wonderful! Excellent price point too. The consistency of the medium/darker tones is lovely and creamy – if I cannot find any willing recipients to gift them to, I will definitely be using them for contouring/bronzing.
Cons: The lighter shades are a bit chalky. The lightest shade, 05, swatched very dry on me, so I worry that it won't look creamy or dewy on fairer skin tones. I am also not an exact match, so I have to mix two shades together, which technically isn't a train smash as they are affordable, but still not ideal. On the creasing front it's not the worst, but it will settle into fine lines if you don't set it with powder.
My verdict: I like it, but it didn't blow me away (I blame this reaction on the years of hype this concealer received). With that being said, I think that if you're in the market for a drugstore concealer, you can't go wrong with this, and the comprehensive shade range means that everyone should be catered for.
Swatches: Shades 05, 10, 15, 20, 25, 30, 35, 40, 45, 50, 55 and 60 (L-R)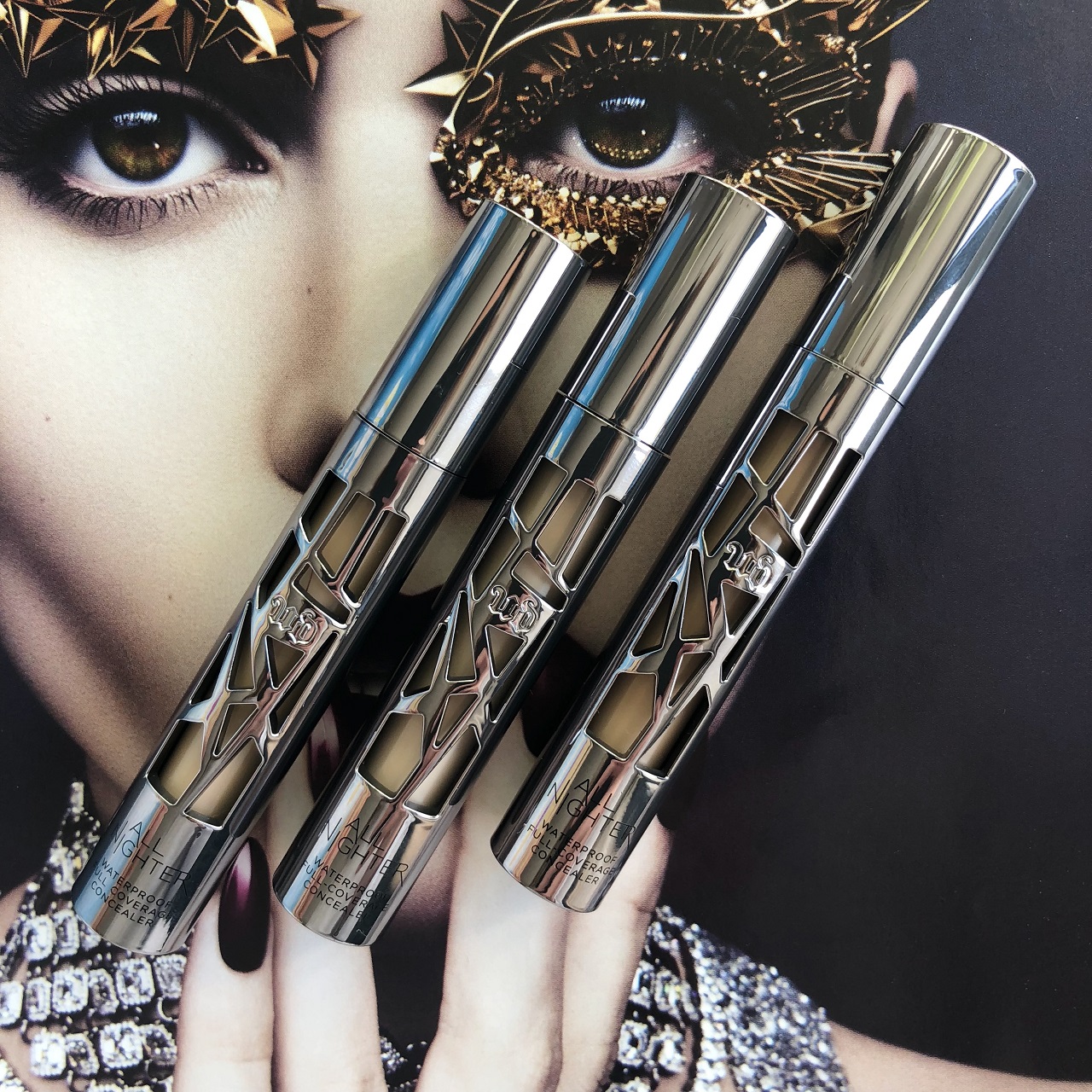 The PR claims: All Nighter Waterproof Full-Coverage Concealer provides flawless matte coverage that lasts all day and all night. Cover anything and get a perfectly blown-out effect. Our ultra-pigmented, blendable formula controls shine and masks imperfections for 24 hours. And the beautiful, modern-matte finish never looks overdone.
Is it available and how much does it cost: Yes. Retails for R400.
Pros: They weren't messing around on the full-coverage front – this stuff is MAJOR. If you haven't watched their clip of covering tattoos using the concealer, give it a watch to get an idea of what you're dealing with here. This completely blanked out all discolouration/darkness under my eyes, and it wore incredibly well during the day. It applied evenly, blended out well, and didn't cling to any texturised areas. I experienced minimal creasing, and if I had set it with a powder, I doubt I would have had any creasing at all. The concentrated pigment means that only the tiniest amount is required, so this tube will last you ages. Excellent shade range too (14 shades), so there is something for everyone.
Cons: This is purely a matter of personal preference, but I'm not wild about a totally matte finish under the eyes. That is literally my only criticism.
My verdict: A truly sensational concealer. I've never known a product to cover dark circles as well as this one does without the help of a corrector. If you've struggled to find something that comprehensively covers discolouration, then I think your search might be over!
Urban Decay have just launched their online store, so head on over there if you fancy doing some shopping. Use the code 'WELCOMEUD' for 10% off your first order.
Swatches: Shades Fair Neutral, Light Warm and Medium-Light Neutral (L-R)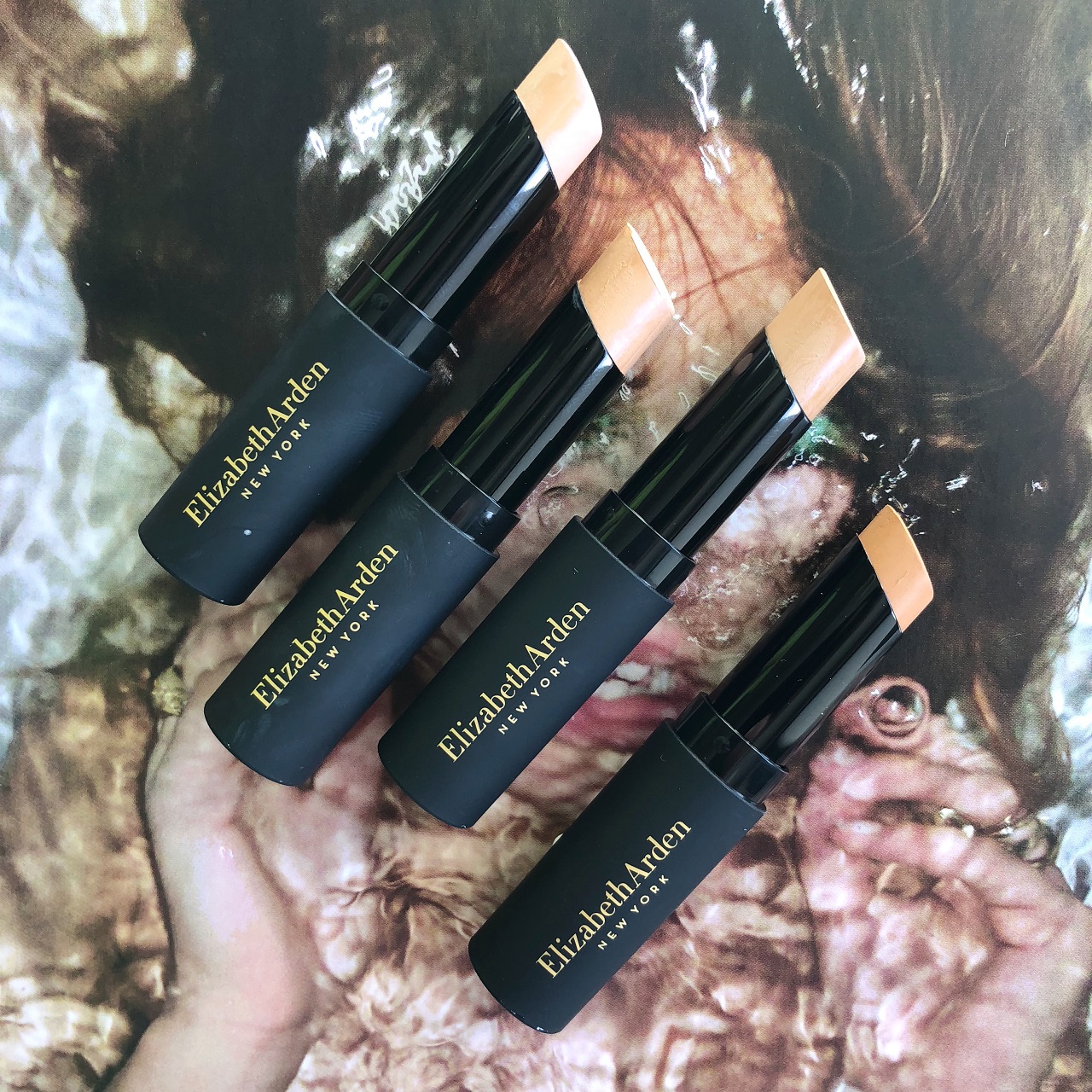 The PR claims: Turn the attention on flawless skin with Stroke of Perfection Concealer. The smooth formula covers dark circles, blemishes and imperfections, while imparting skin's natural glow. The creamy formula glides on evenly and blends seamlessly.
Is it available and how much does it cost: Yes. Retails for R299.
Pros: Ok I straight-up love this. It's so soft that you can swipe the bullet directly onto the skin without any dragging (you guys, this is huge)! It deposits a decent whack of pigment and it blends out like a dream – I use my finger to tap it in and the result is really beautiful (the heat from my fingertip helps to "melt" the concealer into my skin). It masks mild darkness on its own, but if you apply a corrector beforehand, you're going to be able to cover some considerable blue/purple tones. The finish is fresh and dewy, and leaves you looking like your most rested self (this is what I'm aiming for on the daily).
Cons: Due to the creamy consistency, it is prone to creasing unfortunately. Abysmal shade range, too – it only comes in 4 light shades.
My verdict: Out of the three concealers I tested for this review, this was my favourite to use. In (highly scientific) concealer terms, it might not necessarily have been the best in terms of coverage or longevity, but it gave me what I wanted: an illuminated finish that made me look and feel rested. I'm just sad that more women won't be able to use and love it like I do, and I sincerely hope that Elizabeth Arden will extend the shade range to cater to a wider variety of skintones.
Swatches: Shades Fair, Light, Medium and Deep (L-R)
Have you tried any of these concealers yet? If not, are you planning to? Keep me posted on your feedback!
All PR Samples. Not sponsored.