Antioxidant serums
I've harped on about the importance of topical antioxidants for a couple of years now, ever since I started using one under my sunscreen halfway through a Greek island holiday and it stopped my tan in its tracks. Having that kind of tangible proof that antioxidants slow down sun damage is the reason I'm so evangelical about them – it can be very difficult to measure the effects as it's more of a long term investment in your skin rather than something that gives you an immediate result. Luckily I did see them though, which is why I'm a true believer!
I've got a whole post about what antioxidants are and how to use them, but essentially you're looking for serums that contain ingredients like Vitamins A, B, C and E, green tea, resveratrol, phloretin, ferulic acid and selenium in suitable quantities. For example, Vitamin C (L-ascorbic acid) is most effective at 15-20% and a pH of 3-3.5.
FYI most brands recommend that you apply antioxidant serums onto clean, dry skin and then wait anywhere from 2-15 minutes for it to sink in properly before layering on additional serums and/or moisturiser and SPF. Some products, like the SkinCeuticals antioxidant serums, claim to be effective for 72 hours once absorbed, even if you wash your face.
Product recommendations:
SkinCeuticals CE Ferulic (normal, dry or sensitive skin) – this is my personal fave, even though I have combo skin
SkinCeuticals Phloretin CF (normal, oily or combination skin)
Dr Dermal IntenCE Antioxidant Plasma (use code "ADU5" to get 5% off at drdermal.com)
Obagi Professional C Serum 20%* (also available in 10% and 15% variants)
NeoStrata Skin Active Antioxidant Defense Serum*
Exuviance AF Vitamin C20 Serum Capsules* (as recommend by Tori)
*We haven't tested these personally but they are known for being effective and are regularly recommended by industry professionals
Oral supplements
Treating your skin with antioxidants is a good first step but if you're spending some time in the sun or the weather is particularly warm (both can trigger pigmentation), an oral supplement is also a great way to boost your resistance. In such cases, I take Lamelle Ovelle D3 which is a "a daily oral supplement that helps to reduce the processes that induce premature ageing of the skin, including helping to preserve collagen, skin elasticity, free-radical damage and hormonally-induced pigmentation." It contains Pycnogenol, the most powerful oral antioxidant available, which has been proven in a clinical study to lighten areas of the skin that are over-pigmented, diminish skin discolorations, brown spots, unsightly age spots and more. Ovelle D3 also contains Vitamin D3 which is made naturally by the body when skin is exposed to sunlight and helps to keep your bones strong. This makes Ovelle a good supplement if you avoid the sun (or live in England!) and may have depleted Vitamin D levels. For interest's sake, Viridian also makes a Pycnogenol supplement, as do Solgar, although I haven't used either personally.
Sun protection
This is an obvious one so I don't think it requires much explanation beyond a couple of points about using SPF in the most effective way. I'm planning a detailed post about some of the myths associated with SPF but for now, I think one of the most important things to understand is that a) layering your sunscreen doesn't increase the SPF rating and b) SPF 100 isn't twice as effective as SPF 50. Layering say, a moisturiser with SPF 30 and a sunblock with SPF 50 and a foundation with SPF 20 doesn't give you SPF 100; it gives you roughly SPF 50 because you're basically topping up the recommended usage amount for your face, which is a ¼ to a ½ teaspoon. A lot of us aren't using that much every day under makeup, especially if you're relying on the SPF in a tinted product like foundation. So layering is good because it increases protection but only to the level of the highest SPF product on your face.
Secondly, we all know that the SPF figure is a measure of a sunscreen's ability to prevent UVB* rays from damaging the skin, but the SPF of a certain product is also about how well that product filters out UVB rays. For SPF 15, it filters out 93%, for SPF 30 it's 97% and for SPF 50 it's 98%. SPF 100 filters out 99% of UVB rays, so while it's a little more effective than SPF 50, it's not twice as effective.
Sidenote: We're also told that we should be reapplying sunscreen every two hours. If you manage to do that over a full face of makeup while sitting at your desk then a gold star for you, but I don't think that's practical day-to-day (even with the new generation of spray-on SPF mists). On the beach though? It's a no brainer, especially if you want to reduce pigmentation. Oh, and your risk of death from skin cancer.
*UVB rays cause visible sun damage (like burning) while UVA rays, which penetrate the skin more deeply, cause photo-ageing (wrinkling, leathering, sagging – joy!). That's why it's important to look for sunscreens that offer both UVA and UVB protection i.e. "broad spectrum" products.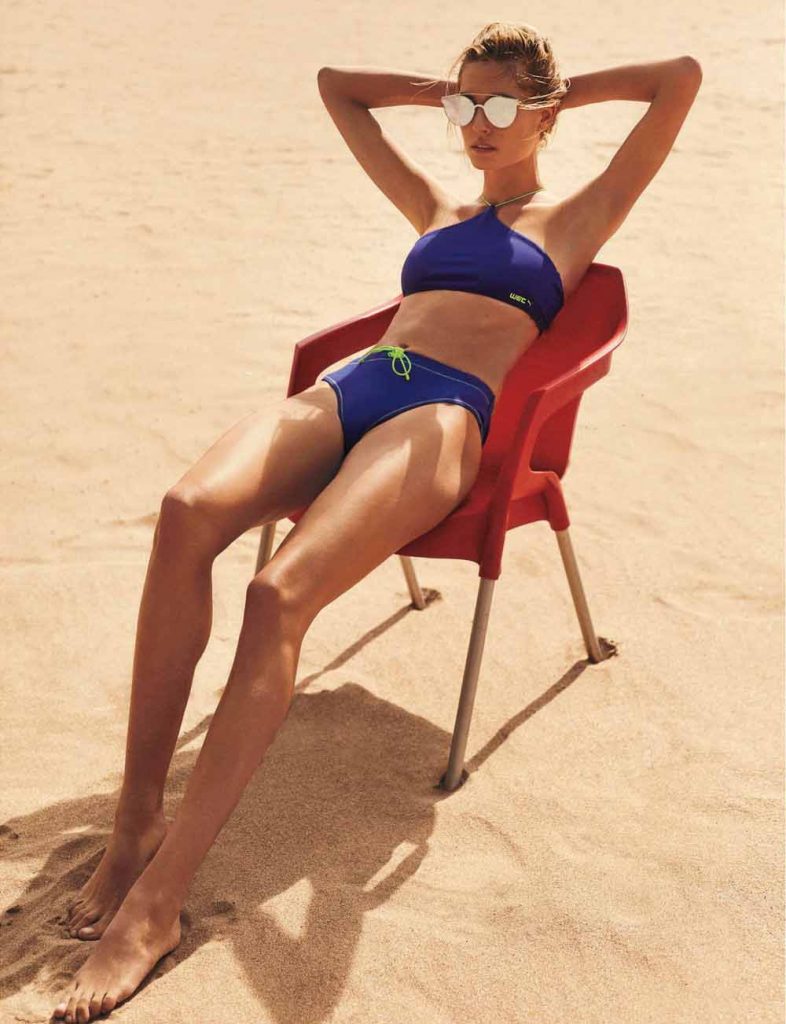 Professional treatments
As regular readers will know by now, I go for alternating monthly peels and Dermapen to manage my pigmentation. As far as I'm concerned, this is the single most effective way to reduce and manage existing pigmentation and it has the happy side effect of treating wrinkles, texture and overall skin tone too! In my opinion, topical products can only do so much and if you're looking for hard and fast results, you need to talk to a professional. Chemical peels have the obvious benefit of stripping away dead and dying skin cells at a faster rate, causing the skin to generate new, even-toned skin to replace it. Dermapen does a similar thing through collagen induction therapy rather than chemical exfoliation and on a slightly deeper level. Both courses of treatment require multiple and usually ongoing appointments so I would only recommend it if you're in it for the long run; a once-off peel will leave your skin looking fabulous but it's not going to sort out your pigmentation. Laser is also an option for particularly stubborn dark spots or unwanted freckles although I haven't done it myself. In Cape Town, I would recommend visiting Sally Gilder at Cape Aesthetics and the countrywide Skin Renewal clinics are also a very reliable option.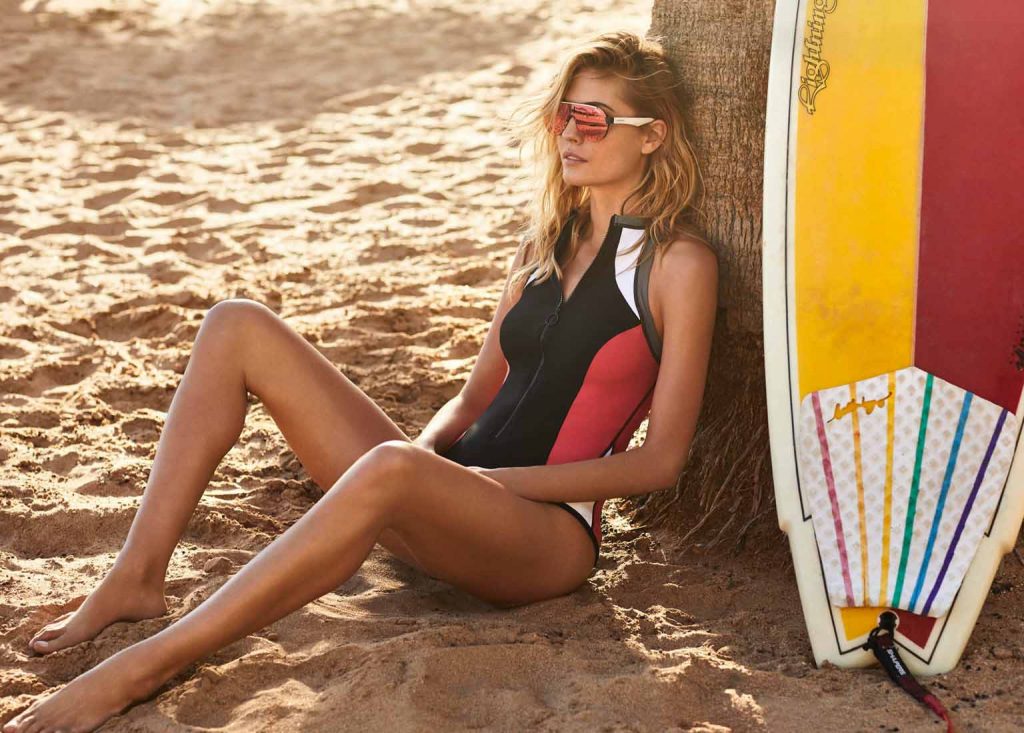 Brightening products
Where antioxidants are mostly about prevention, I see brightening skincare as being more about treatment. It's also the strategy I've dabbled in the least of the five options mentioned here. In theory however, using serums, moisturisers and/or night creams containing lightening or brightening ingredients (find out the difference here) can help to reduce the appearance of pigmentation although, in my opinion, never as well as a professional treatment. Many of the products listed below (again, these are regular industry recommendations – I haven't tested them properly or at all myself) contain antioxidants as well as ingredients like hydroquinone, niacinamide, kojic acid, licorice extract and arbutin that can slowly fade pigmentation.
Product recommendations (see above):
Kiehl's Clearly Corrective Dark Spot Solution
Lamelle Brighter Concentrate
Obagi Nu-Derm Blend FX
Dermaceutic Mela Cream
PCA Skin Pigment Gel HQ Free
NeoStrata Enlighten Pigment Gel
SkinCeuticals Discoloration Defense
P.S. Tori also did a great post about pigmentation this week and her's goes into more detail about the causes – give it a read »