Well, you asked for it! You might want to get yourself a snack though because it's a long one…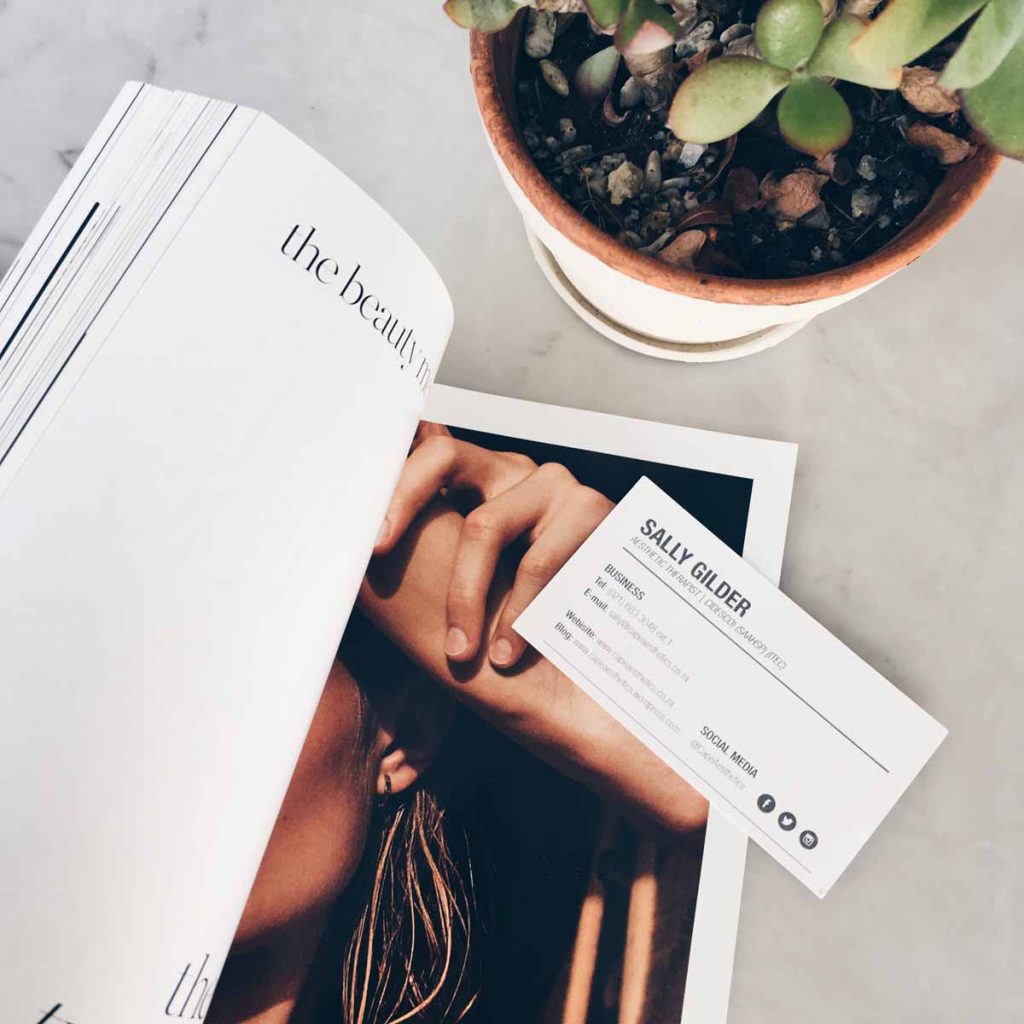 Dermapen & Exfoliating Peels
When it comes to my skin, professional intervention has made the single biggest difference over the past year. I started seeing Sally Gilder at Cape Aesthetics in February 2017 and have been visiting her every four to six weeks since then for alternating Dermapen (micro-needling) treatments and exfoliating peels. I was starting to feel a little bit self-conscious about the deepening lines on my forehead and the sun damage that was flaring up around my face when Sally invited me in for a consultation. I'm not ready for Botox or anything else remotely invasive so her "action plan" for me was right up my street, and I've never looked back.
I usually have Lamelle Retistore (retinoid), Lacti-Firm (lactic acid) or Beta Hydroxy (salicylic acid) peels, depending what state my face is in and these generally all produce a little bit of light flaking. I only actually peeled like I had sunburn after the first one – now I just get a little bit of dryness in certain parts of my face that's only really visible when I wear foundation. The result is usually super clear, glowing, beautiful skin about a week later and this lasts for a couple of weeks. Overall though, I have way fewer breakouts, my skin tone is smoother and more even, my pigmentation is lighter and my whole face looks and feels much healthier.
Every other time, I have Dermapen which works by causing a minor injury to the skin, which stimulates the creation of fresh collagen in order to repair itself. After a few months of regular treatments, the skin is firmer and plumper, which can have a dramatic effect on fine lines and overall skin texture. The results are best seen a few treatments down the line (whereas you get more of an immediate improvement from peels) but I noticed a massive difference once they kicked in. The best bit? I got my confidence back and that's something money can't buy.
Some other notes:
– I pay full price for all of my treatments (except the very first one which was complimentary) and sometimes get a discount on products that I buy from the practice.
– You can see the price list here
– Sally is currently on maternity leave but is due to be back in action from May this year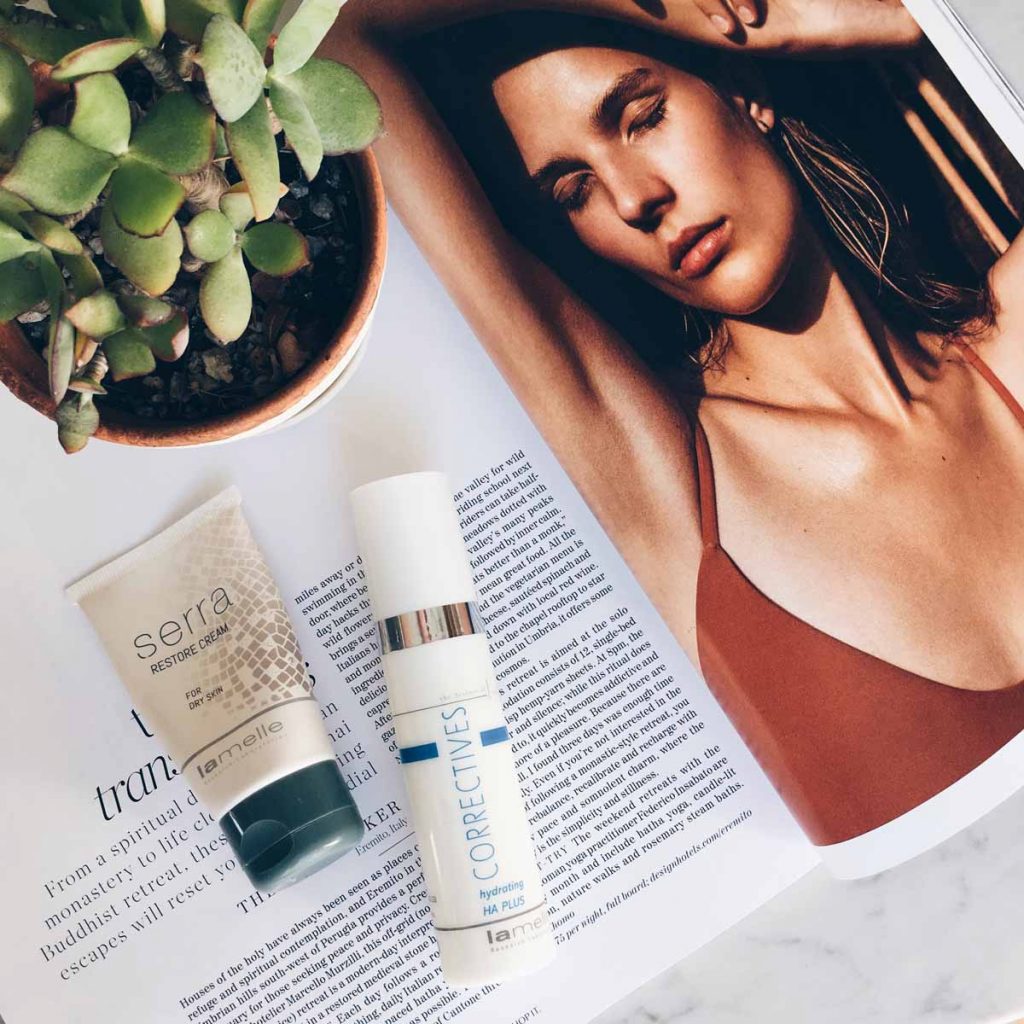 Lamelle Correctives HA Plus & Serra Restore Cream
I've just realised how many Lamelle products are in this post – and there's another one coming up later! I was introduced to the brand after I started going to Cape Aesthetics (although Camilla has been using the products for a while) and I'm a huge fan. My skin is severely dehydrated, even though my T-zone is oily – it struggles to retain water which is actually what gets my sebum glands going into overdrive in the first place. I rely on high-quality hyaluronic acid serums (yes, more than one) on a daily basis to keep my skin in balance and the Correctives HA Plus serum is one of the best ones I've tried. I went through two bottles last year (a lot when you consider that I use 3 or 4 other hydrating serums alongside it) and will 100% repurchase it. It's as good as my beloved Hylamide HA booster which I have to buy overseas and much easier to get my hands on.
Along with managing topical dehydration, maintaining a healthy skin barrier has also been key to my improved skin health over the past 12 months. It was particularly compromised in the area around my mouth and on my chin, but as soon as I started treating that area with the Serra Restore Cream, it was healed – almost overnight. It's no longer angry and inflamed, the skin tone there now matches the rest of my face and I don't get that tingling, tight feeling anymore. So it's extremely effective at tackling dryness and sensitivity but it's also suitable for oily/combo skin because it's non-occlusive – in other words, your skin can breathe through it. It's soothing but you don't get that heavy, greasy feeling that most other barrier creams have.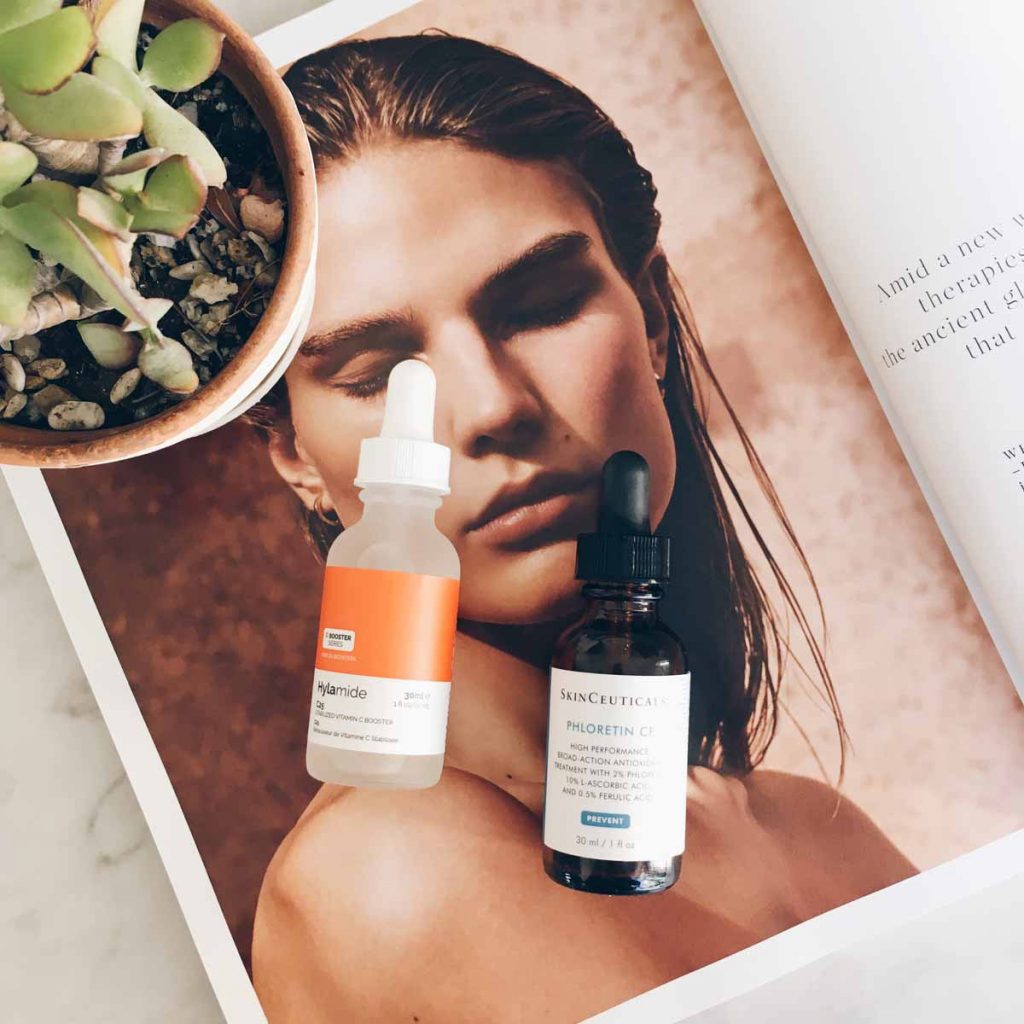 Antioxidants
Another important addition to my everyday skincare routine over the past year has been the regular use of antioxidants. These free-radical-fighting ingredients are especially good at knocking back pigmentation but they're also a very important layer of defense against new sun damage. I've seen this work first hand – I was on a summer holiday a couple of years ago and my face was catching the sun quicker than usual. I started layering an antioxidant underneath my sunscreen and it literally stopped my tan in its tracks. It's safe to say that I'm a true believer when it comes to the power of antioxidants even if the effects can be harder to see day-to-day. They are one of those investment products that you'll only see the results of much later in life but, if you stick with it, your faith will be rewarded – just ask Cindy Crawford!
My antioxidant of choice is Vitamin C and last year I got my fix mainly from the SkinCeuticals CE Ferulic and, more recently, Phloretin CF serums. They are both extremely lightweight (the texture is like water) so they sink into the skin easily and, once absorbed, remains effective for a minimum of 72 hours which means you only have to apply it every three days. This helps to take the sting out of the price and although I think SkinCeuticals is an amazing and completely trustworthy brand, I can't bring myself to spend upwards of R2000 on a single skincare product. My solution is the Hylamide C25 Booster which I pick up in the UK for the equivalent of R400, plus the price is apparently coming down in the next few months. I also bought Resveratrol 3% + Ferulic Acid 3% antioxidant formula from The Ordinary (which also makes Hylamide) but I haven't tried that yet.
P.S. I also take a vitamin D supplement from Lamelle called Ovelle D3 when I know I'm going to be in the sun for an extended period of time e.g. on holiday and it really helps to hold back my pigmentation flare-ups.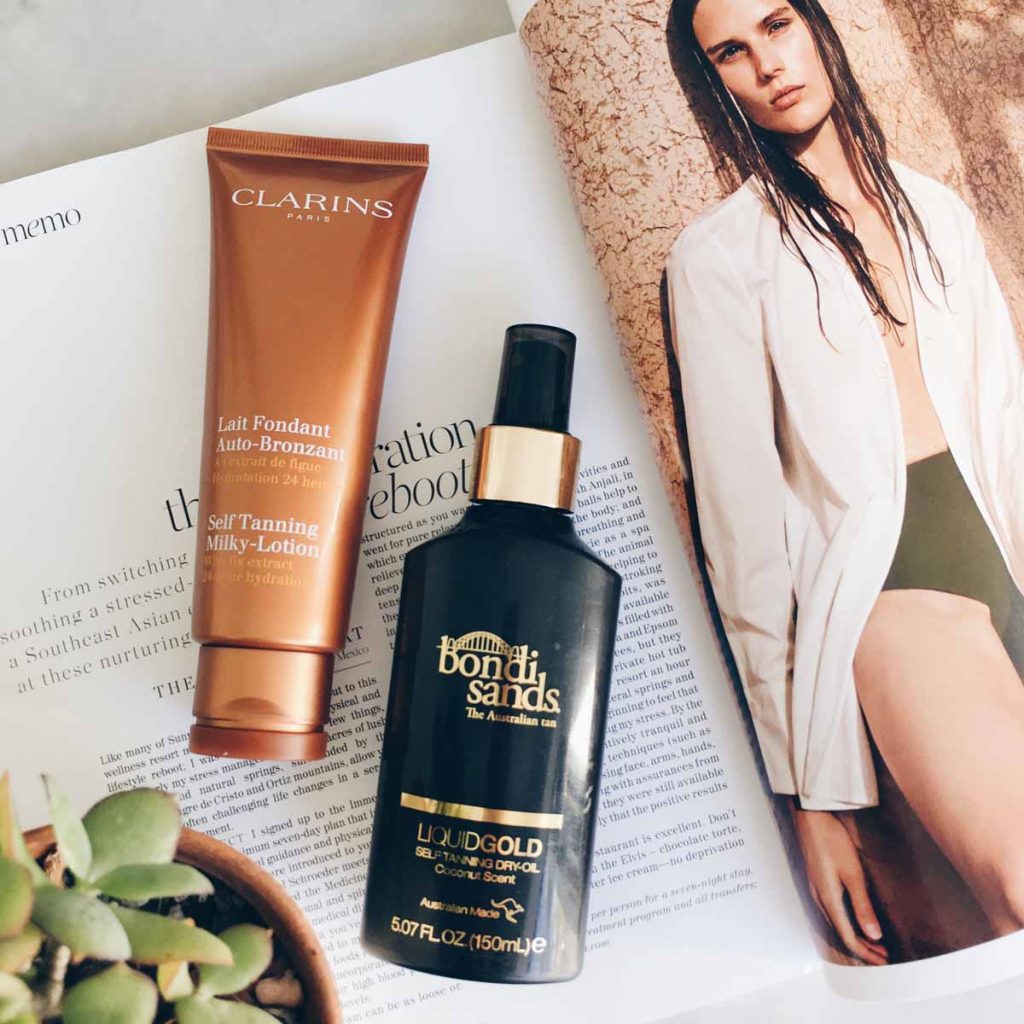 Self Tan
I have been a life-long sun worshipper – I live for long, hot summers, salty ocean swims, sweltering beach days and the deep, golden tan that comes with them. Until recently however I never really took all the damage it was doing to my skin seriously. Having learned the error of my ways, I no longer subject my skin to harmful UV rays like I used to and have mostly made the switch to self-tanners. It helps that the more modern formulas are a far cry from the sticky, streaky, biscuity-smelling stuff I used to dread and are much more foolproof and user-friendly these days.
My two favourites are the Bondi Sands Liquid Gold Dry Tanning Oil which I buy overseas (I don't really know what the local equivalent would be but leave a comment down below if you do!) and – you guessed it – the Clarins Self-Tanning Milky Lotion. Let's start with the Bondi Sands one: this is more of a traditional self-tanner in that it is best applied with a mitt and lasts on the skin for about a week. It sets down in a matter of minutes, smells like coconuts and develops over a couple of hours into a delicious, even tan but you don't have to wash it off. In case you haven't heard us rave about the Clarins version (you must be new here!) this is more like a heavy-duty gradual tanner. It comes out as a white lotion which you apply generously all over like a body cream (don't forget to wash your hands!) and leave to develop overnight or the better part of a day. The tan is slightly more subtle and doesn't last quite as long as the Bondi Sands but it's perfect if you want something quick and easy.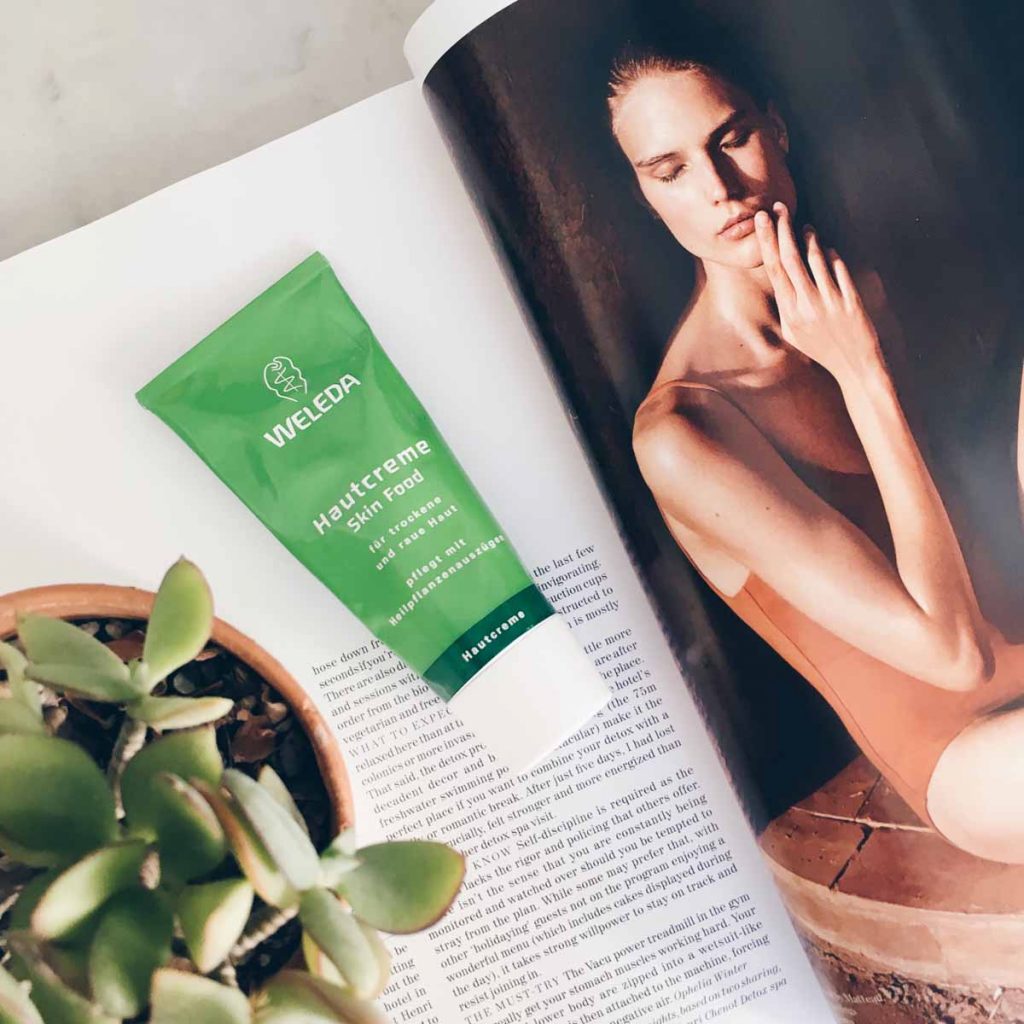 Weleda Skin Food
Caring for your cuticles has to be one of the most boring skincare tasks known to (wo)man. I think we all have something better to do with our time, right?! It is unfortunately an important step if you care about the health and appearance of your nails so a necessary evil if you can be bothered. Weleda Skin Food is one of those natural, all-purpose products that became a cult classic before skincare was cool and has been a top-seller for over 90 years. It has a rather thick, emollient texture that turns somewhat balmy on the skin but sinks in quicker than you think it would. I try to remember to massage it into my cuticles and all over my hands before bed every night but I only really manage it a few times a week. Even so, my hands and nails are in the best condition they've been for a while and my manicures last a lot longer as a result. It can also be used on dry bits like elbows and knees, or even all over the face if you're so inclined (it acts like an intense barrier cream so go easy) and has a delightful almond-y scent, making it even more of a pleasure to use. I can't imagine that I'll ever be without a tube of it again!