It's quite rare for Jules and I to test the same products as we have such different skin types. Whilst I am drier, blemish prone and quite sensitive, Jules' skin is oiler, dehydrated and can tolerate potent active ingredients. With that being said, the only active ingredient that Jules has never quite gotten on with, and the ingredient I haven't been able to use at all, is glycolic acid. We have both traditionally experienced very reactive responses to it, and for that reason, we have steered clear. Until now, that is.
SkinCeuticals recently launched Glycolic 10 Renew Overnight; a new treatment product that combines a powerful dose of glycolic acid (known for improving cell turnover to improve skin texture and tone) with a soothing blend of botanicals and oils to help support the skin barrier. As we have both experienced, glycolic acid can be rather aggravating to the skin on its own so that last part was particularly interesting because it meant that the product would promote a bright complexion without causing inflammation.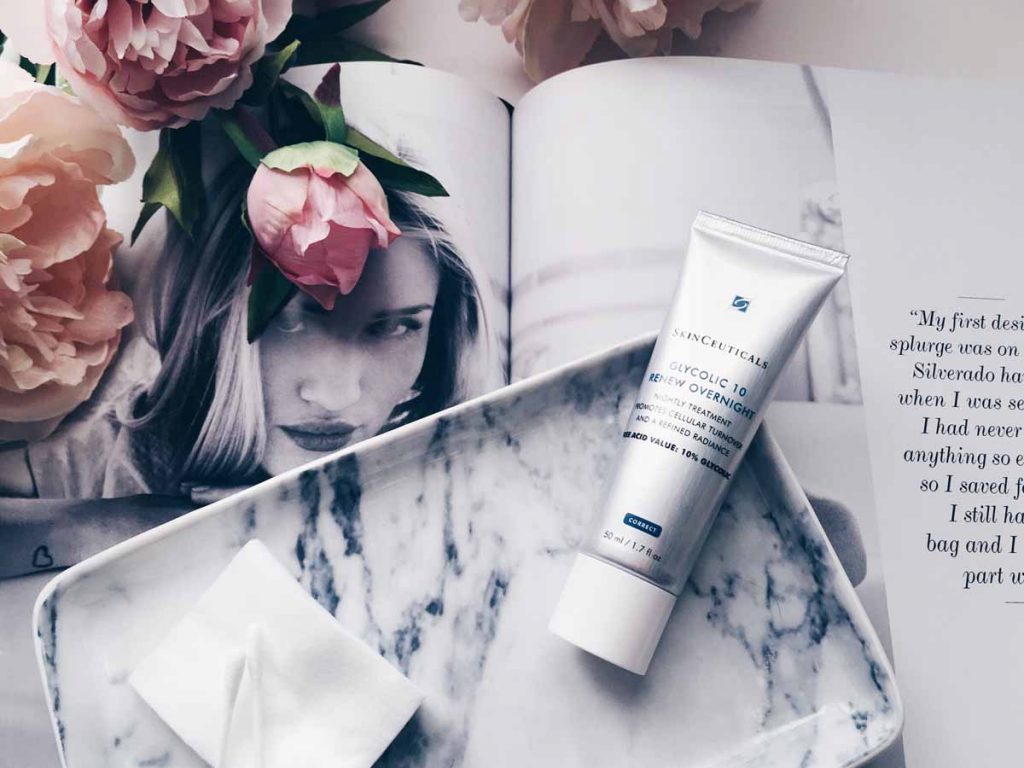 For those interested in the science of glycolic acid, what you need to know is that it is an alpha hydroxy acid derived from sugar cane which works by dissolving the bonds which bind dead skin cells together. This stimulates the exfoliation process and leaves you with improved skin clarity and brightness. Not all glycolic acid products are created equal though, and their effectiveness is determined by their free acid value (FAV). This is the percentage of an ingredient which is actually absorbed into the skin, and it is agreed that a minimum of 4% is required for noticeable cell turnover. Furthermore, low pH formulations preserve the strength of glycolic acid for optimal efficacy on the skin. If you want to learn more about pH and FAV, click here.
With that information in mind, SkinCeuticals formulated the Glycolic 10 Renew Overnight with a pH of 3.5 and a FAV of 10%. It also contains phytic acid, a well-known skin-brightener, so you're guaranteed to glow. This information was enough to convince us to trial it, which we did a few nights a week for two months and these were the results: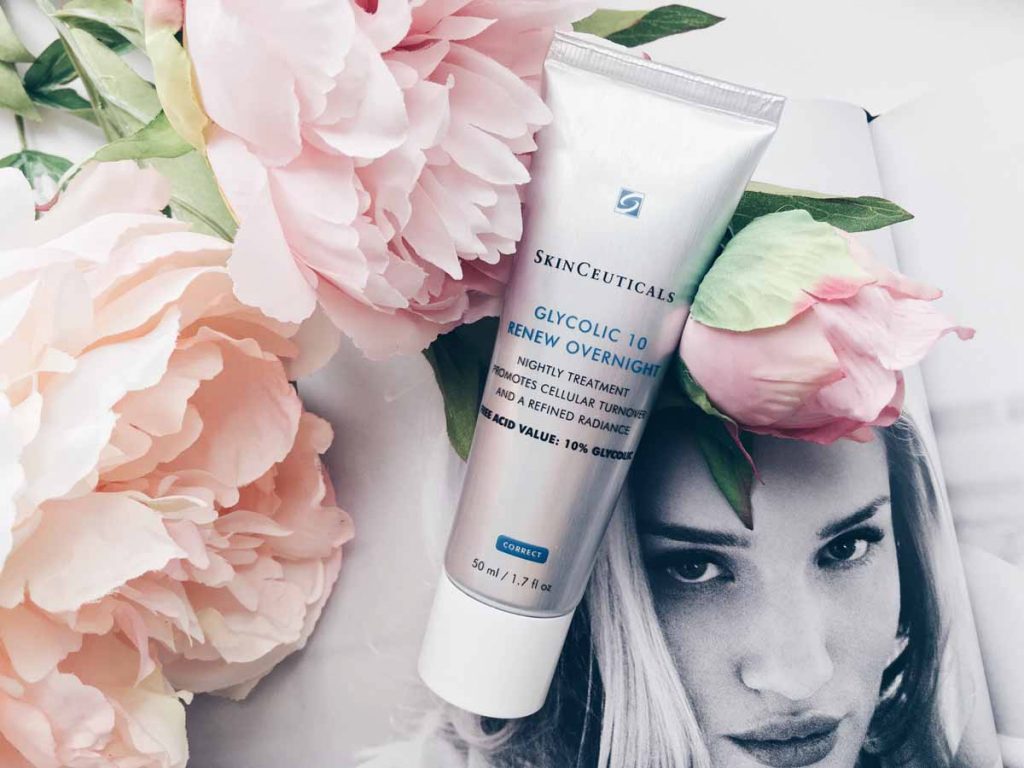 Camilla
My initial apprehension stemmed from previous experiences, as mentioned above, and I was worried that the strength of this product would cause a reaction and compromise my skin barrier. However I am pleased to say that not only is my barrier absolutely fine, but my skin is actually the best it's looked in ages. I have been using it for about two months now, and I have seen a noticeable improvement in tone and texture, specifically on the area around my nose and cheeks. I also feel like I have more of a glow, particularly so on the days where I have used it the night before – I wake up and my skin is clear, fresh and baby-soft.
In terms of introducing it into your routine, the SkinCeuticals recommends using it every other evening to start with, and gradually building up to using it every night. I followed their instructions and am still using it every other night, with no reaction or sensitivity at all. It is apparently common to experience redness and temporary skin purging, but generally these issues resolve themselves as your skin grows accustomed to the product.
As far as layering is concerned, you can apply a moisturiser on top if you wish, but the texture is lovely and creamy and is very comfortable to wear on its own. I don't layer it with retinol, although you can if you want to/if your skin can tolerate it (read more here). I instead choose to apply retinol on the evenings I'm not using Glycolic 10 Renew Overnight.
Lastly, it goes without saying that using an SPF is critical when incorporating acids into your skincare routine. SPF 50 every day, no excuses.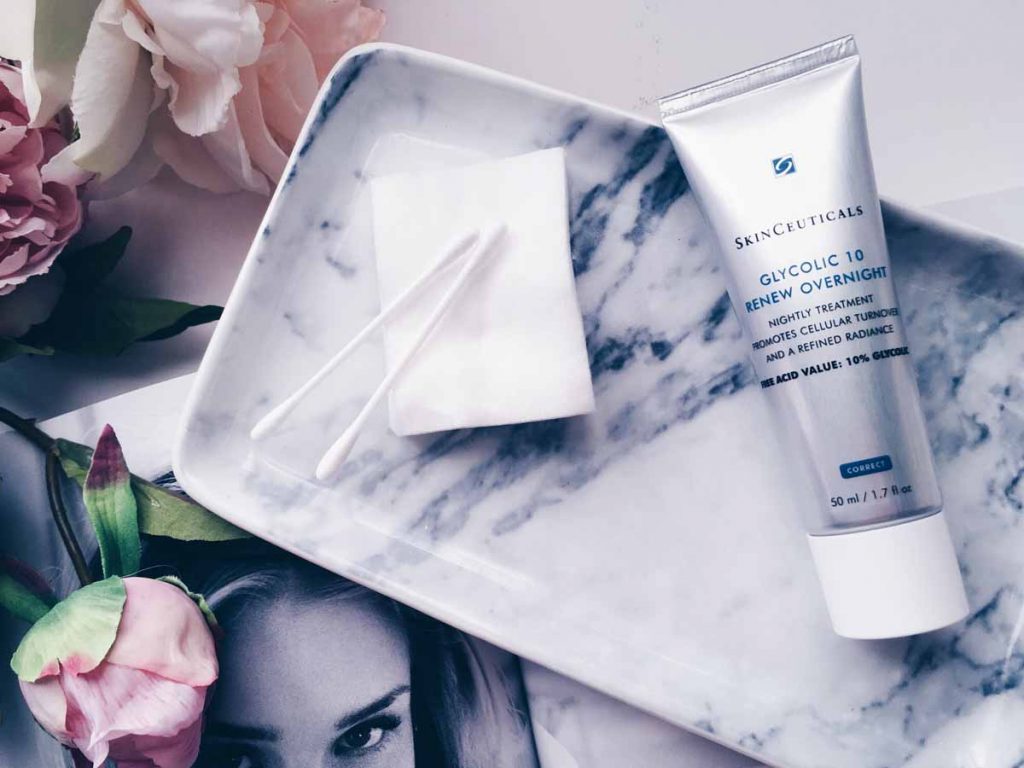 Jules
I'm not sure that I would have been very enthusiastic about testing Glycolic 10 Renew Overnight if I hadn't had a glycolic acid peel a few weeks before with the SkinCeuticals rep who told me more about how the new product (which then was yet to launch) had been specifically designed to avoid any irritation on the skin. She gave me the Pigment Balancing Peel which is a combination of glycolic acid and vitamin C and has an instant brightening effect within 24 hours, rather than the more long-term results I get from my peels with Sally.
Encouraged by the positive experience with that glycolic peel (which, by the way, requires no downtime), I started trialling the Glycolic 10 Renew Overnight. I layered it over my usual hydrating serums and although I expected to need a moisturiser on top, found it lightweight but nourishing enough to use on its own. From the very first use, I noticed that my skin was extremely smooth and soft the next day and while I haven't graduated to using it every single night because I have too many other things to fit into my routine, I don't see why you couldn't.
It's difficult for me to measure whether it has improved the overall clarity and texture of my skin as I am still having monthly professional peels and Dermapen on my face (which have a similar but more potent effect) but there's no question in my mind that it is an effective exfoliator and a great addition to the skincare routine of anyone over the age of 30. As Camilla said, you need to be extra diligent about your suncare in the days following the use of this (and any other) AHA-based skincare product but you use SPF everyday anyway, right?
P.S. I initially didn't read the instruction to shake it well before use and found the formula split a little when I didn't so make sure you give it a good shake every time.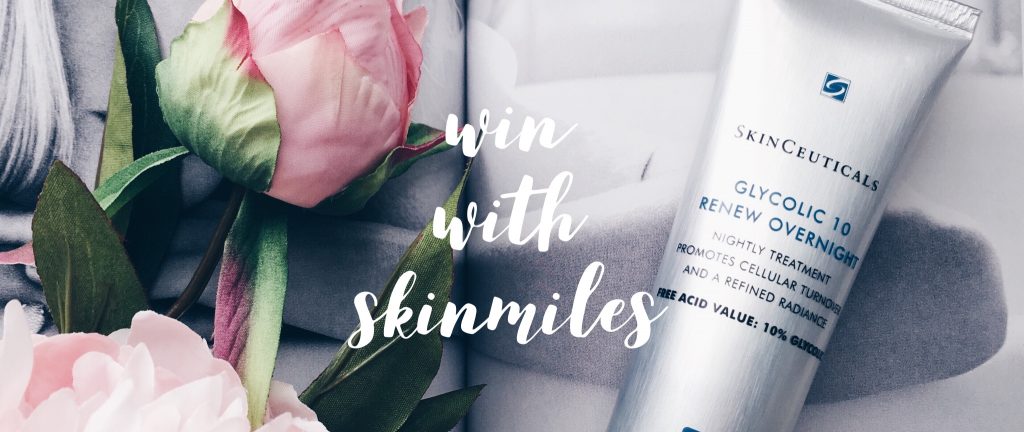 COMPETITION
We've partnered with SkinMiles to give away one SkinCeuticals Glycolic 10 Renew Overnight, valued at R1528.00, to a lucky All Dolled Up reader. To enter, click here and follow the prompts. Entries close at 11:59pm on 31 August 2018. Good luck!
This competition is sponsored by SkinMiles