So now that it's February (!), I thought I should probably get back into blogging and what better way than to reminisce about the makeup products that lit a fire in my belly last year. Having high exposure so many new beauty goodies is a blessing and a curse – it's amazing to be able to try so many lovely things but it can also lead to major beauty burnout. These five (ok, six) glorious makeup items that I started using in 2017 never lost their shine, no matter how uninspired I was by the contents of my dressing table: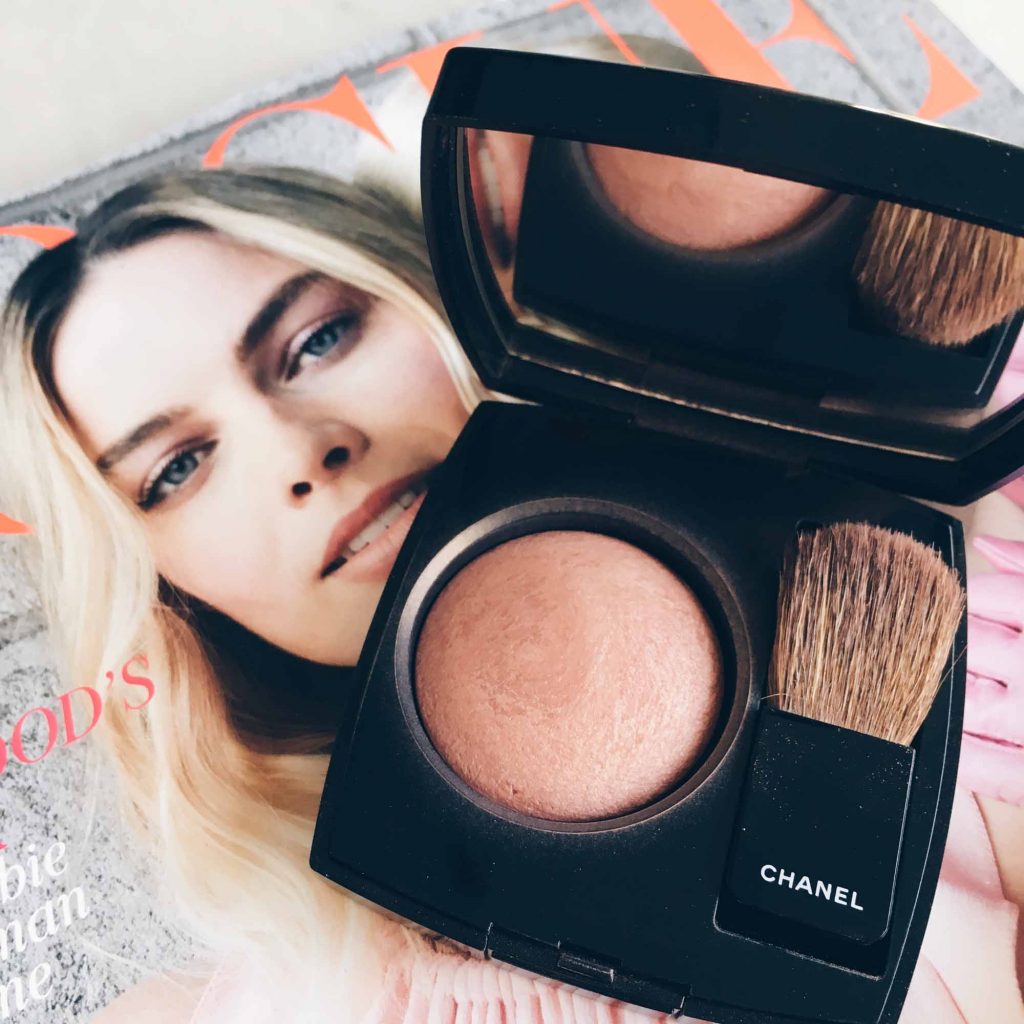 Chanel Joues Contraste Blush in 370 "Élégance"
I've always been a fan of barely-there blush; shades that make you look like you have naturally great bone structure and a permanent healthy glow. I use brightening pink and coral shades on my cheeks too but not as regularly as the rose gold tones. When this blush launched as part of a limited edition collection back in January 2017, it was love at first sight. Described fairly accurately by the brand as a "rosy beige blush, subtly lit with gold", it has a sophisticated sheen (not sparkle in sight) and lifts absolutely any makeup look in a subtle and elegant way. It's sadly no longer available but you can recreate a very similar effect with Benefit Rockateur, although Nyx HD Blush in Bronzed is a closer dupe.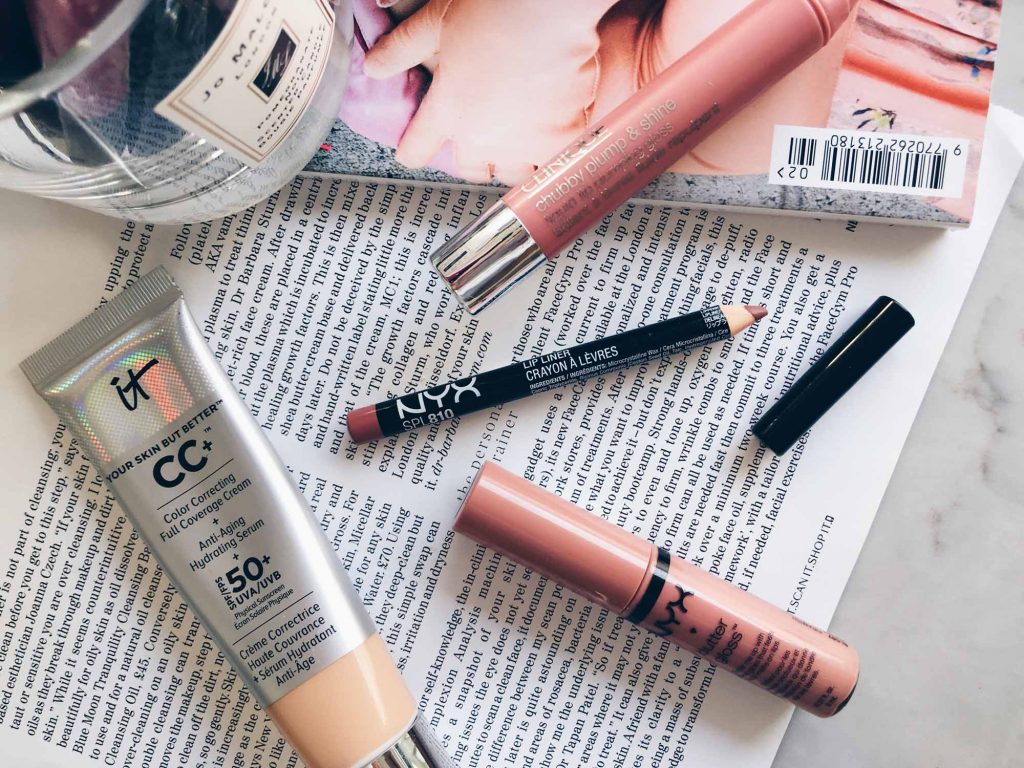 Nyx Slim Lip Pencil in "Natural"
I fell in love with nearly everything that I discovered in the Drugstore First Impressions video I filmed at the end of May and this liner achieved Holy Grail status from the second it hit my lips. Until this discovery, I always found "natural" lip liners to be either too peach, too pink or too brown. This is the perfect tone for me and the ideal balance of all three, without being too dark. I wear it under everything but most often under my favourite everyday glosses i.e. Clinique Chubby Plump & Shine in Jumbo Jem and Nyx Butter Gloss in Tiramisu. P.S. Saw an amazing lip liner before and after photo on A Model Recommends and it convinced me to wear lip liner every time I wear lipstick. If you're also not 25 anymore then check it out and be converted!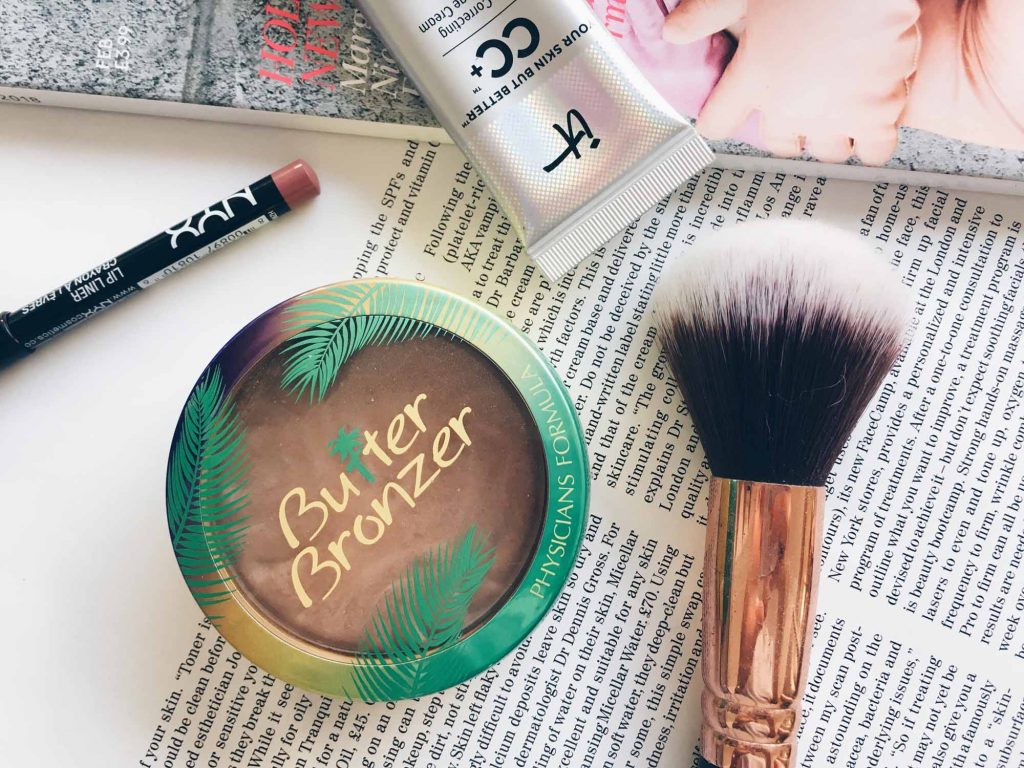 Physicians Formula Butter Bronzer
I've avoided mentioning this cult bronzer on the blog because it's been very tricky to get hold of but now that it's launching in SA I can shout about it from the rooftops, guilt-free! I bought it when I was in the States at the end of 2016 and have pretty much used it religiously since then. I use the shade "Bronzer" (I know, creative name right?) but there are three others in varying degrees of darkness and warmth to choose from [UPDATE: Only two shades are available in SA]. Pigmentation is buildable so you don't have to be too light-handed with the stuff – I personally pile it on! It blends beautifully and because it's matte it looks very natural on the skin. I don't particularly care for the coconut scent that everyone raves about (I think "it smells like vacation!" must be an American thing because suncream never smelled like coconuts when I was growing up) but it doesn't linger for more than a couple of minutes so it's not a deal breaker. Get down to Dischem soon and grab one for yourself!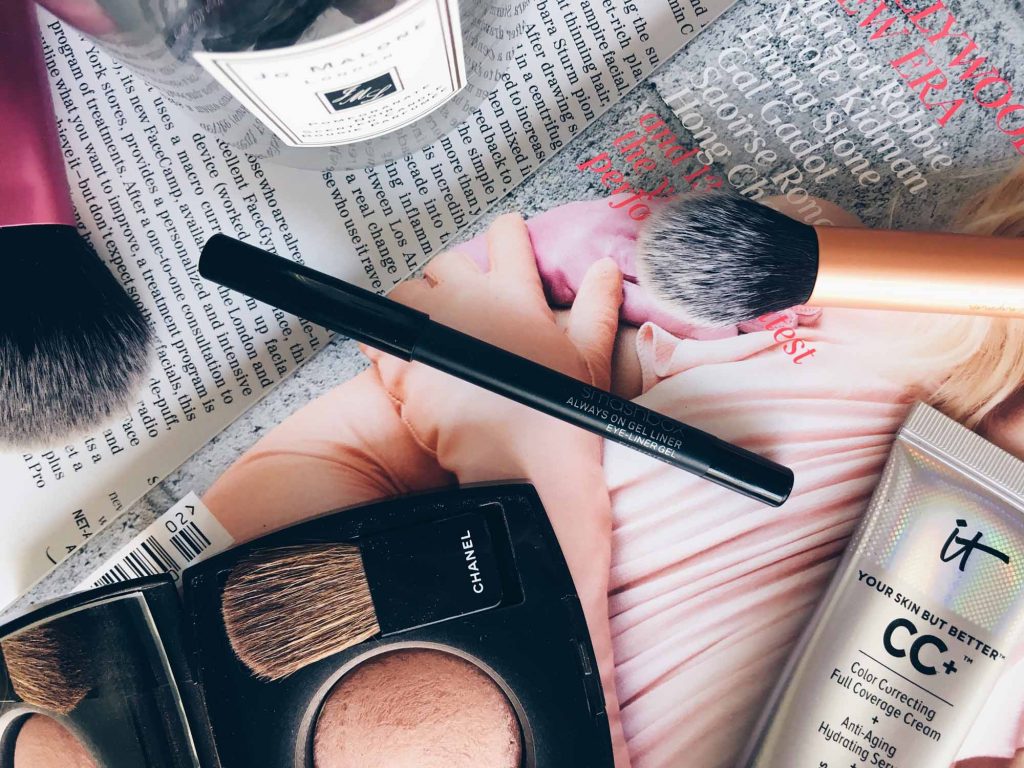 Smashbox Always On Gel Liner in "Fishnet"
Another discovery from late 2016 was this waterproof black eyeliner from Smashbox. I was already a huge fan of the Always Sharp range so I assumed this one would be good too but I didn't really think that much about it before I tried it on my waterline for the first time. Listen to me when I say: it. does. not. move. I tightline with it every single time I wear makeup to make my lashes look thicker and it never transfers to my lower waterline. I've tried so many "waterproof" black liners in my time but they all land up smudging or just disappearing completely. It's so nice to find a product that does exactly what it says it does, and never lets you down.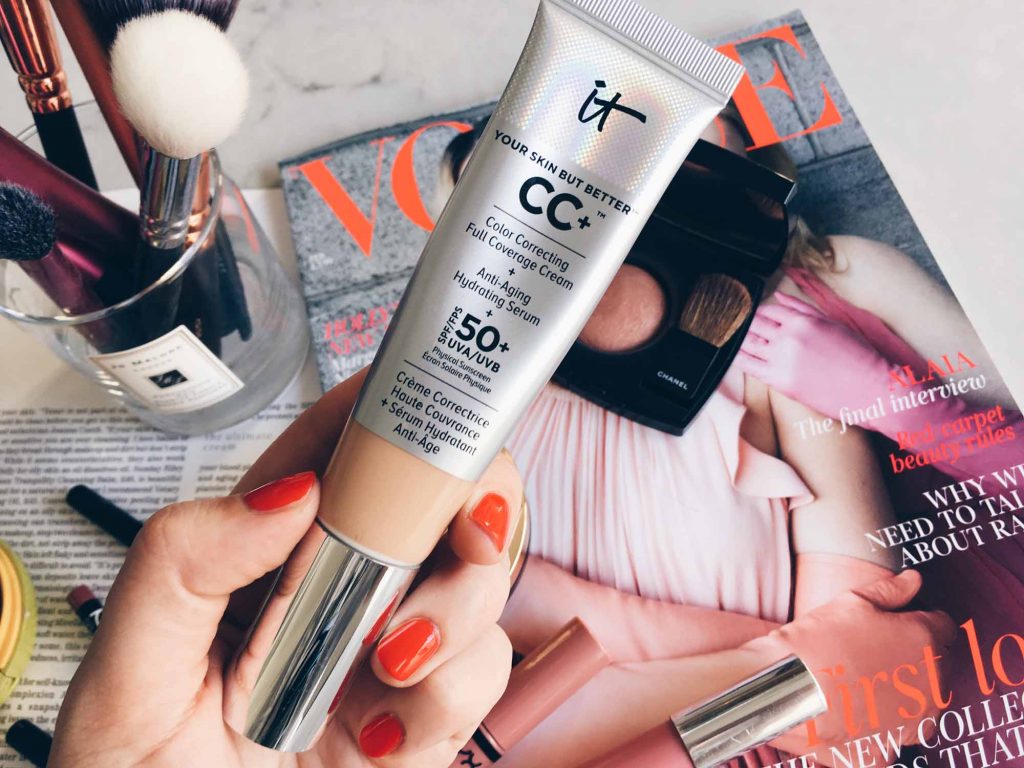 IT Cosmetics Your Skin But Better CC Cream
You know when people talk about a product that gives you a "lit from within glow"? As much as I love the idea, I never really knew what that meant until I got this. I remember looking in the mirror the first time I applied it and thinking: so that's what that looks like! It just makes you look really healthy and well rested. It's obviously a much-hyped product and I wouldn't recommend something you had to buy overseas if it wasn't exceptional, but this quickly became my most-used foundation of the year. I wear it in winter and summer, during the day and at night, with light makeup or a full face. It has SPF 50 and the coverage is great – a solid medium – plus it never oxidises or breaks apart, even on my oily T-zone. Gorgeous. As is all too often the case, even in 2018, the shade range is appalling but apparently they are launching extensions to it later this year.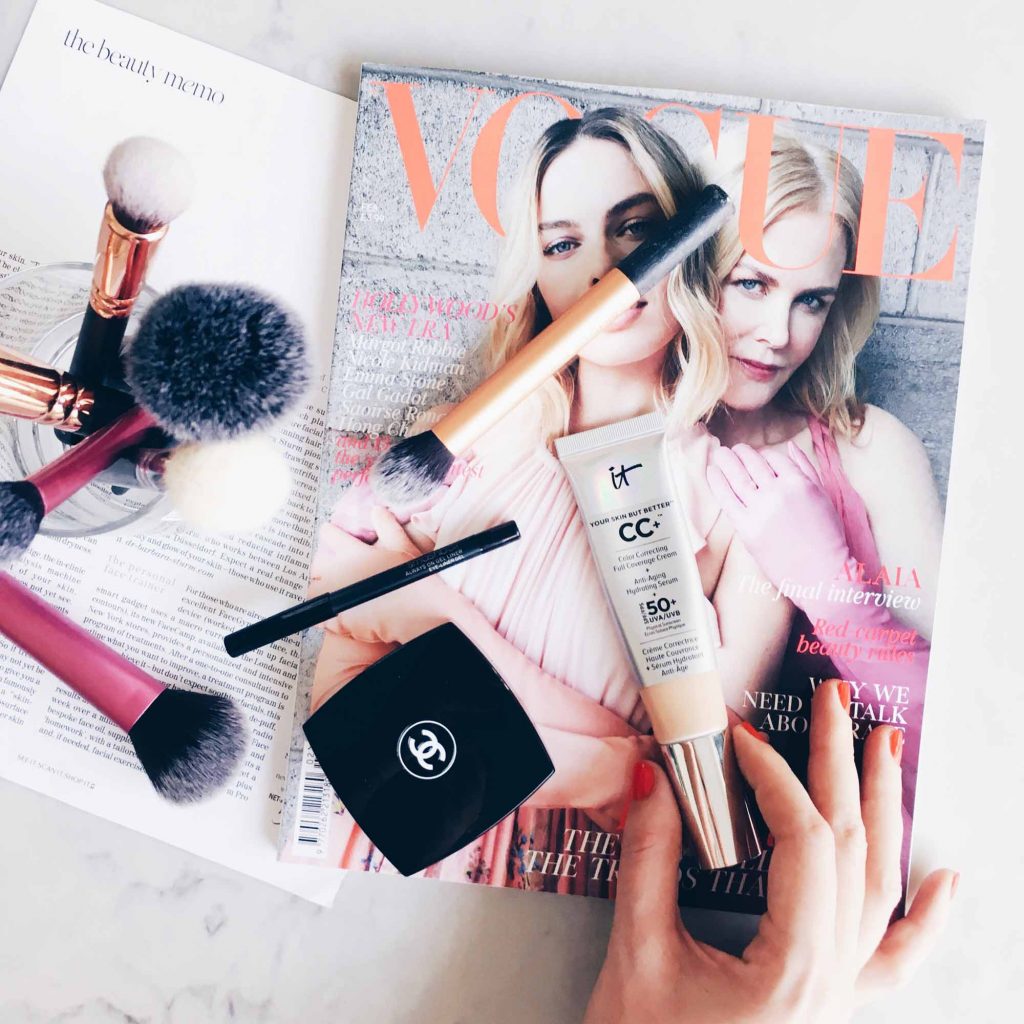 Special mention: Lancôme Teint Idole Ultra Cushion
I just couldn't leave this foundation off the list. I had never used a cushion product before and to be honest, I could take or leave that part of it, but this foundation is truly something special. It has a lot in common with the IT Cosmetics CC Cream: very similar luminous, natural-looking finish with medium, buildable coverage and SPF 50. Price wise, they're about the same (£30/R500) and but you get a lot more product with the IT Cosmetics one (32ml vs. 13ml). On the upside, the Lancôme cushion is much easier to get in SA and the refills are only R350. I'm very interested to try the bottled version of the foundation (R540 for 30ml) – any fans out there who think it's worth a shot?
Do you guys want to see a skincare version of this post or should I just pop it up on Instagram Stories?