SPONSORED POST
New York Fashion Week wrapped up a few days ago and, as usual, the event was a whirlwind of amazing hair and makeup inspiration. I've never really been one for the clothes – I'm always scouring the fashion week reports for exciting beauty looks that I can replicate in the real world.
As official hair care sponsor of NYFW, TRESemmé was responsible for some of the most beautiful styles of the season. Global Stylist, Justine Marjan (a protégé of Jen Atkin and hair magician extraordinaire to people like Chrissy Teigen, Kerry Washington and the Kardashians) was appointed earlier this year to lead the brand's new all-female team. Unsurprisingly, her signature braids were all over the catwalks, along with lots of casual, low-slung ponytails in both sleek and undone styles.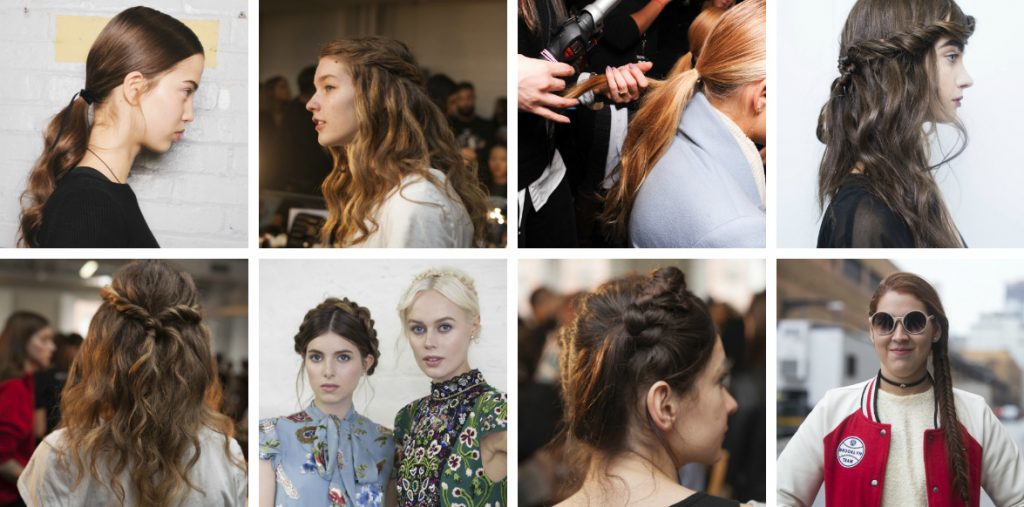 Her new role at TRESemmé she will provide hair care tips and tricks, as well as exclusive backstage access to fashion shows and advice on how we can recreate the looks at home. "I am thrilled to be partnering with TRESemmé, a brand created by a woman to give women around the world the confidence to put their best look forward," says Justine. "Now, more than ever, women need to rally together and I can't wait to see what magic I can create with the TRESemmé team." We couldn't agree more. Above are some of our favourite looks created by Justine this season and her army of talented TRESemmé stylists, as well as some tips on how to achieve them yourself using the brand's salon-quality products. You can also watch Alix from ICovetThee's New York vlog where she went backstage with TRESemmé and got the scoop on all the brand's best-kept styling secrets. Let's hope our invitation for the next New York Fashion Week is in the post… 😉
P.S. If you want to win a little something from us and TRESemmé then best you go and visit our Instagram account ASAP.
This is the 18th season that TRESemmé has teamed up with New York Fashion Week, working with the world's top stylists to create fashion-forward looks using their range of professional-quality products. The brand's partnership with NYFW goes beyond sponsorship; TRESemmé is backstage setting next season's hottest trends, onsite connecting with consumers socially and digitally, and being an integral part of what makes New York Fashion Week tick.