Spoiler alert: these are all awesome.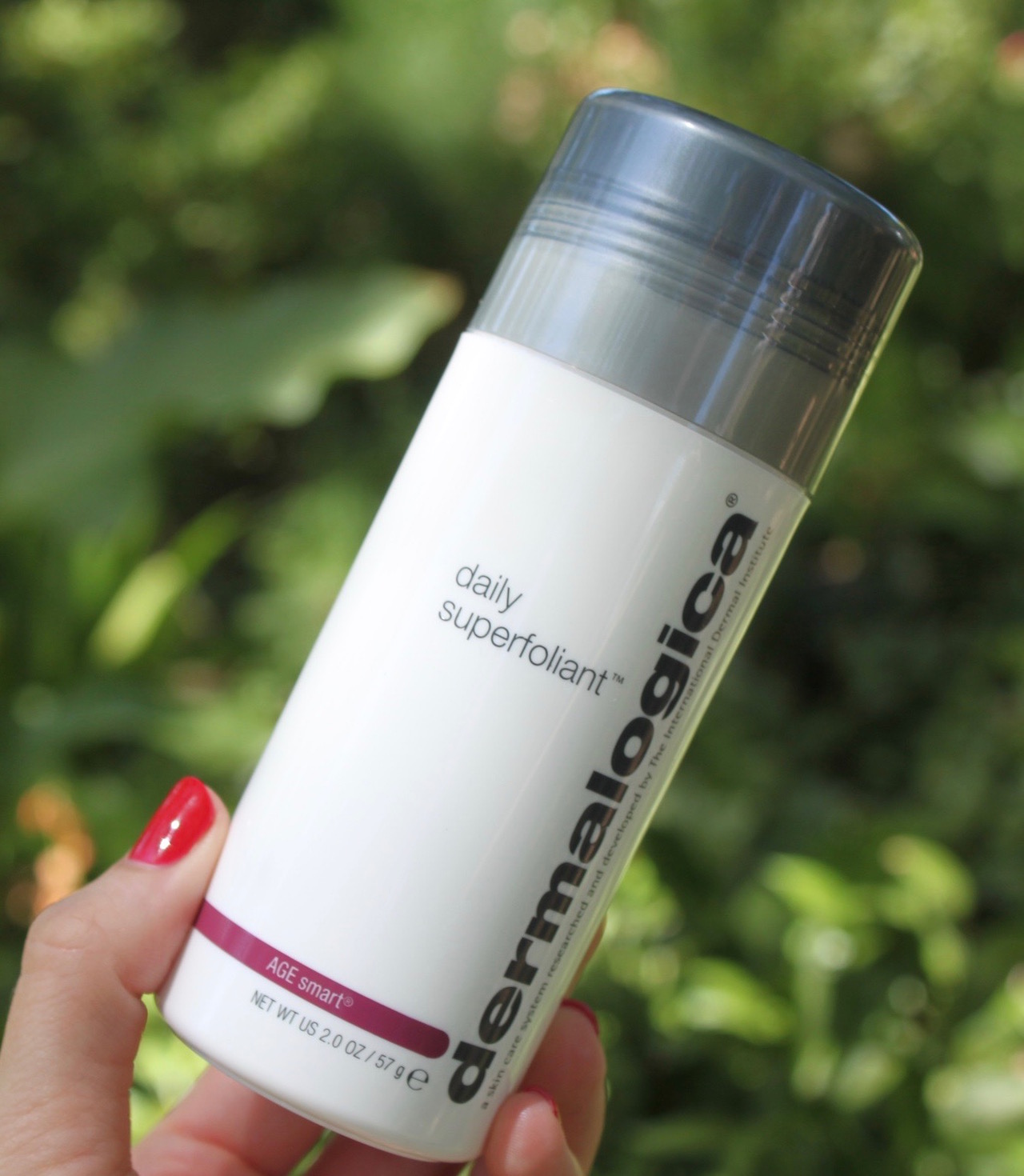 Recent studies have shown a link between exposure to air pollution and signs of skin aging, which is very worrying for those of us who live in big cities. The Research and Development Team at Dermalogica explains the connection: As fine airborne particles land on the skin, they become lodged in the skin's deeper structure, generating free radicals that trigger inflammation. The free radicals break down the skin's natural lipid barrier, increasing trans-epidermal water loss, and create sensitised sin. In turn, we see signs of ageing such as pigmentation and structural degradation. Yikes.
Luckily, Dermalogica has got you covered. This latest release promises to deliver smooth skin whilst also actively fighting biochemical and environmental triggers which are known to accelerate skin aging. It contains a combination of ingredients which absorb pollutants and inhibit their ability to adhere to the skin, namely Activated Binchotan Charcoal to purify and help absorb environmental toxins from the pores, and Niacinamide, Red Algae and Tara Fruit Extract to help guard against the damaging effects of pollution.
You sprinkle about half a teaspoon of the powder into very wet hands and gently massage your face for about one minute. The advanced powder formula activates upon contact with water, releasing powerful enzymes, skin-smoothing alpha hydroxy acids and anti-pollution technology. Fancy! As much as we've been conditioned to avoid physical exfoliators (for fears of creating micro-tears in the skin), let's be honest: there are few things as satisfying as a good old scrub! Daily Superfoliant is incredibly gentle, and man is it effective – my skin feels baby-soft after I've rinsed it off, and my products absorb beautifully afterwards. My skin is sensitive, so I haven't been using it daily, but rather two/three times a week. Of course it will be some time before I see the full effects, but for now I am very happy with the results I've seen.
You might be wondering how it differs from Daily Microfoliant? Whilst the two products are similar in feel/texture/use, they are quite different products. Daily Microfoliant is a gentle enzyme and beta hydroxy acid exfoliant which helps break down congestion in your pores. Daily Superfoliant contains alpha hydroxy acids to smooth the skin, but its main function is to fight pollution-related skin damage and related ageing. Daily Microfoliant is like a general polisher, whereas Daily Superfoliant is more heavy duty and is aimed at those with "age concerns".
Launches on 6 March 2017 and retails for R1,180.00/75g. Please note that it is not recommended for users of medically-prescribed exfoliation products.
The skin around the eye orbit is the thinnest on the human body, and has fewer oil glands than the rest of the face. This makes the area more susceptible to environmental factors, which, when combined with frequent movements like smiling or squinting, lead to fine lines and wrinkles. To compound the issue, our skin thins as we age, and collagen and elastin reserves start to deplete, resulting in puffiness, darkness, sagging, wrinkles…all that good stuff! In order to address these concerns, Dermalogica has created Age Reversal Eye Complex, an eye cream which contains microencapsulated* retinol, microencapsulated niacinamide, and a unique firming complex.
(*when an ingredient has been microencapusulated, it means it has been stabilized, thereby preserving its potency and ensuring maximum delivery to the deeper layers of the skin.)
Microencapsulated retinol (0.1%): as you know, this skincare superhero significantly restores the structural integrity of the skin, accelerates cell turnover and renewal, stimulates collagen and elastin production, and improves epidermal thickness. This ingredient ensures that skin appears plumper, fuller and smoother, with fewer wrinkles.
Microencapsulated niacinamide: Antioxidant Vitamin B3 controls inflammation, reduces the appearance of dark under-eye circles due to hyperpigmentation, inhibits glycation (the process in which sugar molecules react with proteins such as collagen and produce harmful molecules that weaken skin, resulting in fine lines and wrinkles), and reduces trans-epidermal water loss.
Age Reversal Firming Complex: this exclusive formula strengthens collagen, firms and hydrates tissues, stimulates epidermal cell renewal and softens appearance of wrinkles.
As the formula is highly active, Dermalogica recommends using it on alternate nights for the first two weeks as skin builds up a tolerance to the retinol. You can then build up to applying it nightly as your skin acclimates. As my skin is so super-sensitive to retinol (at first I tried using it on alternate nights, but my skin flared up), I have been using it twice a week only, and it appears to be working well. I must say, I really look forward to using it on my allocated nights because it's one of those products that really brings me joy, you know? The soft balmy texture feels so comforting on my skin, and I rest easy in the knowledge that those lovely active ingredients are working hard to improve the condition of my skin while I slumber.
Launches on 6 March 2017 and retails for R990.00/15ml
(Just out of interest, I have been alternating Age Reversal Eye Complex with the Avène YsthéAL Eye and Lip Contour [see below] and my beloved Environ Ionzyme C-Quence Eye Gel. Obviously I am not advocating that you need three separate eye creams, that would be madness. I only use that many because I have them at my disposal).
You guys. I don't know what's been going on with my skin recently, but I have had about 7 (I'm not exaggerating – Julia has photo evidence) enormous, sore pimples over the past two months. They have been located either on my chin, or on my lip line/corners of my mouth, and they have all required extensive squeezing (I refuse to walk around with a ginormous whitehead, it's just gross). As a result, I've been left with some scarring that I wanted to get rid of ASAP! What I needed was a product to help prevent the blemishes from coming to the surface in the first place, whilst simultaneously healing the existing scars. A trusted family aesthetician recommended Lamelle's Clarity Active Control, which contains their patented RA technology to increase cell turnover and improve blackhead/whitehead clearance, together with a combination of growth factors to accelerate the healing process. It also includes a combination of hydrating ingredients to keep the skin moisturised and to help support your barrier function.
In the relatively short time that I've been using this, I have seen a huge improvement in my scarring – most of the spots have faded almost completely, which is impressive. The texture of the gel is nice and light, and it absorbs into the skin quickly, so you can apply other products (and makeup) on top with ease. I have been using it morning and evening.
Retails for R305.00/75ml
Jules reviewed this one as she has oilier/combination skin:
The latest extension to the DayWear range at Estée Lauder is this oil-controlling gel-cream that is designed to minimise shine throughout the day. It has that fresh, signature DayWear cucumber scent which I really love, and is extremely lightweight without feeling insubstantial. Having tested it with and without makeup this week, I can tell you that it 100% lives up to its claims – it is astonishingly effective at keeping the skin matte throughout the day. I've never used anything that worked this well at battling shine. The downside is that it isn't hydrating enough for me, so even with my usual hyaluronic acid serum layered underneath, my skin started to feel a bit prickly (a red flag for dehydration) by the end of the second day of use. The problem is that, when my skin gets dehydrated, it starts to over-produce oil and the best mattifying cream in the world isn't going to help with that. So although this won't be replacing my daily moisturiser of choice, I can highly recommend it for those of you with oily skin that isn't particularly dehydrated.
Retails for R515/30ml
This is just so lovely. I had my reservations after my experience with the PhysioLift Eye Cream (it pilled terribly under makeup), but the YsthéAL Eye and Lip Contour has restored my faith! This cream contains a combination of active ingredients, including:
Retinaldehyde: an anti-aging ingredient which boosts cellular activity in the skin. 

G.G.O.: increases the efficacy of Retinaldehyde and protects the skin's elastins, restoring tone and fullness to the skin.

Pre-Tocopheryl: a powerful anti-oxidizing agent, which forms a protective shield against the harmful effects of free radicals.

Avène Thermal Spring Water: soothes the skin.
The texture is light and creamy and keeps the under eye area really hydrated and bouncy. It's also suitable for all skin types (of course) and makes a fantastic base for makeup. In fact, I used it on a bridal party over the weekend and it worked like a charm on all of the ladies. I find that my concealer stays looking fresh all day, and doesn't settle into those pesky fine lines that have set up camp under my eyes.
Disclaimers: It contains rather a large quantity of mineral oil, so if you're very anti that, then bear it in mind (I'm not that fussed about it). I have not been using it around my lips due to the aforementioned pimple situation – I thought it best to keep product usage on that area to an absolute minimum until normal skin function has been restored.
Retails for R349.95/15ml
*PR Samples