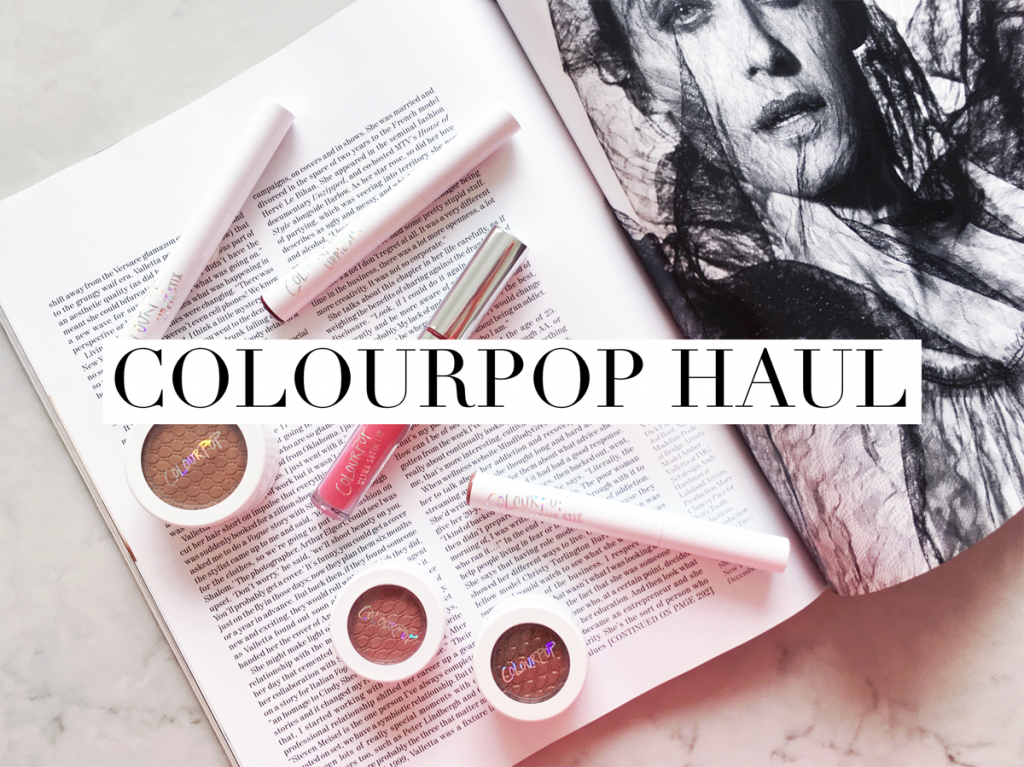 Well, I did warn you. As you'll know if you watched my ColourPop Unboxing video, I was thrilled with all of my purchases and have been dying to order more. A recent promotion offering free international delivery* was all the incentive I needed so here's what I bought the second time around: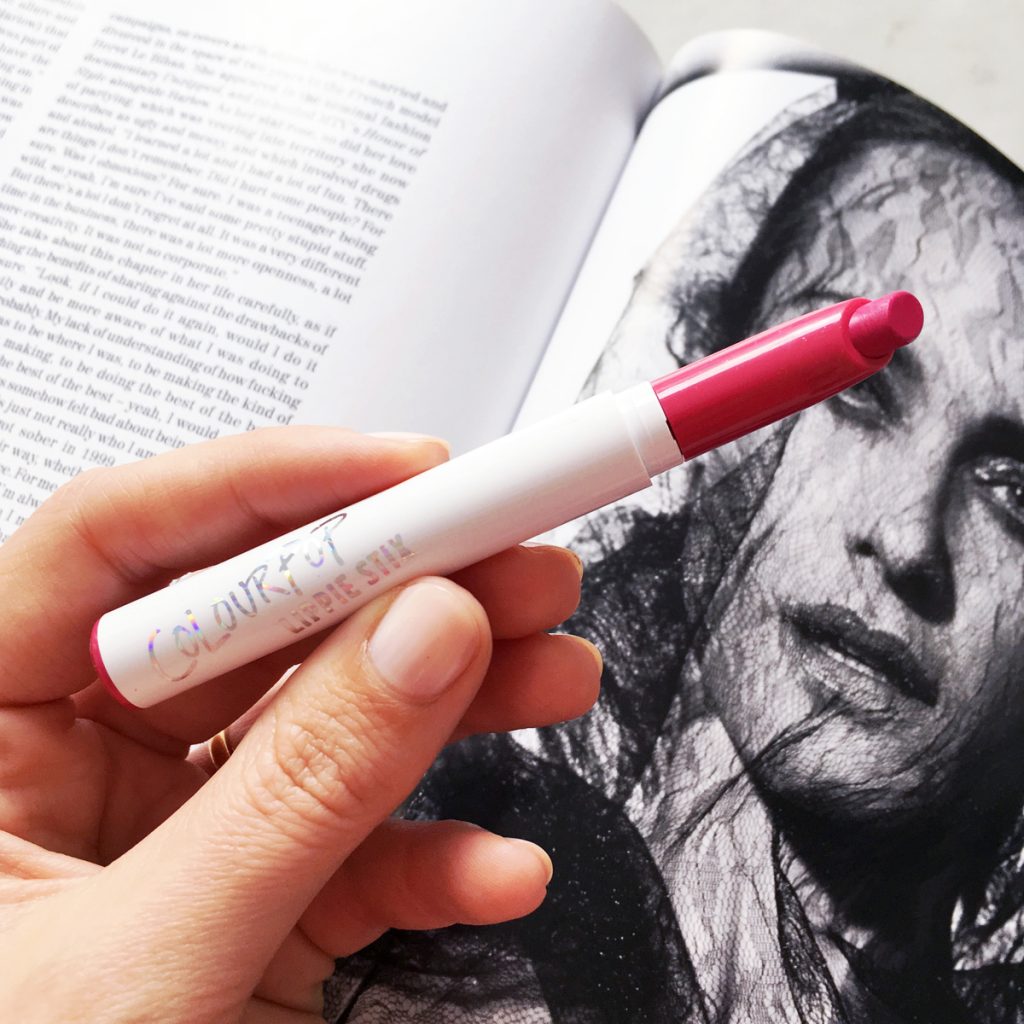 I am nothing if not predictable with my lipstick shade choices. If I'm not buying a cool-toned fuschia or purple, then it's a coral or a nude. I have the same shade 100 times over in my collection but THEY'RE ALL TOTALLY DIFFERENT. Poppin' is a dreamy matte magenta lipstick that is just the kind of thing I like to wear with luminous skin and just a slick of mascara, also known as "can't be bothered to wear eyeshadow" makeup. A gorgeous, bright lipstick creates an excellent distraction from the fact that you haven't spent much time doing your face, and you tend to get lots of compliments too. Win, win.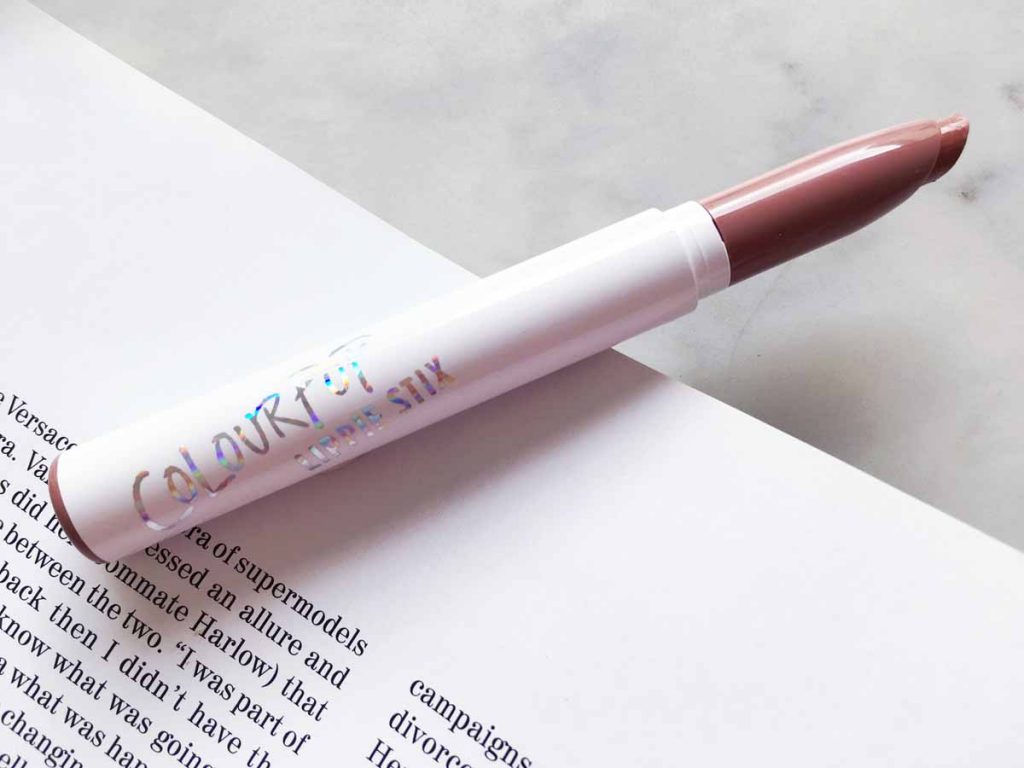 See what I mean about the shade choices? Last time I ordered "Oh Snap" which I loved but was a little bit pale for me, so this time I was looking for a colour that was a similar tone but a bit darker. If you compare them on the website, they look totally different – "Oh Snap" is a light, pinky nude, while "Aquarius" is much more of a nutty nude. In real life however, they are basically identical! It's just one of those things when you can't swatch a physical sample before buying, and luckily they're affordable enough that I'm not too annoyed about it. On the upside, "Oh Snap" is matte and "Aquarius" is a creme finish so at least there's that! 😉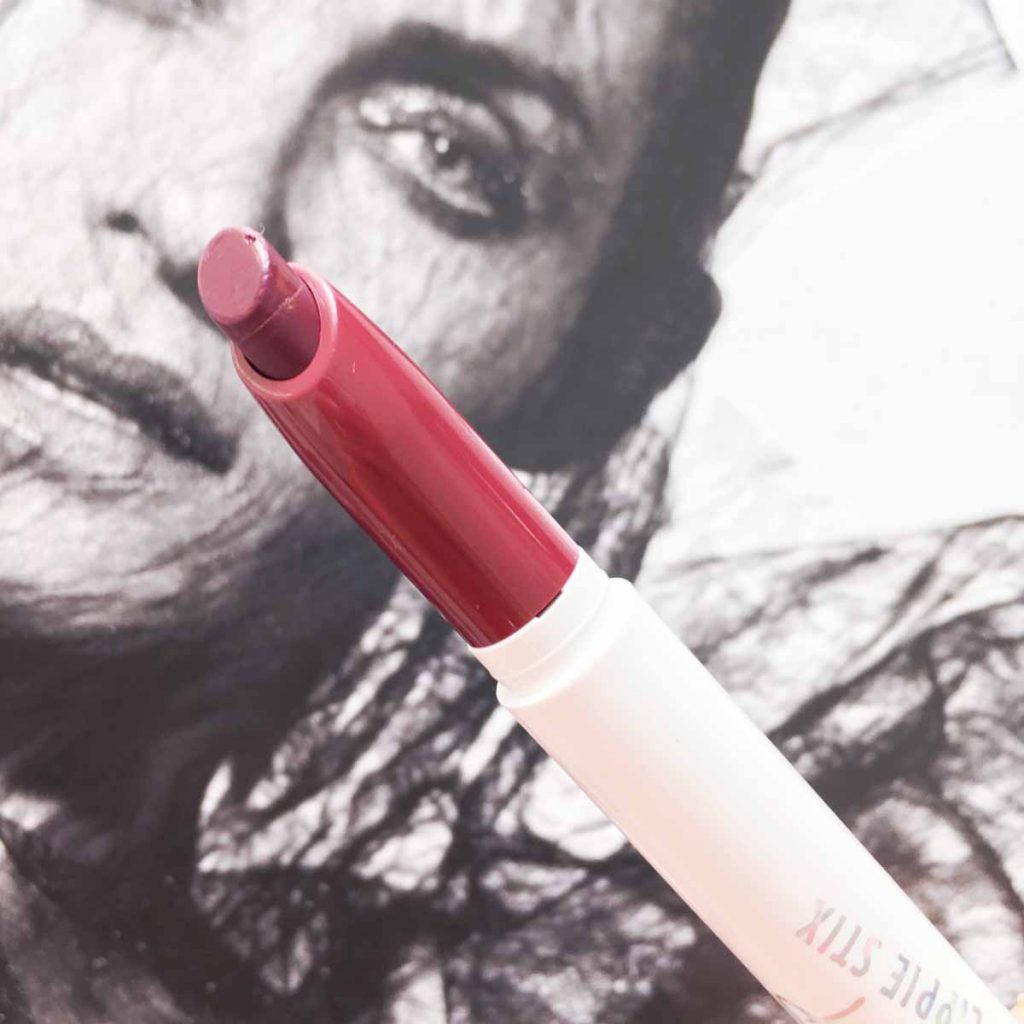 Oh how I love purple lipstick! It suits my skin tone perfectly, makes my teeth look really white and creates the perfect statement lip without being a predictable shade of red. It can be quite high maintenance though, as the rich colour requires careful application and lots of attention throughout the day. For this reason, I chose "Tiger", a bright plummy shade, because it's sheer, so it's much, much easier to wear and doesn't require nearly as much commitment. I don't have to execute the perfect lip line, worry about getting it on my teeth or check it after every mouthful of food. This is the ultimate lip product if you want the gain without the pain.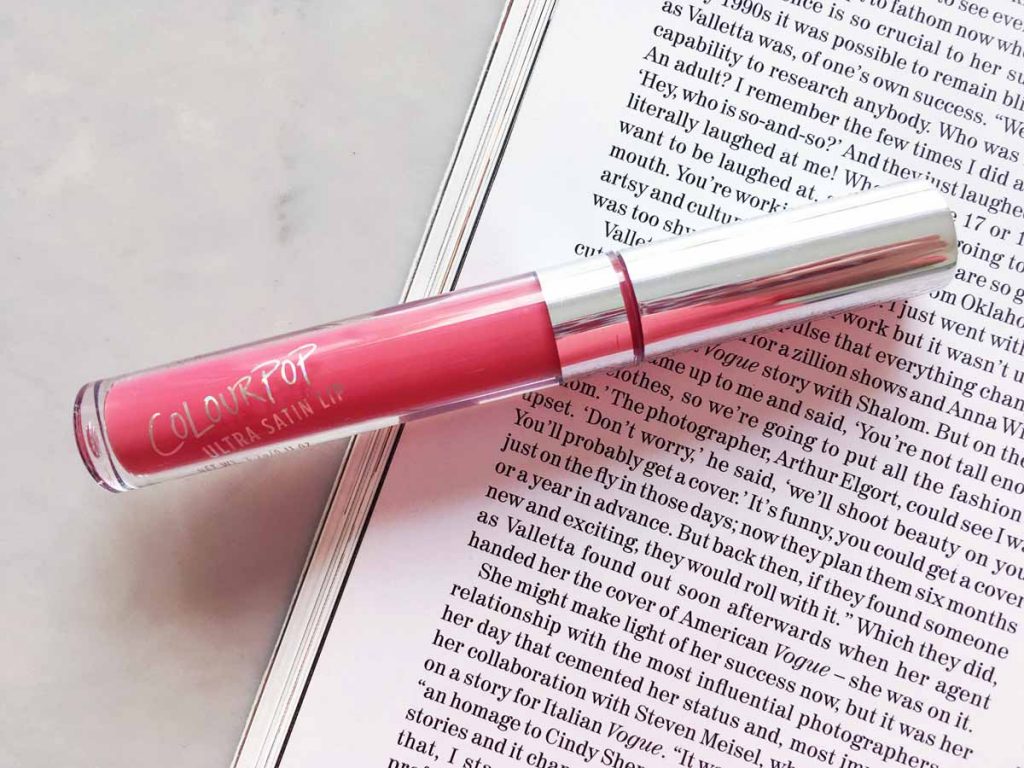 I must have spent hours on the site and browsing swatch photos on Google Images, trying to decide which liquid lipstick to buy. I knew I wanted an Ultra Satin formula (the Ultra Mattes are apparently insanely drying and uncomfortable) but picking a shade that I'd get a lot of use out of was seriously tricky. I eventually settled on this warm, coral-pink and although I was concerned it would be super bright, it's actually not as neon as I expected. Besides being a gorgeous colour, I also find it to be very long-wearing. I wore it to dinner the other night and it wore extremely well through lots of champagne (what's new, Julia) and nine courses, and even then it required minimal touching up. I love this lipstick much more than I thought I would – you can see it on my lips in our October Favourites video.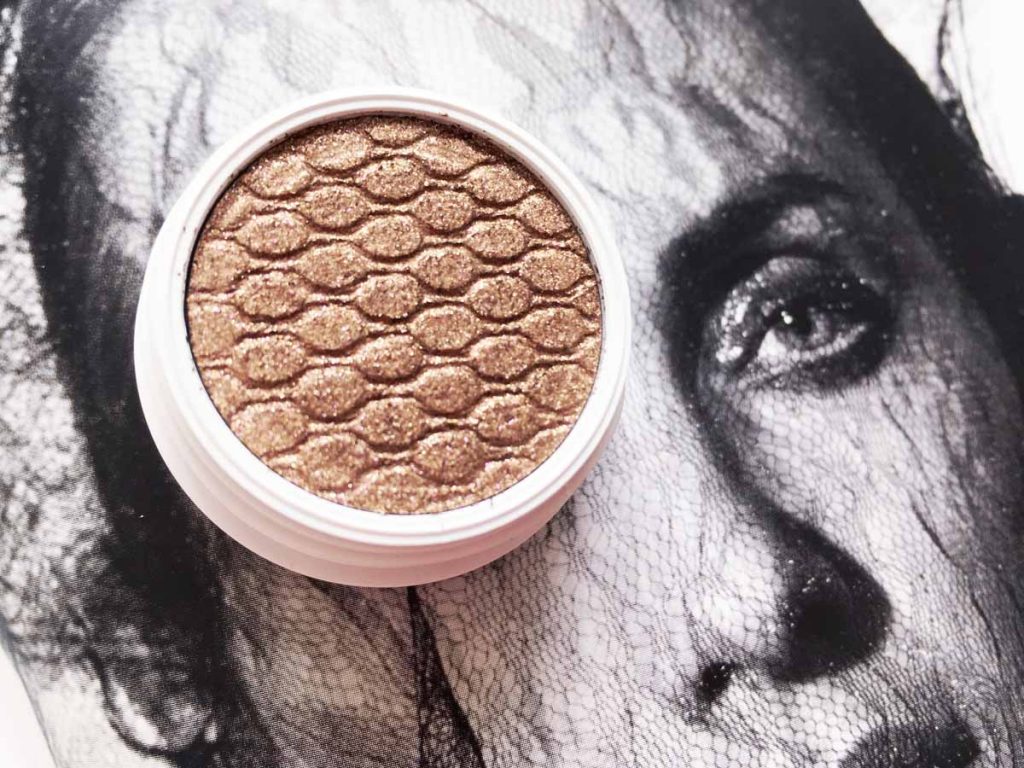 This eyeshadow was sold out the last time I placed an order so it was the first thing to go into my basket this time around. The brand describes the colour as "warm bronze with tons of gold and multi coloured glitter in a metallic finish", and we all know I'm partial to a bit of sparkle, especially at this time of year. I especially love cream shadows that you can throw on with some eyeliner for an instant smoky eye (like the Maybelline Colour Tattoo in "On and On Bronze") and this strikes me as that kind of product. I haven't tested it properly yet but you can see good close-ups, swatches and reviews on Temptalia here.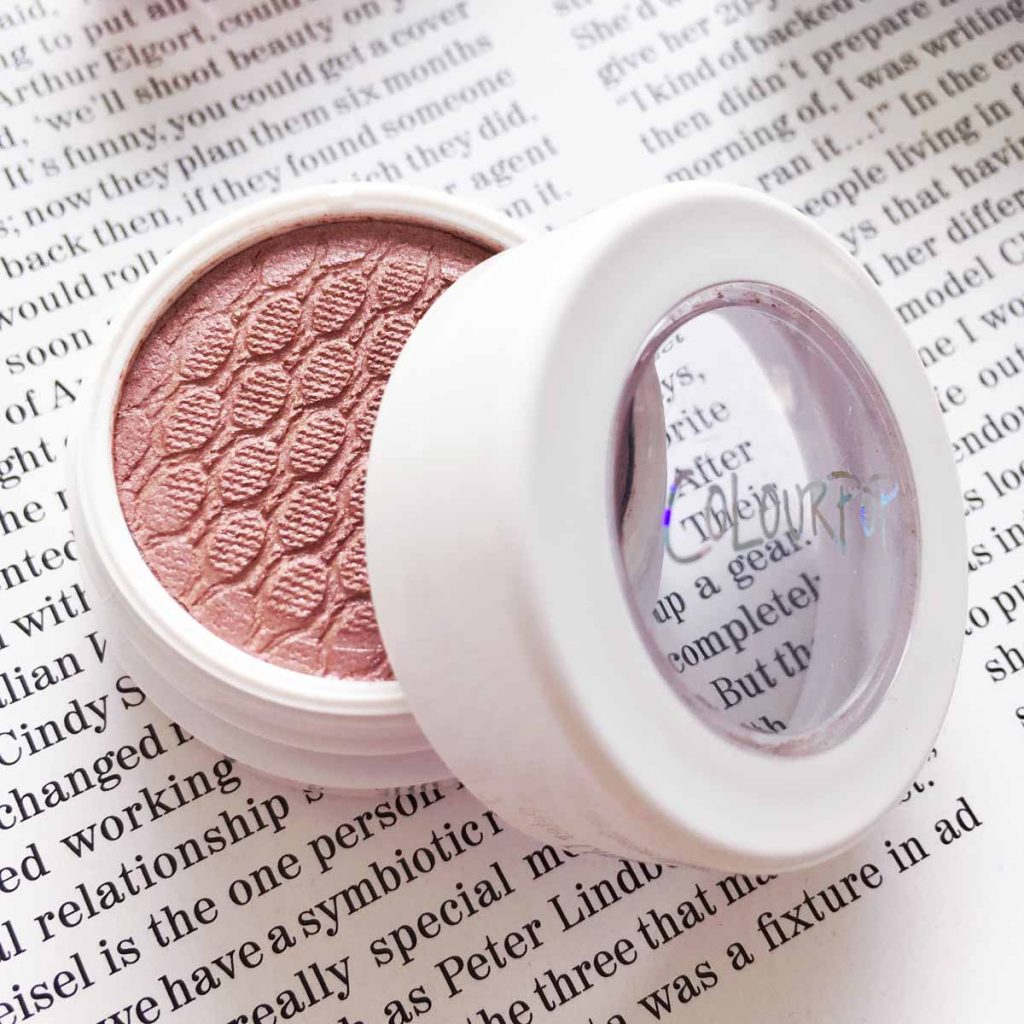 If I hadn't seen this eyeshadow in action in this KathleenLights video then I would never have even clicked on it because the photo on the site makes it look pretty damn dull. To be fair, it's not meant to be a high-impact shadow but it's so much more complex than it appears in the brand's photo, or even in person. On Kathleen, it comes across like MAC Groundwork's more sheeny, rosy-toned sister and it struck me as a potentially very useful everyday eyeshadow. As I've mentioned, I love to put a single wash of colour all over the lid when I don't have time for more complex eyeshadow looks, and I think that's how I'm going to get the most use out of this one.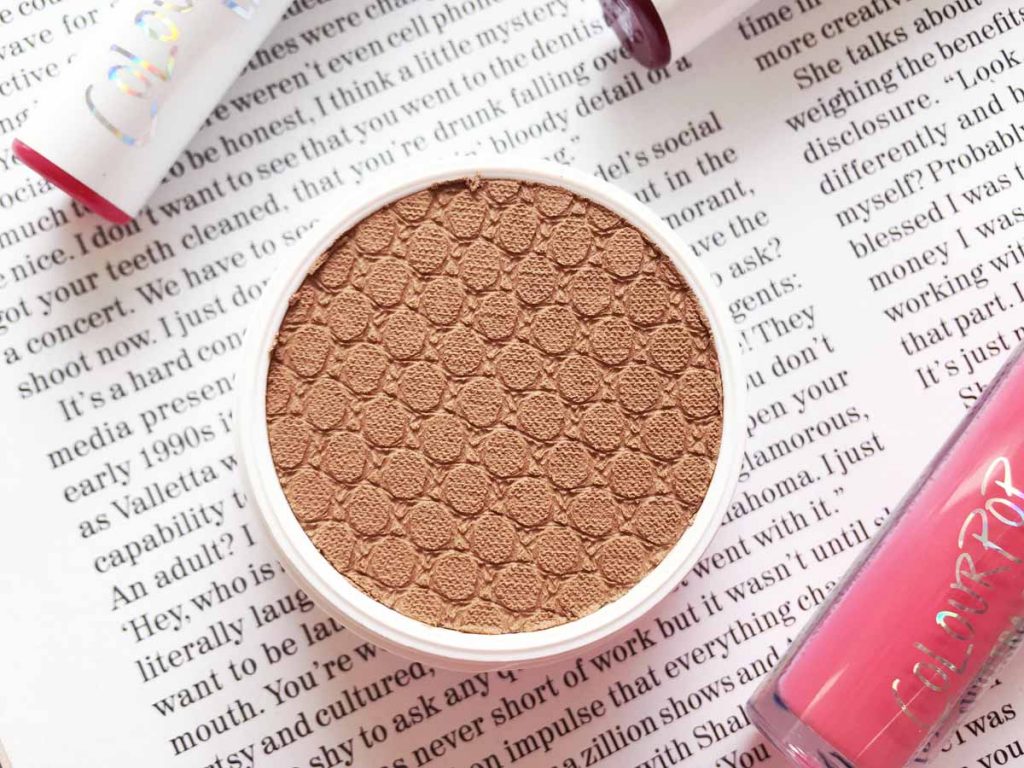 You know how I adore a matte bronzer and I can quite literally never have enough of them. ColourPop has four different matte bronzers in this range, and although this shade is recommended for fair-light skin (I'm more medium-golden), it just seemed to have the tone I was looking for. I'm expecting it to be quite subtle on me but for days when I don't want to wear too much makeup, it might be perfect. I do tend to get a bit carried away with my face sometimes, and start piling on contour, bronzer, highlight and blush, and then I just start looking really over-done. Face products that are more subtle help to avoid this issue, plus I'm interested to see how the "Super Shock" formula works on the face.
SWATCHES: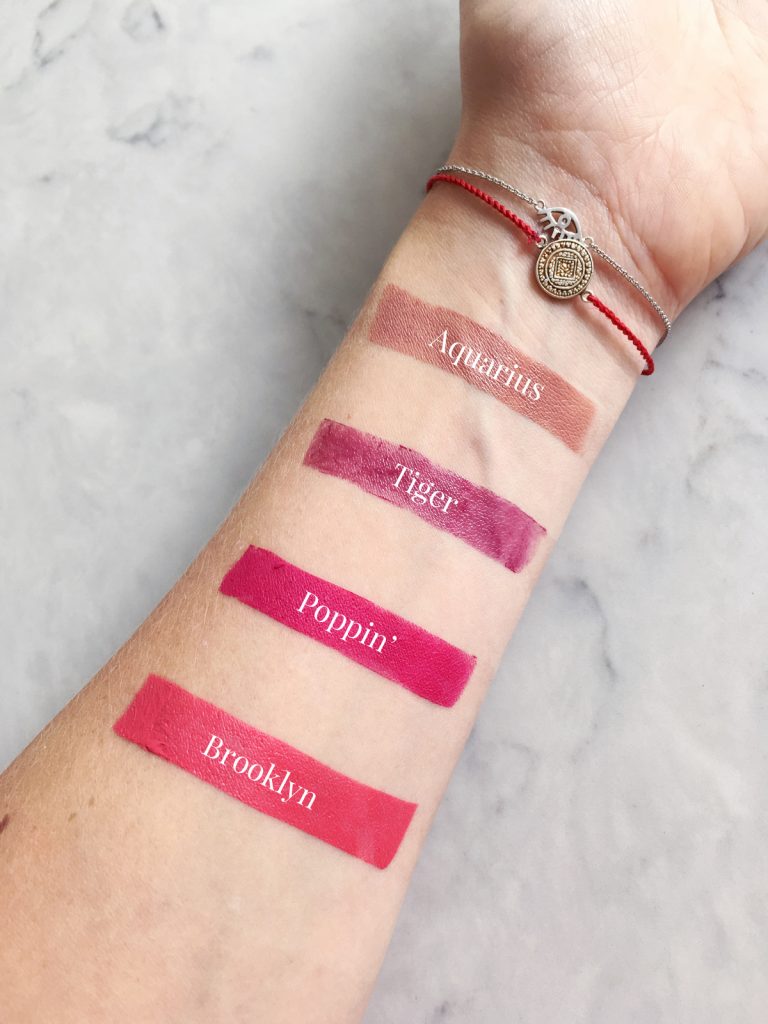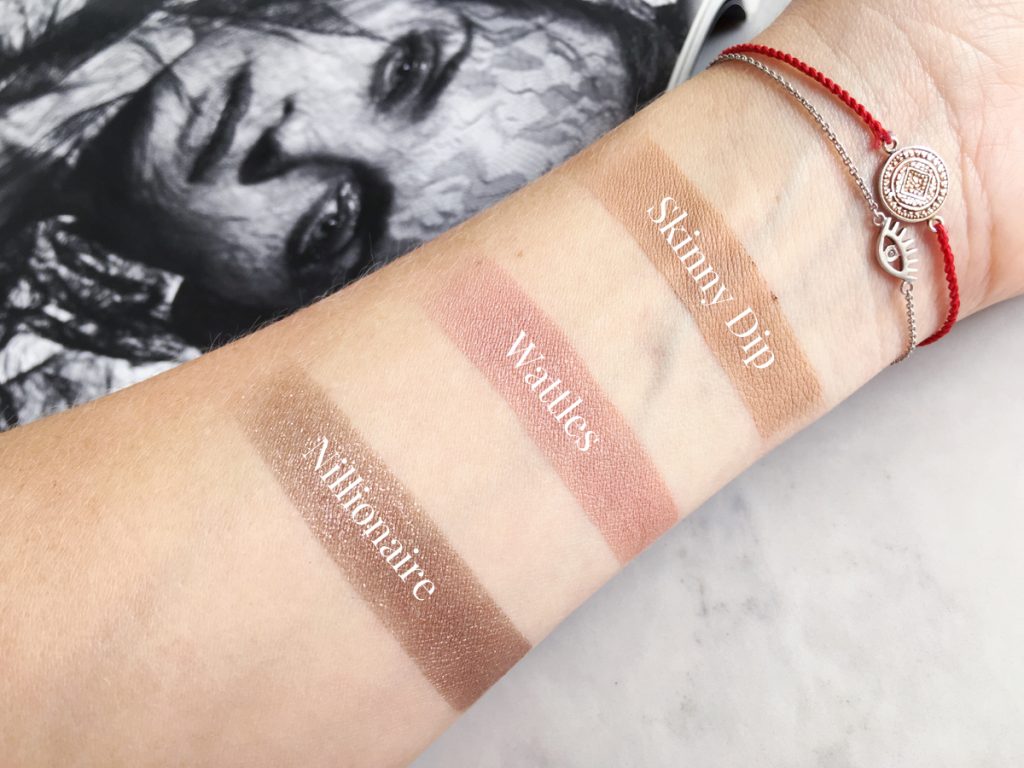 *I had the order shipped to a UK address and had to pay customs on the package before it was delivered, so it was actually cheaper to use Amarex and ship it to SA like I did before. Having said that, the application of customs charges in SA seems quite random so it's luck of the draw whether you get slapped with import duties or not.  
Head over to our Instagram Stories today to see the swatches in action, and compare the Aquarius and Oh Snap Lippie Stix.