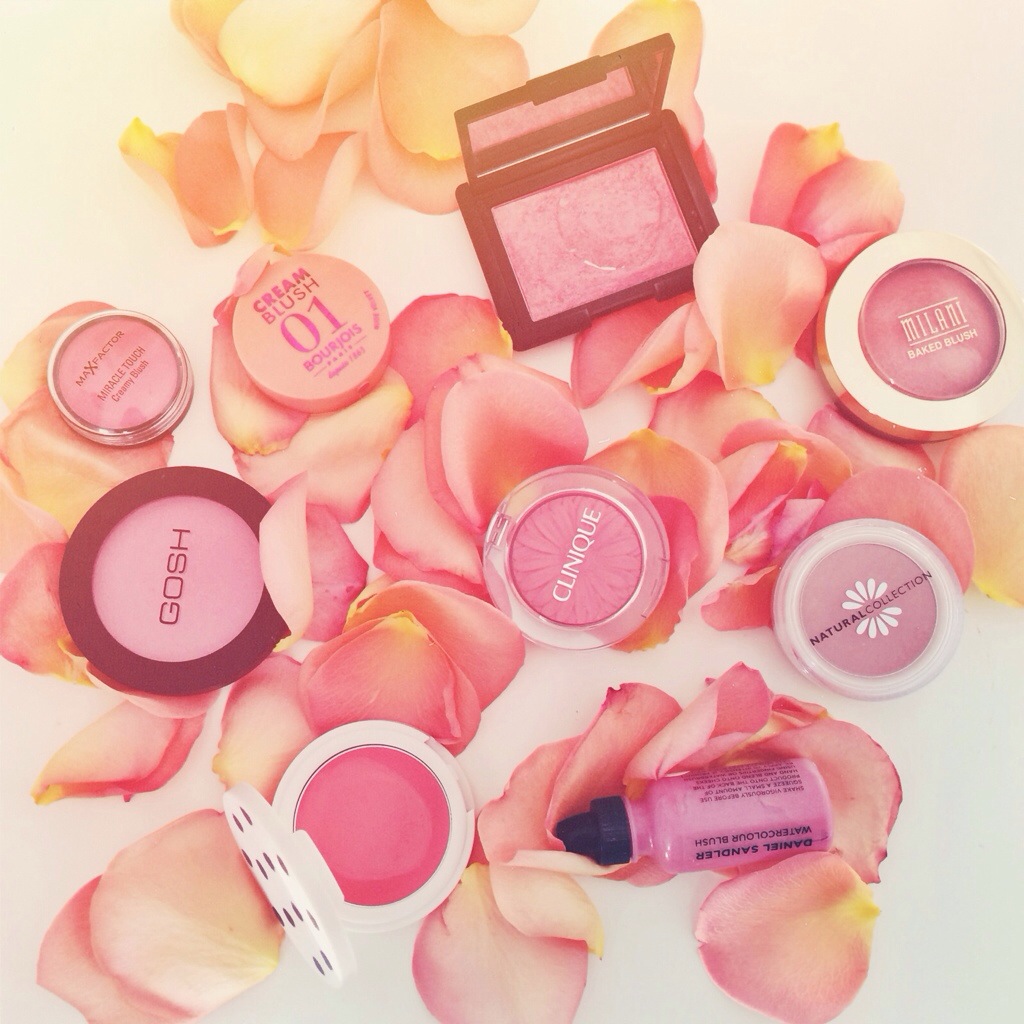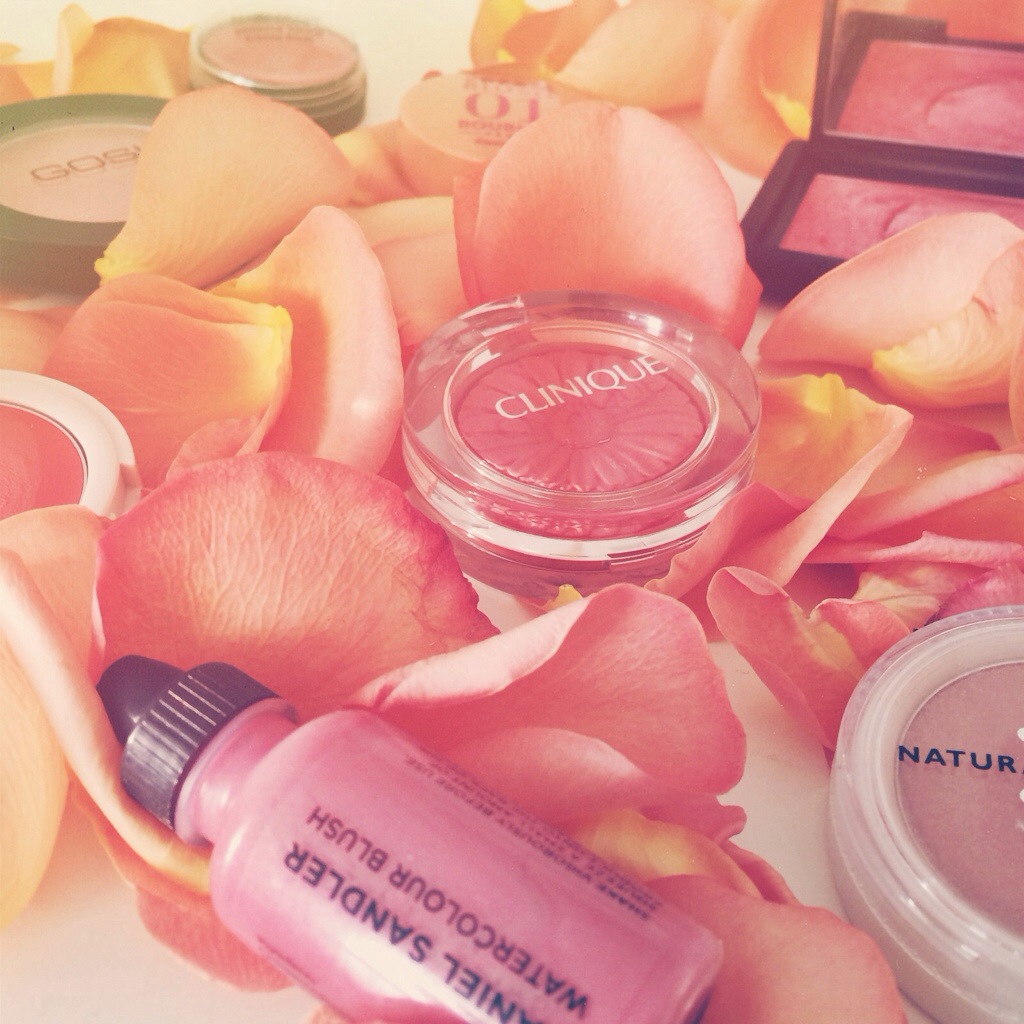 I've always loved a bit of blush – it really is one of those makeup products that can completely transform the face. It's one of the things that I will always include in my routine, no matter how basic my look is, because it brings the whole look together. My collection is fairly extensive for one medium-sized face and here are my favourites:
Powders
Perfect for blush newbies and certainly the easiest formula to use, powders are a great staple in any makeup kit. Matte, neutral shades are a great way to start, because they add some subtle colour to the face without too much brightness. They also double up as a contouring product when blended into the lower cheekbone and edge of the apple of the cheek. My favourites in this category are Natural Collection Blushed Cheeks in Peach Melba* and Benefit Box 'o Powder in Dallas*. If you want to stick to a matte or satin finish but are keen to amp things up, Clinique Cheek Pop in Peach Pop and GOSH Natural Blush in Flower Power both pack quite a punch and blend out beautifully.
On a slightly more shimmery note, NARS Orgasm* is a cult favourite that gives the skin (especially lightly tanned or medium-toned skin) a lovely summery sheen with a very flattering pinky-coral undertone. Milani Baked Blush in Luminoso* is a much warmer alternative which offers a similar effect, while Nyx Pinched is very similar to Orgasm and much cheaper.
Creams
They're a bit more tricky to get the hang of but they deliver a more skin-like finish and can be layered underneath a powder blush for extra staying power. Max Factor Miracle Touch Creamy Blush in Soft Pink* is a gorgeous shade of natural pink that leaves your cheeks looking really glowing and healthy without any shimmer. Bourjois Cream Blush in 01 Nude Velvet* is more subtle and apricot-toned, whereas Topshop Cream Blush in Head Over Heels is more of a cream-to-powder formula with a bright hit of coral.
Special Mention
Daniel Sandler Watercolour Blush* is one of the most beautiful and unusual blushes you'll ever see. It's literally as light as water but is in fact a silicone-based, oil-free formula, densely packed with pigment that smooths over your skin for a super-natural finish. I have the shade "So Pretty" which, like all the shades, is budge-proof and easy to build for a more intense effect. You also only need one drop per cheek so it will last you years and years – I LOVE it!
*Not available in South Africa. Wherever possible, I've linked to a website that will ship to SA.