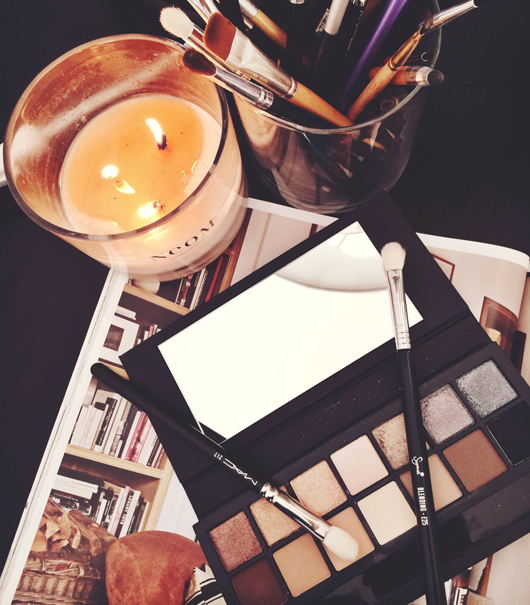 If there is one essential beauty tool for perfect eye make-up, then it is the blending brush. They are characterised by fine, densely-packed bristles and a firm but slightly fluffy oval shape. Designed to soften the edges of your eyeshadow and seamlessly blend shades together on the lid, they can also be used to buff on concealer and for precision powder placement.
It is universally acknowledged that the MAC 217 is one of the best make-up brushes in existence; certainly the best blending brush money can buy. You'll see this brush in nearly every make-up tutorial on YouTube, having its praises sung by MUAs from Tokyo to Timbuktu. It has a cult following, and for good reason – it's excellent.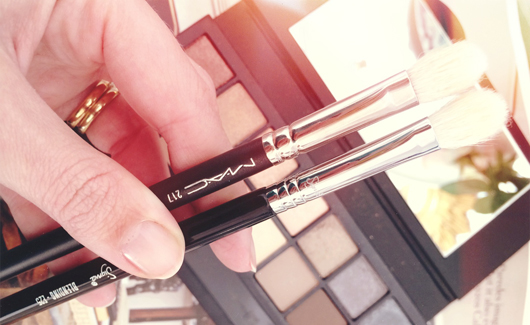 The only problem? It's hella pricey for just one little brush, even if it is a good investment. So, after seeing it pop up on a few beauty blogs, I was keen to try the Sigma E25 which is commonly referred to as a cheaper dupe for the MAC 217. I got my hands on one via Turquoise Studio, and here's the breakdown:
Both are made from natural (goat hair) bristles
Both have a wooden handle and slightly pinched ferrules (that help to create the oval shape)
The E25 is slightly longer than the 217; 16.51cm vs 17cm
The E25 is slightly softer then the 217; the latter can be ever so slightly scratchy on the eyelid
After washing, the E25 splays slightly more than the 217 but it never loses its shape too much
I haven't noticed shedding from either brush (and I use and wash them both a LOT).
Both blend eyeshadow perfectly; there is basically no difference in performance.
The MAC 217 is R265 and the Sigma E25 is R235. Sadly the price of the latter has recently shot up from R195 (I presume because of the exchange rate) which is a real shame.
So, what does it boil down to? In my opinion, the Sigma E25 does as good a job as the MAC 217 – in fact I slightly prefer it – and for (what used to be a lot) less money. No brainer, really.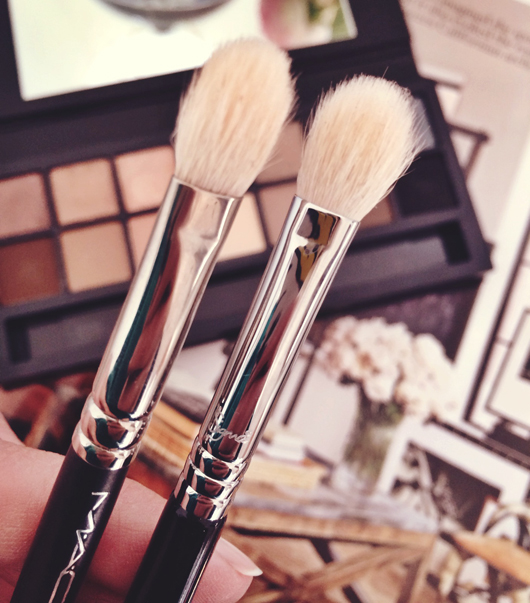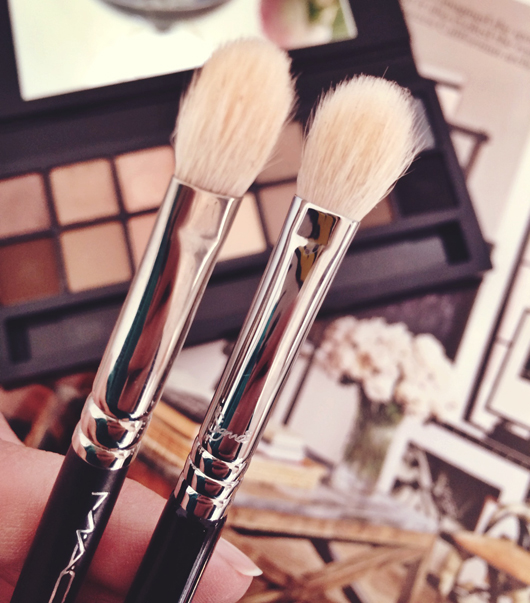 Buy the MAC 217 here and the Sigma E25 here.
P.S. I have 2 x 10% off voucher codes for any order at Turquoise Studio, valid until 30 June 2014. Leave a comment below if you want it – first come, first served.
Update: Both discount codes have now been claimed.