Sounds a bit random, right – who wants to see a pile of beat-up old makeup? Well, the idea of this post is to show you the powder products I actually use the most and offers some insight into some of my favourite makeup items that don't always make it onto the blog: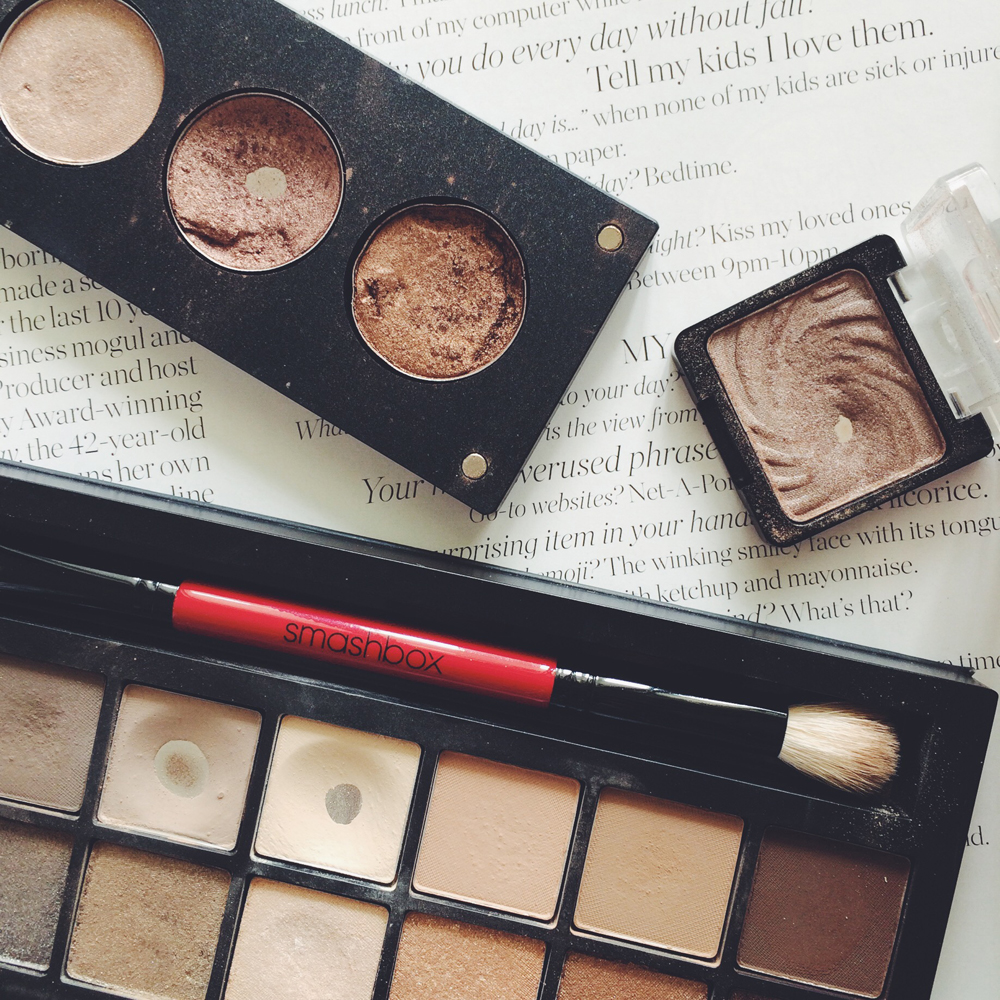 Eyeshadow
My go-to everyday eyeshadow look can be summed up with these much-loved eyeshadows. I start off with the shade M5 (matte taupe) from the Smashbox Full Exposure Palette which I blend into the crease and then I use M4 (matte vanilla) as a subtle browbone and inner-corner highlight. On the lid goes Wet n Wild Color Icon Eyeshadow in E252B Nutty, which is a longtime love of mine. The colour is a frosted mid-tone brown, the formula is super soft and smooth, the pigment is rich and to top it all off it's extremely affordable. When I'm in the mood for something a bit more smokey, I break out MAC Sable, which is more of a cool bronze but with a similar metallic finish.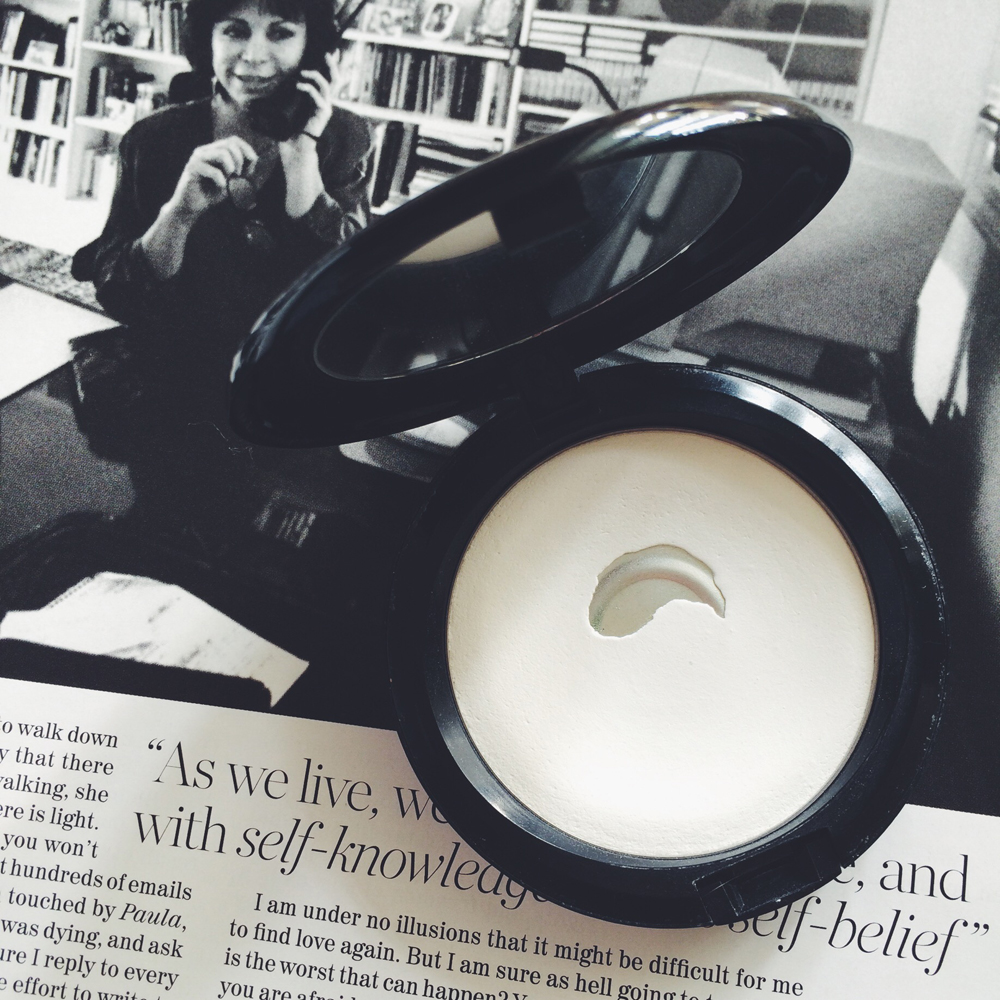 Face powder
The MAC Prep+Prime range in general is just plain awesome. The Eye Base, the Highlighter, the Lip Primer and the Natural Radiance Base are all bestsellers for a reason, and the Transparent Finishing Powder is no exception. I currently have both the Loose and Pressed versions but the latter has been in my kit FOREVER and I use it to touch up my makeup later in the day, where as I use the loose powder to set it in the morning. It's a silky, colourless finishing powder suitable for all skin tones, it reduces shine, and minimizes the appearance of fine lines and imperfections.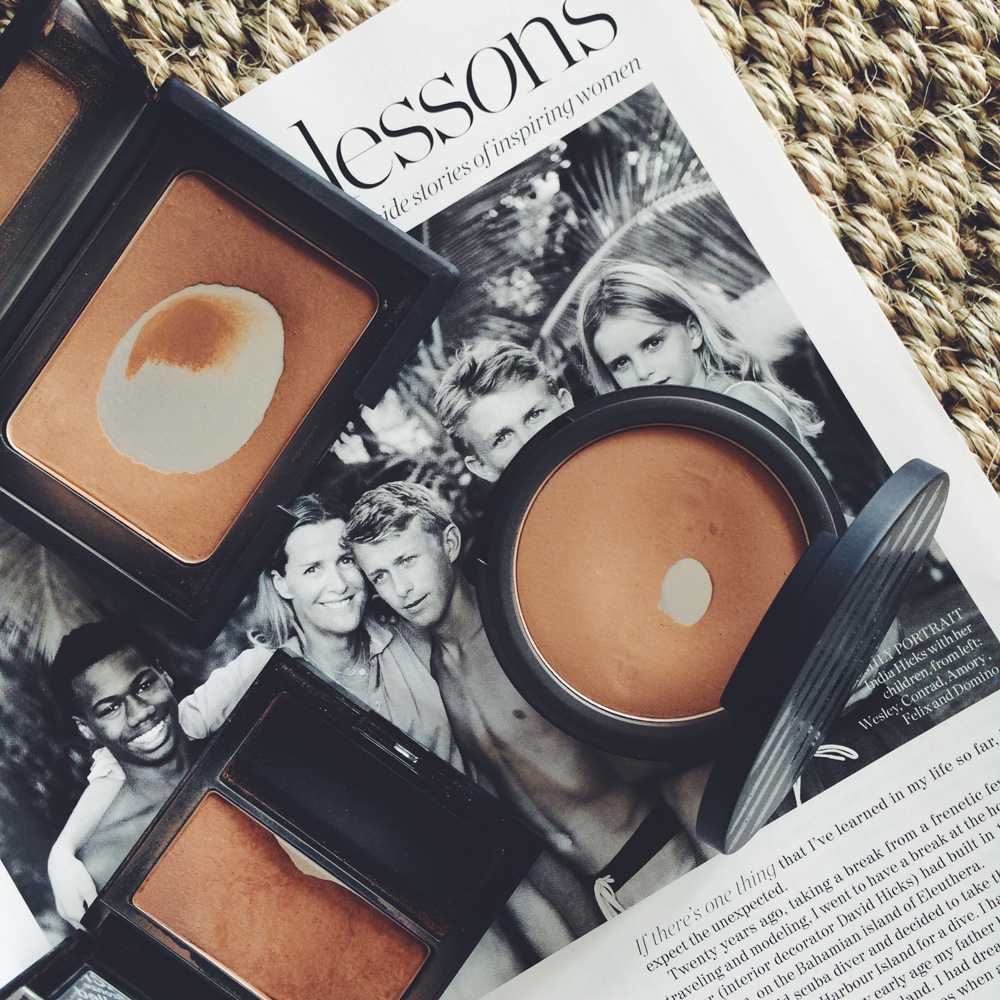 Bronzer & blush
I've hit pan on bronzers more than any other makeup product I own. If desert islands weren't inherently sunny, this would be my desert island product! For a long time NARS Laguna was my favourite but since I bought that I've since discovered a couple other bronzers that, honestly, are just as good and a fraction of the price. Revlon "Bronzilla" is a brilliant drugstore bronzer, my only frustration is that the pan is an impractical size for a typical bronzer brush. It does come with a little brush but it's tiny and basically useless – I wish they would just increase the pan size, lose the brush and adjust the price accordingly. My current and probably all-time favourite bronzer is "Mohawke" from Topshop, a beautiful matte powder in the perfect, neutral tone.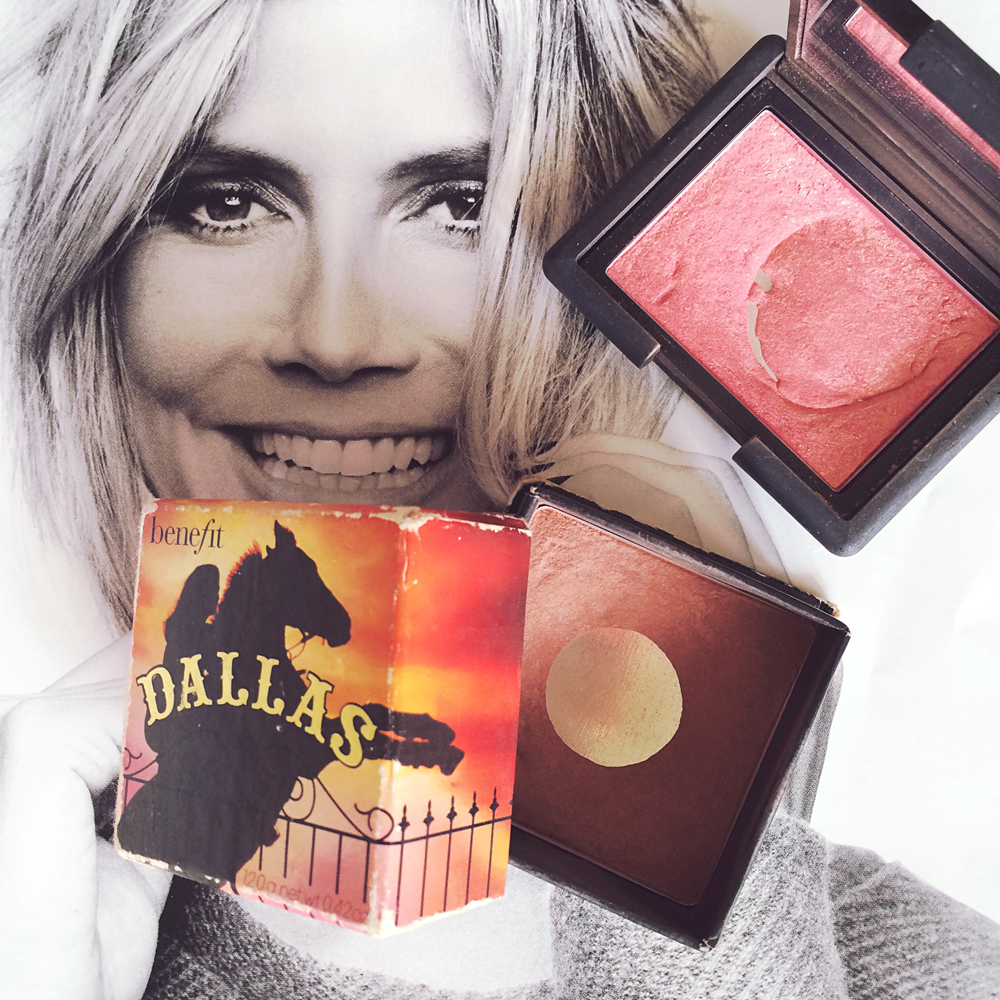 Two of my favourite blushes in the world are NARS "Orgasm" and Benefit "Dallas", although they couldn't be more different. Orgasm is a world-famous coral pink shade with peachy-gold shimmer. It's wonderfully brightening on the cheeks – I wore it on my wedding day mixed with Benefit "Coralista" – and flattering on almost any skin tone, giving the skin a hint of colour, warmth, and subtle glow. Dallas, on the other hand, bridges the gap between blush and bronzer. The colour is a rosy brown and Benefit describes the effect as "sunkissed radiance" which I think is completely accurate. It's what I would call a sculptural blush; it warms up the face and acts as a contour shade, slimming the face and sharpening the cheekbones.
Which of your powder products get the most love? Do we have any favourites in common?