With the arrival of Easter Weekend came the much cooler weather in Cape Town, much to my disappointment. I'm a summer girl through and through but as much as I despise autumn and winter, it does give me the opportunity to introduce some new products into my beauty routine. Here are the items that will be getting some more use over the next few months: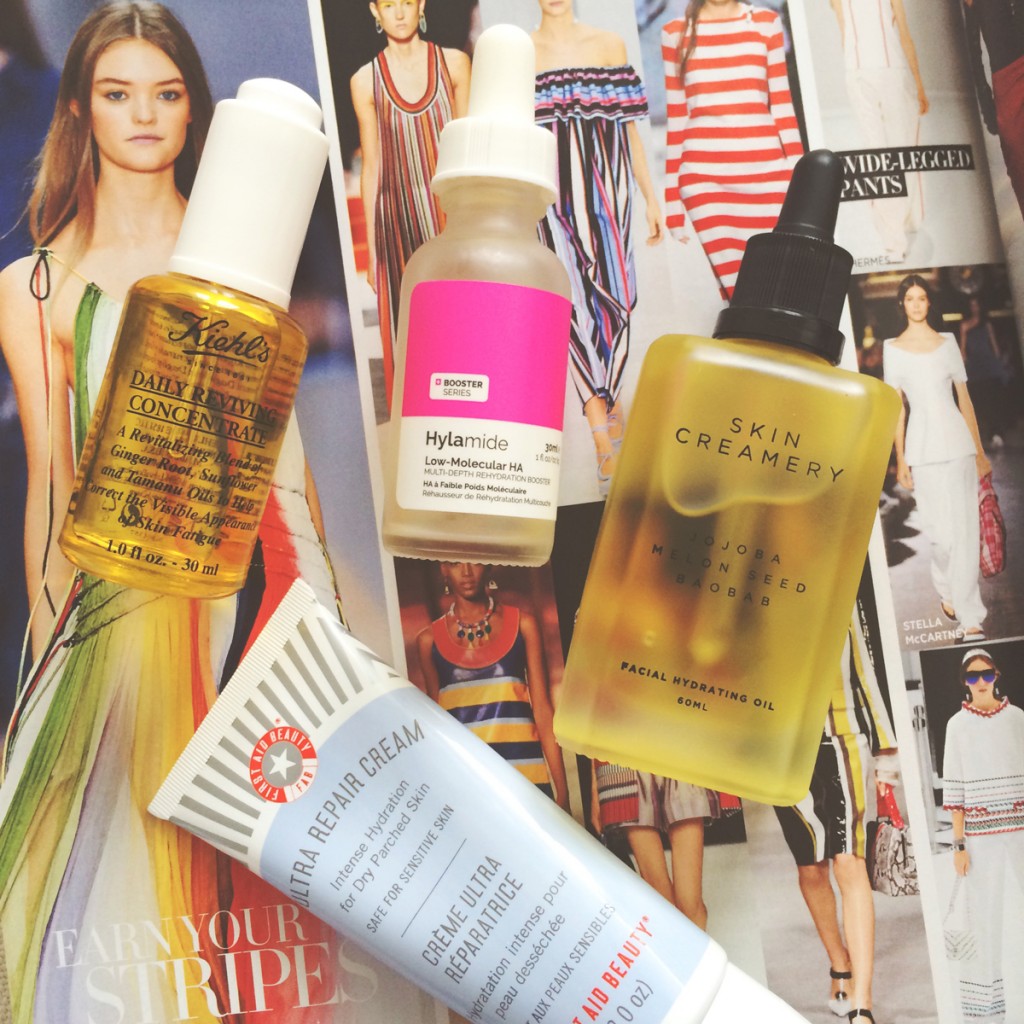 Skin
My face is already starting to show signs of worse-than-usual dehydration so I'm upping my skincare game to include more hyaluronic acid, glycerin and other humectants, as well as hydrating oils. I have a shelf full of serums that promise to plump up my skin, and one I've been enjoying recently is Hylamide Low-Molecular HA Booster which I bought in the UK. It contains five forms of hyaluronic acid compounds with varying molecular weights to help hydrate the skin on multiple levels, and layers nicely underneath my moisturiser of choice (First Aid Beauty Ultra Repair Cream).
When the mercury starts to drop, the dehydration really starts to flare up on the lower half on my face and my skin needs extra TLC in the form of a lightweight but hydrating oil. I find the best way to incorporate this into my routine without clogging up my oily T-zone is mixing a drop of oil into my moisturiser, rather than layering them on the skin. Try something like the Skin Creamery Facial Hydrating Oil or Kiehl's Daily Reviving Concentrate which are both lovely and light.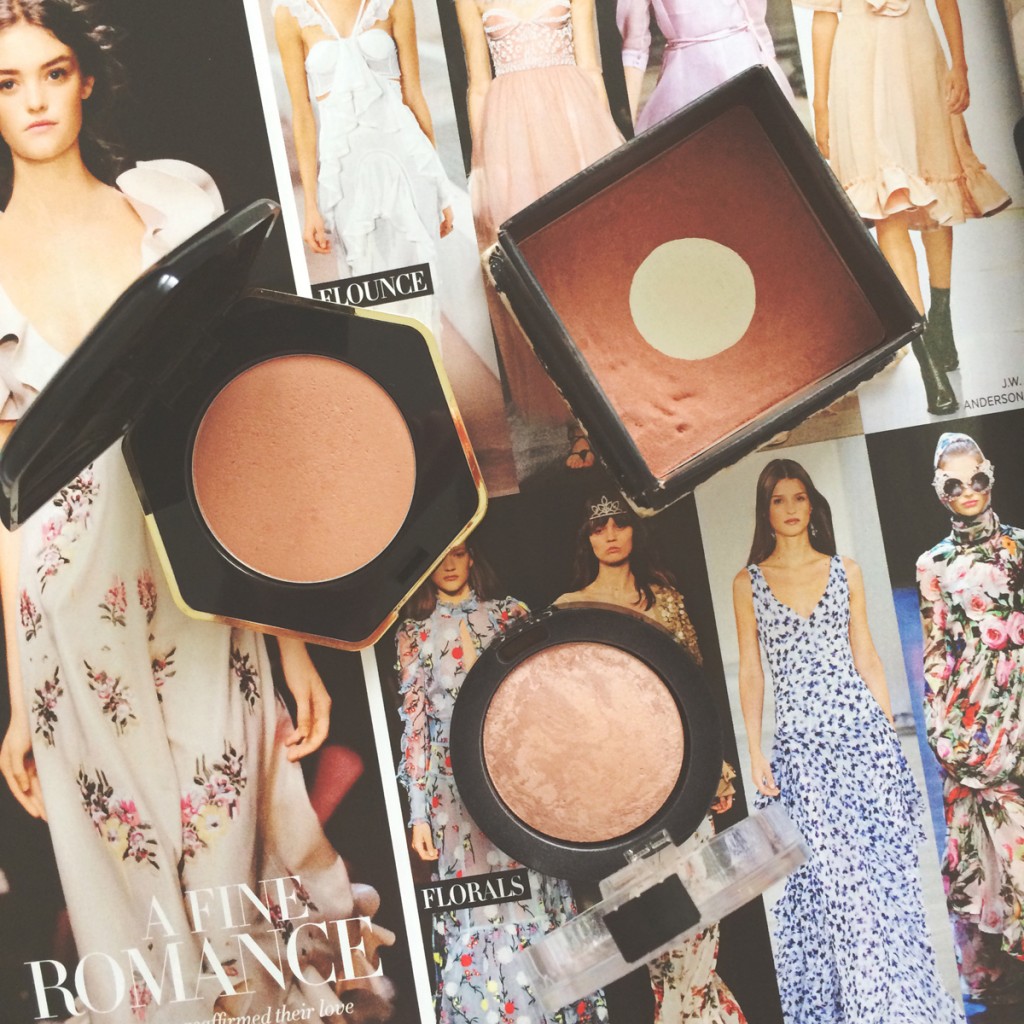 Makeup
I spend all summer piling on bronze, gold and peachy tones so come autumn, I tend to gravitate towards the richer, more matte colours in my makeup stash. Cheeks and lips are the easiest way to update your look and by far my favourite cool weather blush is the Max Factor Creme Puff Blush in "Nude Mauve" (an excellent alternative to the Hourglass "Mood Exposure" Ambient Lighting Blush). Benefit "Dallas" is an all time favourite as you will know, but a more recent love is one I picked up from H&M; "Tawny Peach" is a smooth, matte, muted melon shade that's really soft and subtle. It's really neutral, kind of a "no blush blush" so perfect for those who don't like too much colour or want a more natural effect.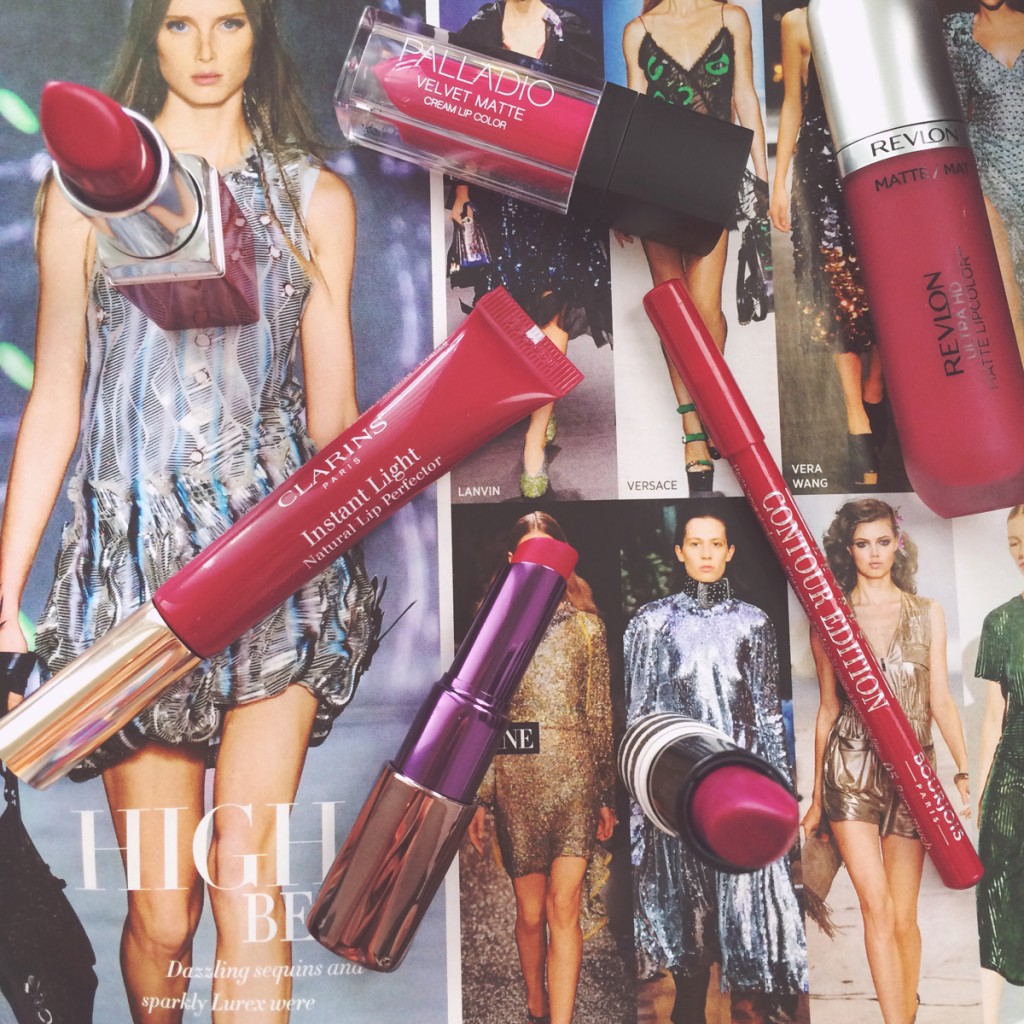 Purple lips are my Kryptonite – I am a complete sucker for any shade of violet, plum, magenta or berry, so these colours pretty much sum up my winter lip wardrobe. Some current favourites include Clinique "Raspberry Pop", Topshop "The Damned" (which both pair well with the Bourjois Contour Edition Lip Pencil in "Berry Much" which I also love), Urban Decay "Jilted", Palladio Velvet Matte Cream Lip Color in "Plush" and a new discovery, the Revlon Ultra HD Matte Lip Colour in "Addiction". If you're after something a little less opaque, then I can highly recommend the Clarins Instant Light Natural Lip Perfector in "08 Plum Shimmer", which is the latest addition to their stunning range of moisturising sheer tinted balms (launching 18 April).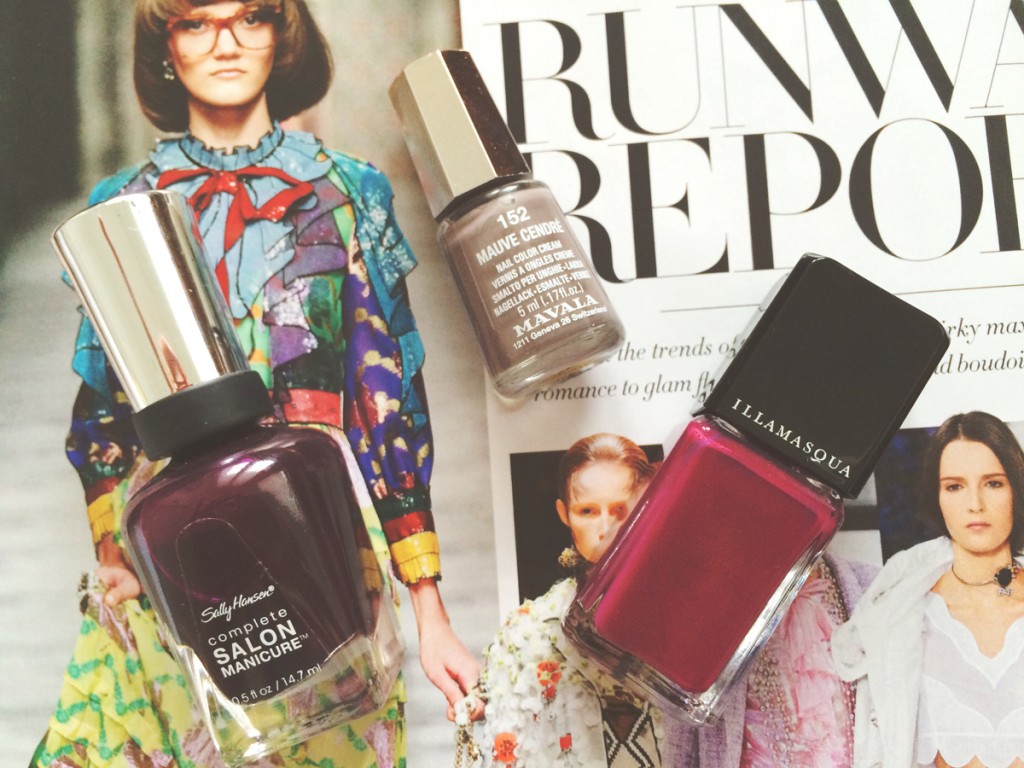 Nails
The theme continues when it comes to nails. Longtime readers will know that Essie "Sole Mate" has always been my favourite dark nail polish, but my bottle recently met a sticky end (literally), so I've been wearing Sally Hansen "Pat on the Black" in its place, which is almost identical. At the moment I've got Illamasqua "Charisma" on my fingernails which is a rich, raspberry plum with a very fine red reflect. On the other end of the spectrum is Mavala "Mauve Cendre", a lilac-tinged cement colour that I tend to wear when the weather really gets dingy and I want my nails to match my mood.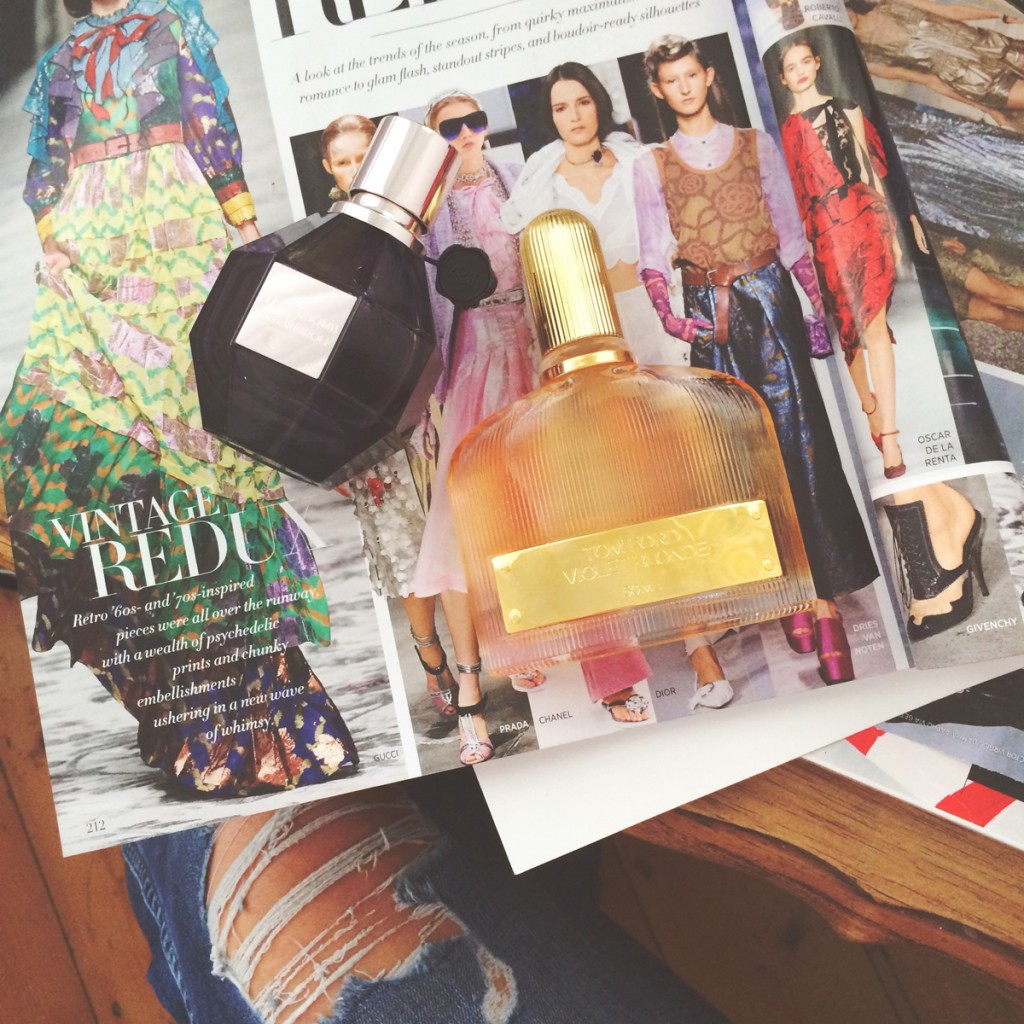 Fragrance
Tom Ford Violet Blonde is totally doing it for me at the moment, so much so that I almost think it's getting better with time – like a good wine! It's described as an "opulent" fragrance, which is a very good description because, as with many of Tom Ford's perfumes, it's very rich and heavy. It's unfortunately been discontinued but all of the other Signature scents in the line are equally intense and perfect for this time of year. Along a similar glamorous floral vein but much more wearable is Viktor & Rolf Flowerbomb Extrême which is up there with my favourite perfumes of all time.
What are you finding yourself drawn to, now that winter is coming?