This is a long overdue post, seeing as we went to London almost 2 months ago now! We filmed a video when we got home, but the microphone short-circuited, which resulted in a delightful high-pitched buzzing sound throughout…not ideal. Anyway, we thought perhaps it would be best to show you our respective top 5 purchases (to go through everything would take an age) sooner rather than later as we won't have an opportunity to film together for the next few weeks. So here we go:
Camilla's Top 5
Without a doubt, my number one purchase. RMK is the sister brand to SUQUU (both Japanese), a brand much loved by the glorious Lisa Eldridge, amongst others – you will see their Cheek Brush featured in almost every single one of her tutorials. I did a quick recce at the Selfridges SUQUU counter, but couldn't quite stomach the £85.00 price tag. The RMK version came in at a far more palatable £35.00, so I snapped it up immediately.
This brush is made from squirrel hair and is so incredibly soft, it feels like a little bunny's tail on your face. I usually find softer facial brushes a bit wishy-washy as they don't pick up enough pigment for my liking, however this brush collects the ideal amount of pigment in one swipe and applies it seamlessly to the face – I have never used anything so perfect in my life. I will definitely be asking my next UK mule to stock up on a few more of these for me, it really is worth every penny.
These two purchases were more sentimental than anything else, and if you follow us on social media then you will know why. On 1 December 2015 (World Aids Day) Jules and I got to meet some of our idols, Sali Hughes and Sam Chapman and Nic Haste from Pixiwoo, at the MAC Store in Carnaby Street! They were there applying Viva Glam lippies onto the faces of MAC lovers and, as usual, all proceeds of Viva Glam-related sales were donated to charity. We were, believe it or not, first in line – I got to sit with Sali (*swoon*) and Jules got to sit with Sam.
It was a totally surreal experience – imagine Sali Hughes touching your face…IMAGINE IT! She was as gorgeous, gracious, elegant and wonderful as I expected her to be, and I knew I couldn't leave the store without buying the products she used on me. A total dream come true.
If ever you are in London, do yourself a favour and visit Charlotte Tilbury's standalone store in Covent Garden. Actually, calling it a 'store' doesn't do it justice, because it is so much more special than that: it's more like a 1950's boudoir, filled with crystal chandeliers, feathers, plush velvet and the decadent makeup tables. It's so fabulous, you'll never want to leave.
I had been dabbling with getting the Magic Foundation, but the finish seemed a little too matte for me, for I decided to go for the Light Wonder Foundation instead. It has a lightweight texture, provides good coverage and leaves the most glorious, luminous finish. I recently did bridal makeup for a friend and I mixed some of this with Estée Lauder Double Wear Light and the result was breathtaking – luminous, perfected skin with a finish that lasts all day (and well into the next morning)!
I bought this within two hours of arriving in London! I am a huge fan of the Ambient Lighting range, and I had had my eye on one of the blushers for a very long time. I did my research, pored over the swatches, and 'Mood Exposure' always came out tops. It's a mauve-plum shade and is extremely flattering on my skin tone – it imparts a natural, healthy-looking sheen to the cheeks and it compliments almost every eyeshadow and lipstick in my collection. I use my RMK Cheek Brush to apply it, and it's a match made in makeup heaven.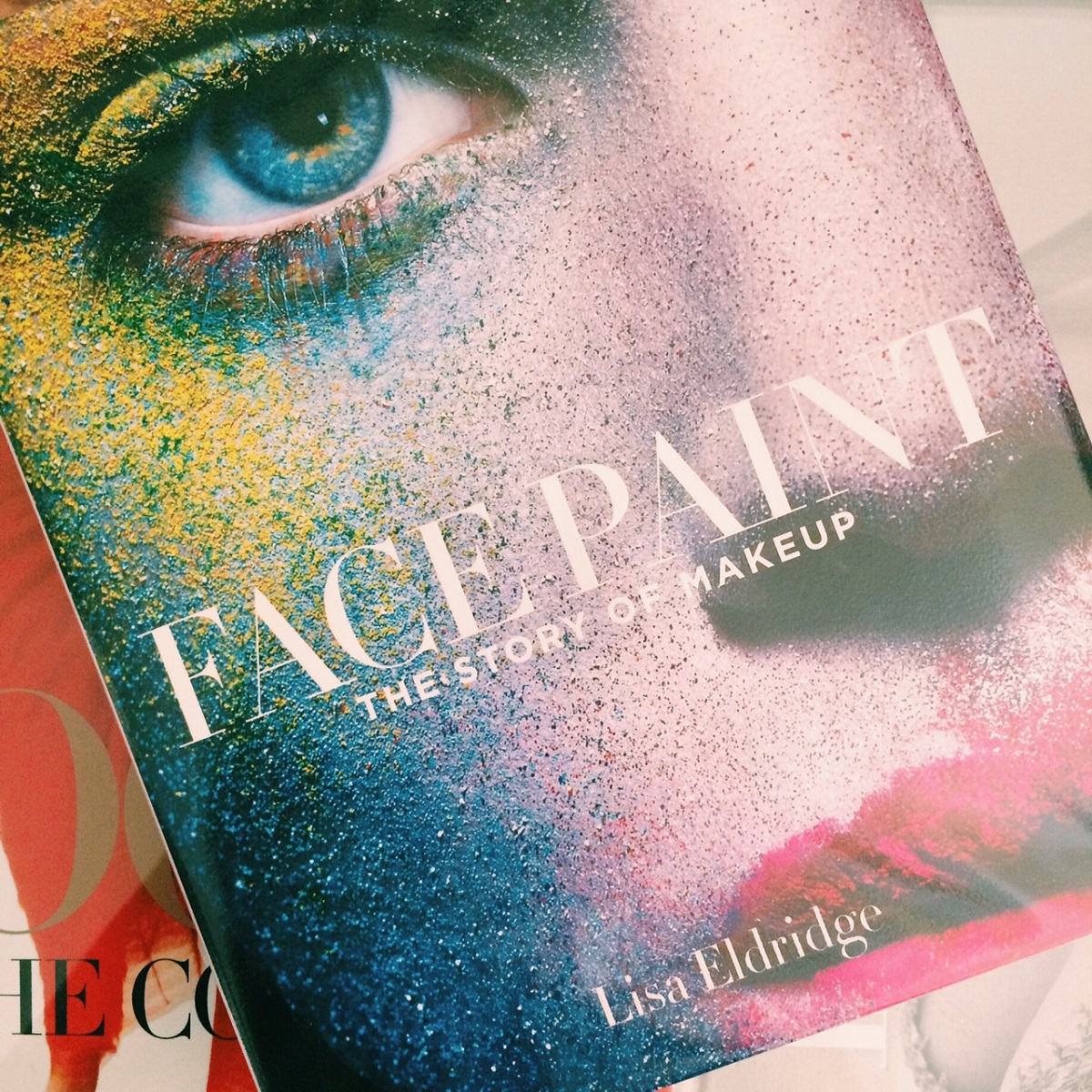 Jules and I got this for each other for Christmas, and it's epic. This is not a 'how to' book, but rather, an exploration into the history, science and industry of makeup. It is jam packed with fascinating information – I almost want to make mind-maps (remember those?!) to help me retain all of it! Learning about the development of the various ingredients used in makeup has been the most interesting for me, as I often take for granted that what I'm putting on my face won't cause me any harm, but that certainly wasn't always the case. Thanks, science!
'Face Paint' is a complete pleasure to read – a feast for the eyes and the imagination. As far as I'm concerned, this is a must-have for any makeup aficionado.
Jules' Top 5
The Pixi store off Carnaby Street is one of my favourite London beauty haunts. The windows glow invitingly, tempting you in with shelves full of minty-green packaging and gleaming bottles of Glow Tonic. Once inside, it's really difficult to decide what to buy, but I'd seen this mentioned on a few blogs and decided to give it a shot. Both Camilla and I used it that night and woke up the next day with SUPER soft, smooth skin – home run! The formula is rich in fruit and flower oils to soothe, arginine (an amino acid) to strengthen, and hyaluronic acid to plump. The one downside is that, at £18 for 30ml, I don't actually think it's great value for money. It's a VERY small amount of product (especially for a mask I think) and contains the same amount as Hydraluron, for those familiar with it, but the tube is actually much bigger and therefore partly empty inside. It's a classic case of "slack fill" (read about that here) which is something I don't appreciate as a consumer. I love using it and it's a wonderful product, but I'm not sure I'd repurchase it.
Anyone beauty lover who has spent time online in the past year has no doubt heard of Morphe. The brand has become extremely well-known over the past year for their amazing range of (very) affordable makeup and tools. I was dying to try one of their famous 35-pan eyeshadow palettes and ended up ordering three (from Cult Beauty and Beauty Chamber FYI) which sounds excessive but at about £20 each, I thought it was a steal! I got the 35T (as in Taupe), 35P (as in Plum) and 35D (as in Dark Smoky) and I'm utterly in love with them. The quality is very good – not quite the Urban Decay or Lorac level of butteryness, but close enough – and the pigment is strong and even. They work beautifully applied wet and the shadows don't seal afterwards (some shadows can become unusable after you dip into them with a damp brush) which is a huge bonus. I've mostly been using the 35T (no surprises there) and loving it, although I think I'll get more use out of the other two in winter. The sad part is that I now really can't justify any more eyeshadow palettes in my life. #Beautyaddictproblems.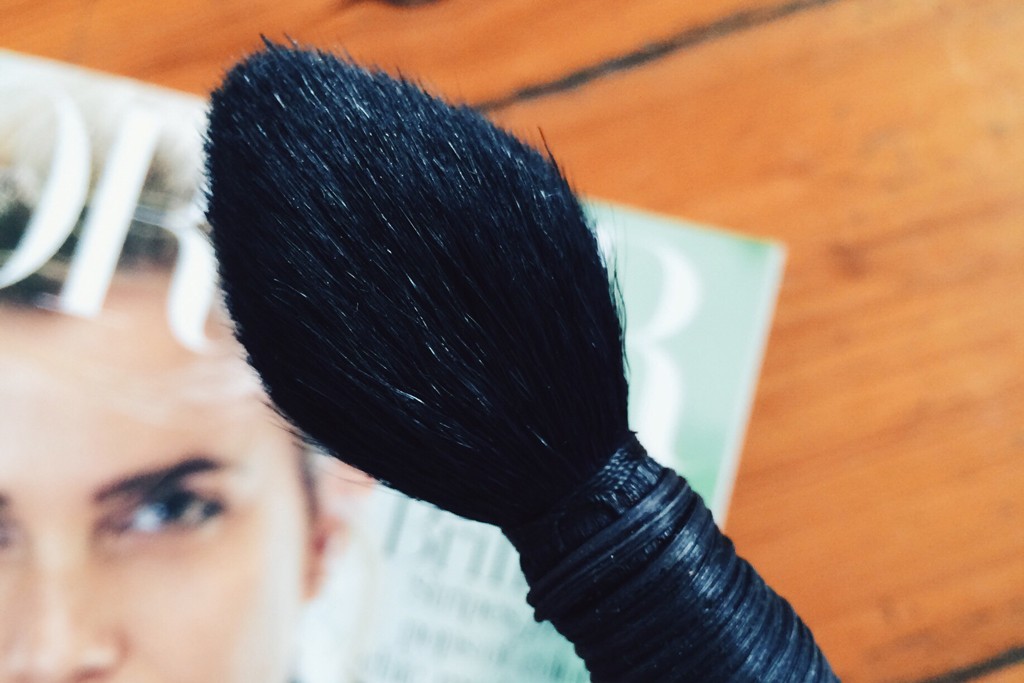 I've already reviewed this iconic brush in this recent post but it's so beautiful, I don't feel bad for repeating myself. Styled after traditional Japanese powder brushes, its tulip shape is ideal for precision placement of all kinds of powder products – blush, bronzer, setting powder, highlighter, you name it. It is best friends with my new Hourglass Ambient Lighting Edit which is appropriate because they're probably two of the most gorgeous but expensive makeup items I've ever owned! If you're after something similar at a lower price point, check out the Sigma F25, Zoeva 101 Luxe Face Definer, or the Real Techniques Bold Metals 300 Tapered Blush Brush.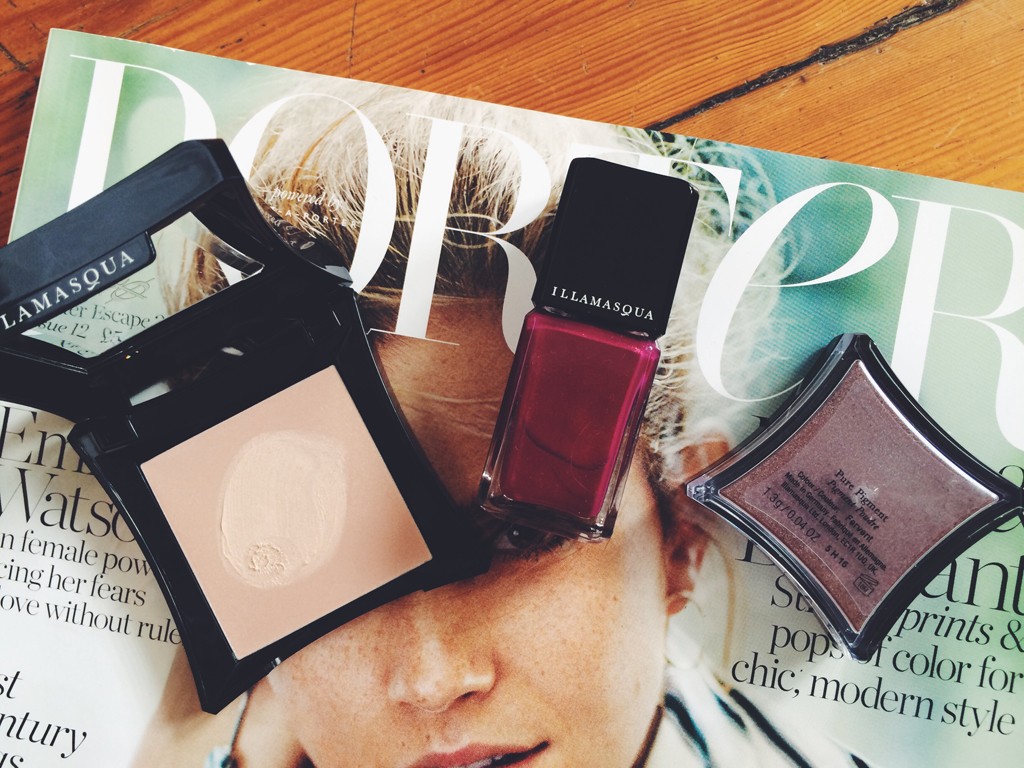 This is a classic example of buying something I really don't need but which has brought me lots of joy anyway. I've never bought anything from Illamasqua but there we were, browsing the counter, and I suddenly spotted these limited edition Christmas gift sets. The one I ended up going home with contained Aurora, a cream highlighter of such magnificence it must be seen to be believed. It's a featherweight formula with a pinky-golden champagne sheen that makes your skin just GLOW! I had to have it. The kit also came with Charisma nail polish (amazing quality, gorgeous shade) and a stunning loose pigment called Fervent; a reddish brown colour with blue, green and silver glitter (!).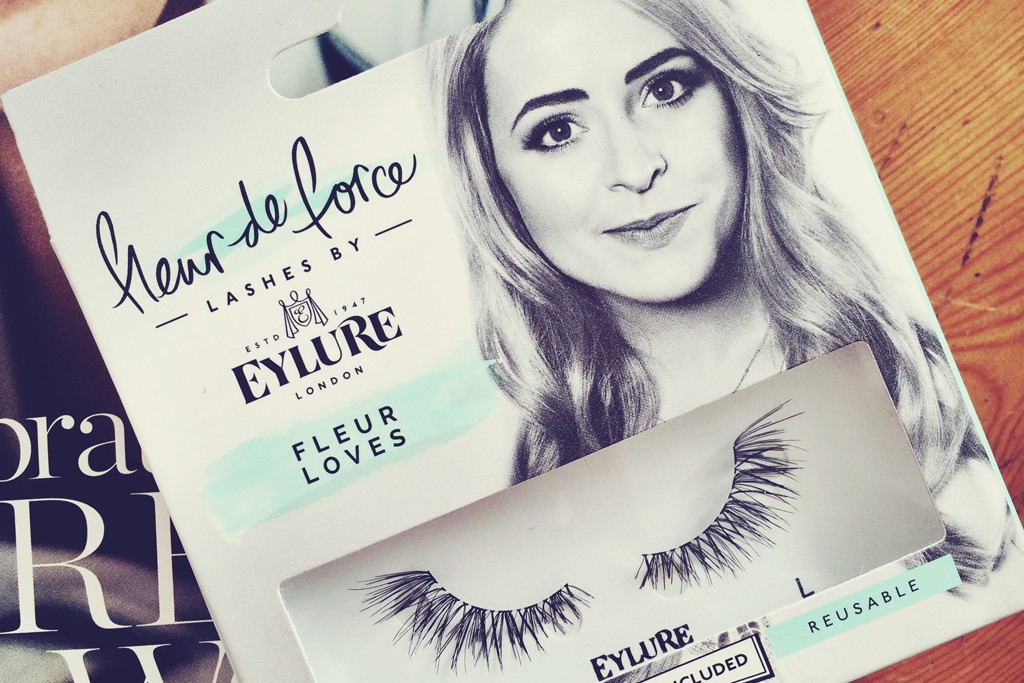 As I've said before, I don't wear false lashes often, but when I do I actually love it – they make me feel so glamorous! I had my eye on these fluttery, ¾-length when the range first launched and chucked a few boxes in my basket at Boots. I then wore them to a wedding last weekend and I was so impressed with not only how beautiful they looked but also how comfortable they are. There are a few reasons that these lashes rock:
You don't have to trim them – because they're ¾-length, you don't have to cut them to fit your eye shape and they also don't stab your inner eye like some can (which is one of the most irritating things on earth).
They're super lightweight so you can't feel them while you're wearing them and they don't become heavy and uncomfortable after a few hours.
Each lash has a tapered tip and the design combines different kinds of lash clumps, so they honestly look like real lashes.
They flare at the outer edge, lifting the eye and giving you that feline effect without the need for any cat-eye liner (which I'm rubbish at anyway).
They are reusable so, if you look after them properly, you can get quite a few wears out the lashes.
Best false lashes around, hands down.