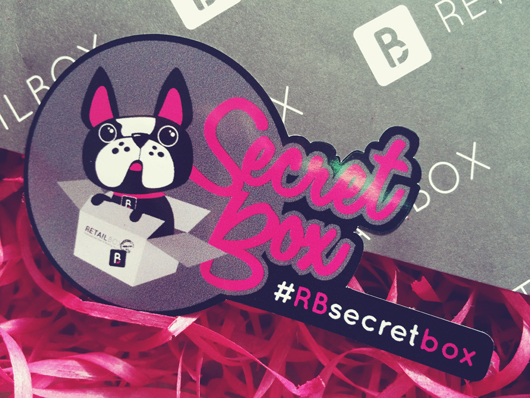 Let's be honest; not all surprises are good surprises. So when a little black box landed on our doorstep yesterday, we were intrigued but also a little bit nervous. Luckily the contents of the latest Secret Box from Retail Box is well worth a few moments of anxiety – three full size premium hair care products and at a seriously marked down price. If you want to skip the sense of trepidation completely then read on to find out what's inside.
label.m Honey and Oat Shampoo & Conditioner
If you have fairly thin and/or fine, dry hair then this range is for you. It offers lightweight daily repair for damaged and dehydrated strands with nourishing Manuka honey, oat extracts for strength and sea algae for shine – with zero build-up. It also contains an "Enviroshield Complex" that protects dry hair against heat styling and UV rays. I used both the shampoo and conditioner while I was in the States earlier this year and I loved how they made my hair feel. As an added bonus, it smells absolutely delicious – like a breakfast smoothie!
Together they would usually set you back R500 but at only R199, the Secret Box is a seriously good deal. And that's not even everything! Tucked away inside the Secret Box, you will also find…
Invisibobble
I am evangelical about the Invisibobble – if you haven't tried them yet then you're seriously missing out. Their claim to fame is that, because of the unusual "telephone cord" shape, they place an even amount of pressure on your hair resulting in a traceless effect. In other words, they don't leave a kink. The also somehow manage to hold your ponytail firm without causing a headache, which is something that used to happen to me a lot. Since discovering these miraculous little inventions towards the end of last year, I have literally not used anything else in my hair. Totally revolutionary.
You can buy Secret Box 13 online here.