This post should really be called "my most used travel products" as they were all on heavy rotation while I was away for most of last month. I completely overpacked (as usual) and even though this meant I had plenty of skincare and make-up options, I still used the same small set of products almost every day. Here are the highlights:
The dinky little miniature of this world-famous primer came in really handy in the sweltering heat of New York. My make-up was literally melting off my face but a layer of this underneath my base (still using and loving L.A. Girl Pro BB Cream) kept everything in place and prevented the make-up from breaking down on my oily T-zone. I also used up a few sample sachets of Dermalogica AGE Smart SkinPerfect Primer SPF30 which I loved.
P.S. Benefit launches in selected Edgars and Red Square stores next month!
Talk about an oldie but a goodie! I decided to take a pressed powder with me (I usually use Smashbox Photo Set Finishing Powder but loose powders aren't very travel friendly) and this one certainly helped me battle the Manhattan humidity. I used it initially to set my make-up (especially my under-eye concealer and on/around my nose) and then whipped it out again a few times later in the day. After a quick spritz with a facial mist and a once-over with some oil blotting sheets to avoid any cake-ing, I would dust another layer of this superfine and feather-weight powder over the "hot spots" and it would all look perfectly fresh again. It's a classic for a reason (it also comes in a loose version).
Well this is truly a first for me: I wore this blush shade, and this shade only, every single day during May. In fact, it's the only blush I took with me to London and the U.S. because I knew the neutral colour would go with any look. These blushes are designed to be sculptural, so they give the cheeks shape as well as colour. "Nude Mauve" in particular has the depth to act as a contour while buffing it over the cheekbones brings out all the subtle shimmer in the formula for the perfect highlight. This range will be launching in SA later this year (read about all the new releases from Bourjois and Max Factor here).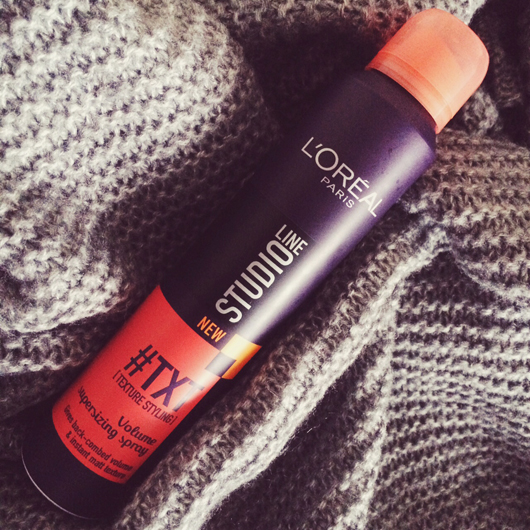 I had quite a lot of my hair chopped off just before I went away and while I love the new length, it does need a little styling to stop it looking lanky. I didn't have time while I was travelling for my full haircare routine so I picked the product that gives me the most bang for my buck. This stuff works miracles on dry hair, giving it lots of messy texture with a completely matte finish. I loaded it on after washing and drying every morning and it gave me the closest thing to Cool Girl Hair I'm ever gonna have. Unfortunately not available in SA, which makes me very sad.
Completely unglamorous, but entirely practical, this convenient little toiletry bag is the perfect size for all my essentials. I spotted it on a random grocery run and it has proved to be a very valuable spontaneous purchase. Made from black nylon that is easy to wipe clean, it has three, separate sections and comes with four travel-size containers for decanting your shampoo, conditioner, body lotion, etc. It also has some helpful features like clear panels so you can see what's inside each pocket, a handle to make it easy to carry, and a hook so you can hang it up in the bathroom. Nothing fancy, but it does the trick!