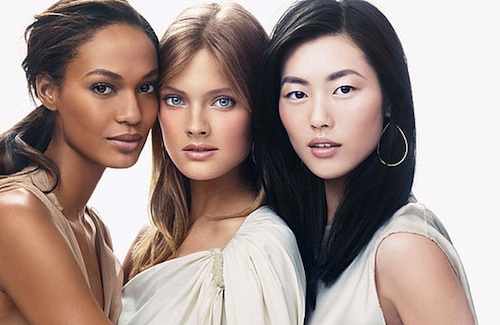 Did you know that you can visit any Estée Lauder counter and they will give you a free foundation sample that will last you for up to seven days? I only found that out this week (tut tut)! I have been wanting to try Double Wear Light Stay-In-Place Makeup for ages, but I can't stand my foundation being applied in store, under those harsh fluorescent lights, with the massive pressure to buy straight away. Dreadful.
Fast forward to payday, and I was happily dropping cash left, right and center in Red Square when I spotted the Free 7 Day Foundation Trial…be still my beating heart! I explained to the sales lady that I was interested in trying Double Wear Light, and she happily dispensed some into a bottle for me and off I went. This method is immeasurably better than getting your makeup done in the store – you get to go home, try it out for yourself and get a real feel for the product before you commit to buying it. Thank you, Estée Lauder.
Full review of the foundation coming soon!
Image via