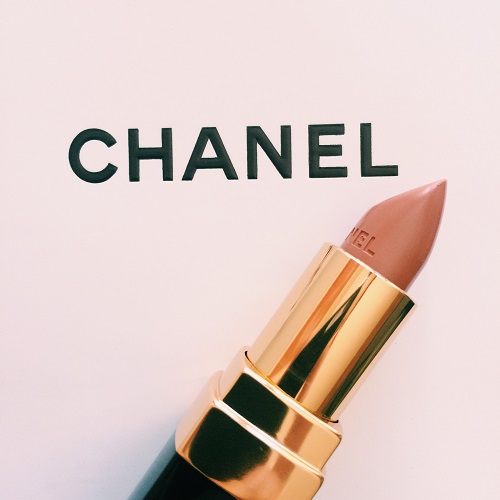 I will lay the blame for this firmly at the feet of Anna and Lily (we're on a first-name basis now).
I first heard about the new Rouge Coco lipsticks during one of Lily's recent weekly vlogs, where she and Anna were flown to Paris to visit Coco Chanel's apartment (where did it all go wrong for me, I ask you) and to learn more about the lippies. The range comes in 24 shades and each colour is named after those who knew Coco Chanel best – her friends, lovers and muses. I was immediately drawn to the shade 'Adrienne', an apricot nude, and I knew I wouldn't be able to function properly until it was in my possession. Luckily, we get the new releases at pretty much at the same time as the UK and US, so I skipped down to the V&A Waterfront Edgars Red Square and handed over my card.
The formulation is really hydrating, so it glides on beautifully and gives the lips a lovely sheen. Of course, hand-in-hand with a hydrating formula comes the fact that it isn't long-wearing, but I for one am not averse to whipping this out of my bag for touch-ups. The colour is perfect – I far prefer an apricot nude to a pink nude, so this is right up my alley. It's elegant and sophisticated and polished – all the things I strive to be (and fail at on a regular basis, mind).
To see this lipstick in action, have a watch of Lily's Monthly Makeup Routine tutorial:
At an eye-watering R510.00 it's definitely a payday treat, but you deserve it!