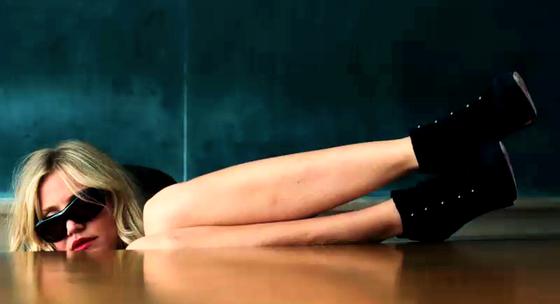 We've all been there. You wake up with a mouth like the underside of Ghandi's flip-flop after one too many bottles glasses of champagne the night before, and one look in the mirror is enough to send you into a spiralling depression. But never fear, the right combination of skincare and make-up essentials can take you from Miss Havisham to Heidi Klum in a matter of minutes – here's how:
Exfoliating mask
After a thorough cleanse, I like to give my skin a refreshing kick-start with a brightening or exfoliating mask. The REN Flash Rinse 1 Minute Facial is perfect because not only does it give your skin back its glow with a shot of Vitamin C but it only takes 60 seconds to work.
Hydrating face mist
Hungover skin is dehydrated at best, sensitive and aggravated at worst, so a soothing hydrating mist is a pleasant and effective way to tackle these two problems. Mineral-rich and pH-balanced, Avène Eau Thermale is wonderfully cooling and calms inflammation caused by a night's worth of skin stress.
Hyaluronic acid serum
Layering a hyaluronic acid serum under your moisturiser is a great way of maximising water levels in the skin to help plump out dehydration lines and make your complexion look fresh and healthy once again. Hydraluron is excellent, while REN's new Instant Firming Beauty Shot takes things to the next level by giving you a mini facelift at the same time. Clarins Beauty Flash Balm has a similar effect.
Illuminating base
Now that you've brought your skin back to life, the best way to fake a natural glow is with a dewy, fresh-looking base. I'm currently loving the L.A. Girl Pro BB Cream which comes in loads of different shades and is a total bargain at only R60. It blends beautifully for an invisible skin-like effect with medium coverage, and is neither glowy nor matte. To amp up the illumination, you can either mix in a liquid highlighter like Revlon Skinlights or dab it onto the high points of you face over the foundation.
Concealer
The right concealer can absolutely transform a tired, dehydrated face. A foolproof combination that I use every day involves layering a peach-toned corrector, like the one from Bobbi Brown or Benefit Erase Paste, with a lightweight highlighter, like my favourite Clinique Airbursh Concealer. The corrector cancels out under-eye bags that can otherwise give the game away, while the illuminating concealer reflects light from the area, lifting the face so you look wide awake even if you're anything but.
The rest of your make-up is up to you but I would keep it simple – a brightening blush and lip colour always helps, as does a good lash curl followed by an eye-opening mascara. Less is generally more in my experience so keep it simple and your brunch date will be none the wiser.