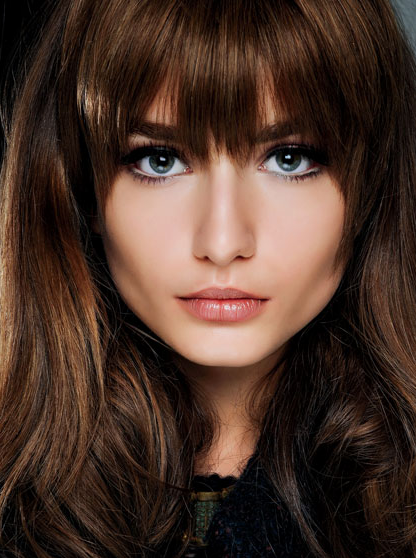 I'll be the first to put my hand up and say that I am pretty rubbish with my hair – I have followed the same tried and tested routine for the past 15 years, and it's very rare for me to stray. However, in the spirit of trying new things, I have discovered three little hair tricks that I have really been enjoying lately, and I wanted to share them with you.
1. Mega volume
Sure, we all know that dry shampoo and volumising sprays add a bit of oompf to the hair, but I never really found that they worked well for me. Until now. I had read an article in Allure magazine about leaving dry shampoo in your hair overnight to get added volume and decided it had to be worth a try. I sprayed my roots with the Batiste XXL Volume dry shampoo, popped my hair into a top knot left it to settle in over night. In the morning, I brushed the product out of my hair and was left with seriously impressive volume that lasted all day – a total first for me! One warning though: this stuff is pretty powerful so your roots will feel rather, um, texturised (read: crispy) – you won't be able to run your fingers through your hair with ease, I can tell you that for free. Still, totally worth it.
2. Super soft tips
Coconut oil. Yup – I caved. You will no doubt have heard various bloggers harp on about the numerous benefits of coconut oil – "you can cleanse with it" (are you insane? No thanks), "you can gargle with it for 20 minutes each morning for whiter teeth (again, no thanks), "if you use it on your hair it will make it soft and silky" (*ears prick up*). So I rummaged around in my kitchen cupboard one evening, scooped out about a teaspoon of coconut oil  (I use Lemcke Organic Virgin Coconut Oil from Pick 'n Pay – R62.99/250ml), and headed to the bathroom. I rubbed the oil between my palms to melt it, and then started applying it to the tips of my hair (you can apply it to your scalp as well, but I haven't tried that yet). Once my hair was properly coated, I combed it through and put it into a top knot. Then I zzzzzz'd. In the morning I washed and conditioned my hair as normal and I have to say, my hair was the softest it had been in years – like, untouched, virgin-hair soft. Overnight coconut oil treatments are now a permanent part of my routine and my hair is all the better for it.
3. The shiniest locks
You know how you're using hair sprays, texturising sprays, dry shampoo, styling products…all the time? Well, those products build up and cause the dull, drab hair that makes you sad. And yes, your regular shampoo will remove some of that build up, but in order to really shift the dirt you need a clarifying shampoo. My personal favourite is I Love Juicy from Lush, which contains, amongst other things, fruit enzymes to zing through the build-up and leave you with the cleanest, shiniest hair ever. Even if you don't use many/any products, you hair will still benefit from using a clarifying shampoo every once in a while – your regular shampoo and conditioner, as well as the water in your shower (some water is harder than others and can use build-up) can all accumulate on the hair shaft and cause lackluster locks. Get clarifying – you can thank me later!
So tell me, have you got any hair tips you want to share? I'd love to know!