I first heard about this innovative haircare range from British Beauty Blogger back in January (follow her if you want to know about new beauty launches first!) and was immediately enthralled. It promises to thicken fine hair with each use, penetrating into the fibre and increasing the diameter of each strand (read about the science behind it here) – might as well be a bullseye, amiright? All the buzz was very positive so I was extremely excited to give it a go, especially as it was being sold at such an affordable price point.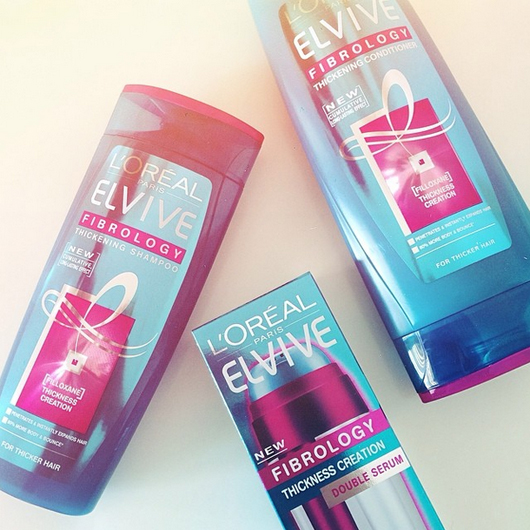 As soon as it was available in South Africa, I rushed to buy the 250ml shampoo (R49), 400ml conditioner (R70) and 30ml double serum (R75). I wash my hair every day (don't get me started) so I knew I wouldn't have to wait too long to see the "cumulative effect" as it is promised you'll see results after five washes.
In short: it didn't work. Not in the way I had hoped for anyway. I have very fine, thin hair so I should be the perfect candidate for this kind of product but my hair wasn't noticeably thicker after a month of continuous daily use. It certainly didn't feel any thicker than it would have if I had used my usual styling products, and these offer a quicker (if temporary) solution to lacklustre locks when I need it.
To summarise: Does it clean my hair and make it soft and bouncy? Yes. Did it rock my world? No. Would I repurchase it? No.
P.S. Leigh is a big fan of Nioxin Diaboost Thickening Xtrafusion Treatment but at R695 for a 100ml bottle, I think I'll be sticking to my texturising sprays.