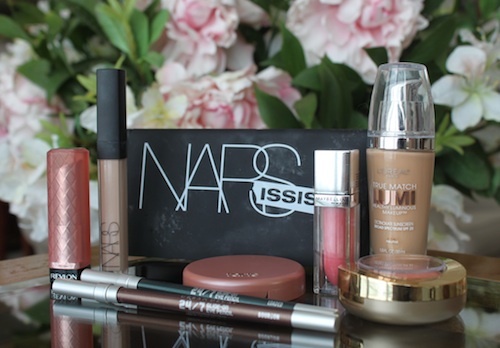 I'm back, beauties! And whilst I thought I'd done a lot of shopping, when I unpacked everything to blog about it, it turns out I didn't do nearly as much as I thought I did. Which begs the question…where did all my money go?! I have split my America haul into two parts: make-up first, and everything else second, and what I thought I would do is give you a rundown of everything I bought, together with a brief "first impressions"-type review on all of them. Let's get started, shall we?
NARS Narsissist Eyeshadow Palette
Please forgive this photograph, as it really does not do the shade range any justice. I am sure that you will have seen countless reviews and swatches of this palette, as it has been the most hyped about launch of the year so far. My first impression: the lighter shades are a bit wishy-washy and aren't very pigmented/there isn't a great payoff. However, the darker colours (from the third row onwards) pack a real punch and are a pleasure to use – they are intensely pigmented so you only need the tiniest amount to create an impact. Expensive? Certainly – $79 (oosh). Worth it? Definitely. Since I bought this palette I have used it every single day and I am really enoying trying different colour combinations each morning. My only gripe: the packaging is a nightmare to keep clean, so it already looks grubby…my OCD can't deal.
L'Oreal True Match Lumi Healthy Luminous Makeup
This foundation is apparently a dupe for the much-coveted Giorgio Armani Luminous Silk Foundation. I dabbled with the idea of splashing out and getting myself a bottle of Luminous Silk, but when I saw the $62 price tag I changed my mind – that is a step too far, even for me. Having obviously never tried Luminious Silk, I can't compare it to True Match Lumi, but what I will tell you is that True Match Lumi is in.credi.ble (and, at $15, a bargain).  The coverage is medium to full, depending on whether or not you choose to build it up, and it covers most imperefctions without the need for a concealer. The finish is, as the name suggests, luminous and glowy – my favourite, as you know. I found the best way to apply this was using a Beauty Blender, but brushes and fingers did a fine job too. Love.
Milani Cosmetics Baked Blush in 'Luminoso'
I've never had to work for something so hard in my life! I looked for this blush for two solid weeks and went into every single CVS/Walgreens I saw, and no dice. Then eventually, despondent and defeated, I wandered into a CVS in West Hollywood and BAM! There is was! I got so excited that I actually started sweating. Anyway, this blush went onto my lust-list after seeing Karima McKimmie rave about it in multiple tutorials, and that girls knows what she's talking about. At only $7.99, this blush was an absolute steal and I have been using it non-stop. The effect is similar to NARS Orgasm, but with less glitter/shimmer, and it leaves your cheeks looking really flushed and glowy.
Tarte Amazonian Clay 12 Hour Blush in 'Exposed'
I was seduced by the hype of this product, no doubt about it. At $26 it is still affordable, and I dabbled with the idea of getting a few of them, but in the end decided to just get this one. 'Exposed' is a very muted, natural pink, and it's the perfect everyday shade. I like to use this first, and then pop some Luminoso on top for a bit of shimmer – I find the combination to be absolutely gorgeous. This blush claims to last for 12 hours, and I have found that it does exactly that – sure, the colour fades a little throughout the course of the day, but it is certainly still visible when I take my make-up off. I am kicking myself for not buying more.
Maybelline Color Elixir by Color Sensational in 'Petal Plush' and Revlon Colorburst Lip Butter in 'Peach Parfait'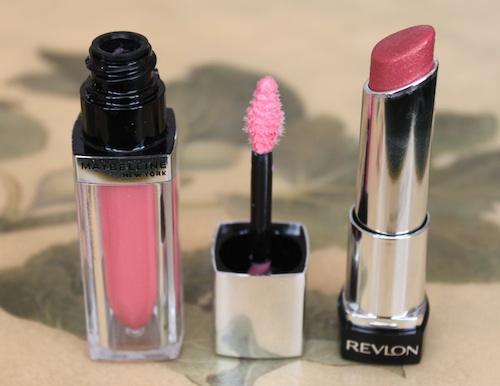 So, interesting story: in American pharmacies (well certainly the ones I went into…of which there were many) do not have testers. So you can't really swatch and see the true colours of the products – me no comprehende (I lucked out with the True Match Lumi as I grabbed the one I thought would suit me best and it ended up working out). Anyway, this meant that I couldn't see the amount of GLITTER what is encased in this Maybelline lip gloss. The texture is lovely and the colour, although very bubblegum pink, could work if mixed together with some lip balm to settle it a bit. But the glitter. Oh, the glitter. I can't – I'm not 13 anymore. My issue is that once the colour fades away, all you are left with is the glitter, and it looks so tacky. That being said, I would definitely buy another one in another colour if I could swatch it first to ascertain the glitter levels – the colours are nice and opaque, the texture is creamy and smooth (no stickiness) and it wears incredibly well.
Revlon:  I got nailed by the glitter again! Rats! This colour is more adult, similar to MAC Viva Glam V, which I adore. The glitter in this one is manageable, so I am going to persevere. I adore the consistency of these lipsticks, and will happily buy more. Although these are available in SA, I hadn't been this shade before, hence my Stateside purchase.
Urban Decay 24/7 Glide On Eye Pencils in 'Bourbon' and 'Loaded'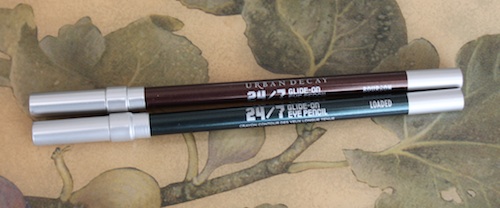 Lots of praise for these liners on international beauty blogs, so I decided to do the decent thing and buy not one, but two! The brown one (Bourbon) is rather shimmery, but totally wearable. The green/blue one (Loaded) is matte, and gorgeous! The quality is great, and blends out beautifully if applied all over the lid like an eye crayon. Not the best for the waterline, despite being waterproof, but honestly, I find the only thing that actually stays put in the waterline is the Bobbi Brown Long Wear Gel Eyeliner.
NARS Radiant Creamy Concealer in 'Vanilla'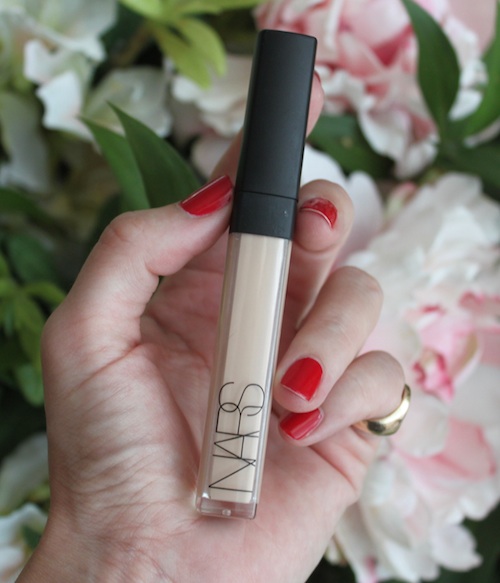 A repurchase. Original review here.
That's it for Part One. Hair, body, nails and skincare coming your way next week!