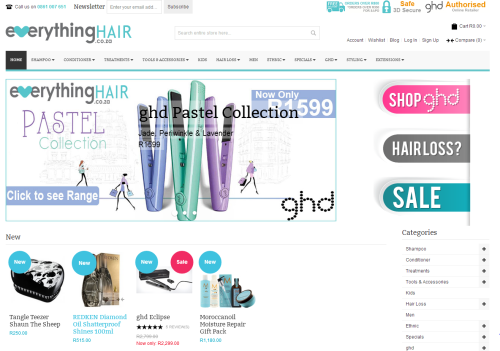 I don't know about you, but going into a hair salon to buy shampoo and conditioner is one of my least favourite things to do. The noise of the hairdryers, the hustling and bustling, the pressure to buy things you don't actually need – it's unpleasant. Thank heavens, then, for www.everythinghair.co.za! Everythinghair is South Africa's premier online professional hair care store, and stocks leading brands such as Babyliss, Cloud 9, GHD, Pureology (yes!), Nioxin, Parlux and Kerastase, to name but a few. In addition, Everythinghair also stocks hair supplements, accessories, tools, and hair extensions – it's a veritable one-stop-shop for your follicles!
Having read rave reviews over on Kiss, Blush and Tell and Not Another Poppie, I decided that it was time to jump on the bandwagon and try Everythinghair for myself. I must be honest, I was a little overwhelmed at first because I wanted to buy everything – anything and everything that you could ever possibly want is right there at your fingertips…danger! In the end I decided to buy the Nioxin Starter Kit on the recommendation of the lovely Misha (owner of the most magnificent head of hair you have ever seen). I don't have noticeably thinning hair (neither does she), but she told me that her hair is in the best condition ever, and it's all down to Nioxin. Sign me up!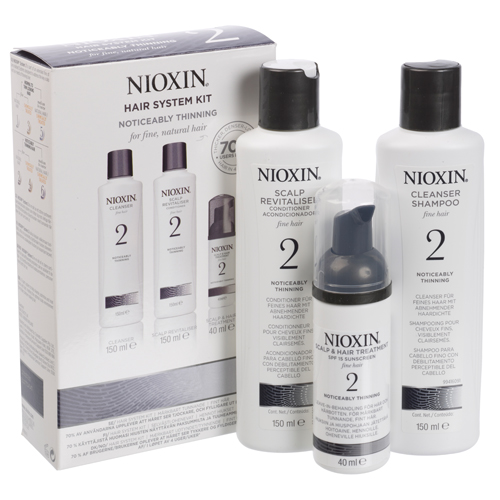 I placed my order on Sunday evening and my parcel arrived first thing on Tuesday morning – that is seriously impressive. I will definitely be purchasing all of my salon brand hair care from Everythinghair from now on – the prices are competitive, the selection is fantastic and the delivery is speedy, which is bascially everything you could ever want from an online shopping experience.
Delivery is free on orders over R350 is you get your goodies delievered to the Post Office, and free on orders over R800 if you want them delivered to your door.  If you like their Facebook page or follow them on Twitter, you will receive a 10% off discount code on orders over R900. Happy shopping, beauties!