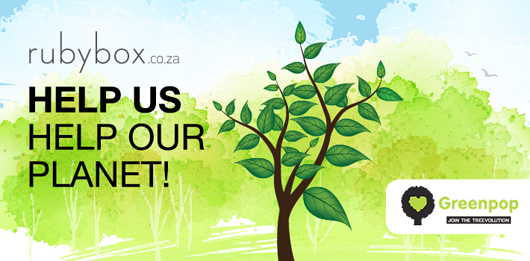 It's not always easy to be environmentally friendly, and beauty is a big culprit – who knows how many cotton pads, tissues and earbuds I've thrown away over the years, nevermind all that water down the drain from obsessively washing my face and my hair.
Natural and organic products are becoming more common as brands evolve to meet the needs of a more conscientious consumer. It's easier than ever to treat the planet with the same love and care that you treat your skin, and this month rubybox are taking it one step further.
For every R600 (or more) spent on natural and organic beauty products on the site during October, rubybox and Greenpop will plant one life-sustaining tree on your behalf. So not only are you being kinder to yourself by buying green beauty products but you're also doing your bit to make the earth a greener place to live.
*This is not a sponsored post