What would Friday be without a little product lust, am I right? Cult Beauty is, without question, my favourite beauty website – it stocks the most elite products, which have been tried and tested by industry professionals, so you know you're getting the very best. I have been known to cruise the site obsessively, earmarking all the products I'm desperate to try (problems).  Sadly, it seems that I have been able to exercise restraint for once in my life (I can neither confirm nor deny that this restraint was brought on by the exchange rate), so these beauties will have to stay firmly on the Wish List for the time being…
Caudalie | Beauty Elixir
Caudalie Beauty Elixir is inspired by the centuries old 'elixir of youth' used by Queen Isabelle of Hungary. This facial spray acts like a vitamin shot bringing an instant burst of radiance to the complexion. For the past couple of months I have read nothing but rave reviews from every blogger/journalist under the sun – and at £11 (R165) it's a snip!
Kevyn Aucoin | The Celestial Powder in Candlelight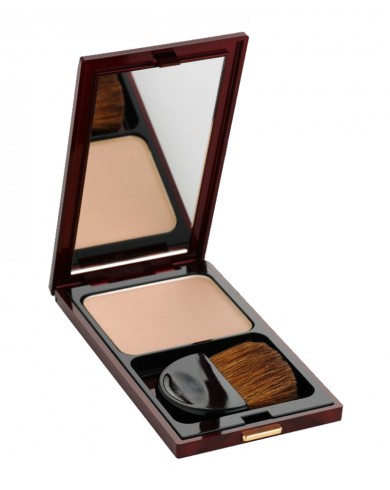 Kevyn Aucoin was a firm believer in enhancing natural radiance with sheer textures and neutral shades. This sheer, champagne-coloured powder works like a soft-focus lens, blurring imperfections and accentuating your best features with an illuminating gleam. £34 (R508).
Therapie | Himalayan Detox Salts
World-renowned Aromatherapist Michelle Roques-O'Neil's bath and body range is designed to help cope with those day-to-day struggles – stress, lack of sleep, low energy levels. These bath salts contain a high mineral content, which helps to heal and clarify problematic skin whilst "counteracting the electro-magnetic energy we absorb from modern day gizmos". Basically it detoxes your body after a day of prolonged exposure to electronic devices and helps you sleep properly. £35 (R523).
Dr Lipp | Original Nipple Balm For Lips
There are few things I love as much as a good lip balm. This product is a rich and long lasting moisturising balm and a lip gloss in one. It's also a good multi-tasker: it  can be used for creating a gloss on the eyelids, highlighting cheek bones and neatening eyebrows. £11 (R165).
Le Soft Perfume | Solid Perfume Stick in Nemamiah
Over the past few weeks both Ruth (A Model Recommends) and Lily (What I Heart Today) have written about this brand – and as Lily is a bit of an authority on perfumes, I felt the need to investigate. Le Soft Perfume is the product of a collaboration between Isabelle Masson Mandonnaud (co-founder of Sephora *squeals*) and Philippe Vignon (who spent twenty years at L'Oreal) -together they have created a beautiful range of solid perfumes in a sensitive skin-friendly, moisturising base. This particular scent is described as follows: "this fresh, powdery perfume has clean, citrus top notes – Lemon, Mandarin and Orange – that give way to a heart of Passion Fruit, Apple and Mango, balanced by base notes of Amber and Musk." Delicious. £19 (R284).
Jouer Cosmetics | Blushing Beauty Collection

The philosophy behind Jouer Cosmetics was to create make-up that was practical and convenient, yet sexy. Their Luminizing Moisture Tint is exquisite and so when I saw this palette I knew it would be right up my alley. This capsule collection of everyday make-up essentials has four, interlocked multi-purpose products: two eyeshadows, a universal bronzer and sheer powder duo, a cheek tint and highlighter set and a neutral, shimmering lip gloss. Heaven. £45 (R673).