When I first moved back from London, I was so out of the loop that I didn't know where to go for the essentials like nails and waxing (the trauma). Luckily for me, a good friend quietly whispered in my ear that there was only one place to go, and that place was Dante Wellness Spa. And how right she was!
Dante was founded a few years ago by the Stefanutti sisters, and offers a full range of treatments from manicures and pedicures to luxury facials and massages. I have been going to Dante for all of my mani/pedi's and waxes for almost two years now, and every experience has been an absolute pleasure (a pretty bold statement when referring to a Brazilian, but I think you get my point).  They also stock a variety of high-end products – Dermalogica, Mama Mio, Environ, Essie, and my beloved Seche Vite to name but a few.
Dante is also one of the few salons in Cape Town which offers Shellac. I personally prefer Shellac to Gelish because with Shellac you don't have to buff the nail plate, and I also found that my nails got stronger while I was wearing Shellac. The Stefanutti's have also recently opened Dante Express right next door, which provides nail services only. They welcome both walk-ins and pre-booked appointments, but it's so popular I wouldn't take the risk of not booking.
My favourite part about Dante though, are the girls who work there. Not only are they all highly trained therapists, but they are really friendly and just genuinely lovely. Jade, who co-ordinates the appointments, is an absolute darling and always manages to find a way to squeeze me in if I need a last-minute appointment. For Shellac, ask for Lizelle. For waxes, ask for Nicole. For manicures and pedicures, ask for Terry.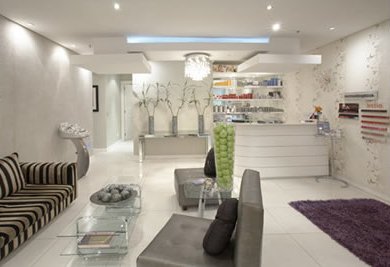 Address: Shop 12, Piazza Da Luz, 94 Regent Road, Sea Point, Cape Town
Phone: (021) 434 1011
Website: www.dantewellness.co.za
Price list: See here
Images via
This is not a sponsored post