Cruelty-free beauty is more popular than ever before, and for good reason. It's no longer acceptable for cosmetics companies to routinely brutalise innocent animals in the name of our vanity and consumers are unable to claim ignorance of these practices.
Living more conscientiously is a lot easier these days, thanks to stricter controls on animal testing and a growing demand for planet-friendly products from the public. While I can't claim to have a 100% cruelty-free existence (and neither can you if you use any products from these brands including L'Oreal, Revlon, Johnson & Johnson, Estée Lauder, Unilever and most of their subsidiaries), I am a huge supporter of the cause and make an effort to spend money with companies who don't conduct animal testing where I can.
This is the first in a three-part series about cruelty-free beauty brands that are available locally, where we'll be focusing on cosmetics, skincare and hair products. Brands marked with an asterisk appear on PETA's list of companies that don't test on animals, and some are also organic and vegan to boot. You can learn more by visiting the PETA website, LeapingBunny.org, GoCrueltyFree.org and the Vegan SA product directory.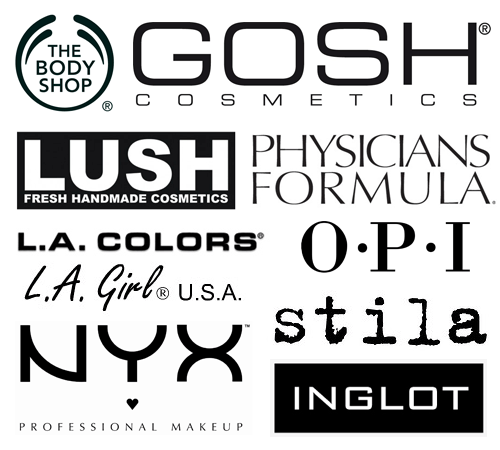 NYX* (Clicks)
Inglot (Store locator)
Physician's Formula* (Dischem)
Dr Hauschka* (Stockists)
OPI (Stockists)
GOSH Cosmetics* (Store locator)
LA Colors/LA Girl (Dischem)
LUSH* (V&A Waterfront and Cavendish Square)
Stila* (Stockists)
The Body Shop* (Store locator)
Please note that this list is accurate as far as we are aware and based on recent research. PETA isn't the only source of such information and their definition of "cruelty free" is not entirely foolproof. Also, not all companies choose to formally pledge with PETA. 
Image via.