All hail Terry de Gunzberg! Once the creative director at Yves Saint Laurent, Terry was responsible for the creation of such iconic products as the Touche Éclat and the Teint Singulier. In 2000 she ended her collaboration with YSL to focus on the development of her own make up brand: BY TERRY.
The main focus of BY TERRY is radiant skin, so every foundation, tinted moisturiser and concealer will leave you with a fresh and dewy complexion – your skin will quite literally be infused with luminosity. I must confess that I have only ever tried the foundations so I cannot personally vouch for the other products, but I think it's pretty safe to say that they will be phenomenal.
So, lemme tell you a little bit about the two that I have tried…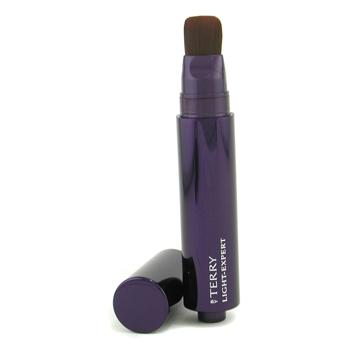 Light Expert
Light Expert is a product delivered directly from heaven – it contains correcting pigments to give an enhanced youthful glow, so you will have the skin of a cherub once you've applied it. It is enriched with hyaluronic acid, and contains moisturising, anti-aging and antioxidant ingredients.  I have purchased Light Expert a few times (which is big for me, I hardly ever repeat-buy) and I am still infatuated with it – it evens out my skin tone beautifully, it makes me look glowy and it smells gorgeous. Plus, the pen applicator makes it perfect for keeping in your handbag for touch-ups when needed. I will say though that it does have a tendency to be a little oily at times, but this is easily remedied by dusting on some powder.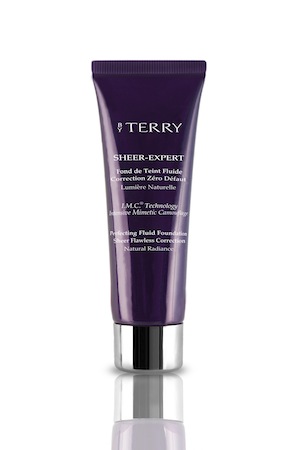 Sheer Expert
I read a lot of reviews about this product before I bought it because (and this is true of all BY TERRY products, by the way) it came with a hefty price tag. Every blogger, journalist and makeup artist who reviewed Sheer Expert absolutely raved about it, so I promptly bought it for myself (not that I needed much convincing to start with, mind you). It differs from Light Expert in that the finish is ever so slightly more matte, and the coverage is a little heavier, but it still leaves the skin looking glowy and fresh. It is also filled with luxury skin care ingredients, so it feels very indulgent when you wear it – a real treat.
Sadly, and rather predictably I'm afraid, BY TERRY is not available in South Africa. So if you ever find yourself in the UK, I would urge you to pop into SpaceNK and fill yer boots, as the Brits would say.
If any of you have ever tried BY TERRY, please let me know. I'd love to know your thoughts.
Images via