A brand that needs no introduction, surely? In a nutshell: It is an American cosmetics brand that specializes in making premium skin, hair, and body care products. Founded as a single pharmacy in New York City's East Village in 1851, Kiehl's was purchased by the L'Oréal Group in 2000 and currently has more than 30 retail stores worldwide, as well as concessions in various high-end department stores.
When Jules and I heard that they were opening a store in Sandton, we actually contemplated flying up there for a day just to shop. Thankfully sanity prevailed, but I think it's safe to say we've both gone a little bit loco since the concession store opened in Canal Walk*. Here's a little list of the damage I've done so far: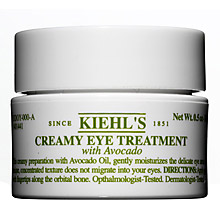 Creamy Eye Treatment with Avocado
This product is very hydrating without being overly greasy. Plus you can apply make-up over it shortly after application – just let it sink in for a minute or two first.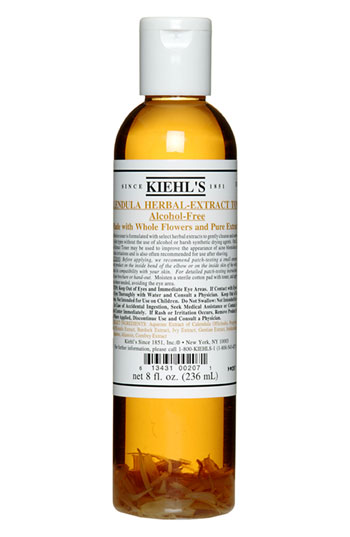 Calendula Toner
I'm not a fan of toners generally – I find them to be a waste of time. However, when I tried the sample, I couldn't believe the effect it had on my skin – it really does help soothe redness and irritation (which I have on account of my rosacea and acne). I promptly bought the full size bottle. Highly recommend.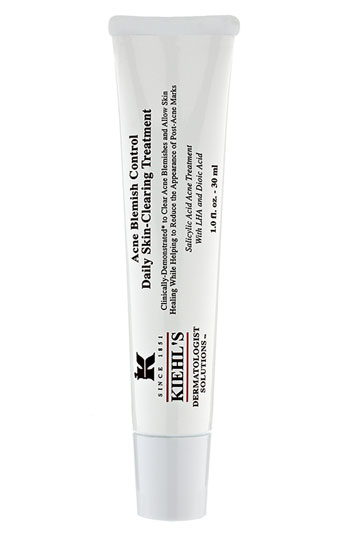 Anti-Blemish Control Daily Skin-Clearing Treatment
I have been on antibiotics for my rosacea and acne for the past 8 years, off and on. So in order to see if this product really works, I would have to go off them and wait to see what comes to the surface. So I did (those of you who are in the same boat as me will know how scary this is). I have been applying this product twice daily to the places that usually flare up, and I am delighted to say that everything seems to be under control. It's still early days, but I feel like this product, combined with the toner and my Clarisonic, might just be the ticket.
Crème de Corps Body Lotion
The Holy Grail of body lotions, loved by celebs the world over. Costs an absolute bomb (R320), but works like a dream. Not sure if it is something I would buy on a repeat basis, given that it is prohibitively expensive, but a lovely treat nonetheless. Fabulous as a gift – any friend or relative would be absolutely delighted to receive it.
Bath & Shower Liquid Body Cleanser Pour Homme
I bought this as a gift but ended up keeping it for myself because it smells so lush. Very manly smell – fresh and clean.
I think I've done quite well, don't you? But I'm not done yet – I will be purchasing these shortly as I am almost at the end of the samples and quite frankly, it's love:
Rosa Arctica Youth Regenerating Cream – because, well, who wouldn't want this? It's quite rich and heavy so I would recommend only using it at night. Leaves skin feeling moisturised and soft.
Ultra Facial Moisturizer SPF 15 – Provides UVA and UVB sun protection – so you are completely covered! Nice and light, but still hydrating. A winner.
So now that you have the knowledge, go forth and spend my pretties!
*By the time this article is published, the Canal Walk concession will be closed (it was only open for one month). But fear not, I have it on good authority that we can expect a stand-alone store in the V&A Waterfront within the next few months as well as a concession in the Cavendish Square Edgars. If you can't wait, call the Sandton Square Edgars, place your Kiehl's order, and they will deliver it to your nearest Edgars.
Images via.